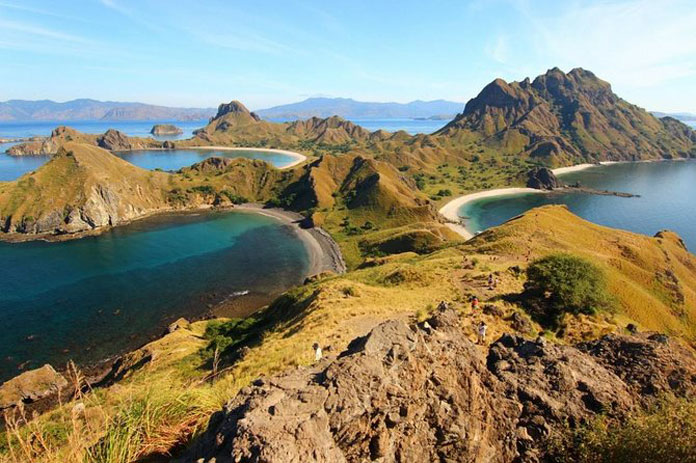 The government is currently focusing on developing and promoting tourism in Indonesia's five super priority tourism destinations (5 Destinasi Pariwisata Super Prioritas or DPSP). The five destinations are Lake Toba, Borobudur Temple, Mandalika, Labuan Bajo, and Likupang.
Citing the website of the Ministry of Tourism and Creative Economy (Kemenparekraf), 5 DPSPs are part of the "10 New Bali" program launched by the government. Later, these destinations can not only become tourist attractions, but also can foster a creative economic ecosystem that involves local residents.
The Minister of Tourism and Creative Economy, Sandiaga Uno, said that these five destinations were chosen because they have their own charm and uniqueness when compared to other tourist attractions. In addition, the 5 DPSPs are also direct instructions from President Joko Widodo.
Sandi added, if these 5 DPSPs have developed well and optimally, the priority priorities will be added according to their potential.
Therefore, the following is a further explanation of the locations:
1. Lake Toba, North Sumatra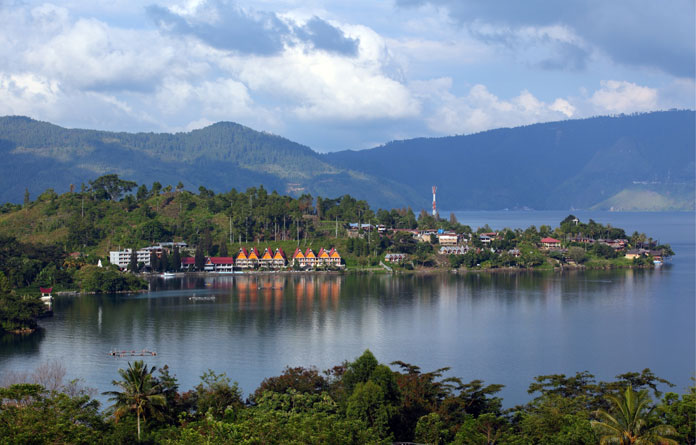 Lake Toba is a lake formed from an ancient volcanic eruption 77,000 years ago. This volcanic lake has an area of ​​​​approximately 1,145 square kilometers and a depth of 450 meters. In fact, this lake is called the largest volcanic lake in the world. In addition, there is an island that is almost the size of Singapore in the middle of Lake Toba.
In addition to enjoying the natural beauty of Lake Toba, visitors can also carry out various activities at this first priority destination. For example, kayaking to explore Lake Toba with three choices of routes, namely Tongging-Silalahi, Tongging-Samosir, or Lingkaran Utara.
In addition, you can also go luxury camping (glamping) at The Caldera Toba Nomadic Escape or cycling, canoeing, jogging, hiking, and trekking.
For typical culinary delights, visitors can try naniura, a Batak-style sashimi dish. Not only that, the gomak noodles, saksang, roast pork, goldfish arsik, and padar chicken are also a must try.
Not to forget, Ulos woven cloth and Sumatra Mandheling Arabica coffee beans can be used as souvenirs.
2. Candi Borobudur, Central Java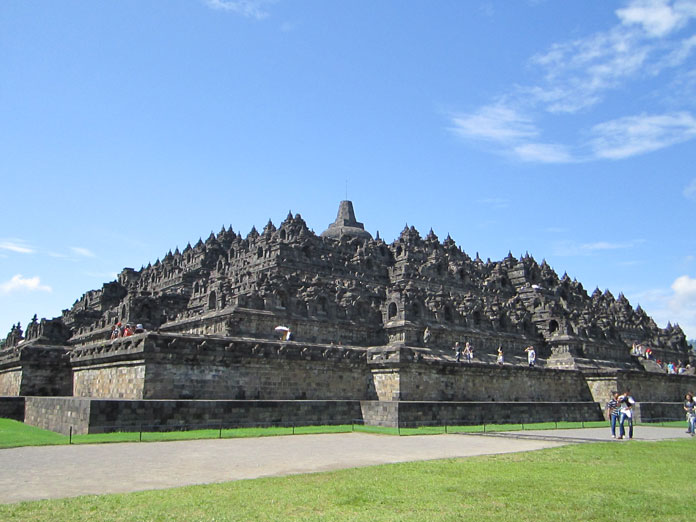 Borobudur is the largest Buddhist temple in the world which was built from 770 to 842 AD. The temple, which is located in Magelang, Central Java, has about 2,672 relief panels along four kilometers and is equipped with 502 statues and 72 stupas. Borobudur Temple was named UNESCO as a world cultural heritage in 1991.
For culinary, tourists can taste typical culinary delights such as ndas beong, es pleret, and sego godog.
3. Mandalika, West Nusa Tenggara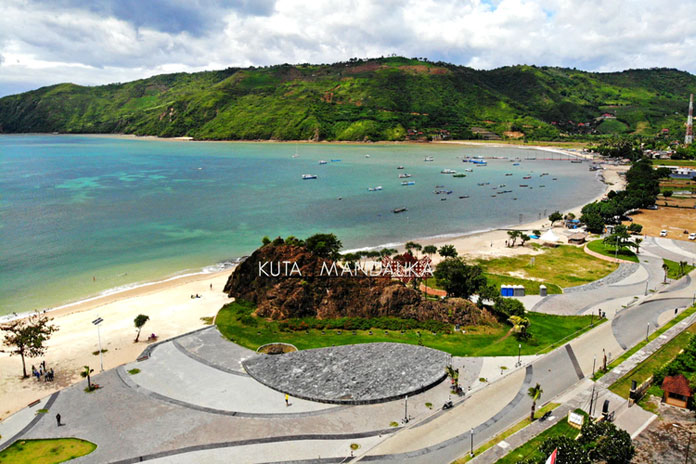 Mandalika is located in Central Lombok Regency, West Nusa Tenggara. This priority destination provides beautiful natural beach views from Gerupuk Beach, Kuta Mandalika Beach, Aan Beach, and Seger Beach. In addition, it can also be cultural tourism in this region.
To build Mandalika as a DPSP, the government will equip this area with a MotoGP circuit called the Mandalika Street Race Circuit Cluster. This circuit cluster has an area of 120 hectares consisting of an international racing circuit, convention center, and seven luxury hotels.
For culinary, tourists can try typical Sasak food such as sate bulayak, satay rembiga, jaje tujak, and bebalung. In addition, you can also taste the Taliwang chicken which has a savory, spicy, and sweet taste.
4. Labuan Bajo, East Nusa Tenggara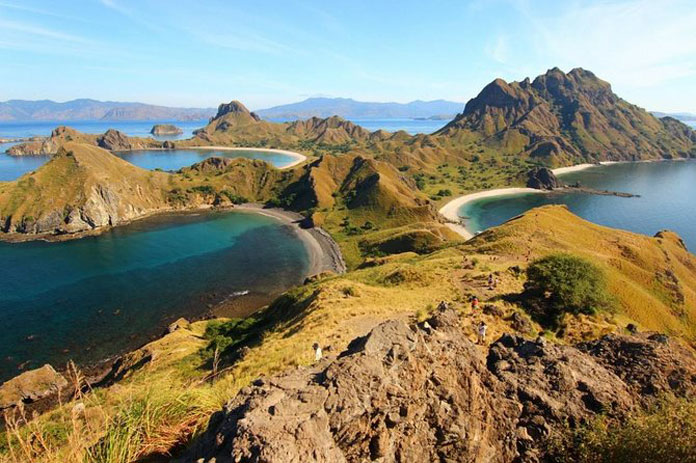 East Nusa Tenggara (NTT) also has a super priority destination, namely Labuan Bajo. Famously, tourists can do trekking on Komodo Island which is the only original habitat for ancient lizards in the world.
In addition, Labuan Bajo also has other exciting areas, such as Rinca Island, Padar Island, Gili Lawa, and Kelor Island. On Padar Island, visitors can enjoy very beautiful beach views, and on Kelor Island tourists can enjoy the underwater beauty by snorkeling or diving at Pink Beach.
For souvenirs, visitors can bring home mangorai coffee, rebok, and songke cloth, typical of the Manggarai Land which is made using the traditional values of the local population.
5. Likupang, North Sulawesi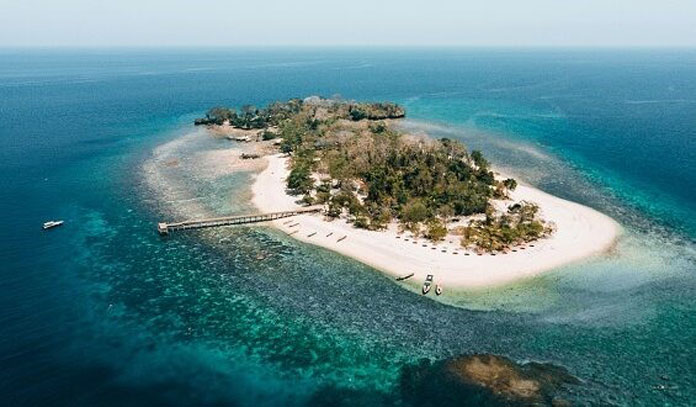 This super priority destination is located in North Minahasa Regency, North Sulawesi. In addition to being a DPSP, the government is also preparing this area as a Special Economic Zone (SEZ) for Tourism. This area with an area of ​​about 200 hectares has a coastal area with white sandy beaches.
Some of the attractions that can be visited include Lihaga Beach, Paal Beach, Gangga Island, and Pulisan Hill and Beach. The tourists can dive in Bahoi Village, a fishing village that has independent ecotourism to maintain the marine ecosystem. This village has the beauty of coral reefs and mangrove forests.
For typical culinary delights, Likupang has tinutuan porridge, panada, goroho bananas with roa sauce, and lalampa.
Which destination are you interested in visiting?