Along with the excitement of moving house and the promise of a new city, country or house, comes the mundane task of moving.
It may seem simple, but admit it, most of us find moving—even to a new house in the same neighborhood—is a stressful event. We need to pour our time and energy into it. Poor planning will result in more stressful move for your family.
The key to a successful move is being realistic about what you can do yourself and seeking assistance for tasks that can be performed by others. Luckily, in Jakarta you can use packers and movers service to make your move easier.
Here is our recommendation of 5 movers and packers services in Jakarta:
1. IMS Relocation

IMS Relocation offers full residential moving services from packing to loading, to transportation and storage of your household goods. It has proper equipments, well-trained staff and a network of reliable agents to handle all of your needs. Other services provided by IMS Relocation are Fine Art Transport, Office Relocation, Household Goods Relocation, Special Project Relocation, Record Management Service and Storage Service.
Address:
Jalan Mampang Prapatan No 81 South Jakarta 12790
Phone 021-7989978
http://www.ims.co.id/
2. Allied Pickfords Jakarta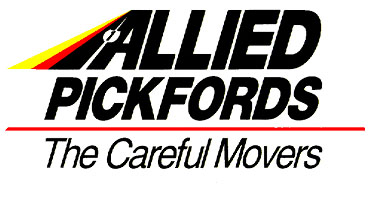 Allied Pickfords is known all over the world as a leading international relocation company. The services are handled by highly skilled professionals who rely on training and equipment that meets the standards. Its personal move coordinator will help you to customize your move, so you can asses and manage the budget you need to work within.
Address:
Jalan TB Simatupang Kavling 89 Tanjung Barat, Jakarta 12350
Phone 021-7807851
http://www.alliedpickfords.co.id/
3. Crown Relocations

Crown's "Move Management" system and "One Point of Coordination" structure simplifies the moving process by providing informed and responsive service, from pre-moving planning through settling into the new home. To ensure the safety of your belongings, Crown also has a unique tracking system that is online, password-protected to give you real-time access to the status of your items.
Address:
Taman Tekno B lock D/20, Bumi Serpong Damai (BSD) Tangerang, Indonesia
Phone 021-75882338
https://www.crownrelo.com/intl/en-id
4. AGS Four Winds International Movers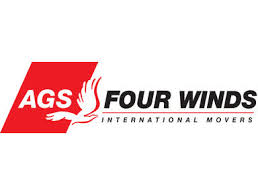 This company specializes in top quality international and domestic removals, office relocations, and is a leader in record management service. AGS adheres to strict quality control systems that incorporate the industry's most stringent criteria. Each packing/removals staff member is fully-trained, all vehicles are AGS branded, and all storage facilities meet the following requirements: safe locking system, alarms and anti-fire system.
Address:
Menara Bidakara 2 Level 10 Unit 3, Jalan Jenderal Gatot Subroto Kav 71-73 Pancoran, South Jakarta
Phone 021-83708395
http://www.alliedpickfords.co.id/
5. PAP MOVERS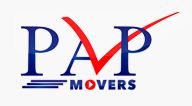 PAP MOVERS dedicates to give high performance and customer needs. It has experienced and professional team to serve from the beginning of your move such as cost estimation, packing, shipping, warehousing, transportation, and many more. PAP MOVERS's team will monitor the movement of your shipment to ensure that it will arrive as scheduled.
Address:
Jalan KH Samanhudi No 28A, Jakarta 10710
Phone 021-2310735
http://www.papmovers.com/