Jakarta is not only home for many shopping malls, outdoor tourist attractions, or fancy restaurants where you can spend your free time at. The city is also home to public libraries where you can spend your free time reading books in calm and cozy places. The other plus point is, most of the public libraries in Jakarta are open for public without any entry fee!
Here are our favorite libraries in Jakarta that you can visit during your free time:
Perpustakaan Umum Daerah Provinsi DKI Jakarta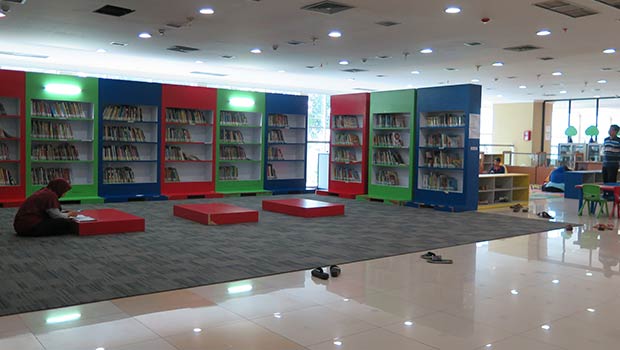 The next government-owned public library you must visit is Perpustakaan Umum Daerah Provinsi DKI Jakarta that is located in Taman Ismail Marzuki (TIM) Menteng, Jakarta. The four-storey building consists of public library (1st floor), library and playground area for kids (2nd floor) and reference book area (3rd floor). The rooms at this library are spacious, with plenty of chairs and carpets where you can sit (or lay down) while reading your books. The best thing is that you can find many English books at this library!
Before enjoying the books and facilities in this library, you need to register to get the key to a locker where you can store your belongings. If you want to rent the book, you need to register as the member first (a valid DKI Jakarta KTP or statement letter from your company is required to register as a member). Each book can be rented for up to two weeks.
Opening hours: Monday to Friday, 10.00-16.00 WIB
Address:
Taman Ismail Marzuki No 73, Jalan Cikini Raya, Menteng, Central Jakarta
Reading Room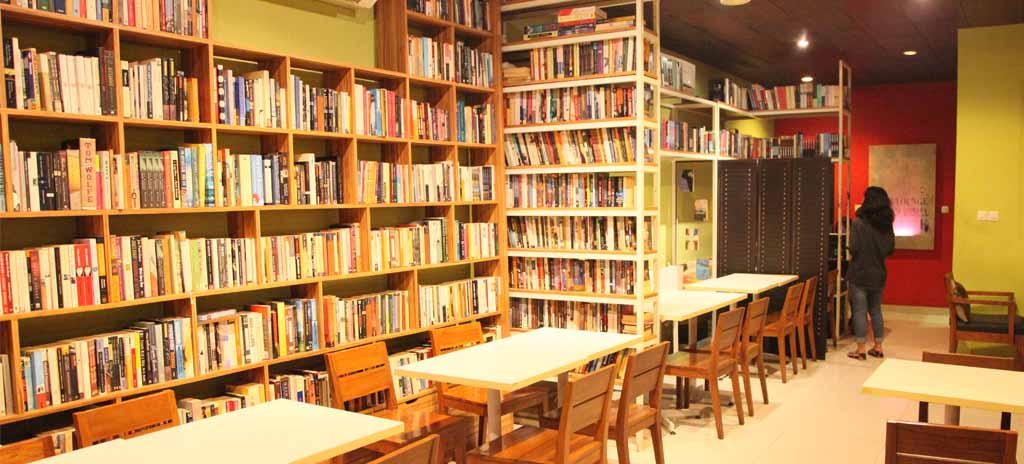 Reading Room is actually a library-inspired lounge and coffee shop that is also home to thousands of books. This place has gained buzz among book lovers in Jakarta to gather and hang out there. Most of the collections at the Reading Room are the private collection of Richard Oh, an Indonesian writer who also owns this place.
The greatest attraction of Reading Room is probably Oh himself, who can be often found in the café chatting with the visitors and even shares his personal literary recommendations.
Opening hours: Sunday to Wednesday, 10.00 – 24.00 WIB; Thursday to Saturday, 10.00 – 02.00 WIB
Address:
Jalan Kemang Timur Raya No 57 South Jakarta
Phone 021-90277567
Goethe-Institut Jakarta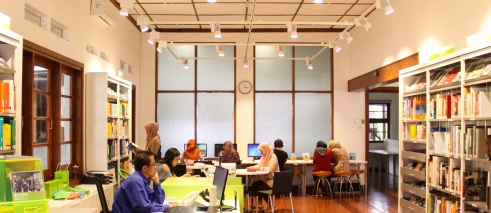 The Goethe-Institut is the Federal Republic of Germany's cultural institute, active worldwide, promoting the knowledge of German language and culture as well as fostering multinational cultural cooperation. One of the facilities at Goethe-Institute is the library, which is loved by many Jakartans. The library is open to the public, and use of books and media in the library is free.
The library of the Goethe-Institut Jakarta provides information about Germany and is also home of a wide range of books, music, games, and films from Germany. A library pass is required to borrow a book, and loans are only available for people residing in Jabodetabek. You can fill the application form at the library and bring your valid Jabodetabek KTP to get the pass for borrowing books.
Opening hours: Monday-Thursday & Saturday 12.30 – 19.00 WIB, Friday 11.30 – 19.00 WIB, and Sunday 11.00 – 15.00 WIB.
Address:
Pusat Kebudayaan Jerman Jakarta, Jalan Sam Ratulangi 9-15 Jakarta
Phone 021-23550208/09
Perpustakaan Kementerian Pendidikan dan Kebudayaan
This library is located inside the Ministry of Education complex at Senayan, South Jakarta. This library is well-lit with a good air conditioning system, so you can ensure the comfort. In addition to regular chairs and table for reading, there are also several couches where you can enjoy reading. This is a great place if you're currently learning Bahasa Indonesia, as almost all books at this library is written in Indonesian.
Perpustakaan Kementerian Pendidikan dan Kebudayaan is actually library dedicated for the ministry's staffs, but it is also open for public with special terms and conditions. To be a member of this library, you need to show your KTP or SIM stating that you're residing in Jabodetabek areas. Then you need to fill the membership application and pay Rp6,000 for stamp duty.
Opening hours: Monday to Friday, 09.00 – 16.00 WIB; Saturday 09.00 – 14.00 WIB
Address:
Kementerian Pendidikan dan Kebudayaan Republik Indonesia, Gedung A 1st floor and Mezzanine, Jalan Jenderal Sudirman Senayan, Jakarta
Phone 021-5707870
Perpustakaan Nasional Republik Indonesia (PNRI)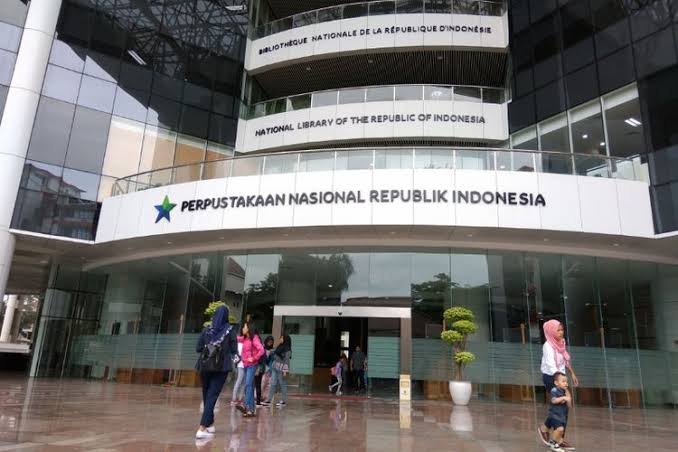 If you're looking for a wide collection of book, from science books to romance novels, PNRI is the place you should go. It has the most complete book collections in the city. If you are not a member of this library, you still can read the books onsite. The spacious reading room has rows of comfortable chairs and tables, free Wi-Fi, and plenty of electric sockets where you can charge your computer or cell phone.
You can be a member of PNRI by filling out the application form at the Ruang Keanggotaan (Membership Room) at the library and bring your valid ID card. If you want to borrow some books from this library, make sure that you have the detail information about the books (title, author, publisher etc) as the library staff will help you to get the book you need.
Opening Hours: Monday to Thursday, 08.30–18.00 WIB; Friday-Sunday, 09.00-18.00 WIB
Address:
Jl. Medan Merdeka Sel. No.11, Gambir, Kota Jakarta Pusat
Phone: +62-211500914
Freedom Library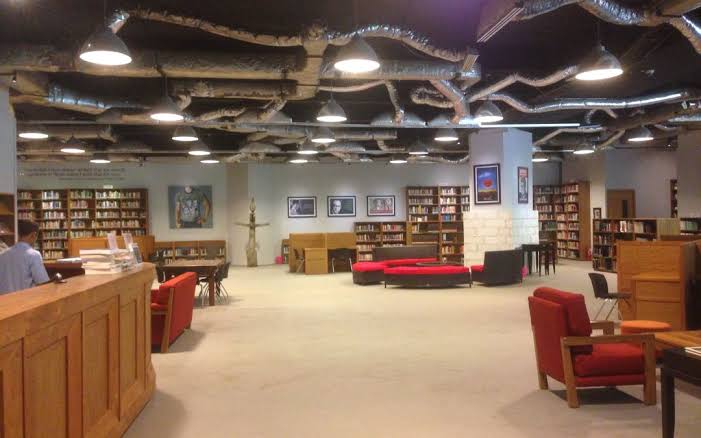 The Freedom library finally reopened its doors after being closed for some time. You can find some unique collections here. First, it has its own books published by the Freedom Institute with various subjects and themes. Next, because you can't borrow books, you have to copy the pages or books that you need inside the library photocopying service. This library is really comfortable for students who would like to do their homework or essays-there's plenty of reference books, a WiFi connection, and private partitions for those who need full concentration or privacy. There's also a meeting room that is open to the public, but be sure to make an appointment first.
Opening Hours: Monday, 09.00-18.00 WIB; Tuesday-Friday, 10.00-18.00 WIB
Address:
Wisma Bakrie, Jl. H. R. Rasuna Said No.Kav, B-1, Kuningan, Menteng, South Jakarta City
Phone: +62-213100349
Have you ever been to other public libraries in Jakarta? Share your experiences in the comment section below!