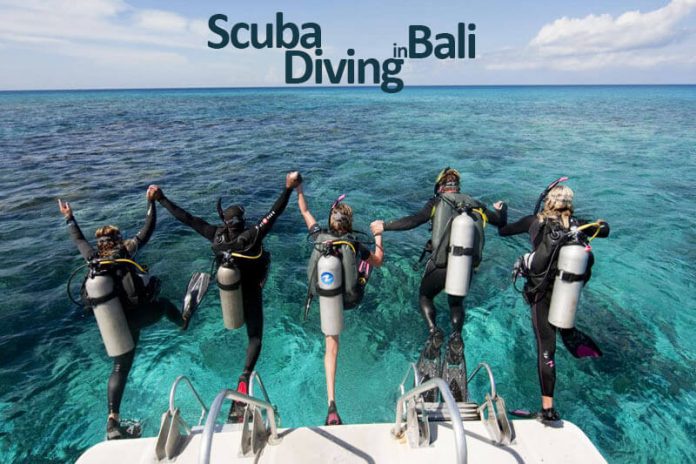 When in Bali, scuba diving is one of the most fun things that you do. With pristine waters and beautiful underwater life, scuba diving is definitely on the top of the list. But for the unforgettable experience, you will need to get a scuba diving certification.
Here are some of the most notable scuba diving courses in Bali:
Tauch Terminal Resort Tulemben

If you are looking for a dive resort that is popular in Tulamben, East Bali, then you should definitely visit the Tauch Terminal Bali. This diving resort has run for a decades, introducing divers from around the world to Bali's underwater scene. It has even achieved 'SSI Diamond Instructor Resort' status, offering diving courses from beginner's courses to professional and advanced rescue training.
Otherwise, they can also arrange for tours to other popular Bali dive sites such as neighbouring Amed, Menjangan Island in the north and Nusa Penida. The full-fledged dive resort itself welcomes you to clean rooms, diver's hangouts, spa and international restaurant.
Address: Jalan Kubu, Tulamben, Karangasem, Bali 80852, Indonesia
Phone: +62-361-772 920
Whatsapp: +62 81 99 33 66 222
E-Mail: resort@tulamben.com
Website: https://tulamben.com/
Atlantis International Bali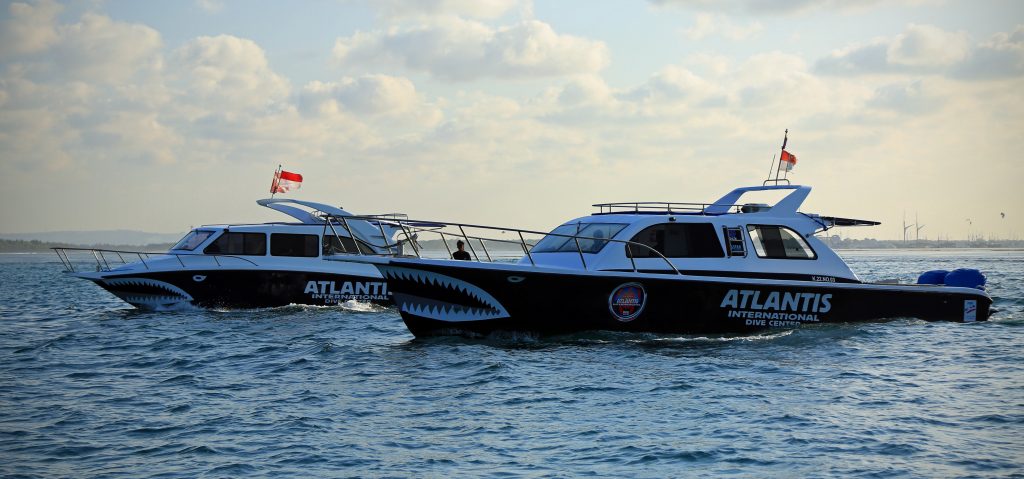 Founded on 1996, Atlantis International Bali arrived on the Bali scuba diving scene as a PADI-certified 5-star Instructor Development Centre (IDC). Beginners can choose basic first-timer courses while advanced divers can opt for PADI's Open Water Scuba Instructor courses. Newbie divers will have 'Introduction dives', where they will test their abilities in a training pool and 2 ocean dives. Alternatively, divers can also test their skills on optional dive sites including the popular shipwreck off the coast of Tulamben in East Bali.
Address: Jalan By Pass Ngurah Rai No.96E, Sanur, Bali, Indonesia
Phone: +62 (0)361 284131 / +62-361286367 / (+62) 8123 805767
E-Mail: info@atlantis-bali-diving.com
Website: https://www.atlantis-bali-diving.com/
Bali Scuba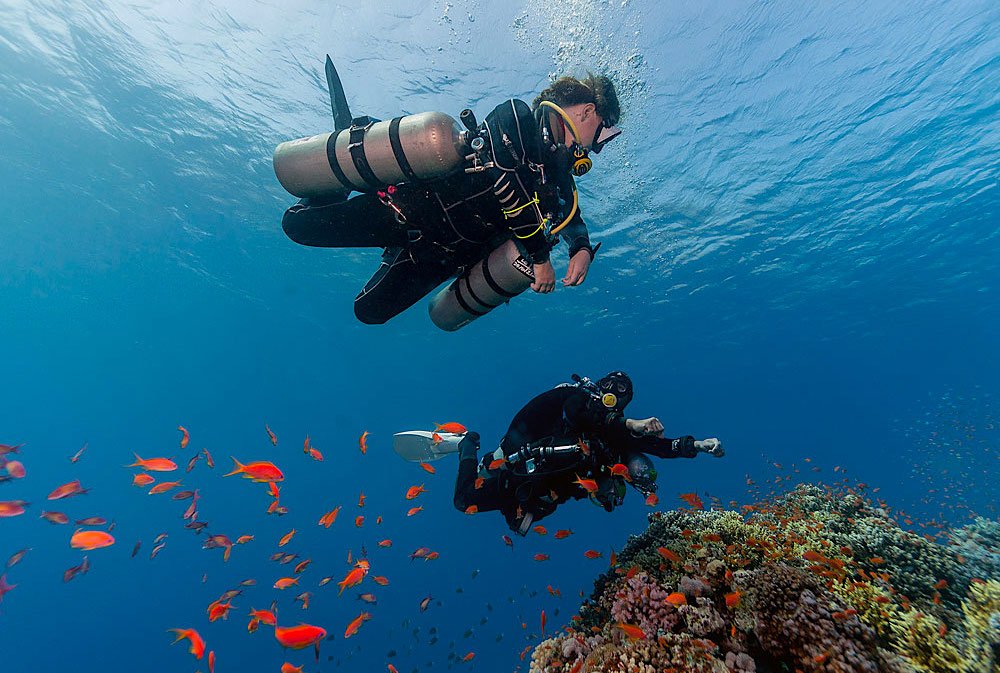 Bali Scuba is a 5-star PADI dive centre and BSAC resort. It offers a fun environment to get into diving, with its headquarters in Sanur featuring an onsite learning pool. When you already have completed your courses and certification, you can arrange for trips that can be customized to suit the level of your skill. Several trips that you can choose from are Tulamben, Padangbai and Nusa Penida.
What's more is that they have an underwater photography team that offers advanced divers the opportunity to capture Bali's beauty underwater while at the same time taking care of your accommodation, gear and transport.
Address: Jalan Danau Poso No.46, Sanur, Bali, Indonesia
Phone: +62361288610
E-Mail: letsdive@baliscuba.com
Whatsapp: +62 (0)857 3929 2642
Website: https://www.baliscuba.com/
AquaMarine Diving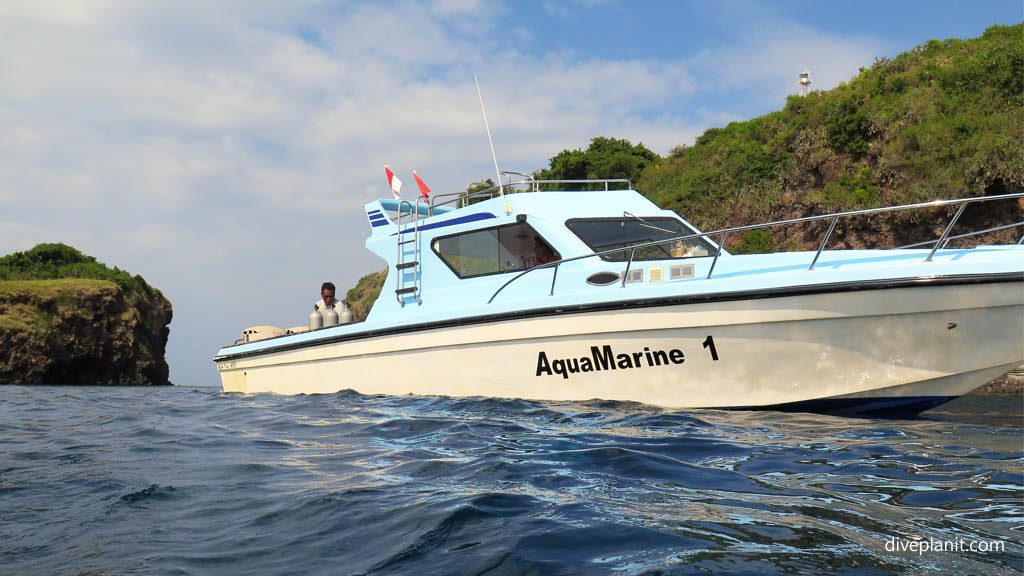 Source: diveplanit.com
AquaMarine Bali offers a unique combination of Bali's popular diving spots, along with accommodation, dive trips and PADI-certified courses. It has numerous programs, but the most interesting one is a single-day 'introductory adventure diving programme'. This is intended for those who have limited time but still want the 'scuba diving experience' while on their holiday.
Divers who are certified can choose from a variety of special packages, including a 2-night experiences which includes 7 dives at popular sites such as Menjangan Island, Tulamben and Amed Beach.
Address: Jalan Petitenget No.2A, Kerobokan, Bali
Phone: +62 (0)361 473 8020
E-Mail: info@AquaMarineDiving.com
Website: https://www.aquamarinediving.com/
Belajar Diving Dot Com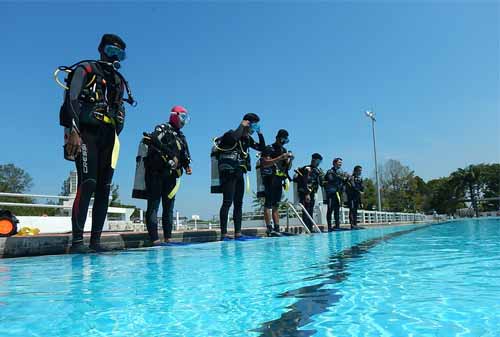 Belajar Diving Dot Com is located in Bunaken and Bali. Other than being trained by a professional coach, you can also get other facilities. Several includes stays near beaches that would make it easier for you when you try out your skills. Additionally, you can join in their alumni group with others that have similar scuba diving hobbies as you do. This is intended to give a wider circle, in which you can join in open scuba diving trips.
Facebook: belajardiving
Website: www.belajardiving.com
Matahari Tulamben Dive Center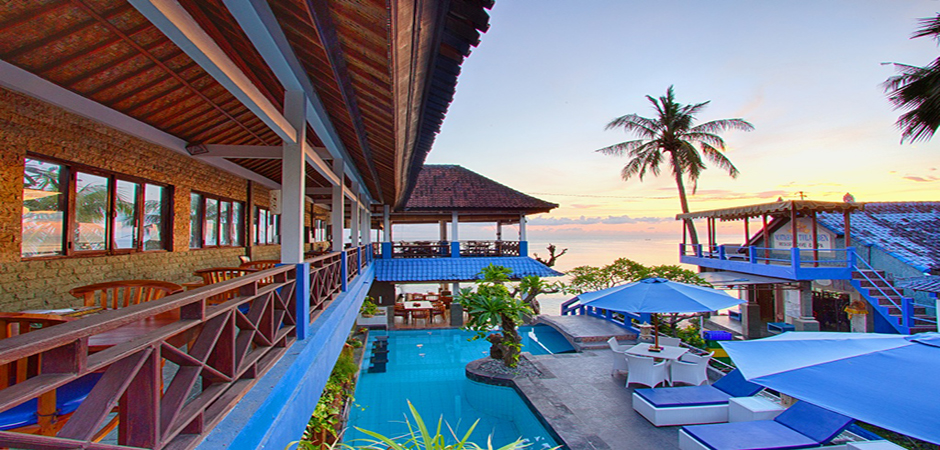 Matahari Tulamben is a resorts and place to practice your diving all wrapped in one. Other than offering diving courses, it also rents scuba diving gear for those who do not have diving gear. For those who can't dive, you can join in an introductory scuba diving class in which there will be short courses taught by Divemasters in normal pools.
This Dive Center also offers other packets for those who can already dive. If you are planning to get a license here, they also offer certification classes. If you pick the second package, then you can choose to dive between the Coral Garden or the USAT Liberty Wreck.
Address: Jl. Kubu-Abang, Tulamben, Kubu, Karangasem Regency, Bali 80853
Phone: +62-81-338-636-670 (Mobile phone: Suci) / +62-81-999-114-405 (Mobile phone: Suci) / +62-363-22916 (Reception from 07:30 hrs – 22:00 hrs) / +62-85-938-354-762 (Mobile phone: Reception)
E-Mail: divetulamben@yahoo.com
Website: http://www.divetulamben.com/