Bali offers endless choices for you to rewind and relax. Numerous villas and hotels located in various areas—hills, in the middle of paddy fields, and of course in front of the beaches are perfect for you to stay and enjoy the view around them.
As 'The Island of the Gods' it is famous for its beaches, there are many beach resorts in Bali with amazing view and excellent services. Here we provide the list of beautiful beach resorts in Bali that would be perfect for your next holiday:
Mulia Resort Nusa Dua, Bali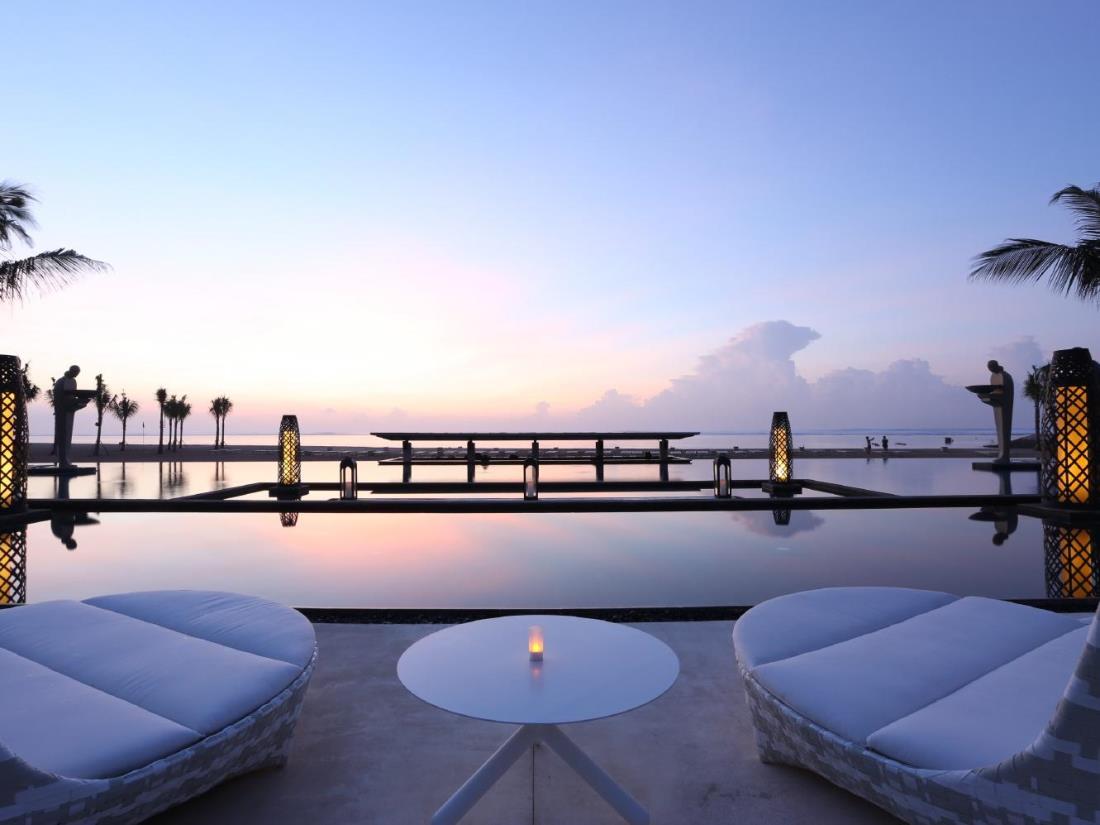 This resort comprises of 526 guests rooms and suites, including lagoon pool rooms with indulging facilities. Explore the dramatic coastline of Nusa Dua that surrounds Mulia Resorts and experience the serenity while you stroll through and let the ocean wind caress your skin. Indulge your appetite at four restaurants and five bars with various international menus, and don't forget to enjoy the sensation of luxury spas available here.
Address: Jalan Raya Nusa Dua Selatan, South Kuta, Badung, Bali
For more information, contact 0361-3017777 or click themulia.com
The Westin Resort Nusa Dua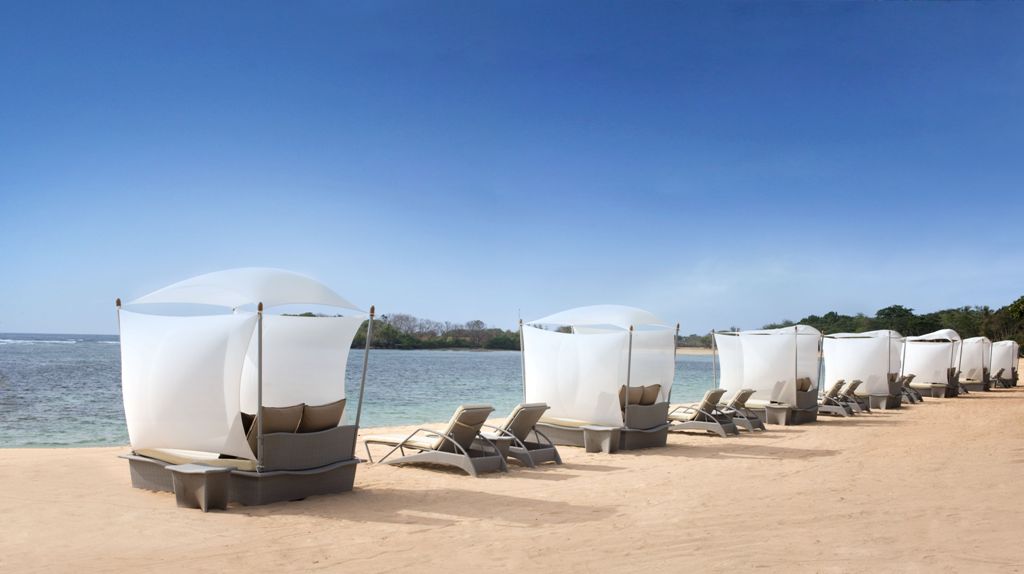 Located on a white sand beach overlooking the Indian Ocean, The Westin Resort Nusa Dua is perfect for relaxing and enjoying the holiday with your family. The resort offers personalized services for family especially for kids with the access to the Westin Family Kids Club, Westin Kids Spa, and the swimming pools with waterslides. There are many holiday packages for family available for you such as Family Package, Resort Credit, and Discover New Wonders.
Address: Kawasan Pariwisata Nusa Dua, BTDC Lot N-3, Bali
For more information, call 0361-771906 or click http://www.westinnusaduabali.com/
The Seminyak Beach Resort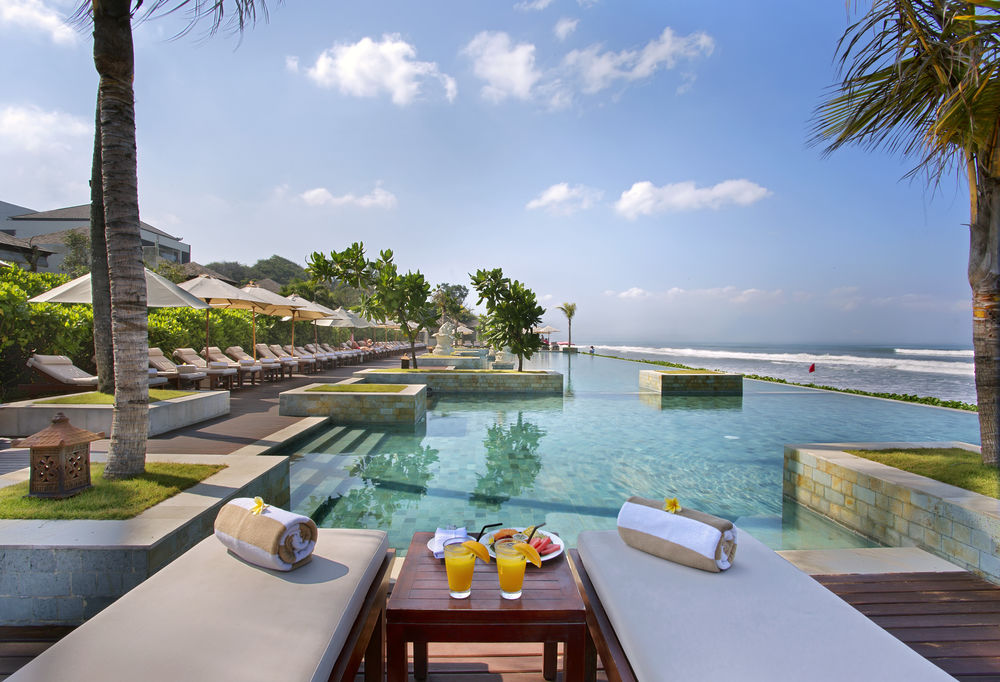 The Seminyak is a stylish beachfront resort located at the calm Seminyak Beach, Bali. It has everything that resort lovers are looking for—rooms overlooking the beach with tubs, full service spa, infinity pools, and other personalized details like pillow firmness. If you come with family, you can book a larger room with private balconies and in-room private Jacuzzis.
Address: Jalan Kayu Aya, Seminyak Beach Bali
For reservation, contact 0361-730814 or click http://theseminyak.com/index.php
The Oberoi Bali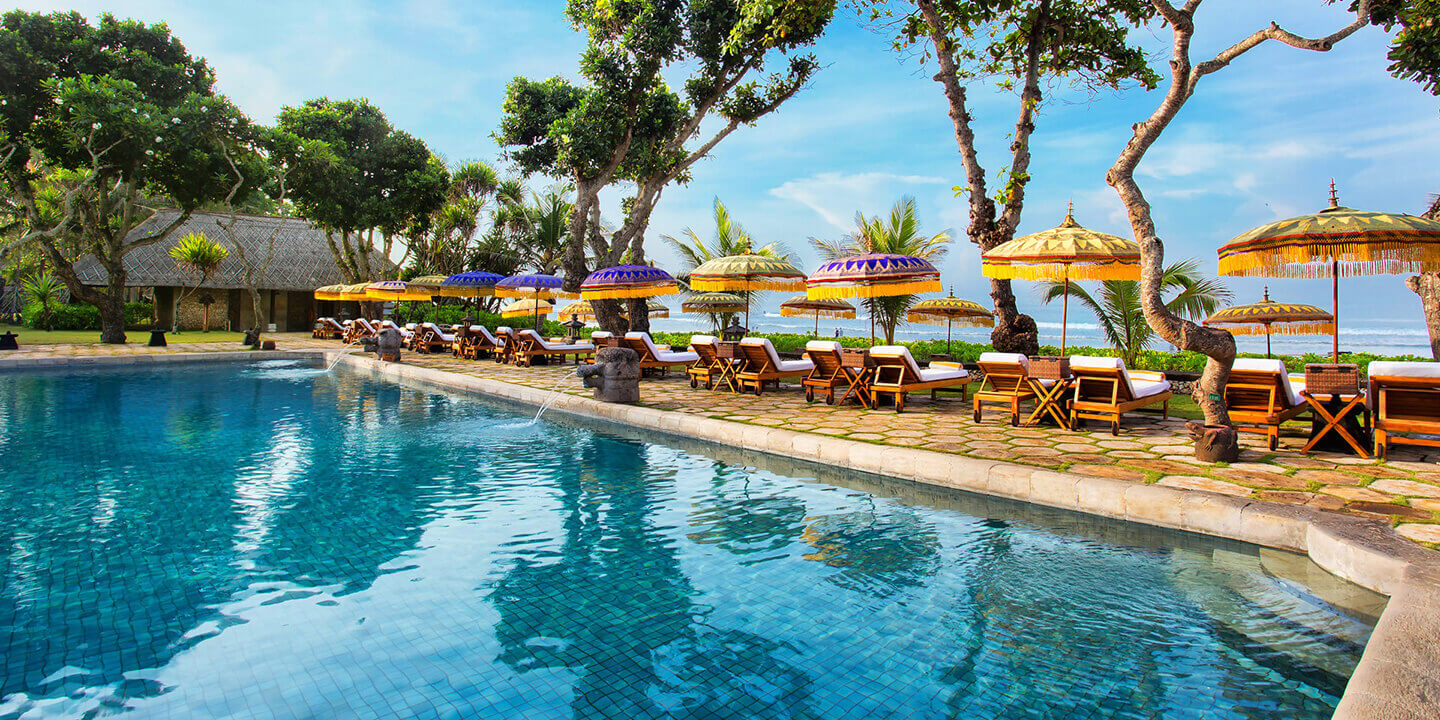 Still in Seminyak, The Oberoi is a sophisticated resort within fifteen acres of breathtaking tropical gardens and access to 500 meters of sandy beach. Unlike other resorts, the hotel grounds at The Oberoi are dotted with ancient Balinese temples and boast a natural stone amphitheatre, a private dining space and the only local venue for regular Balinese dance performances. Traditional Balinese wood carvings and authentic Balinese art pieces add ambiance to luxury lanai rooms at The Oberoi Bali.
Address: Jalan Kayu Aya, Seminyak, Bali
Contact 0361-730361 or click http://www.komuneresorts.com/keramasbali for further assistance
Hotel Komune Resort and Beach Club

This is one of the most internationally well-known resorts in Bali. It is located in a peaceful Keramas beach, and it has been famous as wedding destination, romantic honeymoon or a family vacation. Its beach club is perfect for sunbathing by the sea and sipping on mojito. If you prefer a lazy day, the Joglo Spa offers you a range of relaxing treatments for you and your kids.
Address: Jalan Pantai Keramas, Medahan, Gianyar, Bali
For reservation, call 0361-3018888
Mantra Sakala Resort and Beach Club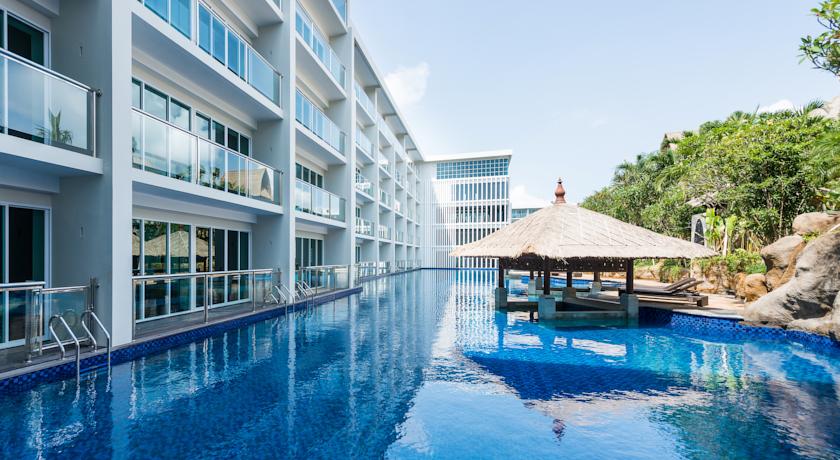 Sits on the sand at Tanjung Benoa on Nusa Dua peninsula, Mantra Sakala Resort and Beach Club is perfect for travelers who are looking for exclusivity and luxury. The resort consists of luxury pool villas and suites, many opening directly onto the expansive lagoon pool, and all with a living room and kitchen.
Address: Jalan Pratama 95 Tanjung Benoa (Nusa Dua Peninsula) Bali, Indonesia
For more information, call 0361-775216 or click http://www.mantrasakala.com/
The Royal Purnama Art Suites & Villas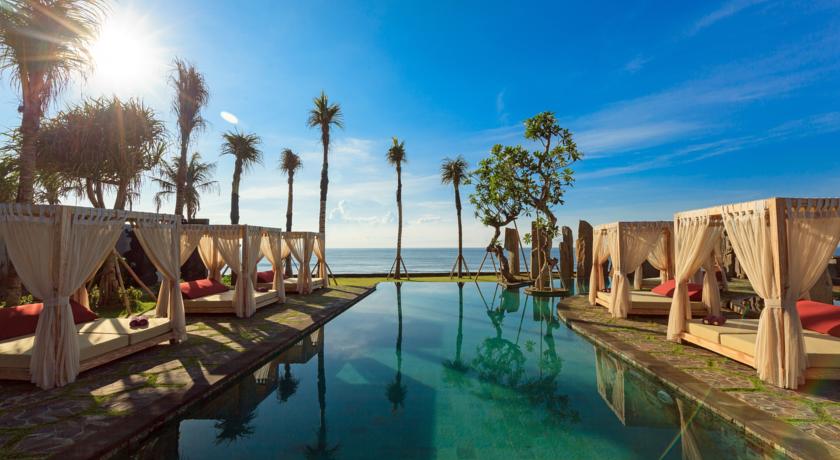 Resting beside the crystal sands of Pantai Purnama, The Royal Purnama is an exclusive boutique retreat for travelers who fancy luxurious facilities and impeccable services. There are around 40 private pool villas and suites available, all are defined by romantic, contemporary Balinese architecture and an open tropical living concept. Don't forget to indulge your appetite at the Standing Stones Restaurant while enjoying the beach view.
Address: Jalan Pantai Purnama (Purnama Beach) Sukawati Gianyar, Bali
For reservation, call 0361-8493706 or click http://www.theroyalpurnama.com/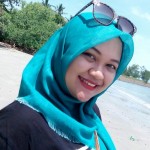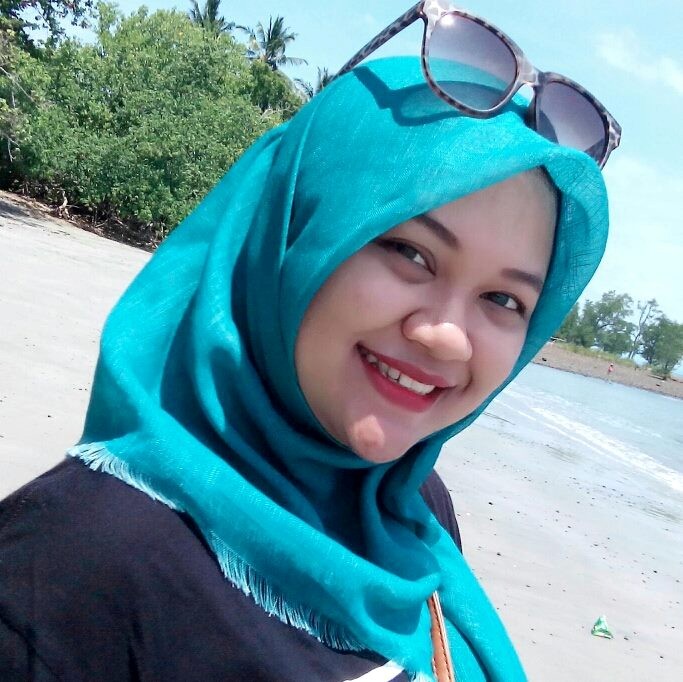 compiled by Fauziah Listyo Ayunani