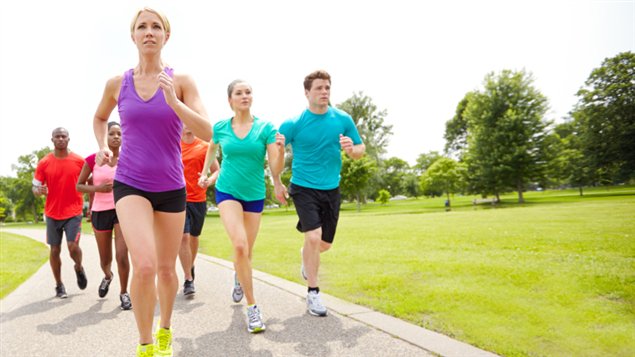 Jogging may seem like an impossible task in the midst of the hustle and bustle of Jakarta. But do not fret! Your gym is not the only place of losing weight and getting healthy. There are numerous spots in Jakarta where you can exercise but also enjoy many more perks on the spot.
Here are some of the places you can go for a fulfilling and amazing jogging experience:
Gelora Bung Karno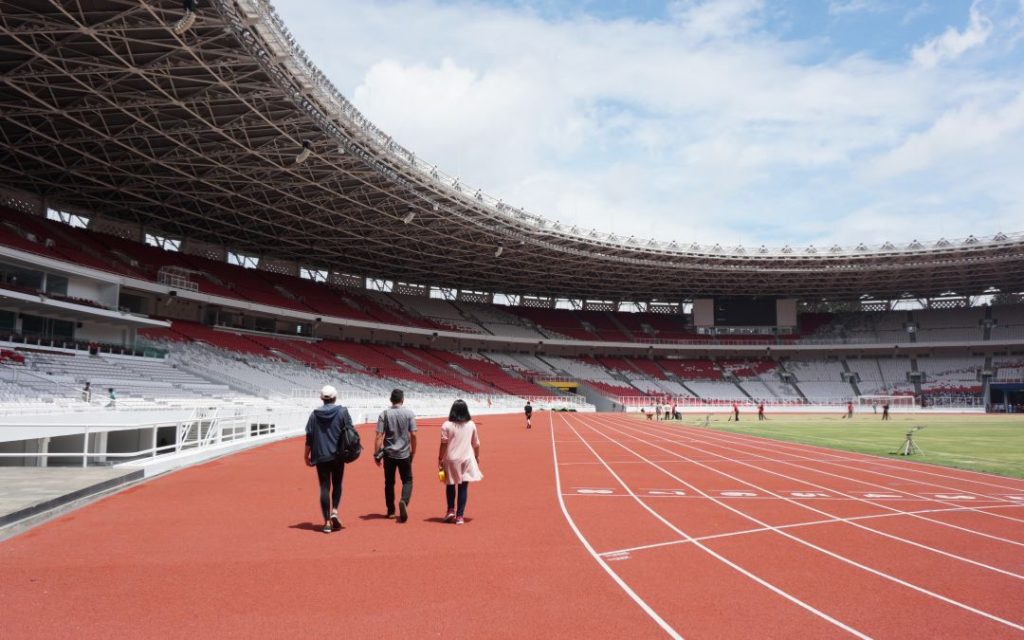 Gelora Bung Karno is the largest and most prominent sports complex in Jakarta. Here, visitors will be able to enjoy a number of facilities from athletics stadium, football fields, tennis courts to an aquatics center. The tracks will particularly serve you well for a track, for its pavements are broad and is truly made for a runner. Otherwise, you can also choose to do aerobics, taichi, yoga and more.
Be aware the stadiums are a particularly popular spot for runners on weekday mornings starting from 5 am onwards. Senayan Runners have track sessions Tuesdays and Thursdays starting at 6:30 am at Gelora Bung Karno Stadium.
The National Monument Complex
Source: aroengbinang
The National Monument (or Monumen Nasional) is a 132m tower located on Merdeka Square. It was constructed in the 1960s to symbolize the fight for Indonesian independence. Other than enjoying a piece of Indonesian history, it is also the perfect place for you to go jogging. The park surrounding it is about 80 hectares, making it one of the largest city parks in Asia. Its sports facilities are particularly well-made and maintained, for the broad tracks provide a great running and jogging spot.
Not only its tracks, but it also has a workout complex complete with simple gym equipment. Running will not be a boring activity, for the area also has shady trees to keep the sunny heat away from runners as well as beautiful gardens to refresh your eyes. You could also see spotted deers that were originally from Istana Bogor. Most runners come in at dawn or in the evening.
Ancol Loop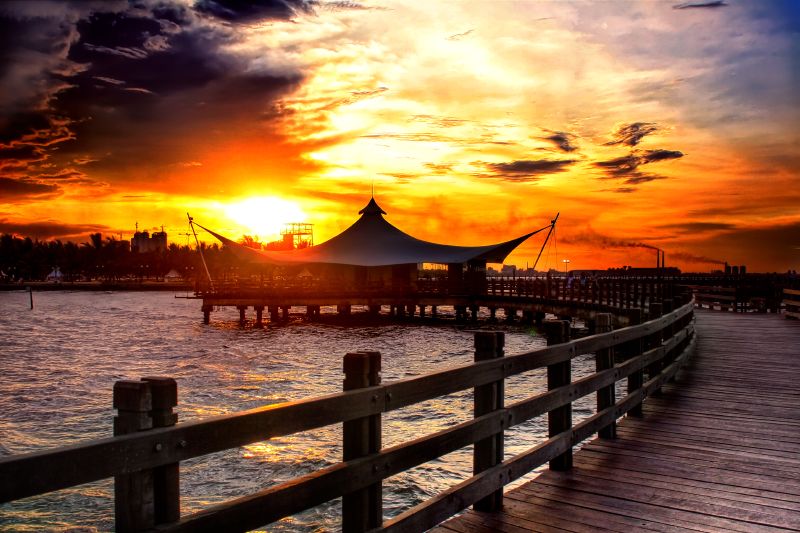 Ancol is the coastal area of north Jakarta, where you will find the Taman Impian Jaya Ancol recreation area which contains restaurants, market places, two beaches, a theme park, and a marina. Inside, you can also find the Ancol Loop, which is a running track surrounded by the sea. Visitors will be able to see the picturesque view of the sea while also listen to the sounds of boats nearby. For the full experience, you can go barefoot and run on the smooth sand.
Avoid crowds by running in early in the morning before 8 am or in the afternoon after 5 pm. If you decide to run in the afternoon, you will get the chance to run while the sun is setting.
Taman Menteng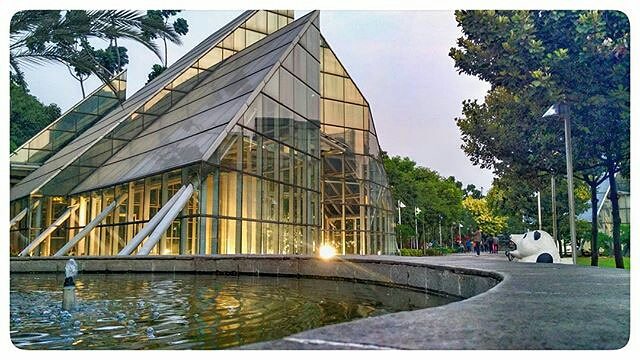 Taman Menteng, located in the city center of the Menteng area was formerly a Stadium. Standing on a 30-hectare piece of land, there are many facilities that you can enjoy. First is the greenhouse with Instagram-worthy glass walls. Second, Taman Menteng is also equipped with a futsal court, children's playground, and tracks for running and cycling. Third, there are many trees and chairs around it that make this park feel comfortable and shady.
Another plus side to Taman Menteng is that it is frequently used as a meeting place for communities such as photography lovers, animals, musicians, parkour community, BMX bikes, skateboards, and so on. While exercising, you can enjoy the environment but also meet new people from these different communities.
Kota Tua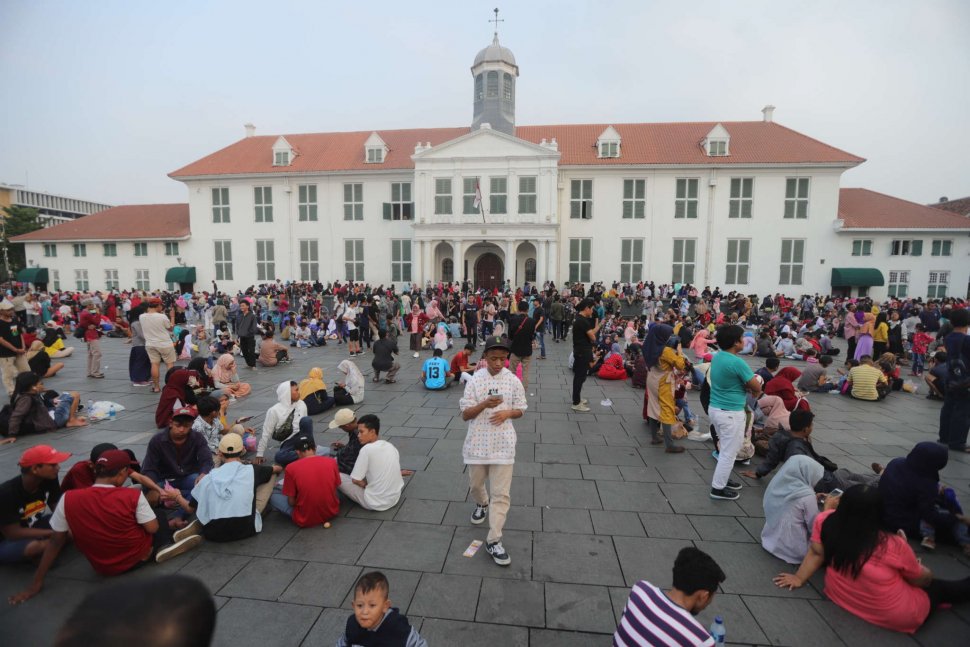 Although it is a place that contains historic value, it is also the ideal place to go for a jog. In addition to the vast and comfortable area, here you can do jogging while enjoying the view of historic old buildings. While exercising you can run while taking amazing pictures of the buildings there. Apart from that, you can also try a variety of snacks or buy some souvenirs from the multitude of vendors available there. If you want other activities, you can also see a variety of artistic performances such as music and traditional performances.
Try to come in the morning before 6:00 a.m. because that is the time that tourists do not crowd the area and you could move more comfortably.
Ragunan Zoo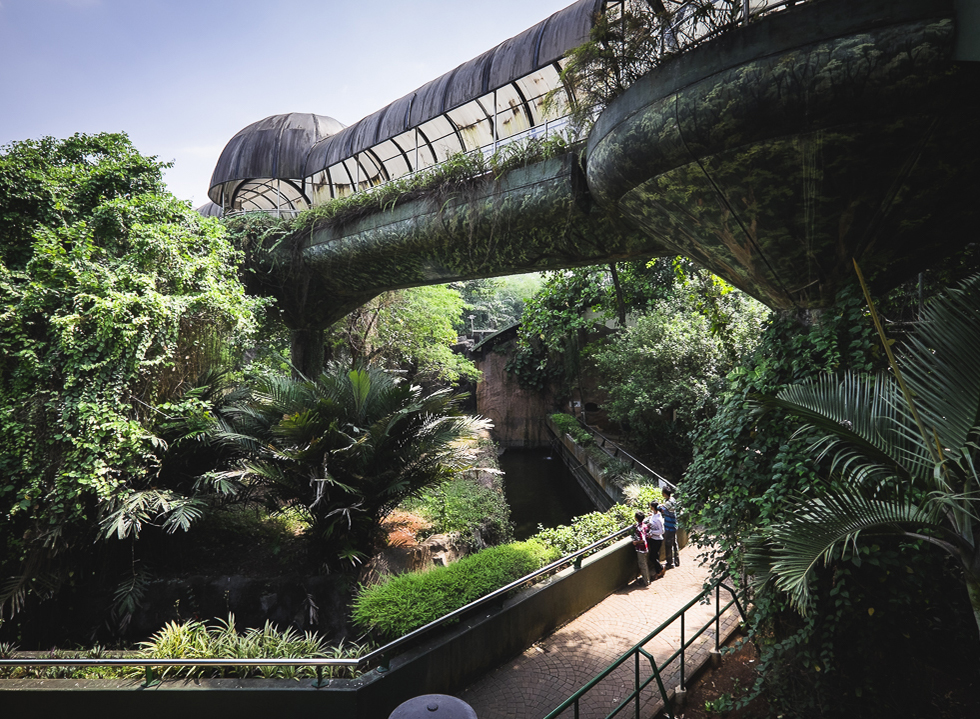 Ragunan Zoo, located in Pasar Minggu, is one of the most popular running spots in the city. The 140-hectare park is home to over 200 exotic animals and to some rare trees and plants. Which is why the track at Ragunan Zoo is lined with big trees, complete with a fresh breeze for visitors to experience. There are plenty of tracks in different areas to choose from, so you won't get bored with the scenery and atmosphere no matter how frequently you run there. After jogging you can also explore the facilities such as horse riding, raft tour, and swan boat park.
The zoo is especially popular among runners during weekend mornings. Note that the park gets very busy on weekends, starting around 8 am, so it is best to arrive around when the zoo opens at 6 am.
Sudirman Road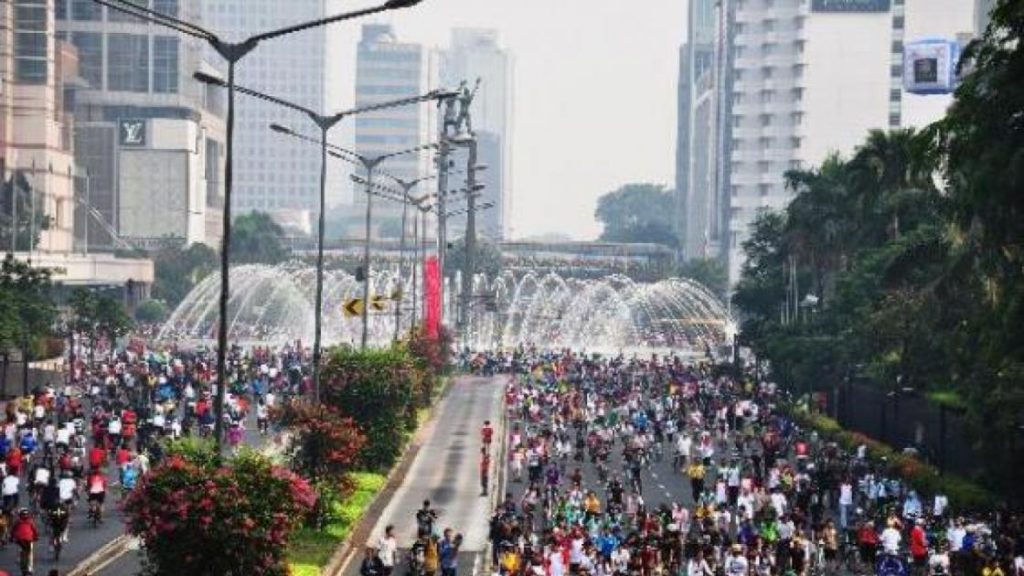 Sudirman Road runs through Jakarta's central business district, the city's most developed area. On Sundays, many people exercise and socialize on 'car-free day'. At first, it started as a government initiative to help reduce pollution. Now, it has developed into a hugely popular meet-up for thousands of runners, cyclists, and walkers in Jakarta. Not only socialize, but you can also enjoy the sight of towering office buildings, shopping malls while enjoying the buzzing atmosphere at the same time. There are also fun events and activities for post-workout fun.
During the week, Sudirman Road is jammed with traffic, but on Sunday mornings during car-free hours (6 am-11 am) the area turns into a fun and entertaining jogging track.
What do you think of these jogging places? Have you gone to any of the tracks mentioned above? Share your experience in the comment section below!