Indonesia is a perfect country for tourists who love extreme activities. You can go hiking, rock climbing, kayaking, surfing—you name it in Indonesia. One of the most favorite outdoor activities is whitewater rafting. Fortunately, almost each major island in Indonesia has amazing rivers with swift currents and river rocks that are perfect for whitewater rafting.
We have compiled the scenic whitewater rafting experiences in Indonesia. Check them out!
Alas River, Aceh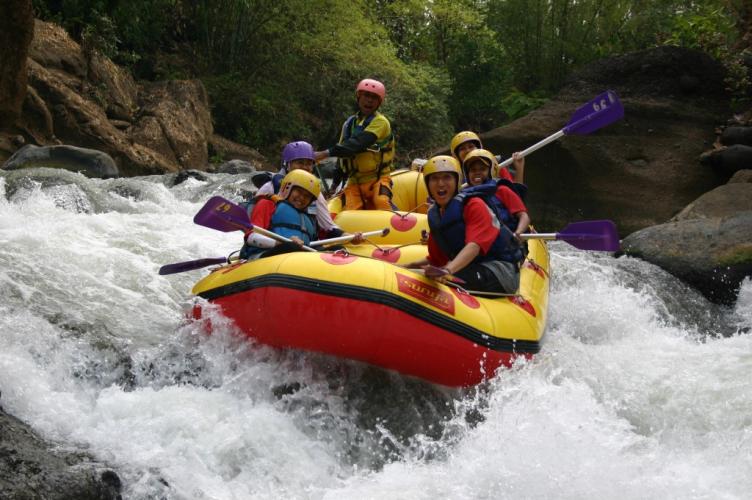 Alas River flows and splitting the Gunung Leuser National Park, Aceh. The water flows directly into the Indian Ocean, so it has exceptional swift current and sharp bends that attract whitewater rafting enthusiasts. Beginners can start from Muarasitulan Kutacane city to Gelombang city; while advanced rafters can take a longer route, starting from Angusan. As a bonus, the scenery around the river is also splendid. Don't be surprised if you see wild monkeys or elephants drinking at the river banks!
Asahan River, North Sumatera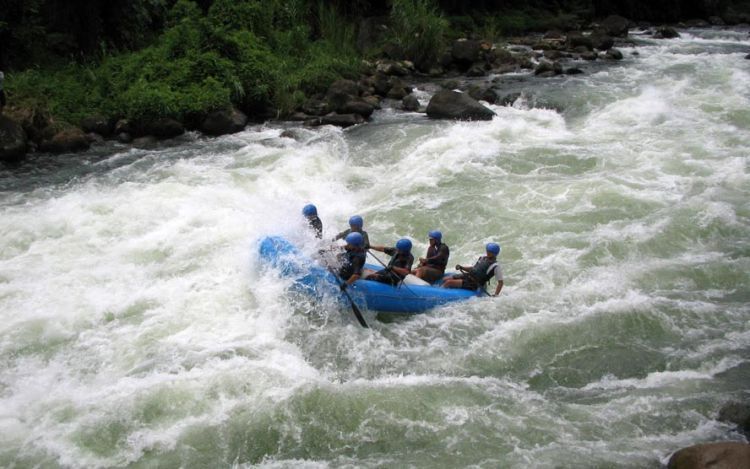 This is a really challenging path for rafters. Due to its strong currents, many international rafting tournaments took place at Asahan River. This river is also dubbed as the third best rafting spots in the world after Zambesi in Africa and Colorado River in the US. Interested to go rafting at Asahan River? Make sure you have enough guts to go through its 22 kilometer path.
Ayung River, Bali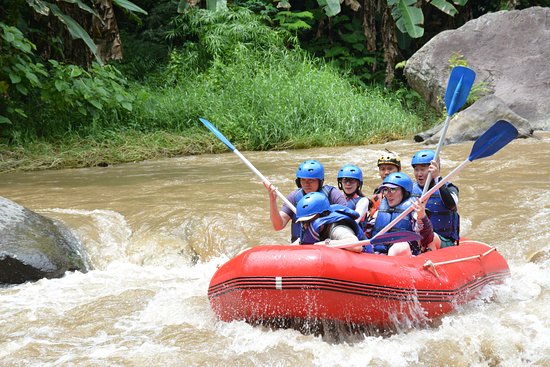 Aside from the beaches, Ayung River has been one of the favorite destinations in Bali, especially for those seeking a little bit adventurous holiday. Ayung River is a great stream for beginner rafters, as the current is not too dangerous (except during the time after heavy rains). The path for rafting is around 12 kilometers long, starting in Payangan and ending in Kedewatan village. While having your adventure down the Ayung River, you will get through rice fields, deep valleys, as well as tropical rain forests.
Lamandau River, Central Kalimantan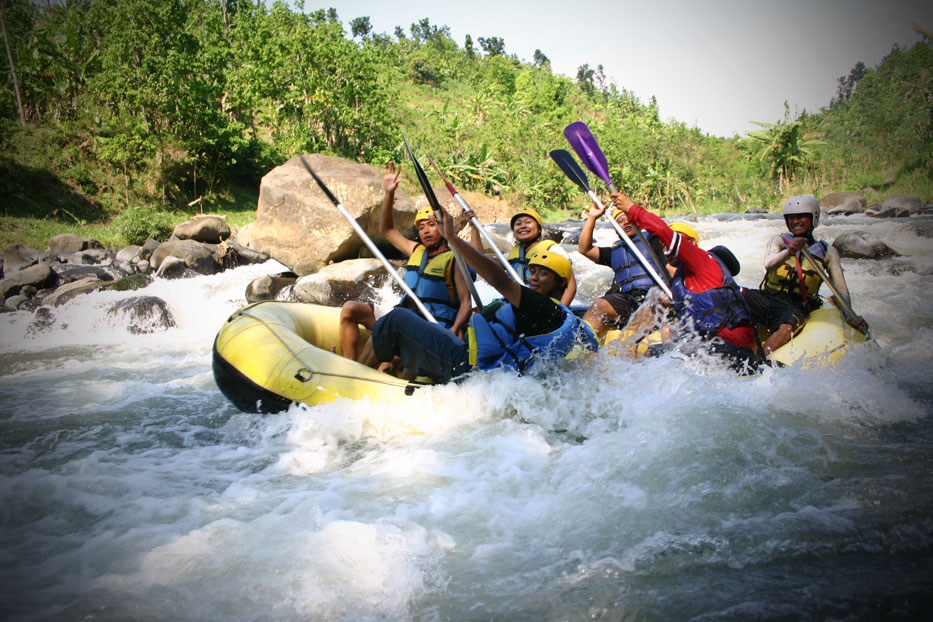 Kalimantan or Borneo is one of the islands in Indonesia that have so many rivers, so it is not surprising that you can find a few of challenging rivers here. One of some exciting rafting paths can be found in the area of the Lamandau River that flows through really spectacular scenery. Stunning tropical forests combined with the river's strong current and rapids will bring your excitement to the highest level.
Nimanga River, North Sulawesi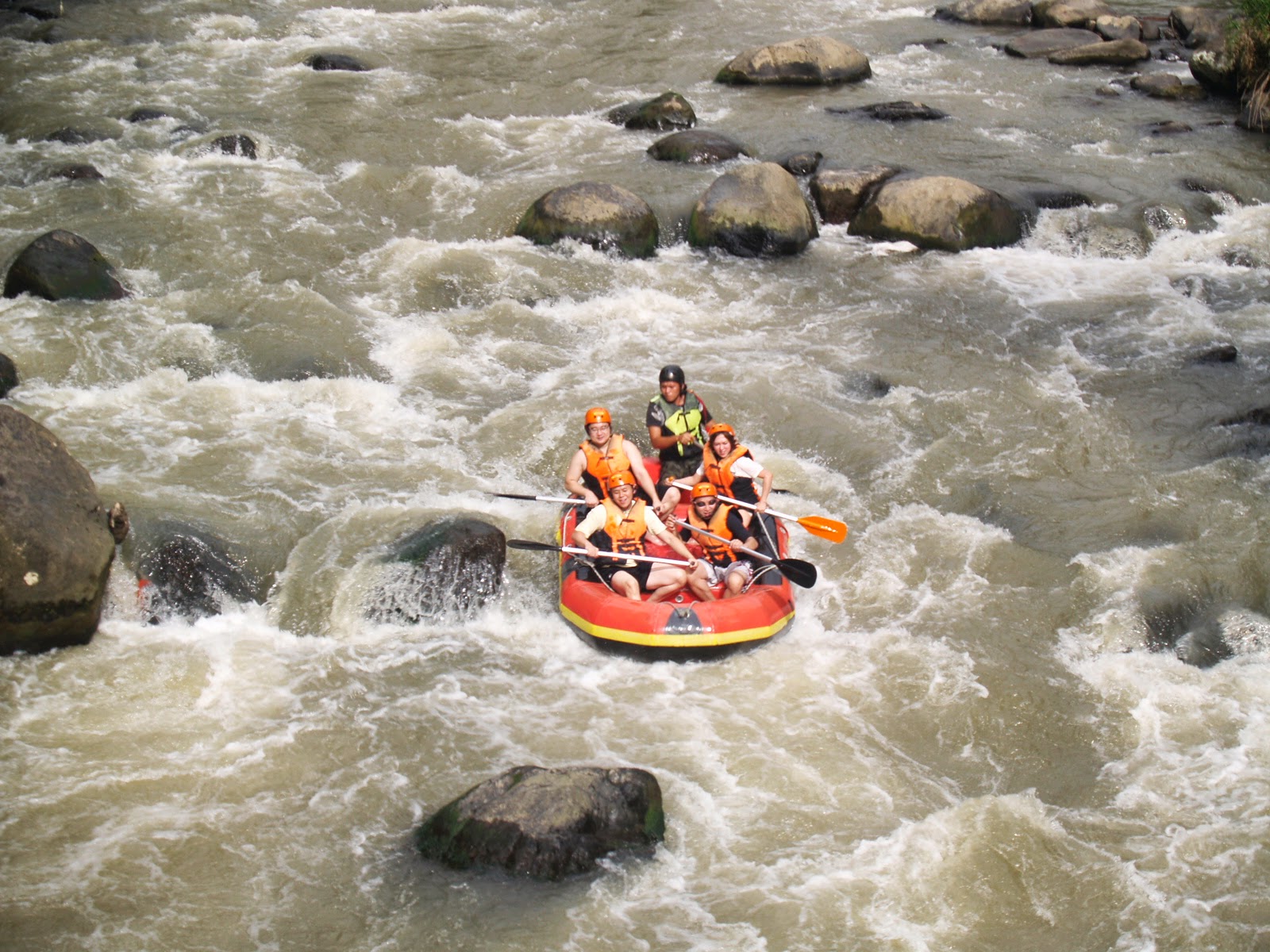 Located in the village of Timbukar, Minahasa, North Sulawesi, Nimanga River offers adventurers a different rafting experience. This river has a 5-level cascade that will really challenge any rafters. The stream at Nimanga is not for the faint-hearted, so make sure that you have enough energy and adrenaline to go through the path. Wading Nimanga River can take up to 5 hours, but if you are tired you can stop and relax by the riverbanks and enjoy the view around the river.
Elo River, Central Java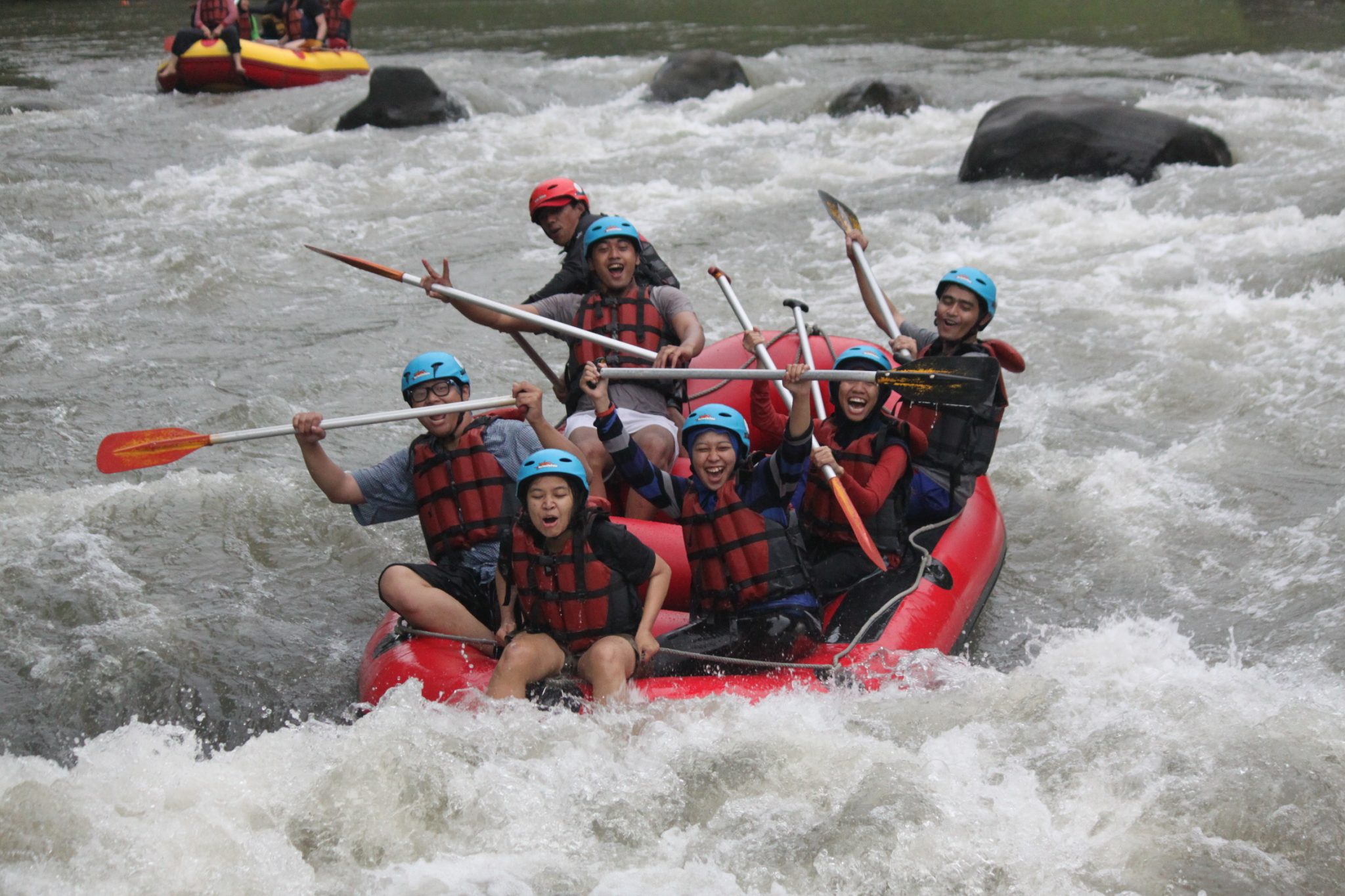 Elo River is located closed to Borobudur temple in Magelang, Central Java. Although the river may not be too challenging for advanced rafters, the current at Elo River is quite swift. The structure of the river is also a little bit skewed, and its rapids are quite heavy, so anyone should be extra careful while rafting here. A trip at Elo River can take up to 3 hours.
Citarik River, West Java
Citarik is a challenging river that overtakes the waters of a spring located in the Mount Halimun, Cikadang, West Java. It will offer you with an incredible rafting experience, leading through the jungle and volcanic gorges, and the best time for the most exciting rafting is definitely during the rainy season. The rafting path at Citarik is a whopping 15 kilometers long, so make sure you have enough energy to raft it.