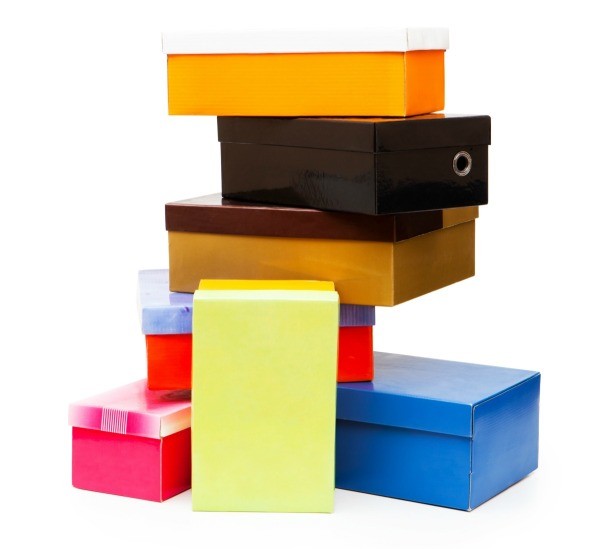 Let's be honest, who doesn't have a ton of old shoe boxes laying around?  With Earth Day is approaching, we decided to put these shoe boxes to good use and came up with 7 beautiful ways to upcycle it. Instead of tossing it in the corner of your room, it will be more useful to turn these empty shoe boxes into beautiful and useful items for yourself, family, friends or partner. Here are our 7 ways to reuse shoe boxes:
1. Jewelry Organizer and Makeup Storage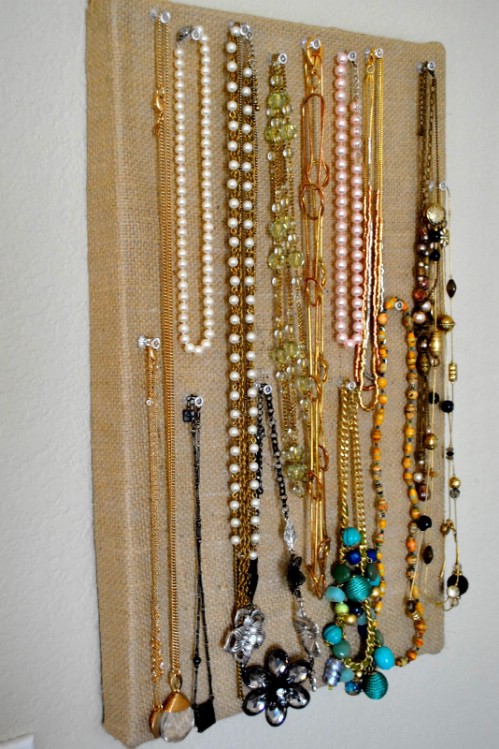 If you have tons of accessories, you can make a DIY organizer. Start by coating a shoe box lid with one piece of fabric. Afterwards, you can display the lid on the wall and plug it with several thumbtacks for the jewelry to hang to.
You can take out your jewelry more efficiently by making shoe box lids into a jewelry organizer, because you don't have to tediously open and place each item in separate boxes.  Creating a makeup storage is also possible by decorating the main shoe box to use as your makeup storage.
2. DIY Mobile Projector
Have you ever heard about a projector made out of shoe box? Amongst many things that an ordinary shoe box can turn into, an effortless and cool photo projector is one of them. If you want to create this DIY project, all you need to prepare is a shoe box, magnifying lens without a handle, X-ACTO Knife, smartphone holder for a stand and some tape.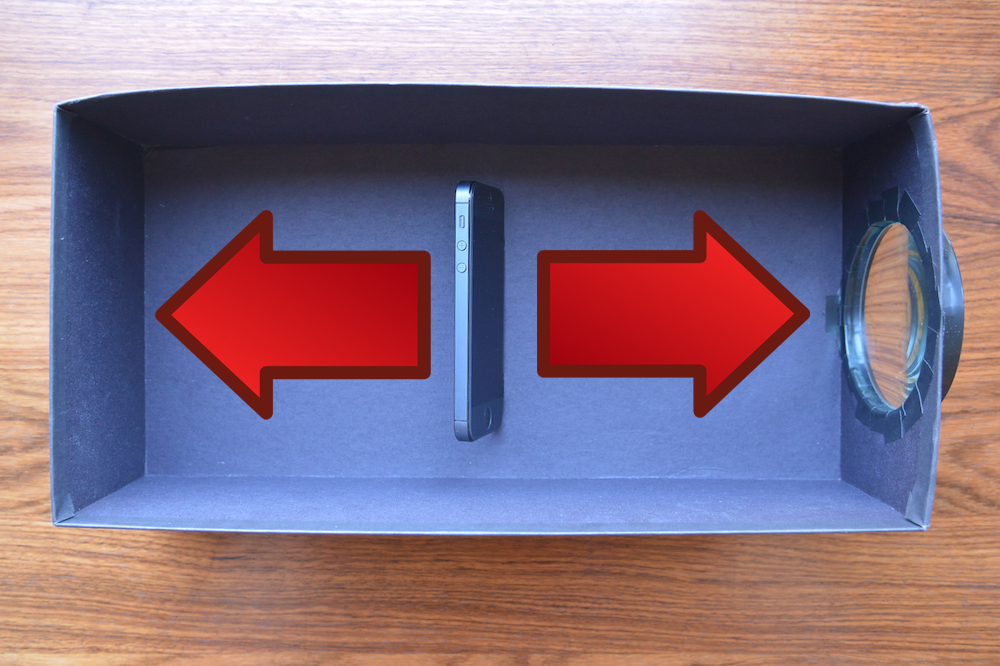 Methods: 
Trace a circle based on the outer edge of the lens on the shorter side of the box. For the best output, paint the inside walls of the shoe box with darker color spray or attach black paper onto it if the color of your box is bright.
Neatly cut the circle image you created to prevent any leak of lighting. Create a small hole on the other shorter side for your smartphone charger cable.
Attach the lens on the porthole with tape and ensure it is secured properly on the box.
Place your phone horizontally and flip your screen. This is done because light through the lens results in an upside down projection.
Download Ultimate Rotation Control if you are an Android user or go to Settings > General > Accessibility> turn on AssistiveTouch> click little orb on screen> go to Device > Rotate Screen if you are an iPhone user.
Find your own focus by moving your phone forward or backward until what you want to project becomes clear.
Set images in your phone gallery into a slide show. Turn off the lights in your room and increase your smartphone brightness. Enjoy the experience.
3. Divider for Drawer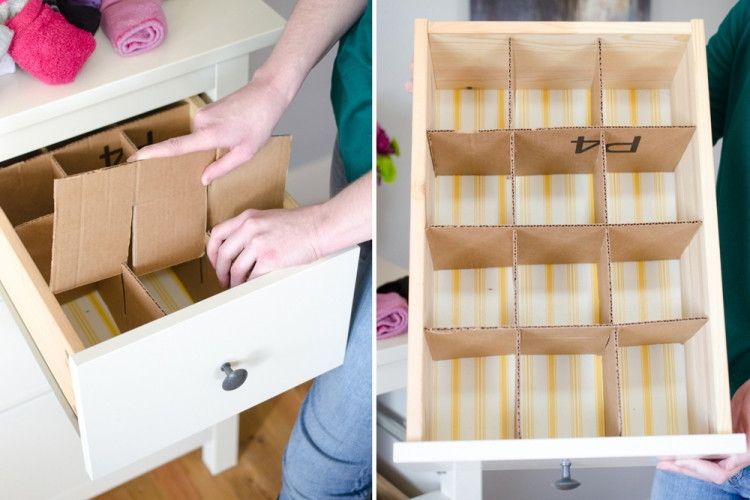 This might be one of the easiest tutorials you encounter throughout this article. A divider for a drawer is very easy to make, especially because it only needs a shoe box and some scissors.
Make your drawer more organized by simply cutting your shoe box with scissors in half by width or length. You can also make it into several rectangular pieces. After arranging the compartments in your drawer, start filling it with your underwears, socks and scarves.
4. Electronic Charging Station 
Keeping everything tidy is always essential, especially organizing the electronic cables that are lying around over the room. Using an electronic charging station can be the solution, as it can also free you from the risk of stumbling on the mess.  Are you interested to create an electronic charging station out of a shoe box? Here's how: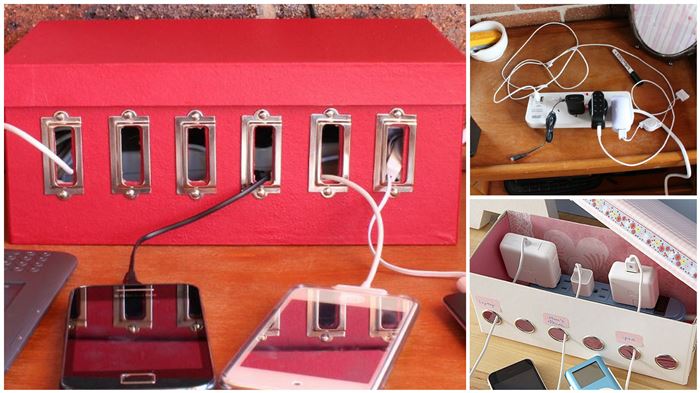 Additional materials:
Brass eyelets
Craft knife
Small brads (in case the eyelets have small hole to be tucked in)
Ruler
Pencil
Methods:
Mark the long rectangle side of the box where you want to place the brass eyelets and small brads. Measure and draw each mark with a ruler according to the shape and the size of the eyelets.
Cut each mark you just made with a craft knife and create a mini holes for the small brads using a needle.
On the square side of the box, cut a hole for the cable of your power board.
Attach the brass eyelets and small brads onto the holes to secure eyelets in its place.
Place your long power board inside the box and plug every cable you want through the attached eyelets. Cover the shoe box with the lid and voila! You can also replace power board with power banks.
5. Marble Maze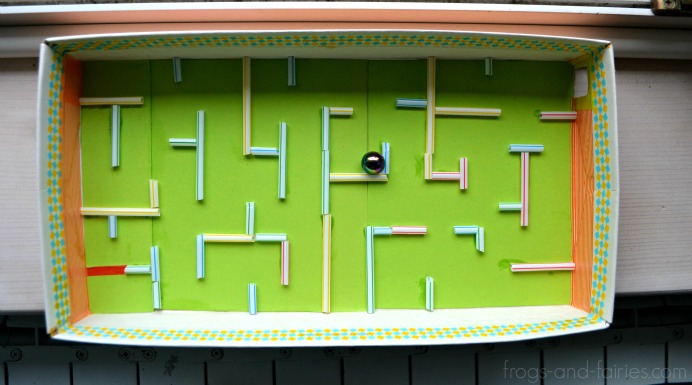 Along with creating dividers for drawers, a shoe box can also be used to make marble maze. Although it's a game that has been around a long time, it's still fun to play! Moreover, you can even create your own maze using a simple shoe box.  You only need a shoe box lid, craft sticks or popsicle sticks or straws, pencil, and glue.
First off, draw your own maze path on the shoe box lid. Then, apply glue to the marked path and attach sticks or straws to it. Wait a few minutes for the glue to dry, place the marble inside the lid and enjoy! This DIY Marble Maze is truly safe for children. You may play it with your little siblings, little cousins, niece or nephew, or your own children.
6. Picnic Box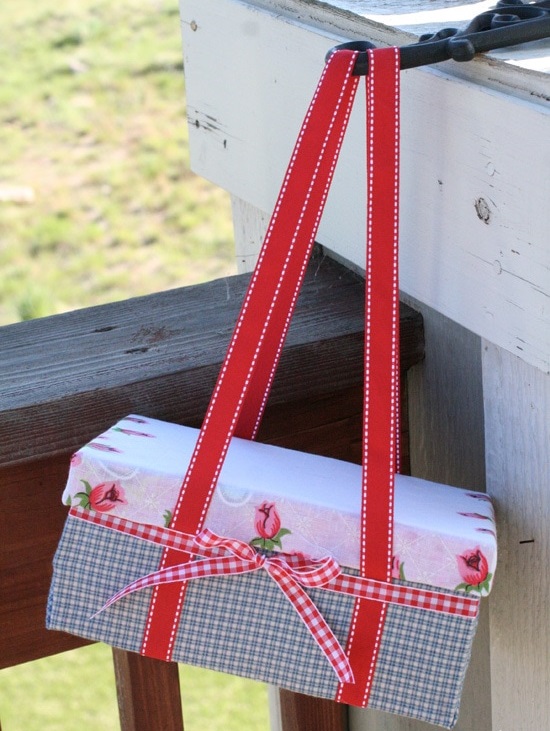 Uncovering what's inside the picnic basket always seems to be the exciting part when we go to a picnic. You can even decorate it according to your creativity. Instead of using a regular basket, we will show you how to transform the shoe box into a picnic basket adorned with ribbons:
Materials:
Shoe box
Fabric
Scissors
Fabric glue
Long ribbon strap
Instructions:
Wrap bottom of the shoe box by fabric from the middle as if you're wrapping a present. Apply fabric glue on each of the edges and fold the corners inside.
Starting from the bottom of the box, attach two ribbons. Pull the ribbons toward the top and adhere it to the opposite side, downward to the bottom. Keep one inch of ribbon spared to make sure the shoe box lid fits correctly.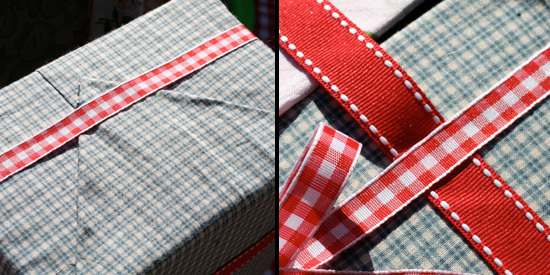 Wrap another third ribbon horizontally all the way around the box, overlapping the previous ribbons. Tie the ribbon in a bow and secure it with glue.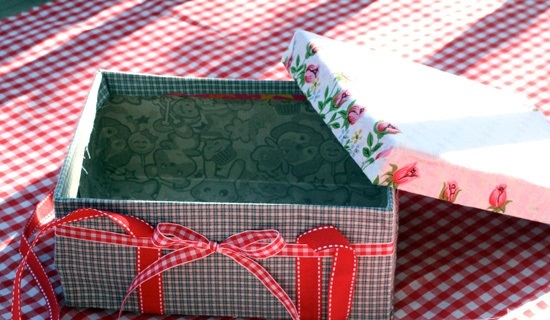 Cover the lid with fabric or patterned handkerchief, flip its edges inside and attach the it with glue. Your DIY fancy basket is ready to accompany your picnic time!
7. Pen and Marker Caddy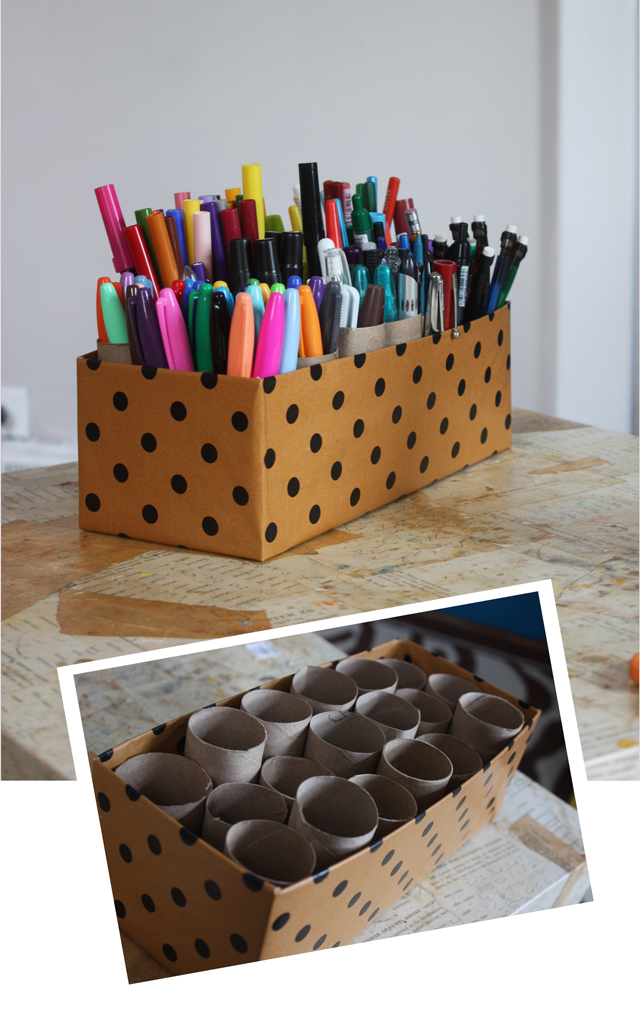 Pens, markers and pencils are supposed to be easy-to-find items but many of us either lose or forget where we put it. Recycling your shoe box into a useful pen caddy can be the best option to this problem. Take several empty toilet paper rolls and cut it to a similar height of shoe box. To make it more beautiful, you can also coat your toilet paper tubes and shoe box with gift wrapping paper at first.
Rather than tossing your spare shoe box away, it will be more useful and eco-friendly if you upcycle it. Not only will these items will make your life easier, but they are also functional and look beautiful.  Which one do you think seems the most interesting to try? Comment down below!
By Dias M. Q.