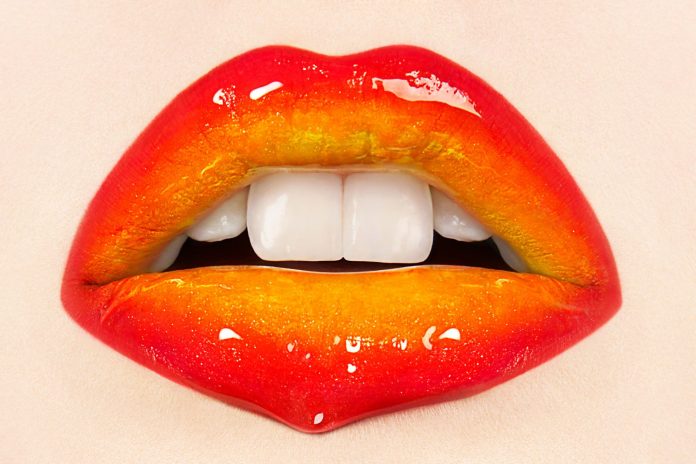 Among all the makeup we try on, lipstick is the first and foremost thing that we all have in our pouches. It's the easiest way to brighten the hue of the skin and brighten your smile. With just a swipe on your lips, you can change one's perception of you and make you feel more 'ready' to face the day.
However, did you know that you can use lipsticks in more than just one way?
Here are different ways to use lipsticks:
Emergency Bindi and Sindoor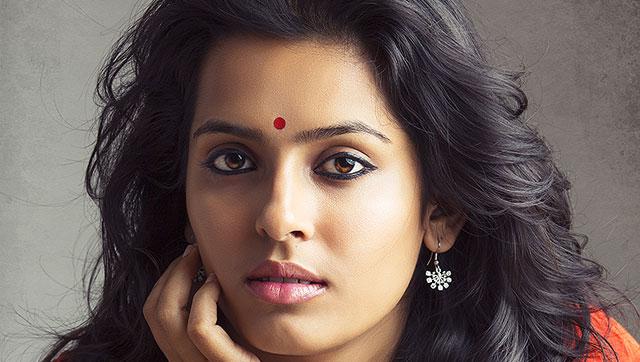 For Indian women who are already wearing their traditional outfit and in need of a bindi to complete your look, red lipstick can be the emergency bindi that you need. This is especially the case as before the sticker bindi, women used to apply vermilion. Instead, you can reach for your bright red lipstick or one that matches your outfit and paint it on your forehead with a brush and voila! You are ready for the occasion. On the other hand, married women can apply red liquid lipstick as sindoor.
Colored Liner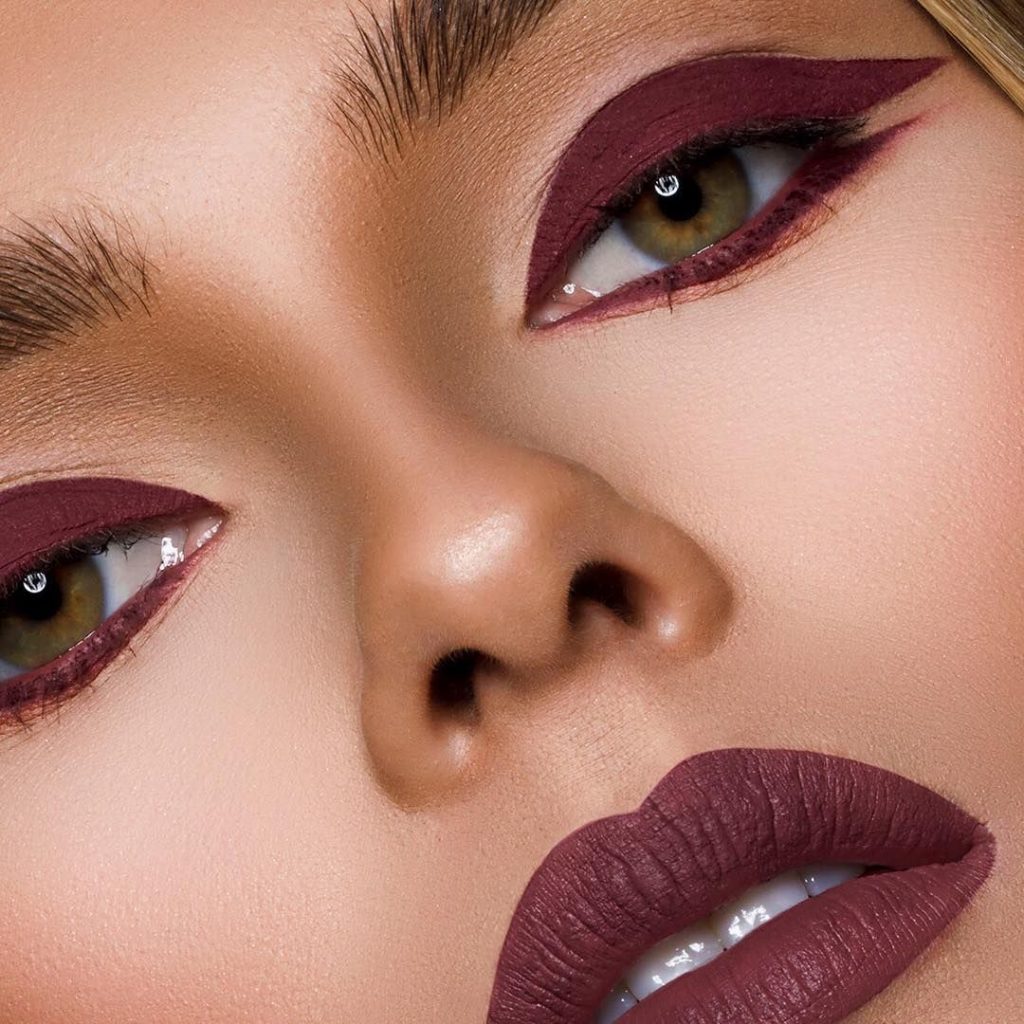 Are you a fan of bold, dramatic winged eyeliner? Surprisingly, lipsticks can be used as winged eyeliners. What makes it more fun is that you can choose between the variety of colors of lipsticks for your winged liners, rather than the traditional easy-to-find black or brown. Note that the ideal lipsticks for this look are the liquid-to-matte consistencies, as it dries down matte and are transfer-proof. However, it's also important to do a patch test in case of irritation.
Contour Cream/Contour Stick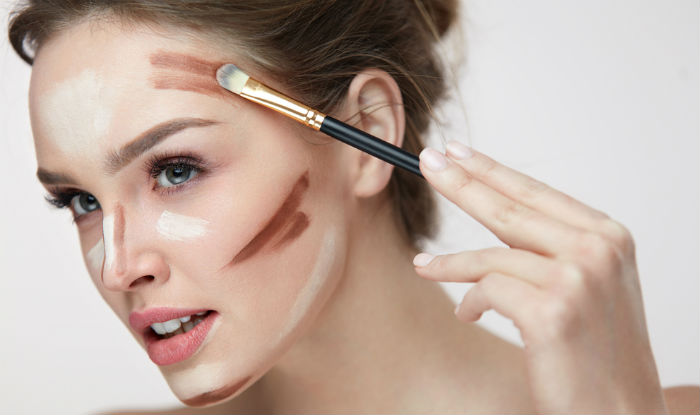 For cream contour fans, lipstick is an ideal choice for a substitute. It's creamy, it blends well and can therefore be used to bronze or contour your facial features. Choose a brown lipstick that is a couple of shades darker than your natural skin tone for a natural look and get the color that is even deeper for a super bronze-y look. The key is to blend well, or else you will face the public with brown stripes on your face.
A contouring hack you can do is to make a number '3' figure on your face, starting from the sides of your forehead, down the sides of your face, under the cheekbones then down the side of the bottom half of her face to her chin. Repeat on the other side of your face, then blend everything using a stiff brush.
Cream Highlighter/Highlighter Stick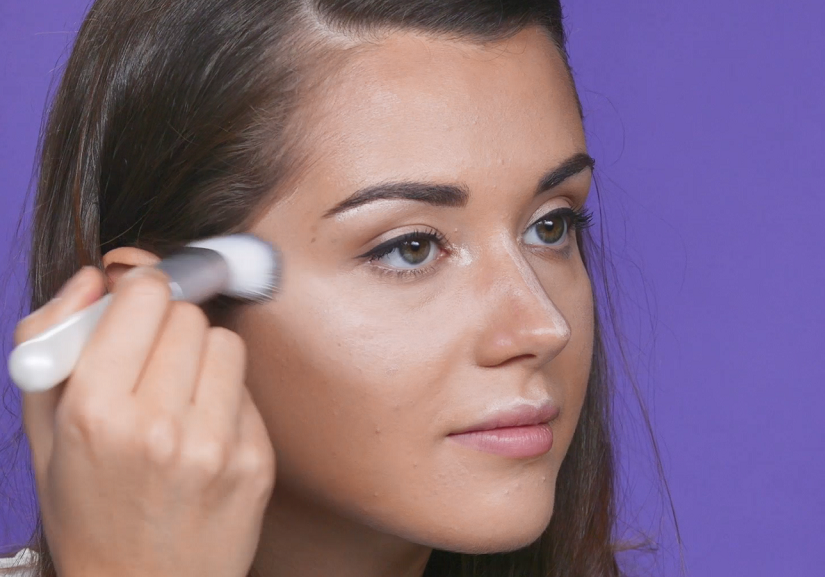 Frosted may not be on trend, but that does not mean it cannot be used anymore. These lipsticks can work like a highlight stick. All you will need to do is swipe it on the highest points of your face-your cheekbones, the bridge of your nose, the cupid's bow, under the eyebrow arch and on the tip of your chin. Blend with your fingers or brush and you will be set to go with a glow.
Color Correcting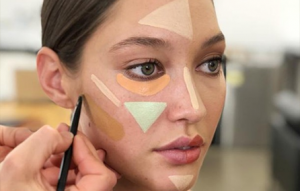 This is the lucky occasion for those who have unused multi-color lipsticks. The color that will be useful for color correcting your skin is green, red or orange. Use the color green to cover up your reddened skin because of acne; use red or orange lipstick to counter the blue and green veins in that appear under your eyes.
Apply a very light amount on your skin, blend, wait for the product to set and apply regular concealer and foundation. Color correcting the skin creates much more difference than relying solely on foundation and concealer to do the trick.
Eyeshadow Base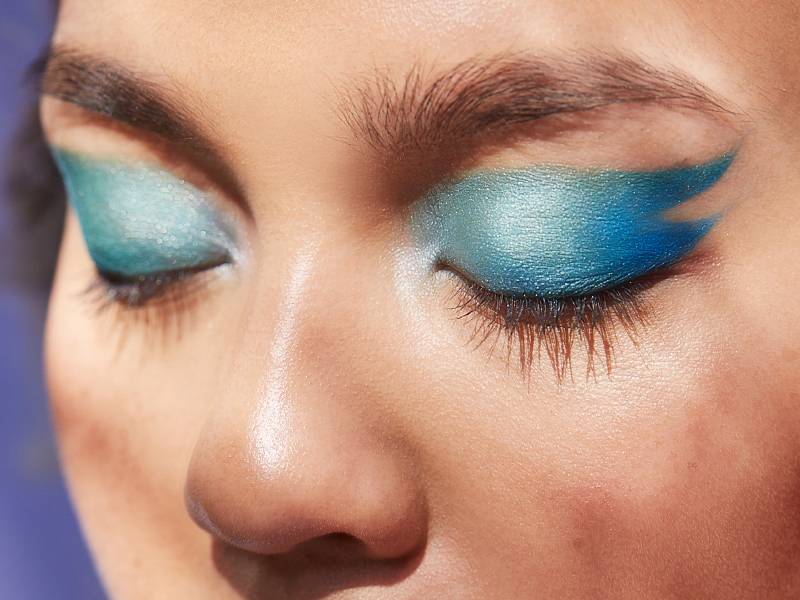 Concealers and eyeshadow primers are not the only products that can make your eyeshadow pop and last longer, but even lipstick can do that as well! Choose a cream lipstick to do the job, as it can intensify the colors you apply on the lid and make it last longer. What you will need to do is swipe the color of the lipstick on the lid (as you would cream shadows) then layer on pressed powder eyeshadows. Make sure you do a patch test before using it on your entire eyes, since it's not designed to be applied on the eyes.
Cream Blush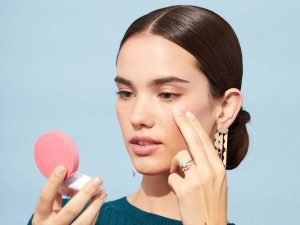 Using lipstick as cream blush is probably the most popular lipstick beauty hack out there, as it has already been mentioned by makeup artists before cream blush came about. Using lipstick as blush will save you money, as your lipstick will have more uses and there are more color choices to play with rather than the typical cream blush. We advise that you use a classic satin or creamy matte finish for that fresh flush of color.
In order to use the lipstick as blush, here are the steps: first, warm the lipstick at the back of the hands or on the mixing palette; second, use your brush or beauty blender and begin applying to the cheeks and build up the intensity of the color. It's preferable to use this technique since applying the lipstick directly to the cheeks can move the base products.
Cream Eyeshadow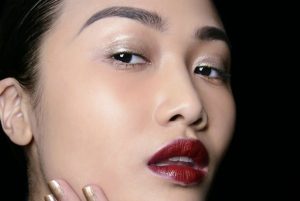 Other than making it as a base shadow, lipsticks can also be made into a stand-alone eyeshadow. It is a quick way to glam up your eyes, from the crease to the bottom lash line. This is a great tip to use when you are looking for dramatic eyeshadow colors but have no eyeshadow palettes on sight. You can do this by applying cream, liquid or metallic lipsticks across your lids or bottom lash line.
Which tip seems the most interesting for you to try? Do you have any other tips? Share your experience with us in the comment section below!