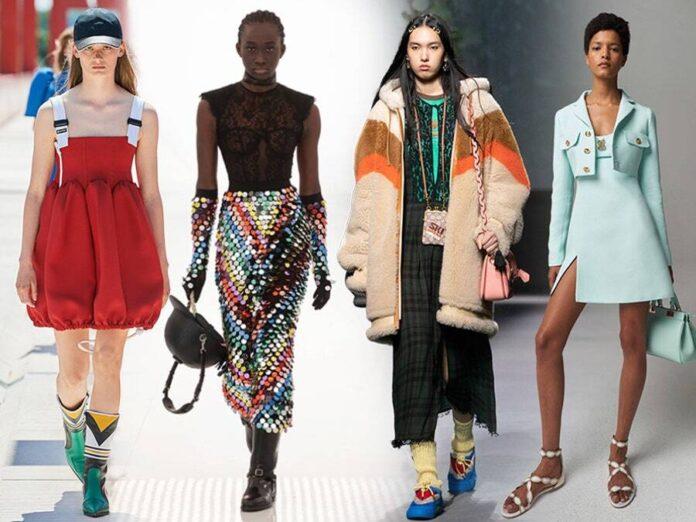 With the year 2021 coming to a close, many are gearing up for the end of the year. Not only new year resolutions, cleaning up closets is also one of the things that many people are doing. Update your style and closet by watching out for new and interesting trends to add to your collection.
Here are the wearable fashion trends of 2022:
Saffron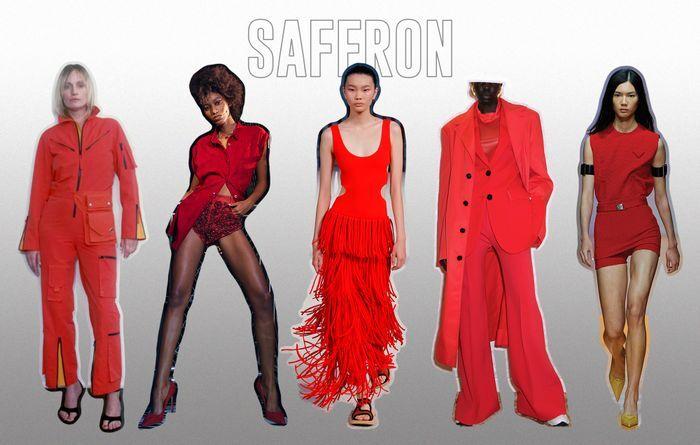 For a fresh spring look, opt for bright colors. Even on the spring runways, one of the most popular colors presented by designers is a bright, bold, and rich shade of red in the name of saffron. As it's a bright color, it can be paired with neutral colors. But for a modern look, designers are donning their models in all-saffron outfits from head-to-toe.
Bold Color Combinations
Spring has inspired designers to include bright, saturated colors into their collection. On the runways, a clash of colors like magenta and forest green, hot pink and cherry red, bright yellow and violet purple were all the rage. Yet dressing like this is risky, as you could leer to looking overdressed. Our tip is to stick to solid hues for a custom color-blocked outfit and keeping your accessories simple so as not to overwhelm the look.
Draping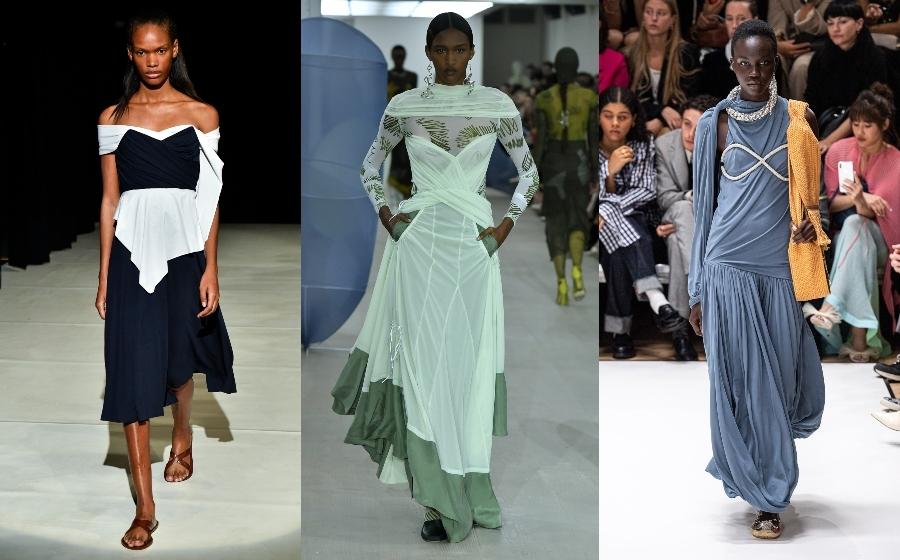 Outfits made of draping materials have also dominated the spring runways for 2022. The collections range from romantic Grecian-inspired silhouettes to the most directional take on body-con silhouettes. Some other silhouettes includes off-kilter draped dresses that feel a bit rebellious and "wet" dresses, which cling to the body and designed so it looks like it was plunged in water.
Fringe
One of the trends from the bygone era that has re-emerged is the fringe. In the past, fringes were synonymous with the Western aesthetic. This year, designers got a lot more creative with the fringe, incorporating long, car wash–esque straps into their collections. Other collections also include multicolored strings that stemmed from maxis and minidresses to suiting made entirely of thick belts that draped onto the floor.
Sporty and Stylish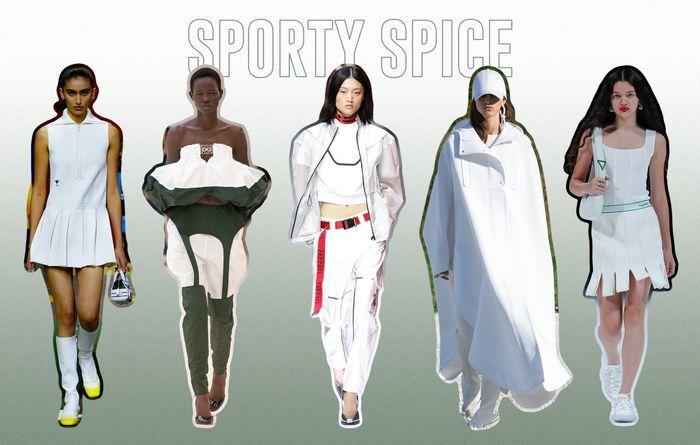 Last year, sporty outfits and athleisure was one of the hottest trends that emerged. Now, it has once again dominated the runways. Sure, many of us had worn its ever-versatile collection of sweatpants and leisurewear, but the sporty fashion in the S/S 22 collections feels more trend-forward. Several collections, for example, were sculptural with ballooning strapless tops and stirrup-inspired pants, while tennis whites got the fashion treatment with luxe fabrics, logo waistbands, and matching bags.
90s Revival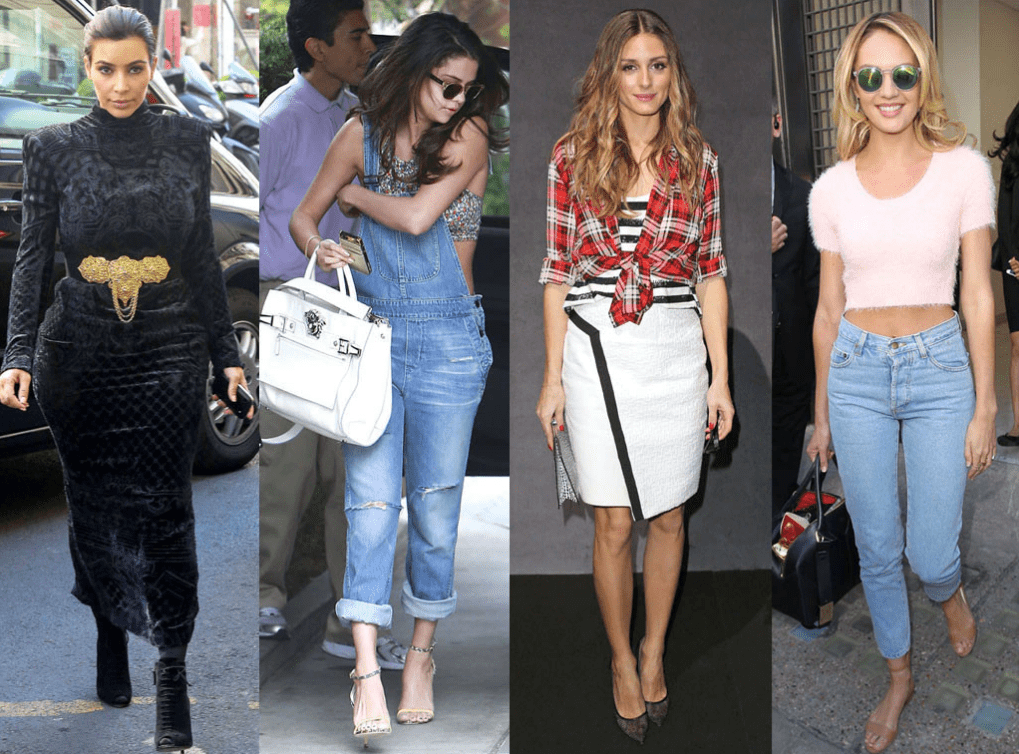 The 90s is an era many people would like to forget. Yet for the past few years, designers have made interesting takes on this era. This year is no different, with fashion houses presenting nostalgic items from the mid-1990s such as belly chains, miniskirt suits, and crimped and teased hair. Other fashion items that returned in style includes midriff-baring tops, low-rise bottoms, butterfly motifs and sparkly panties.
Maxi Dresses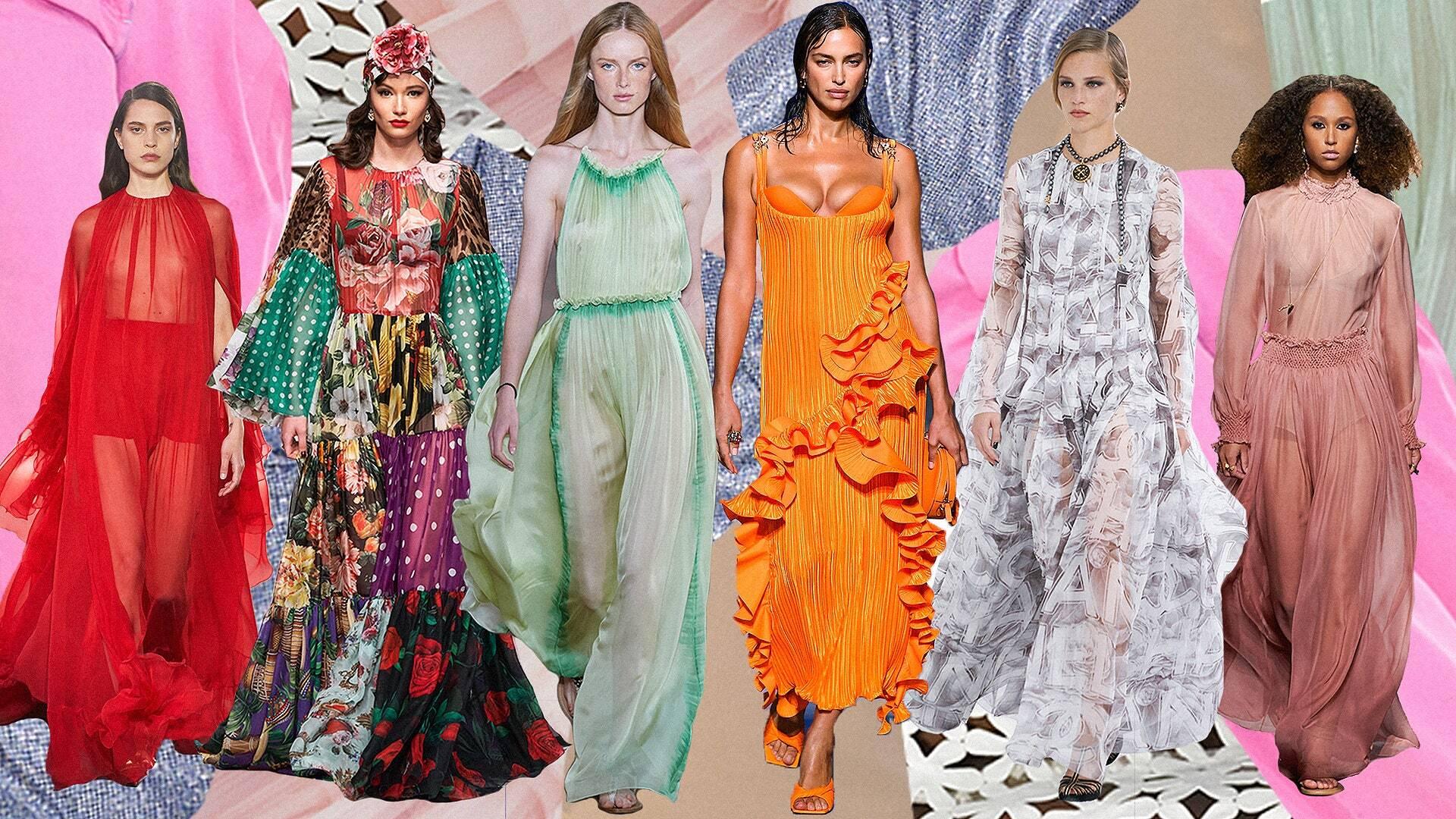 This year, saturated shades and vibrant prints have dominated the Spring 2022 runways. But if these trends are too much for you, then you can try out maxi hemlines. Designers are pairing out column skirts with gauzy tops as well as floor-sweeping dresses for pared-back dressers.
Yellow All Over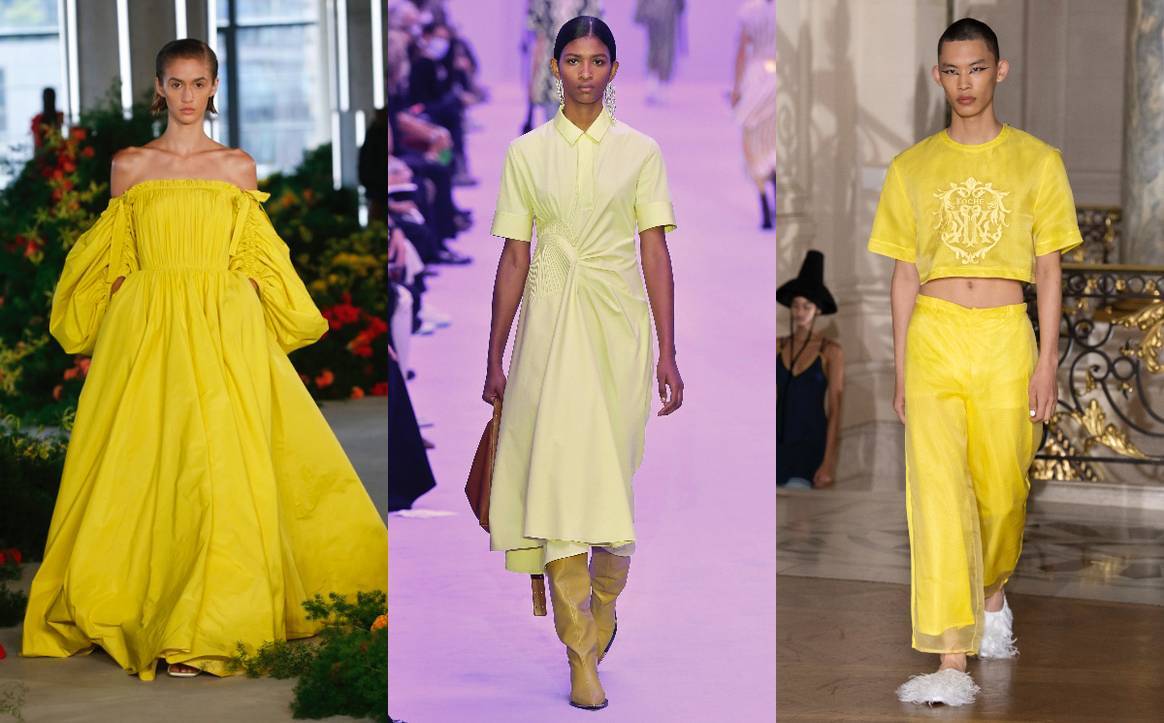 Various shades of yellow from marigold, lemon, buttercup, honey, banana and daffodil are used by designers during Fashion Week. The best thing about this trend is that you can customize it to fit your style, no matter what that style may be. As there are various shades of yellow, we urge you to test out different shades to see what works best with your coloring. In general, warm undertones look best with warmer hues (like honey or butterscotch) while cooler undertones work well with cool shades (like lemon).
What do you think about these trends? Tell us what you think in the comment section below!