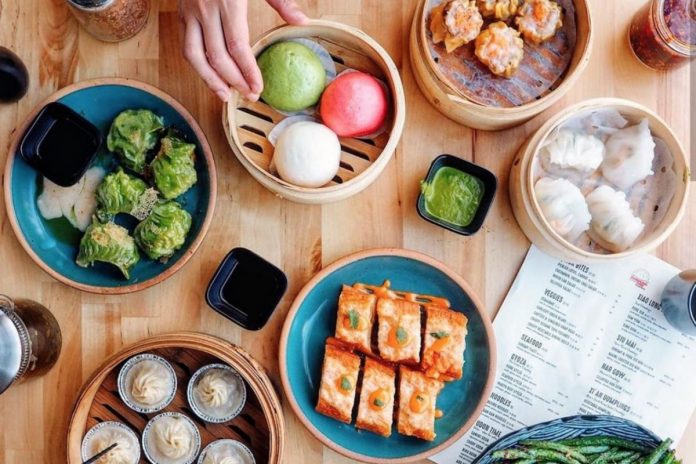 At times when the coronavirus is still at large, you will worry about the food you eat. Decrease your worry by eating at restaurants that deliver food to your door just a phone call away. Moreover, you don't need to worry about eating midnight snacks, as these restaurants are open and deliver for 24 hours for 7 days a week.
Here are the 10 restaurants that deliver food 24/7:
Lucky cat Coffee & Kitchen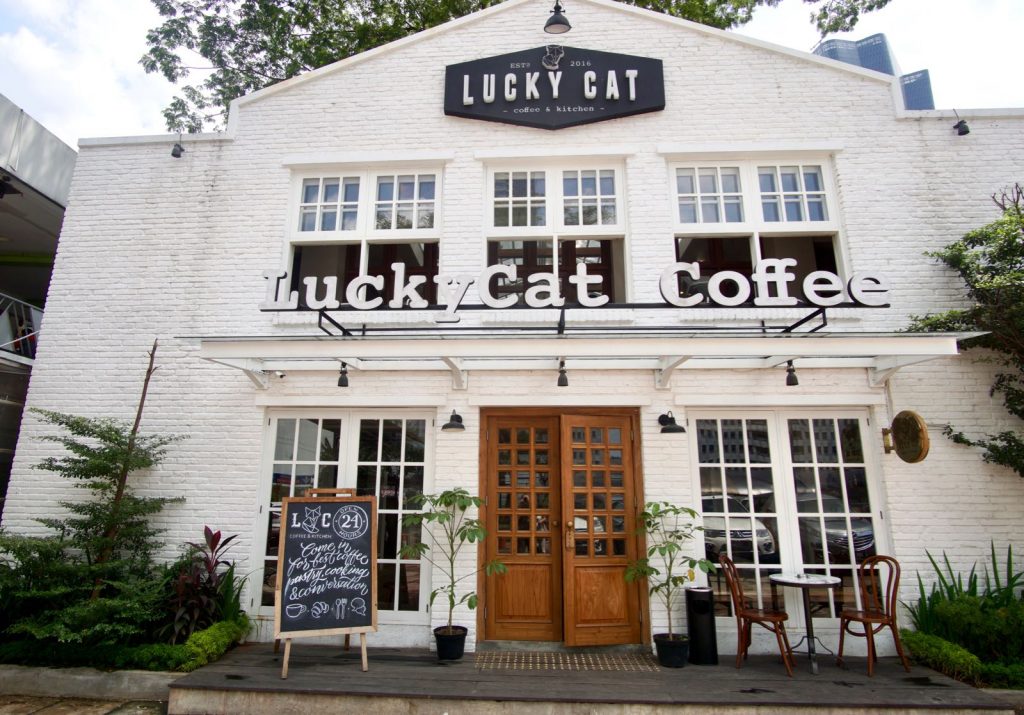 Located at the south of Plaza Festival Kuningan – Lucky Cat Coffee & Kitchen is a 24-hour hipster café that sells both café and restaurant food. We would recommend that you taste their divine coffee as well as their western dishes. You can either try their Pan Seared Salmon with a side of sauteed spinach, cherry tomatoes and baby tomatoes. Otherwise, you can order its seafood pasta. Fancy something lighter to eat? Then you can most certainly order the Fried Calamari or Blueberry Cheesecake.
Address: Plaza Festival, South Parking, Jl. H.R. Rasuna Said, Kuningan, Jakarta
Phone: +62-2152961475
Waha Kitchen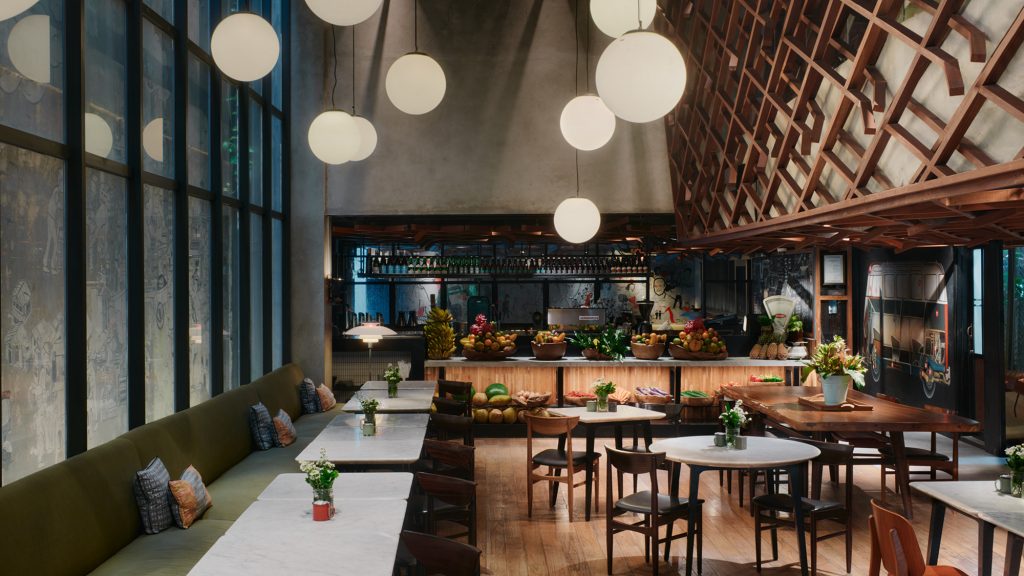 Waha Kitchen serves Pan Asian style or Nyonya cuisine along with various other Southeast Asian dishes. Waha's signature food includes Nyonya Fish cooked with lemongrass and tamarind sauce. Other than that, there is also Roast Duck Laksa. For drinks, their coffee is said to be delicious as a midnight beverage while hanging out with your friends.
Address: Jl. KH. Wahid Hasyim No.127, Jakarta – Indonesia 10240
Phone: +62-2131936868
Email: info@kosendahotel.com
Chin Ma Ya Ramen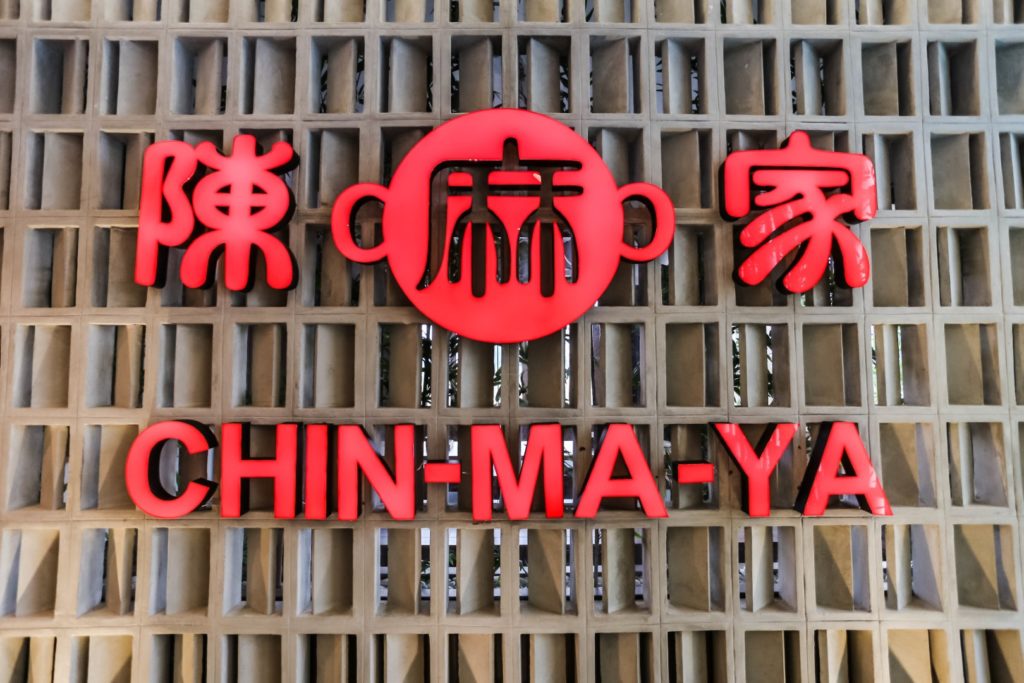 Craving for Ramen in the middle of the night? Then we recommend that you try out Chin Ma Ya's ramen, as they serve imported ramen with almost no alteration to its original taste! A dish they made particularly famous is its cold ramen, the Hiyashi Tan Tan Men. But if eating cold ramen at night is not your taste, there there are over 24 types of ramen to choose from, including basics such as shoyu or miso soup base.
Address: Jl. Boulevard Gading Serpong, Blok B4 No. 40, Serpong Utara, Tangerang
Phone:+62-87881762688
Bubur Kwang Tung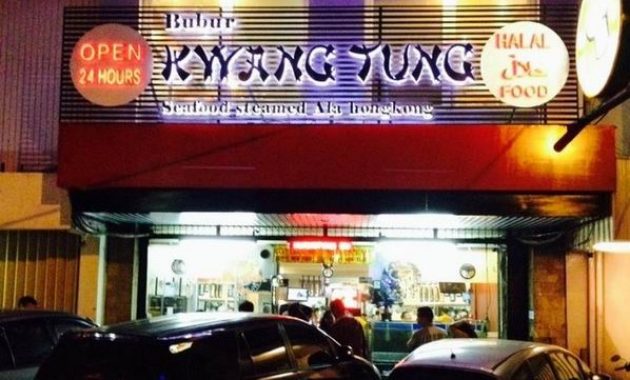 Located in the Pecenongan area and named after the popular Hong Kong food street, Bubur Kwang Tung is famous for their porridge dish with various side dishes, toppings, and amazing taste. You can choose from a variety of porridge that they serve from crab, seafood, chicken, and even vegetarian. These delicious porridge are topped with scallion, ginger, peanuts, chilli sauce, and the deep fried ca kwe (also known as "youtiao" or dough fritters). But if you find yourself bored of porridge and in need of something different, then you can order other Asian food ranging from fried jumbo prawns, Chinese spring rolls and more. The porridge here is said to be so delicious that local celebrities frequent the area, so ordering may take a little while. But we guarantee it is worth it once you try out their food.
Address:
Jl. Pecenongan No. 67I, Pecenongan, Jakarta
Phone: +62-213865688, +62-213458267
Jl. Wolter Monginsidi No. 49, Senopati, Jakarta
Phone: +62-2172796299
Dim Sum Inc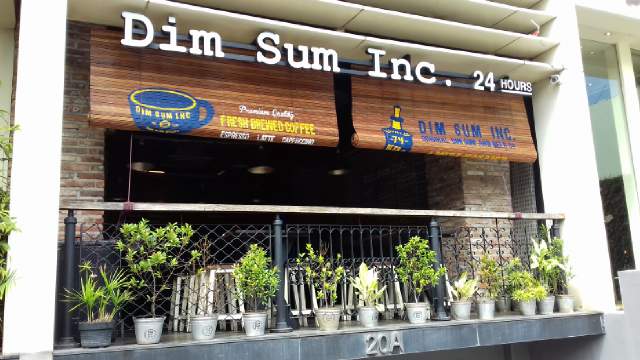 Dim Sum is something that transcends every country, for it is delicious in every way from its origins in China to other versions made around the world like America. In Jakarta, the place to be for delectable Dim Sums is the Dim Sum Inc. We would recommend you to get steamed Siu Mai if you are in for soft dumplings, or else get crispy prawn wontons to satisfy your every crunchy need. Alternatively, you can satisfy your local food cravings with the food they also serve here.
Address:
Jl. Kemang Raya No.20, RT.11/RW.5, Bangka, Kec. Mampang Prpt., Kota Jakarta Selatan, Daerah Khusus Ibukota Jakarta 12730
Phone: +62-217182249
Plaza Festival, Jl. H. R. Rasuna Said No.22, RT.2/RW.5, Karet Kuningan, Setia Budi, Kota Jakarta Selatan, Daerah Khusus Ibukota Jakarta 12920
Phone: +62-215263178
Jl. Genteng Ijo No.4, RT.6/RW.7, Kuningan, Karet Kuningan, Kecamatan Setiabudi, Kota Jakarta Selatan, Daerah Khusus Ibukota Jakarta 12940
Phone: +62-215228978
Aneka Bubur 786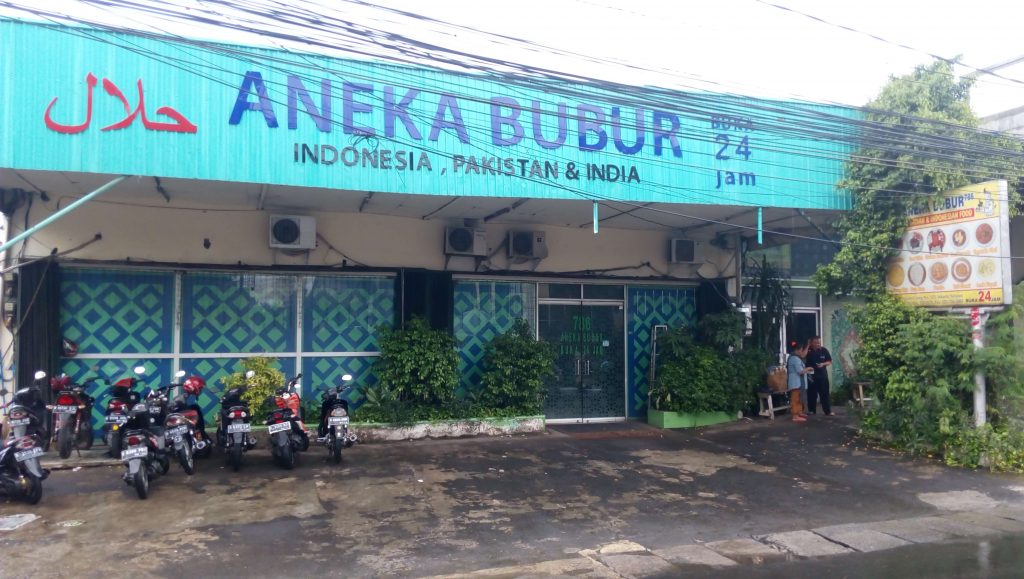 There are tons of South Asian food to be found in Jakarta, but one definitely stands out for opening 24 hours, 7 days a week. Aneka Bubur 786 serves Pakistani and Indian food, including delicious naans and curries. While their Indian dishes are definitely one to go for, their specialty porridge should be a runner up in the food you choose to eat. Their flavorful type of porridge is usually eaten with your choice of beef, chicken, or lamb toppings. Try it out, you will love it!
Address:
Jl. Radio Dalam Ujung No. 123, Pondok Indah, Jakarta
Phone: +62217200175, +62217202224
Jl. Kemang Raya No. 2, Kemang, Jakarta
Phone: +62217197016, +622171790239
Warung Pedes Café Kemang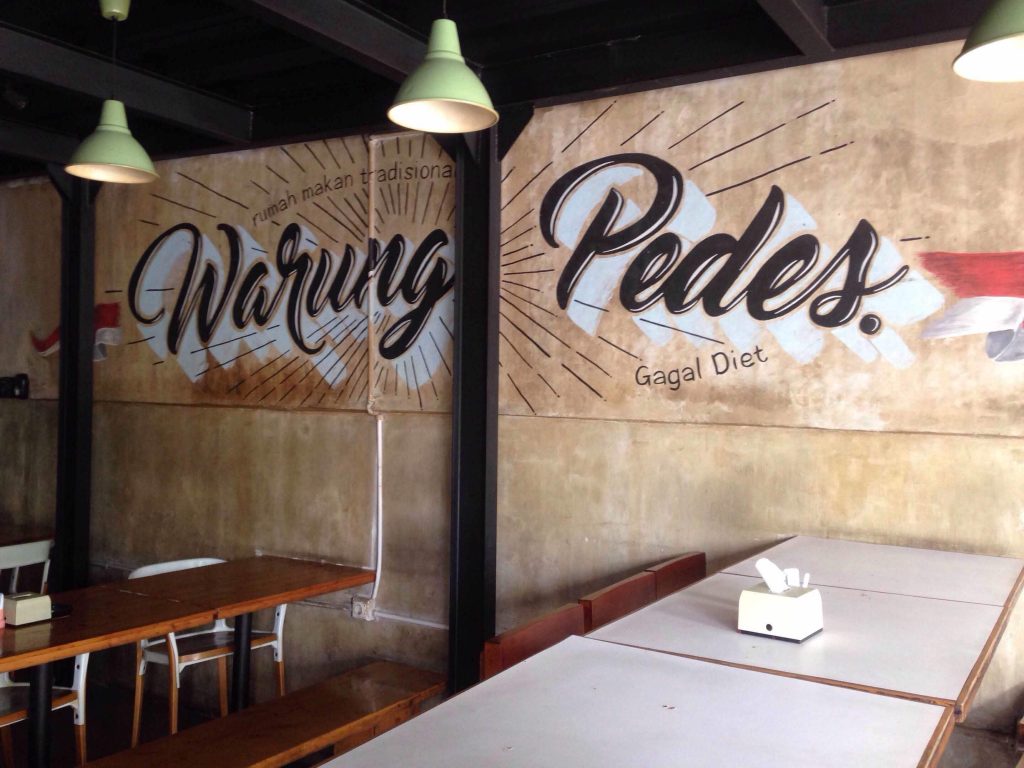 For delicious and spicy Indonesian food, you can try out eating at the Warung Pedes Café Kemang. They serve "Warteg" style traditional Indonesian food in a café. From its name, you can guess that the food you find here will be especially spicy. Some food we recommend include Nasi Pedas, kulit ayam goreng, telur dadar and other traditional food that can remind you of traditional indonesian food served at home. Don't forget to try their sambal matah that is spicy and delicious. Make sure you have prepared a fresh drink to reduce the spiciness that will come forth later on!
Address: Jl. Kemang Raya No. 103E, Kemang, Jakarta
Phone: +62-81387419680, +62-2122717090
Kamseng Restaurant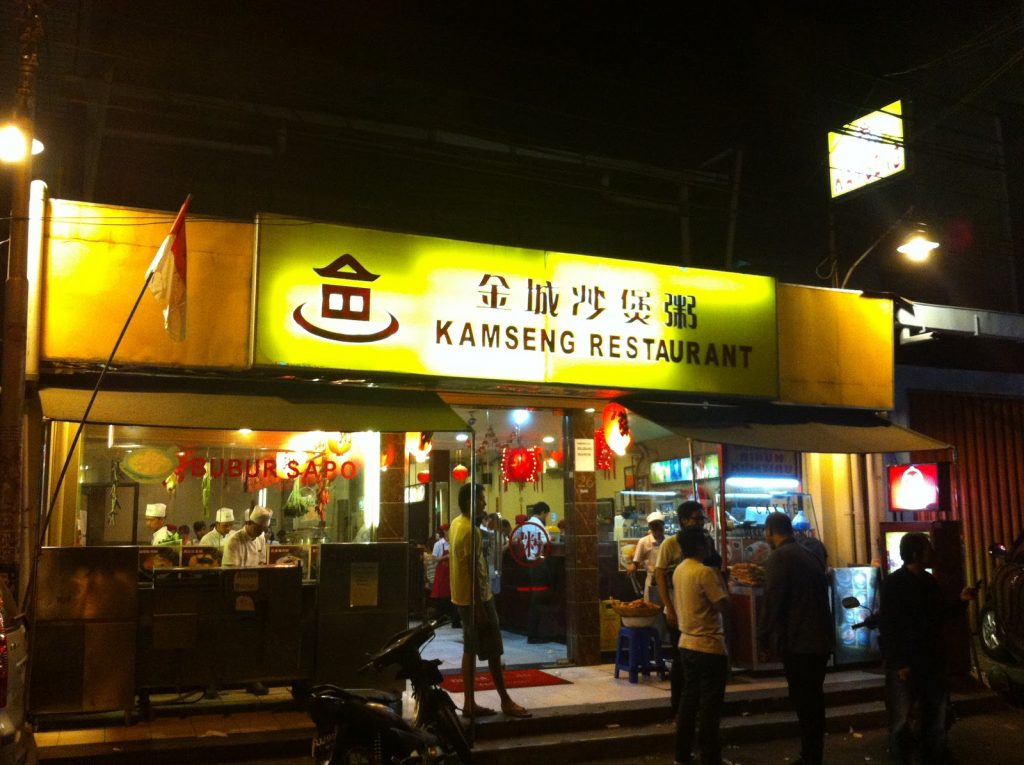 If you are craving Chinese Food, then we would recommend that you take a look at Kamseng Restaurant's menu list. Although the restaurant mostly serves mostly a variety of Chinese dishes, their best selling food that most people seek for is the bubur or congee. Even in its surrounding areas of Mangga Besar, it has gained fame for serving delicious food. However, due to its popularity, you may need to wait patiently when ordering takeaway for yourself.
Address: Jalan Mangga Besar 1 No. 26, Central Jakarta
Phone: +62-216492319
Which restaurant mentioned above do you want to order from? Tell us in the comment section below!