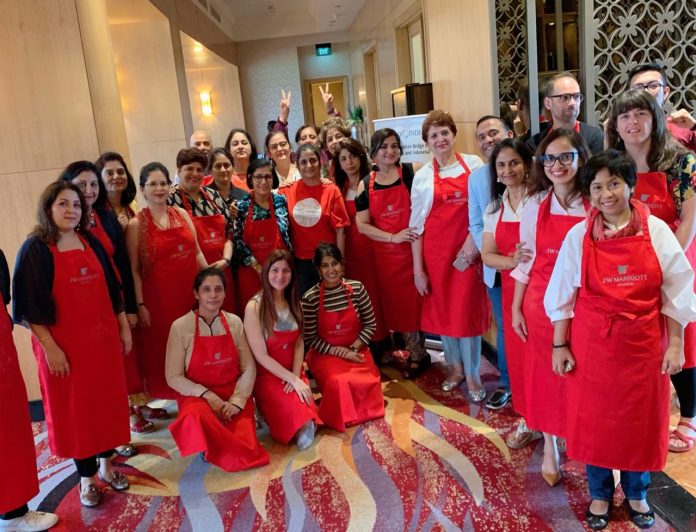 The Momos & Dim Sum Class held at JW Marriott, was a full house. All the participants rolled up their sleeves, wore gloves and learned to make these popular dishes in their bright red aprons.
The class started with an introduction by Satish Kumar, GM of JW Marriott. Ingredients were shared and most importantly where to buy the same in Jakarta.
Shortcuts were also shares as to where the momos and dimsum pastry could be bought and how it can be stored.
Fillings were ready on the individual cooking stations and soon the participants learned the delicate art of folding the momos and dimsum skin into the beautiful, iconic shapes stuffed with the filling of choice.
The resulting treats were steamed and ready to eat. Some were tasted there and then, while some were carefully packed to share with families at home.
Some photos of the event as below. Recipes can be seen when you click on the links below: