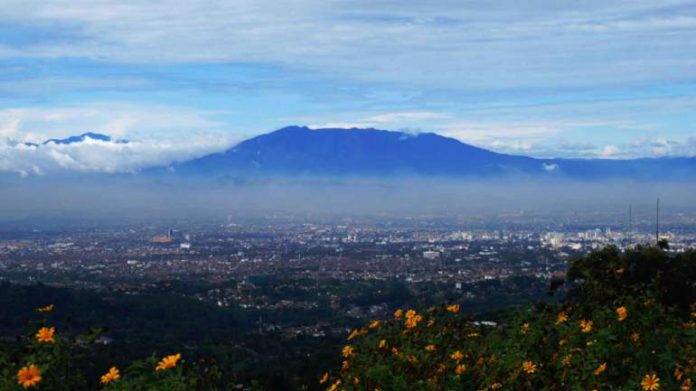 A Day Trip to Tangkuban Perahu from Jakarta can take 10-14 hours but it is well worth it.
Tangkuban Parahu is an active stratovolcano 160 km from Jakarta. It is the only crater in Indonesia that you can drive up to its very rim. It's shape is inspired by its name and a legend.  'Tangkuban' means upside down and 'Perahu' means boat -overturned boat.
Tangkuban Parahu Mountain was formed around 90,000 years ago in the Sunda Caldera. The volcanic activities have resulted in 13 craters. Three of them are popular tourist destinations, namely Kawah Ratu, Upas Crater, and Domas Crater.
The legend of Mount Tangkuban Parahu is associated with the legend of Sangkuriang, who falls in love with his mother, Dayang Sumbi / Rarasati. To thwart her son's intention to marry her, Dayang Sumbi proposed that Sangkuriang make a lake and a boat overnight. When his efforts failed, the angry Sangkuriang kicked the boat so it landed in upside down. This boat later formed Mount Tangkuban Parahu.
It is a 10-14 hour road trip from Jakarta and on the way visit tea plantations, hot springs, local villages, and the main attraction – an active volcano, all in just one day.
Marvel at the natural wonder of the steaming Tangkuban Perahu Volcano, visit a local fruit market, and even have a dip at Ciater Hot Springs before returning to Jakarta.
Best to have an early morning start at 05.00am to Tangkuban Perahu
It can take over 3-4 hours to reach Tangkuban Perahu  by road from Jakarta.
On the way
Stop At: Subang
Visit the local village and rice field to see the real activity of local people and farmers planting, caring and harvesting rice.
Stop At: Pasar Cermat Lembang, Jl. Raya Lembang No.223, Jayagiri, Kec. Lembang, Kabupaten Bandung Barat, Jawa Barat 40391, Indonesia
Visit one of the biggest fruits market in Bandung, taste fresh honey pineapple which is the famous original fruit from this area. You can try other tropical fruits such as mangosteen, rambutan, snake fruit, etc.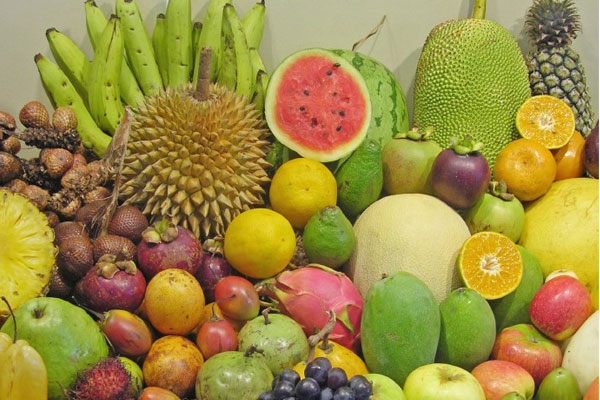 Arrive at: Tangkuban Perahu, Lembang Indonesia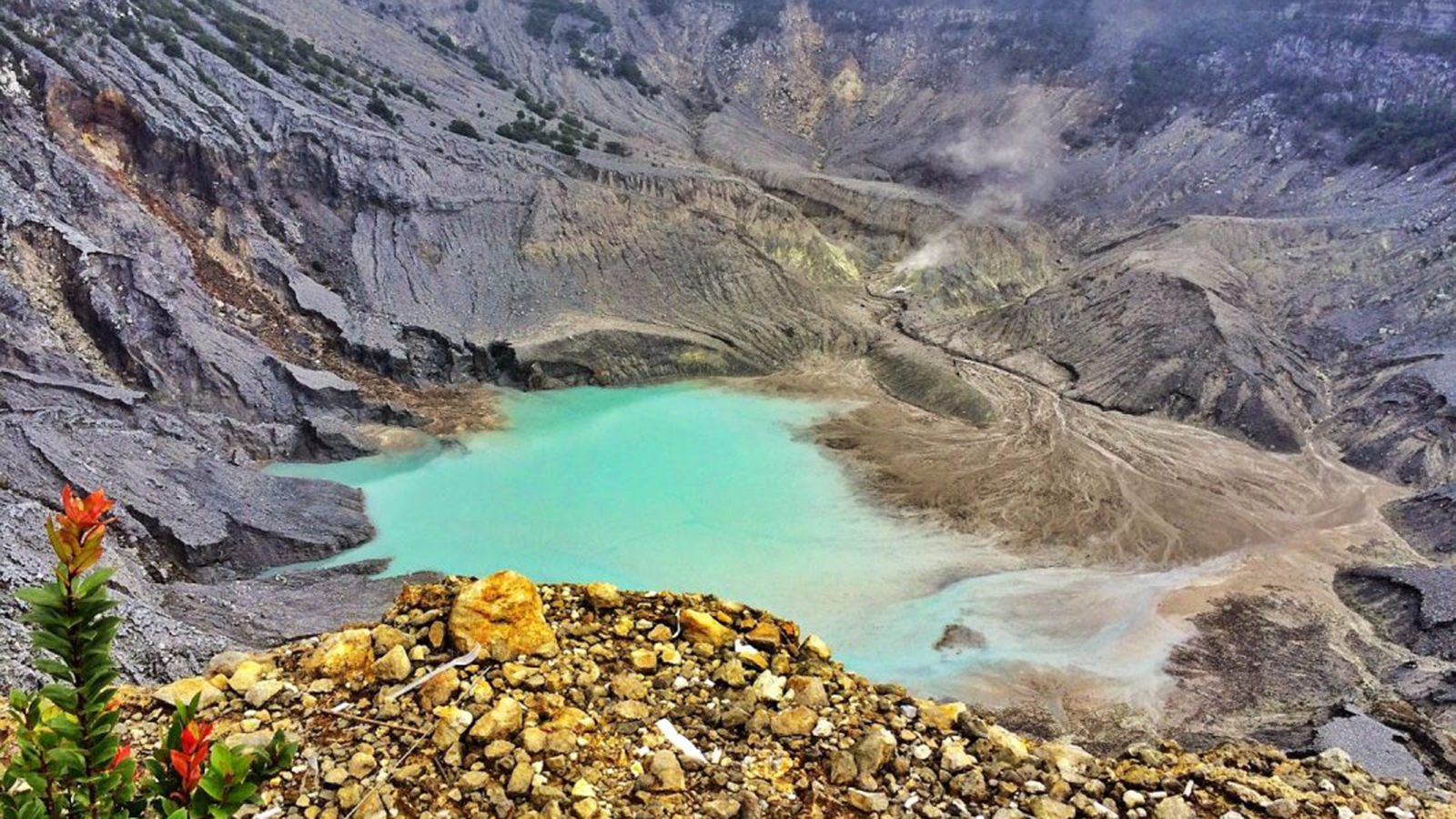 The active volcano is surrounded by tropical rain forests and lush pine trees. You can visit the 3 popular craters of the volcano closely, smell the sulfur, see puffs of smoke
Kawah Upas
Arriving at Tangkuban Perahu, the nearest crater to visit is Kawah Upas. The way to Kawah Upas is a fairly steep and sandy road. Trekking to Kawah Upas takes 45 minutes. At Kawah Upas there are shallow and small craters. Kawah Upas is located about 1 km to the north of Kawah Ratu.
Kawah Ratu
Kawah Ratu is the most popular and the largest crater among the other two craters in Tangkuban Perahu. Here, there are safety fences so that visitors can see the Kawah Ratu clearly. The crater's shape looks like a large bowl with a depth of about 500 meters from the surface of the crater.
Kawah Domas
The location of Kawah Domas is about 1.2 km from Kawah Ratu. Access to Kawah Domas is relatively easy. The view of Kawah Domas is dominated by white mountain rocks. This crater has a hot spring in the form of a small puddle. Soaking the feet or boiling eggs is a popular activity in this crater.
On the way back to Jakarta
Stop At: A Local Restaurant for Lunch
Stop at a local restaurant for lunch to savor local Sundanese food.
Stop at Sari Ater Hot Springs, Ciater
A short fifteen minutes' drive from the foot hills of Mt. Tangkuban Perahu is Sari Ater, a hot springs resort located in a town called Ciater that sits smack in the middle of a huge tea estate. Sari Ater is a beautiful park with warm sulphuric pools where visitors can choose to either swim or dip their feet in. Enjoy the warm sulfur water which is good for healing rheumatism and skin problems.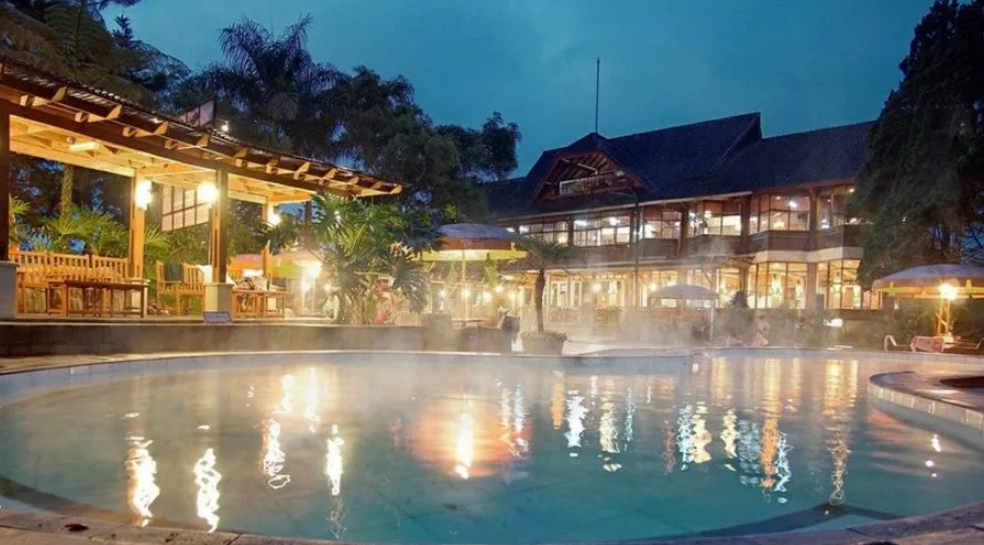 The resort located 1,500 meters above sea level is filled with fresh mountain air which makes it a perfect place to unwind. For those who want to spend a night, you can check into the Sari Ater Hotel.
Head back to Jakarta.
Have you been to Tangkuban Perahu? How was your experience? Do share in the comments below.