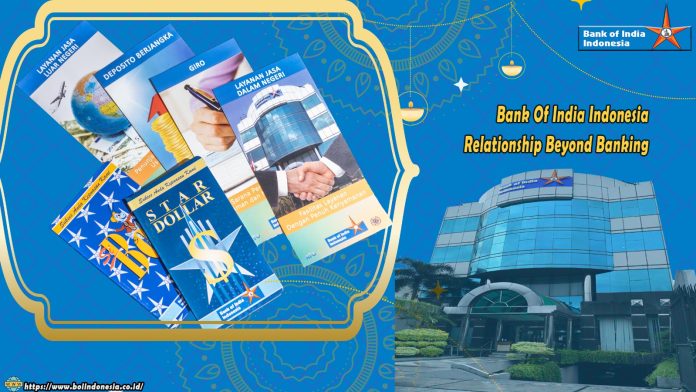 Bank of India Indonesia at a Glance
The existence of PT. Bank of India Indonesia, Tbk formerly known as Bank Pasar Swadesi was established in 1968 in Surabaya. In 1984, the Bank's ownership was taken over by Chugani Family who grown and developed the Bank, and on September 2, 1989, Bank Pasar Swadesi improved their status and formally became Commercial Bank operating under the name of Bank Swadesi. In 1990, Bank Swadesi merge (merger) with PT. Bank Perkreditan Rakyat Panti Daya Ekonomi which was based in Surakarta to enable the Bank to open a branch office in Jakarta.
The process of growing and developing is continuously on going under the new ownership and management and on 11 November 1994 Bank Swadesi obtained upgraded status issued by Bank Indonesia and officially operated as Foreign Exchange Bank. In the efforts to develop business as well as to get closer to the business centers nationwide, in 1995 the Head Office was relocated from Surabaya to Jakarta.
As a strategic step to anticipate the future as development, specifically in the capital, in 2002 Bank Swadesi listed its shares on the Jakarta Stock Exchange. In order to achieve the vision, mission and at the same time strengthening its position in banking industry nationwide, Bank Swadesi deemed it necessary to establish a strategic alliance by inviting sound investors. That effort was implemented by signing of the acquisition deed India based Bank Of India, which is 76% of the total shares of Bank Swadesi on 22 June 2007. Henceforth, Bank of India has officially become the majority shareholder and become controlling shareholder of Bank Swadesi. With this acquisition, in 2011 the Bank Swadesi changed the name to PT. Bank of India Indonesia,Tbk.
With the support of Bank of India, PT. Bank of India Indonesia, Tbk in the future continued to build a sound foundation for achieving the best performance with continued growth through the transfer of knowledge and technology, stafting and raise capital whenever needed. Bank of India, as a bank which has over 117 years existence and Presently Bank has overseas presence in 18 foreign countries spread over 5 continents – with 45 offices including 4 Subsidiaries, 1 Representative Office and 1 Joint Venture, at key banking and financial centres viz., Tokyo, Singapore, Hong Kong, London, Paris, New York and DIFC Dubai, give confidence to PT. Bank of India Indonesia, Tbk to grow and develop as well as for actualize its role in nationwide and global banking.
Until end of August 31st 2023, the Bank's network has operational office consisting of 1 head office, 7 branch office, 8 subbranches, spread across the area of Jakarta, Surabaya, Bandung, Medan, Bali, and Makassar. Guided by the new vision and mission, commitment to provide the best and the implementation of prudencial principles, PT Bank of India Indonesia, Tbk is determined to provide the best services for the community and economic development of Indonesia.
website: www.boiindonesia.co.id