Flying from one city to another sounds like a fun yet challenging task, no wonder many kids dream to be a pilot. Although everybody can become one, a pilot must go through an intensive theoretical and practical training before obtaining a license to fly commercial or military aircraft. Not to mention the cost of flight training that may cost a fortune for some people.
But, if you haven't had a chance to fly a plane professionally, or just want to introduce the aviation world to your children, there is actually a place where you can virtually fly a plane. This could be a fun activity to do on the weekend!
Flight Deck Indonesia (FDI) is a high fidelity aviation simulator for professionals and entertainment purpose. In FDI, the main goal is to provide you with high-fidelity and high-realistic flight simulation, for education and entertainment use.
The visitors of Flight Deck Indonesia come from various background, from active line pilot, student pilot candidates, and basically those who want to experience the feeling of flying a 'real' plane.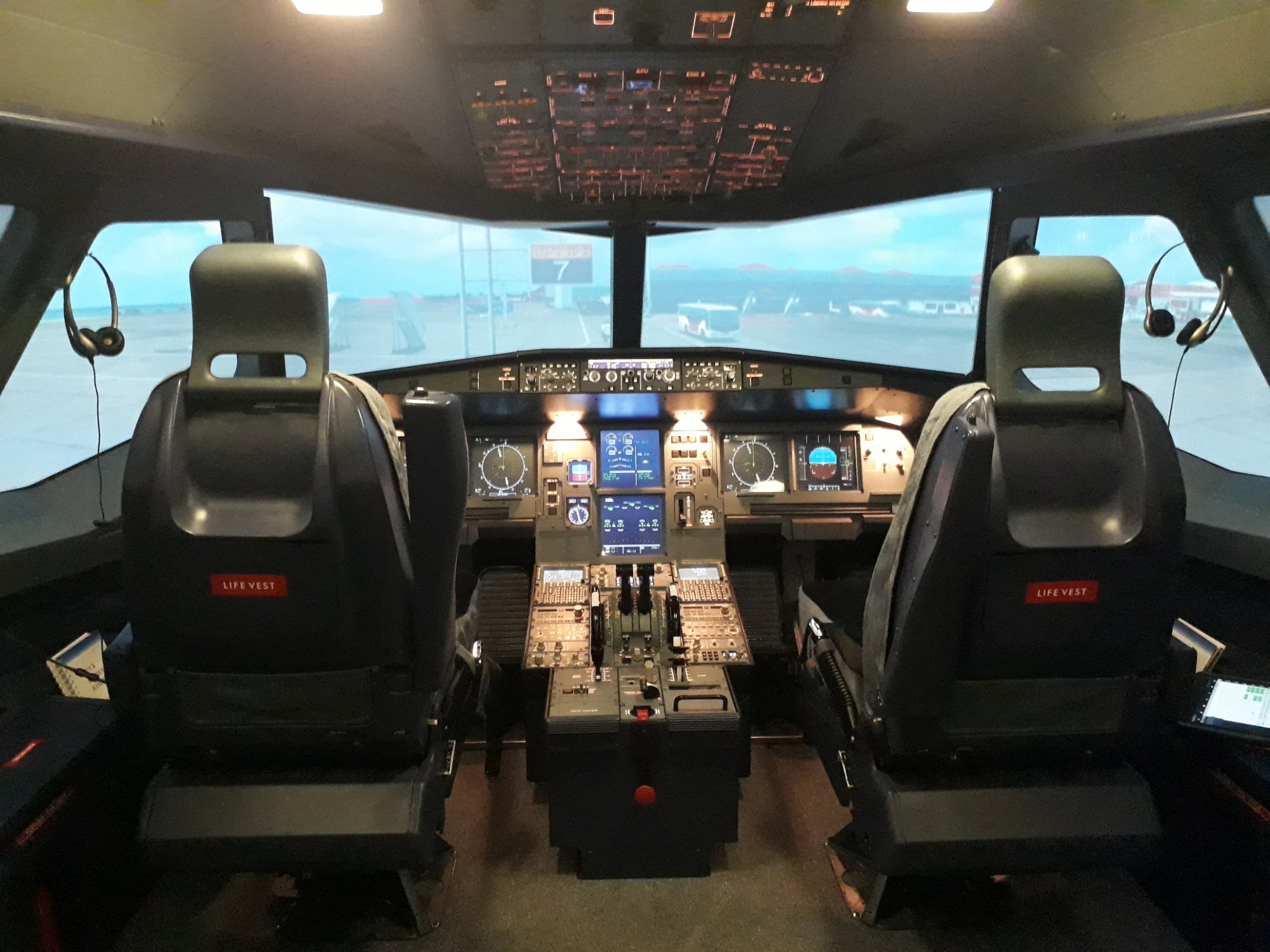 If you don't have any idea about using the flight simulator, don't worry; you'll be guided by an instructor. There are three different types of instructors at Flight Deck Indonesia:
Basic Instructor is a pilot school graduate that received simulator training from FDI. If you want to use flight simulator for entertainment use or preparing for a pilot school, you'll be guided by Basic Instructor.
Advance Instructor is a co-pilot from an airline with an ample of flight hours. The instructor is most suited for professional training.
Expert Instructor is an experienced captain from an airline with high flight hours. The expert instructor is designated for professional training, and for minimum 2 hours booking.
The flight packages available at FDI are as follow:
Boyflight (min. 30 minutes)
With this package you can fly over the city to enjoy the scenery.
Circuit (min. 30 minutes)
This is a package where you can learn aircraft basic handling, take-off, touch and go, full stop landing.
Cockpit Preparation (min. 1 hour)
Learn how to setup cockpit for departure and/or arrival.
Airworks (min. 1 hour)
You can learn aircraft basic and advanced handling such as climb, descend, steep turn, and stall recovery.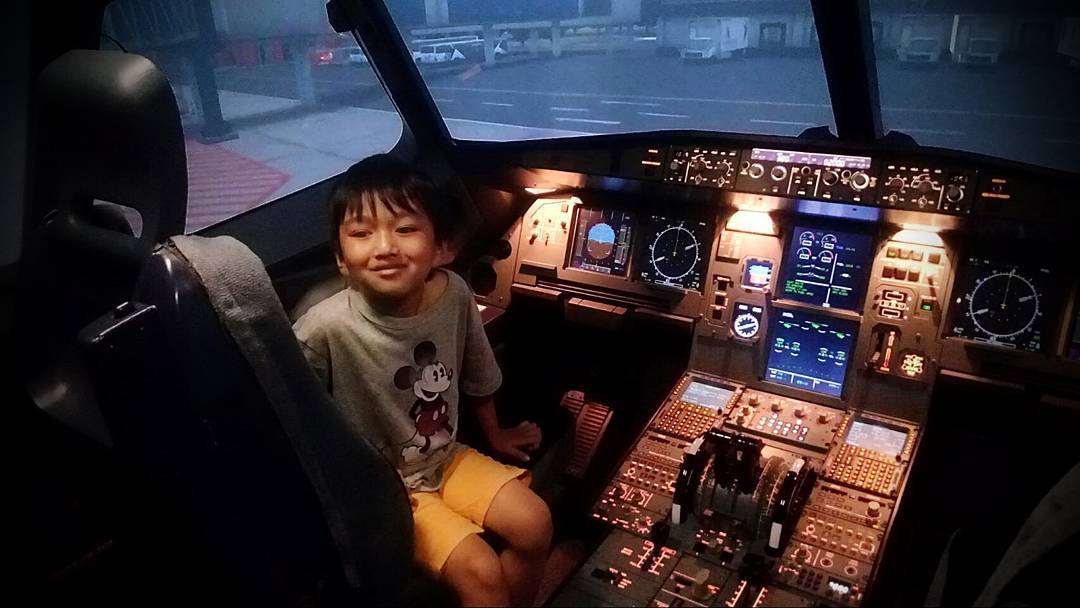 Other than flight packages, you can also try computer simulator of various types of planes. With computer simulator you can learn basic cockpit preparation, circuit pattern, and regular flight to various domestic routes that you can choose.
There are also other packages for group visit to learn about circuit pattern, trying simulator A320, and computer simulator. Pre-airline training and pre-flying school training are also available for aspiring pilots.
Flight Deck Indonesia
Ruko Elang Laut Boulevard Blok B No 5, Pantai Indah Kapuk, North Jakarta
Phone 021-29033081 / 08121000645
Price range/person: Rp950.000 – 3.250.000
Operating hours: Monday – Sunday, 11.00 – 20.00 WIB