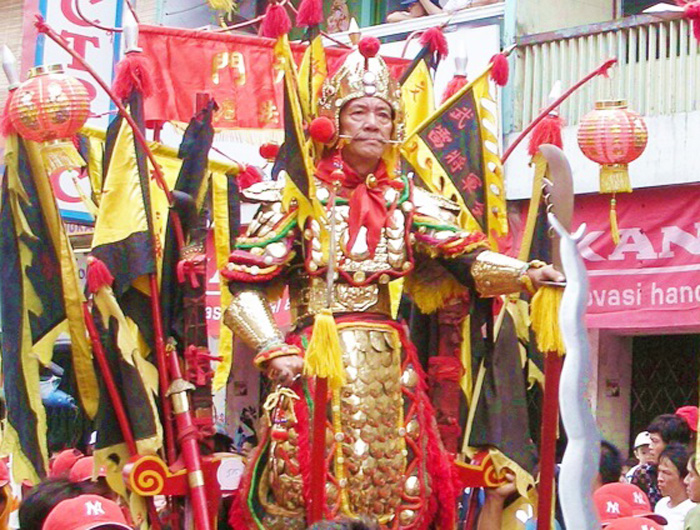 Chinese New Year is a festive occasion that celebrates the beginning of the new year on the traditional Chinese calendar. For this reason, the beginning of the year is particularly celebrated with vigor to welcome the start of a wonderful year. It is not only celebrated as such in Indonesia where there are a lot of Chinese nationalities, but all over the world with the same intensity.
Here are the most festive Chinese New Year's celebration all over the world:
Singkawang, Indonesia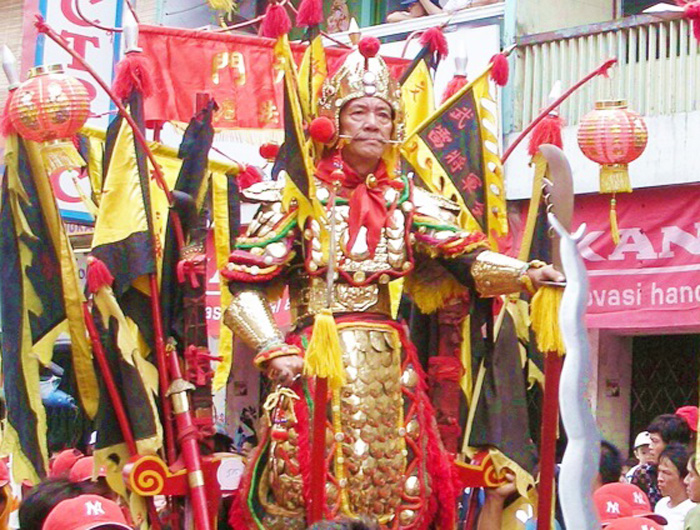 Singkawang has always been the center of attention for both domestic and international tourists. Chinese New Year celebrations are held for 15 days in this city which is dominated by Chinese ethnicity. What makes it festive is the highlight of the 15th Day celebration called Cap Go Meh. The inhabitants of the city, known as "Indonesian Hong Kong", are dominated by ethnic Chinese descent who used to be immigrants, but there are almost no social divisions with the natives. They will be able to pray, eat while enjoying the festivities such as Barongsai and Tatung.
Singapore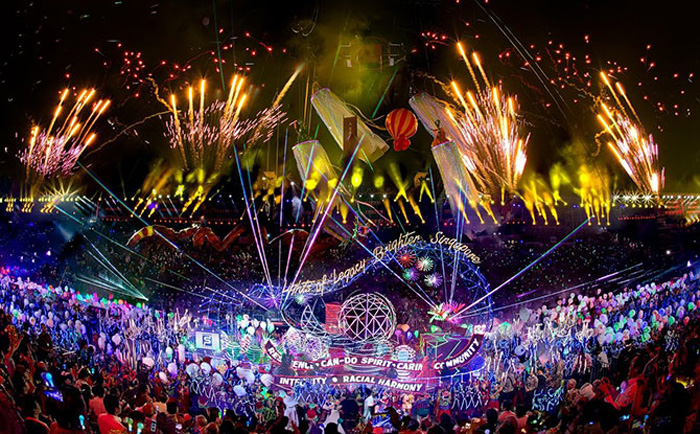 Singapore doesn't only have one, but there are two big festivals being held to welcome the Chinese New Year! The two festivals are River Hongbao and Chingay Parade. River Hongbao is a festival like a night market held at NS Square in Marina Bay, where you can enjoy various cultural events and Chinese New Year specialties. Meanwhile the Chingay Parade is a giant parade event where you can watch various performers with different themes. You can also enjoy a variety of light decorations that are installed throughout Chinatown in Singapore to celebrate Chinese New Year. Moreover, these light installation has even been alive since early January.
Penang, Malaysia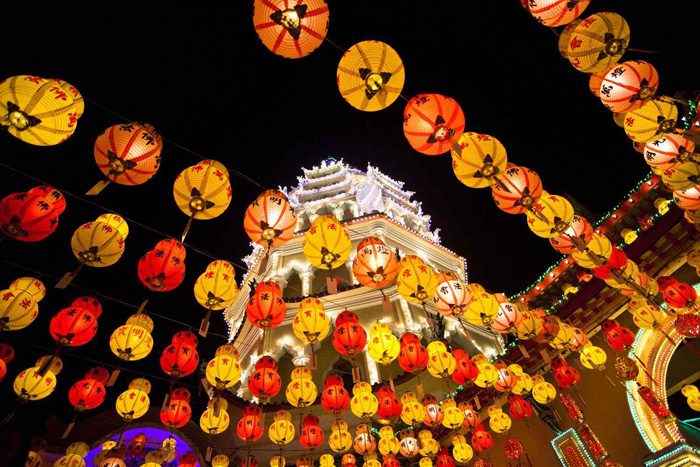 The most comfortable city in Malaysia also has an equally festive Chinese New Year tradition. Long named by UNESCO as a "World Heritage City", Penang has many historical buildings that are still preserved today. If you want to feel the unique Chinese New Year atmosphere in this city, head over to Kong Hock Keong Temple on Jalan Lebuh Chulia  which can be reached by a 3 hour trip from Kuala Lumpur. As the center of Chinese New Year celebrations in the city of Penang, you can find many bazaars and various culinary delights.
Beijing, China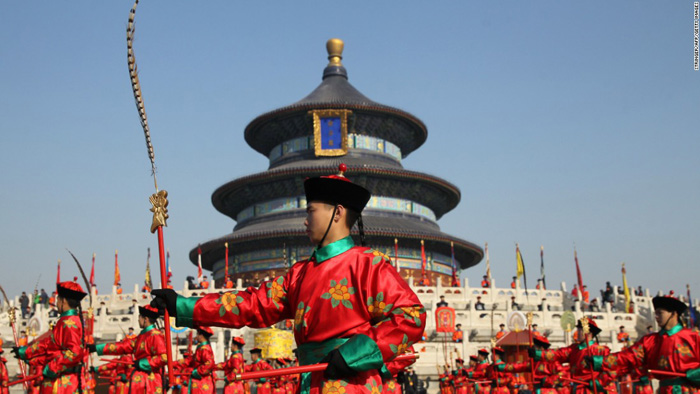 This city, which is located in its home country, has a Chinese New Year celebration that is different from other regions. On the eve of the Chinese New Year, all family members gather to welcome the new year without sleep. For there are numerous events during the New Year's celebration where various performances are held, such as the lion dance, opera performances, to the temple week.
Shanghai, China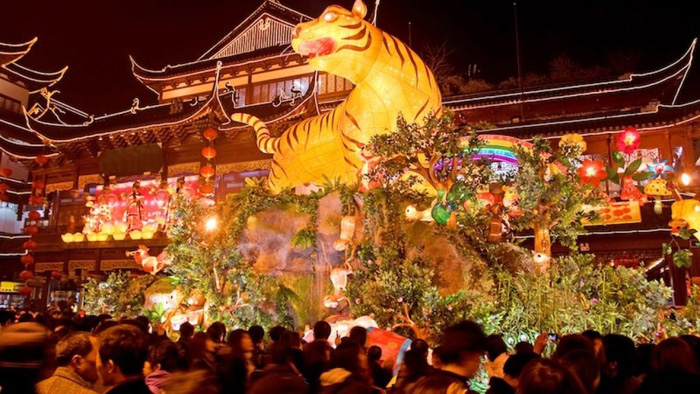 Of course this list is not complete if we do not mention Chinese New Year celebrations in China! Chinese people have their own traditions in celebrating their new year, and are usually very focused on activities with family. Even so, tourists can also enjoy various exciting celebrations when traveling to China during Chinese New Year. One of the best cities to experience the atmosphere of the Chinese New Year for tourists is Shanghai. If you visit Shanghai during the New Year period, you can visit Yu Garden, which hosts a beautiful lantern festival, and of course Shanghai Disneyland which will have different decorations and dishes of food and entertainment during the Chinese New Year celebrations.
London, England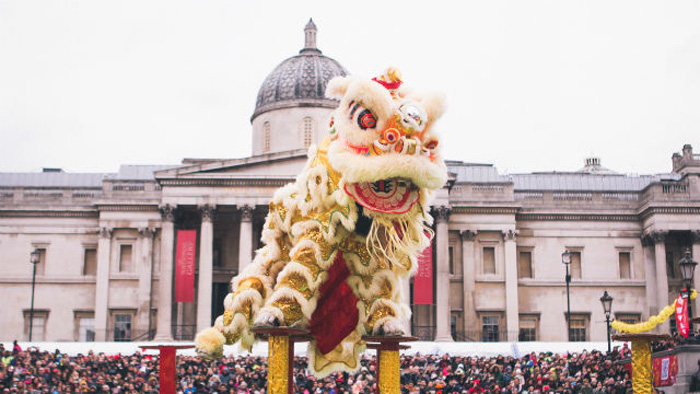 Thousands of ethnic Chinese in the UK will go to the West End to just say Gong Xi Fat Chai to colleagues or to each other. This is where decorations such as Chinatown are dominated by red and lion dance performances and fireworks will enliven the Chinese New Year celebrations in London, England.
Hongkong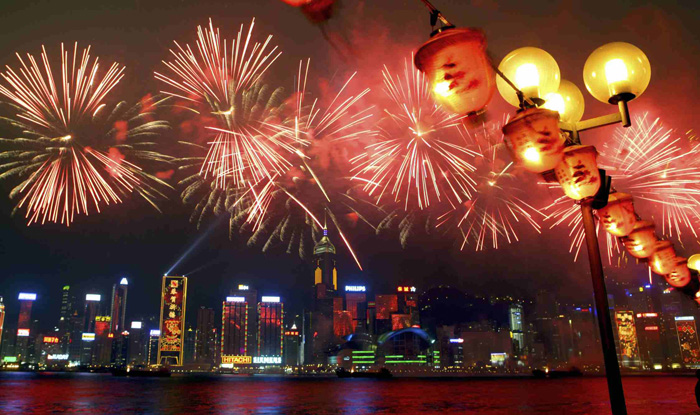 The Chinese New Year in Hong Kong is celebrated for 2 weeks with lots of performances. The Wong Tai Sin Temple will become a crowded temple during this time of year. At night, the fireworks at Victoria Harbor will make the Chinese New Year celebration even more lively with a duration of around 20 minutes.
Bangkok, Thailand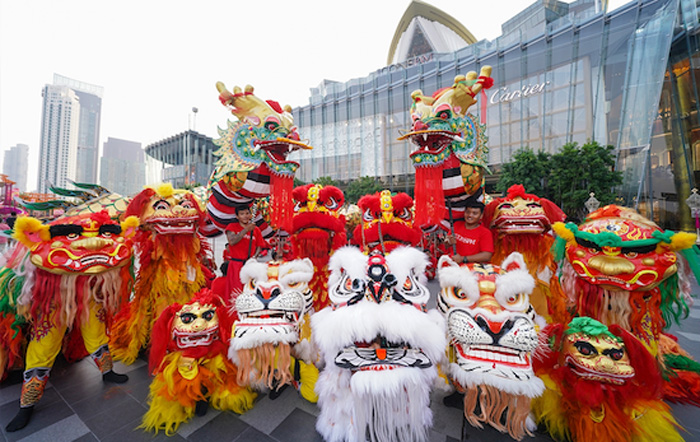 Nearly half of Thailand's population is of Chinese descent. The capital city of Bangkok is the second largest Chinatown complex in the world. During Chinese New Year, a culinary festival is always held. From Barongsai shows, music events, to fireworks displays, Bangkok is the perfect place to visit during Chinese New Year celebrations. In fact, in the Yaowarat Chinatown area, the Thai Government is working with the Chinese Government in holding a lively Chinese New Year which is full of cultural acculturation from the two nations.
Vietnam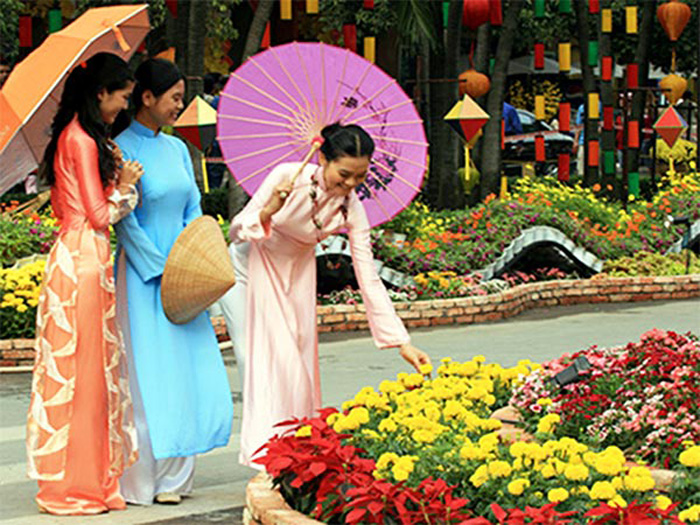 The Chinese New Year in Vietnam is one of the most important celebrations in the country's culture. The traditional Vietnamese calendar follows that of the Chinese calendar, so that Chinese New Year in Vietnam falls at the same time as the Vietnamese New Year or what is called the term "Tet"! If you visit Vietnam near Tet, be prepared to see the busier city centers with red ornaments and yellow hoa mai flowers everywhere.
On the day of Chinese New Year, you will also see many Vietnamese people especially the women wearing their traditional clothes or Áo dài. Even though big cities like Saigon or Hanoi will mostly be empty on Tet because many people will be going back to their hometowns, there are still many interesting activities that you can see there! From floating flower markets (which only open in the Tet period) to festive New Year's fireworks, you'll stay entertained in Saigon or Hanoi during Tet.
Which celebration seems the most interesting to you? Tell us in the comment section below!