Children love being active, and for this reason many parents channel their children's enthusiasm into creative yet fun activities. Some enroll their children to music schools; some want their daughters to be a budding ballerinas. Regardless of talents and skills of the children, these creative activities have benefits galore. Creative activities can help children to build their critical thinking skills, physical abilities, stimulating imagination, and many more.
Here are a few recommendations of creative activities that your children can join.
Bricks 4 Kidz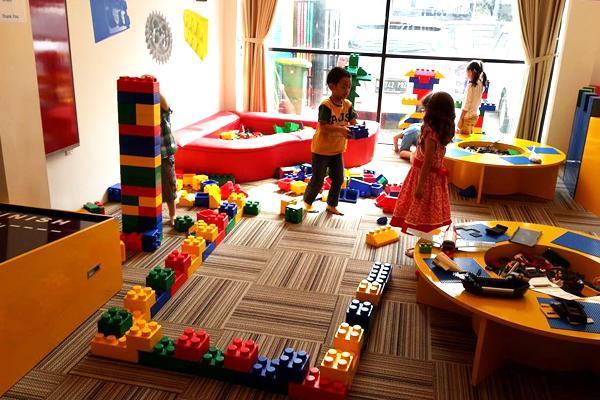 The Bricks 4 Kidz classes provide an extraordinary atmosphere for children, where kids can learn, build, and play with LEGO bricks. Programs are built around the model plans that emphasize S.T.E.M (Science, Technology, Engineering, Maths). Learning and playing in Bricks for Kidz preschool and after school programs will enhance their creativity, logical thinking and focus—which are good for children.
Locations:
Jalan Benda Raya No 5 Kemang, South Jakarta
Phone 021-7802766
Bintaro Entertainment Center (BEC) 1st floor, room 5, Jalan Rasuna Said Kav B7/05-08 Sector 7 Bintaro Jaya, South Tangerang
Phone 021-29519607
Rukan Sentra Niaga Puri Indah Block T4 No 17, Kembangan, West Jakarta
Phone 021-58301023
LaLaLand Kids Yoga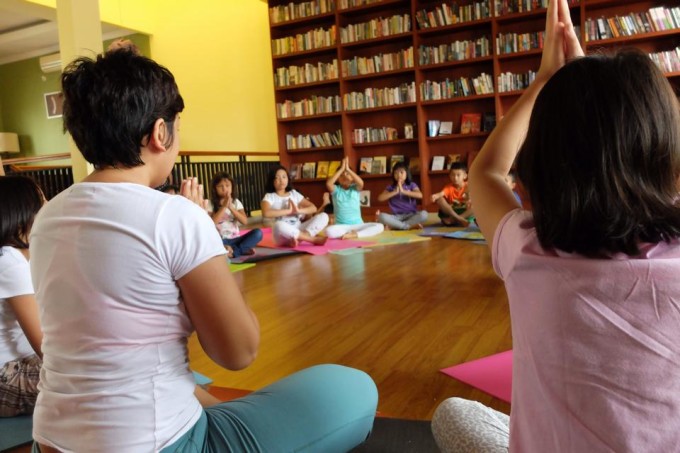 This place provides classes for kids to learn yoga in a fun way, while also improving their focus and flexibility. In addition to a regular yoga classes for 4-9-years old, LaLaLand also offers mother-and-child classes for 2-4 years old. With starting prices of Rp100,000 per child, the classes are available for maximum of 16 persons. Classes are conducted in Bahasa Indonesia as well as English.
Address:
Rimba Baca Studio, Jalan RSPP No 21B, Cilandak, South Jakarta
Nujuh Bulan Studio, Ruko Kebayoran Arcade 2 Block B1 No 10, Jalan Boulevard Raya, Bintaro Jaya Sector 7 South Tangerang
Contact 0818182021
https://www.facebook.com/lalalandkidsyoga/
Rockstar Gym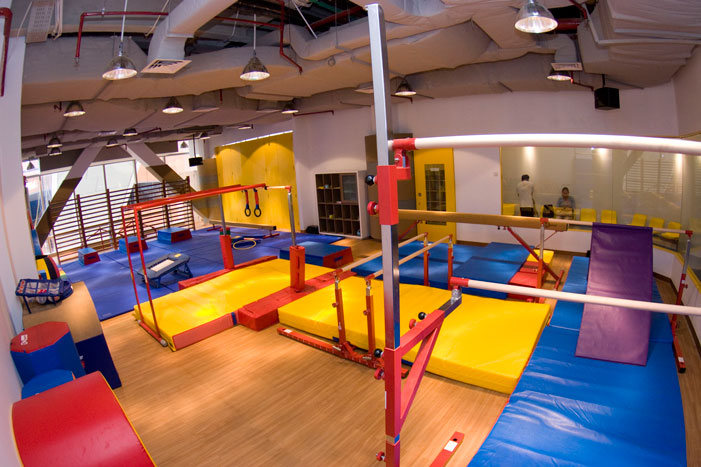 Rockstar Gym is a physical development and education center for kids and teens where they can do lots of fun activities and develop physical skills and emotions in a safe and positive environment. Through self-development and exploration, children aged 6 months to 16 years are able to build their confidence and appreciation for an active and healthy lifestyle.
Address:
Mall of Indonesia, Kelapa Gading Square 2nd floor, Jalan Boulevard Barat Kelapa Gading North Jakarta
Phone 021-29365155
Pluit Village 2nd floor Unit 059C, Jalan Pluit Indah Raya Penjaringan, North Jakarta
Phone 021-6683690
Plaza Indonesia 3rd floor unit #E43, Miniapolis Area, Jalan MH Thamrin Kav 28-30 Jakarta
Phone 021-29923588
Gandaria City 1ST floor unit #103, Jalan Sultan Iskandar Muda Kebayoran Lama, South Jakarta
Phone 021-29008085
Kota Kasablanka 3rd floor Unit #303, Jalan Kasablanka Raya Kav 88 South Jakarta
Phone 021-29612708
Lippo Mall Kemang 3rd floor, #L3-018, Jalan Pangeran Antasari 36 South Jakarta
Phone 021-29056776
Bintaro Xchange 1st floor #423-426, Jalan Lingkar Tol, Pondok Aren Tangerang
Phone 021-29864646
Lippo Mall Puri, LG Level #B01, Jalan Puri Indah block U-1 Puri Indah CBD, West Jakarta
Phone 021-22582777
Young Chefs Academy Indonesia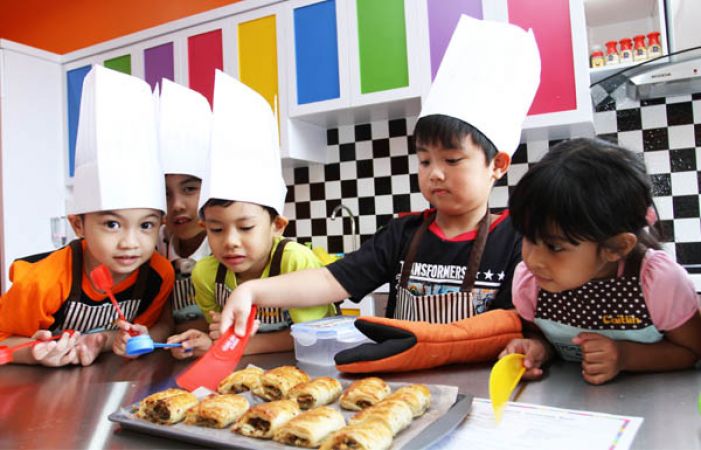 Do your children love to join you in the kitchen? Maybe it's the sign that they have cooking talent. Channel their interests here as this cooking course will help your children to expand about cooking knowledge. Your children will also learn about kitchen safety, food preparation, food presentation, baking techniques, food handling and table manner. The interactive cooking classes also will help your children to develop their social skills.
Address: Gedung Kemang 15, 2nd floor, Jalan Kemang Raya No 15, South Jakarta
Phone 021-71794589
http://youngchefsacademy.com/jakarta?id=284
Hadiprana Art Centre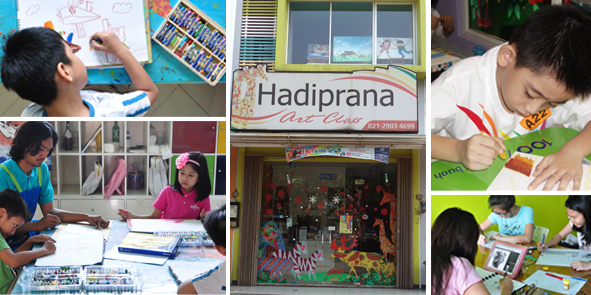 Founded in 1998, this place is suitable for kids who have talent or want to learn more about arts. There are crayon and drawing classes for children as young as 2 years old to 12 years old. There is also painting acrylic/oil class for children 8 to 18 years old. If you also want to explore the artsy sides of you, the Fine Art class for adult would be suitable.
Address: Hadiprana Art Centre, Jalan Kemang Raya No 30 Kemang, South Jakarta
Phone 021-7182765
http://www.hadiprana-artcentre.com/index.php