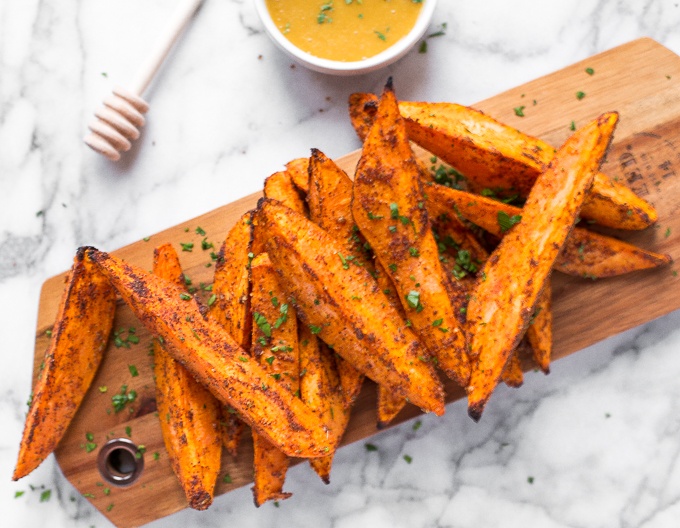 Sweet potato wedge fries are a tasty take on truffle fries. (And way healthier too)
Here's how to make these satisfries 🙂
One small sweet potato = 8 wedge fries
You can use as many as you like!
Pre-heat the oven to 200 degrees centigrade.
Brush a baking pan with some some oil.
Wash and scrub the sweet potatoes.
Cut the sweet potatoes in half.
Repeat twice more so that you are left with around eight long wedges.
You can cut them once more if you want them a little thinner. Sprinkle with sea salt and roast in the oven for 25 minutes. Taste to make sure they are tender; remove from oven, and let cool. Then drizzle some organic truffle oil on each wedge.
More Flavors:
replace truffle oil with red chilli powder and cumin
add chaat masala