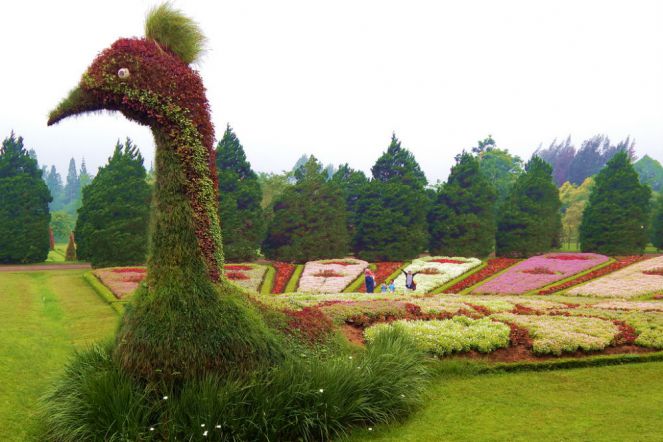 Indonesia is known to be a land of many cultures and traditions. However, that is not all that Indonesia is known for. Its tropical nature makes it a land that is known for its flora and fauna. If you are looking for a place that will give you a sense of relaxation along with educating you about the flowers in Indonesia, then Taman Bunga Nusantara is the place to be.
HISTORY
This park is the work of Mrs. Danil Bustanil Arifin, who was the head of Chairman of Bunga Nusantara Foundation. It began because the founder herself wanted to create an area of agro-based tourism, which was rare at that time. As time passed, there are more and more popular agro-based tourism that began to appear after this park was opened to the public.
An interesting fact about the 35 hectare park is that on 1992, the park was inaugurated by the former president's wife, Mrs. Tien Soeharto in the year 1995.
PLACES TO VISIT
Water Park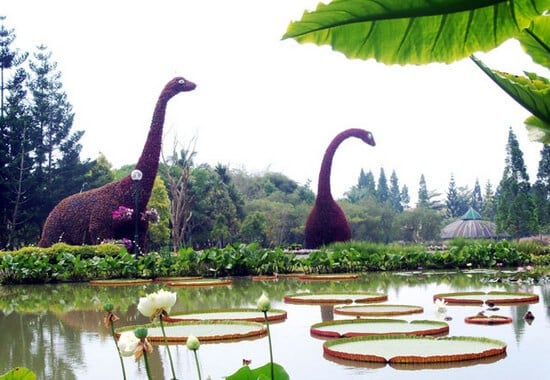 The water park at Taman Bunga Nusantara is filled with water plants that come from numerous countries. Some of the plants include the Cybera papyrus which was previously used as paper by the Egyptians. Other than that, there is also a massive lotus named Talia Debata, which comes from Latin America. This plant has become one of the icons in the water park because of its large shape that resembles a tray.
Not to mention two dinosaur statues that the kids will definitely love if you come with your family.
Bali Park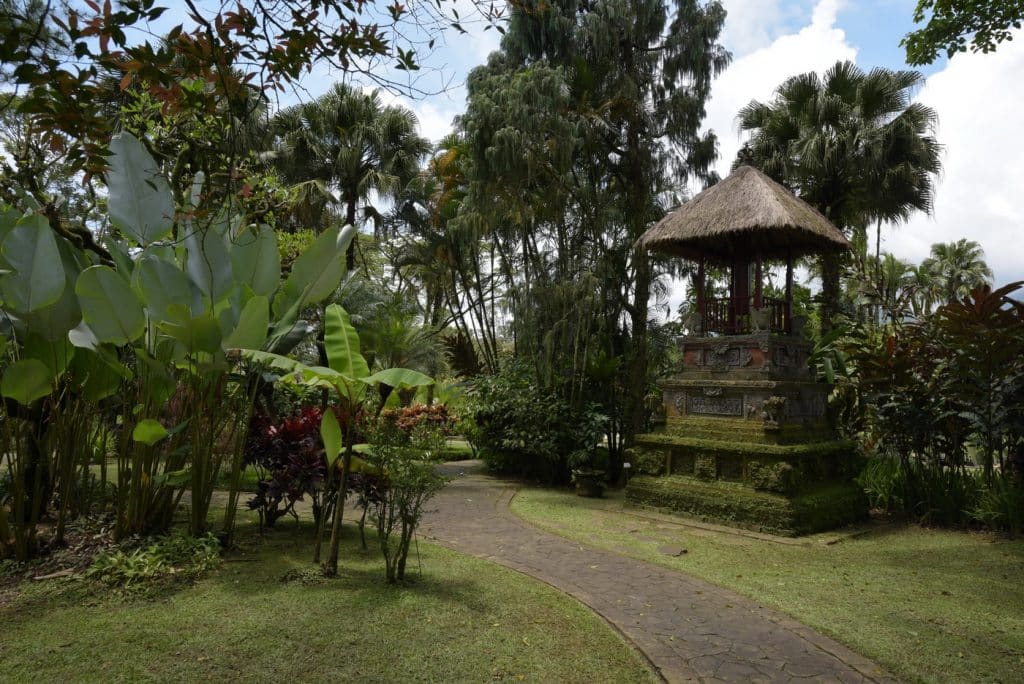 The Bali Park, on the other hand, resembles the atmosphere in Bali itself. This place has numerous flowers that are found and are synonymous with the famous Island, such as the shoeblackplant, frangipani, and different kinds of heliconia flowers. There are also several gapuras and statues that are commonly found in Bali, making you feel as if you really are in Bali.
French Park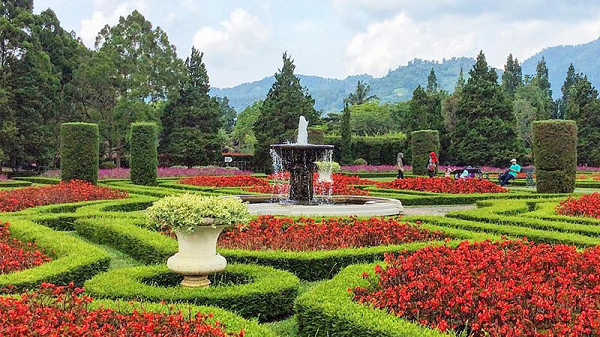 As the name suggest, this park is built with the architecture style of French Renaissance period. This is the time when France is at its all-time high during the 17th century, with architecture that has geometric shapes which are neatly trimmed. Here, you will also be able to see the Perdu Taiwan Beauty plant that is beautifully arranged, with colorful flowers planted inside the circle.
Japanese Park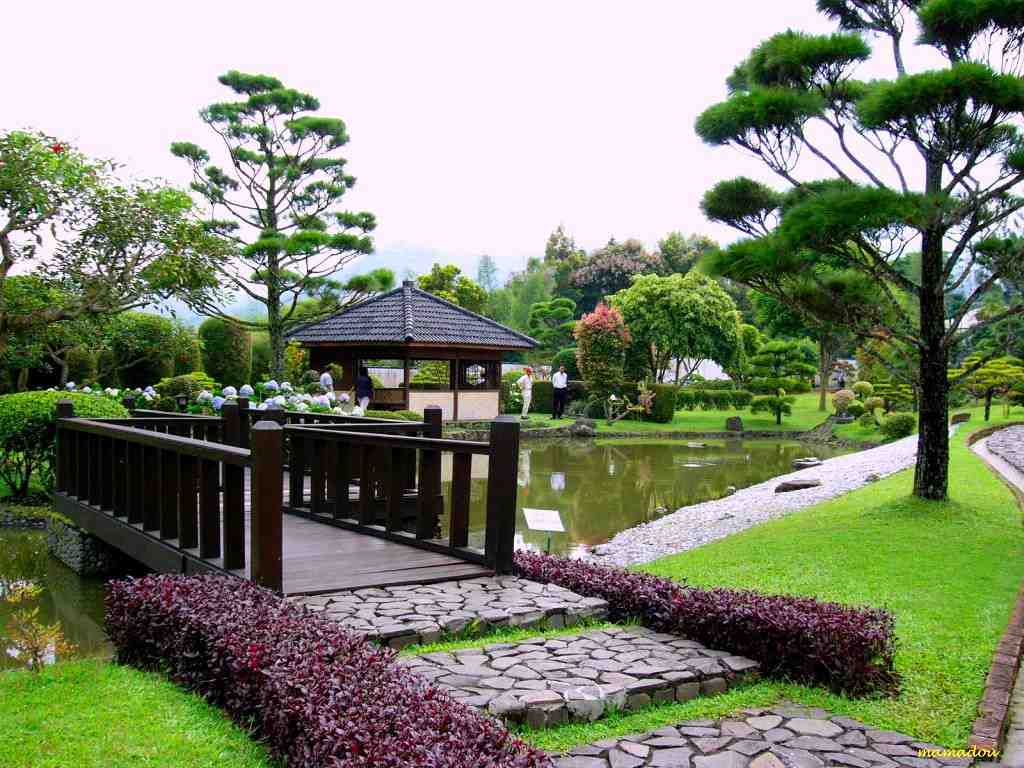 Although it looks simple, this Japanese-inspired park is one that you shouldn't miss when on a trip to the Taman Bunga Nusantara. Designed by Hamana Yosuke, a Japanese designer, this park is built with the idea of traditional Japanese homes decorated with  Japanese pine trees that add to the charm of the atmosphere. In this park, they also provide a pond along with its wooden bridge that successfully creates the view of a Japanese park.
Rose Park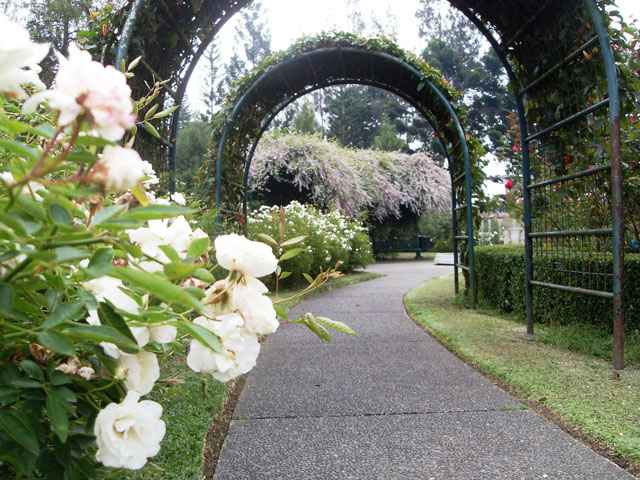 Roses are one of the most commonly known plants, which is why this park will make most of you happy and enthusiastic. Here, you will be able to see various kinds of roses in many colors and beautiful shapes. Roses grown in this park are treated specially from its fertilization, watering and cross-breeding. These steps are crucial and all done in order for the roses to stay beautiful.
Labyrinth Park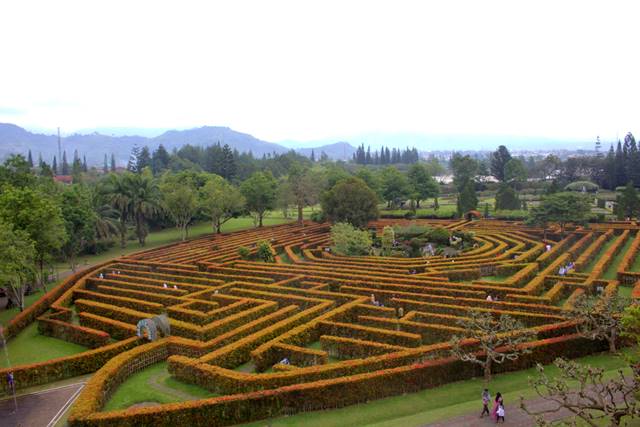 Other than parks filled with many plants and florals, the Taman Bunga Nusantara also provides spaces for those who love solving puzzles and the sort. Visitors who visit the labyrinth will be able to find ways to solve it. Alternatively, if you find yourself lost and unable to complete the challenge, you can buy a map to help you get through the maze.
Mediterranean Park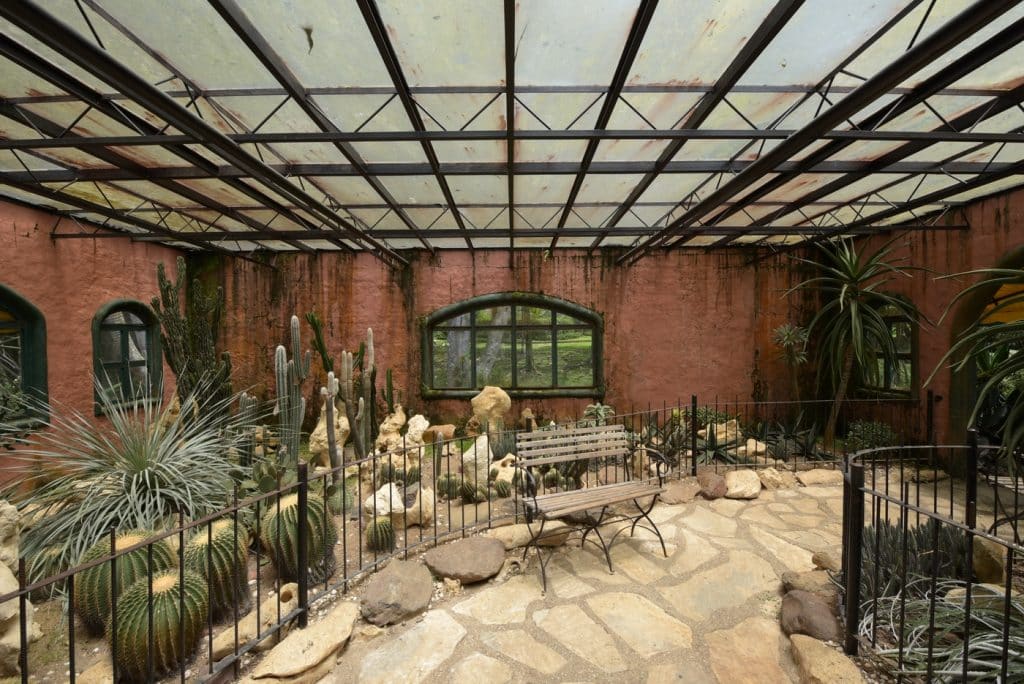 This park was built with the aim of introducing people to a variety of Mediterranean plants that are in the desert, namesly Cactus and Yucca plants. Cactus plants that are planted here include the Notocactus Magnificus, Opuntia Rufida, Cephalocereus Senilis, and Cereus Hexagonus, which are grown specifically like it's grown in their native area.
Palm Tree Park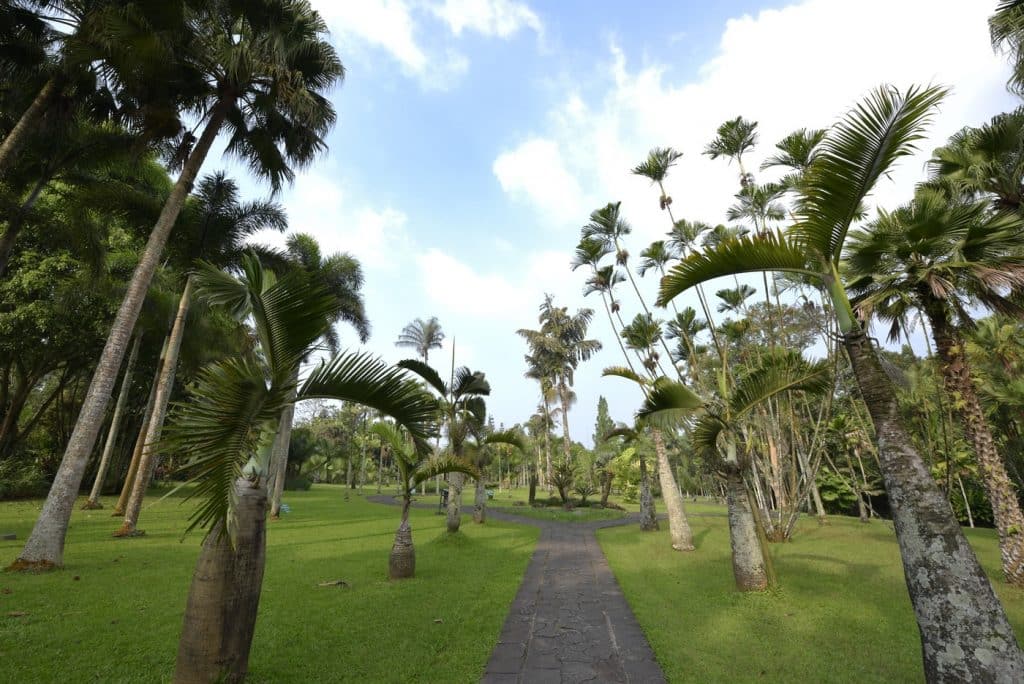 Palm Trees are very suitable to cool your body when the rays of sun is at its strongest. Palm leaves tend to be wide and dense, blocking direct sunlight from stinging your body. For that reason, we highly recommend you to visit this park during times when the heat is becoming unbearable. Visitors can therefore enjoy the shade while educating themselves on the 100 types of Palm trees available. You will be able to see different kinds of palm trees such as Screwpine and Palm Fan from Madagascar.
Green House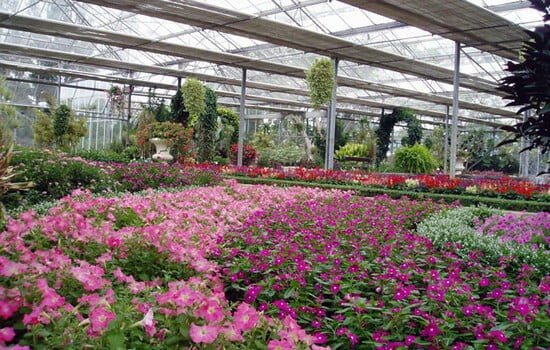 Want to know more about foreign plants that don't grow in Indonesia? Then head over to the Greenhouse, which houses flowers and plants that usually grows in countries with 4 seasons. With ​approximately 2000 square meters, the Green House contains various types and colors of flowers that will certainly spoil and educate you at the same time.
Viewing Tower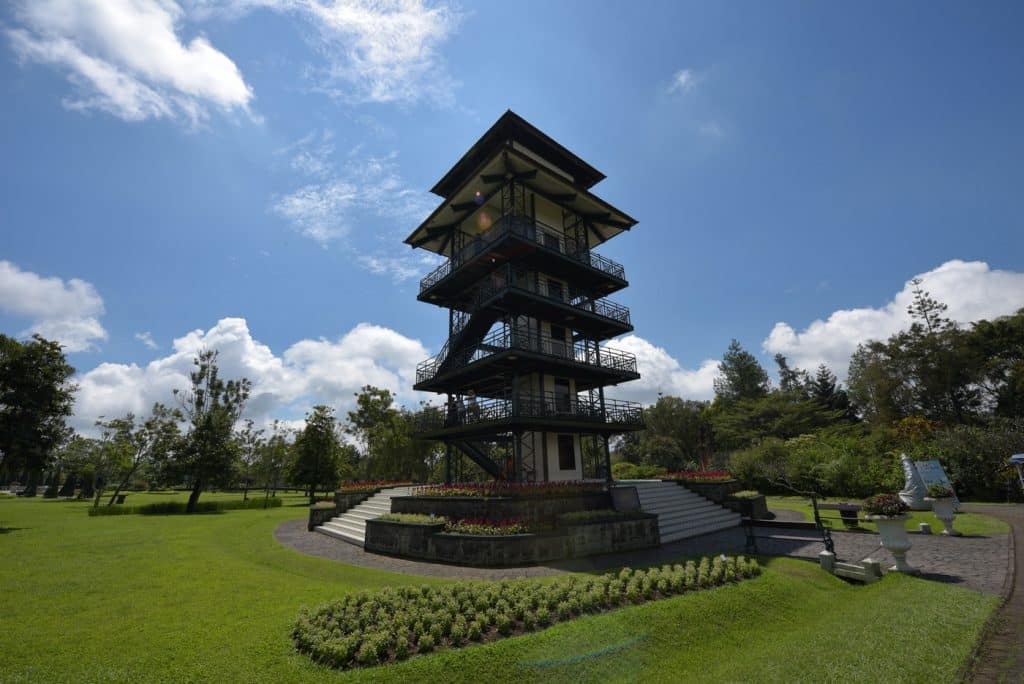 Alternatively, if you prefer the view from above then you can certainly visit the "Menara Pandang" or the Viewing Tower. Visitors who come to this place should try going up the tower to see the whole view of the park, including the flowers and plants that exist at the Taman Bunga Nusantara.
Swan Lake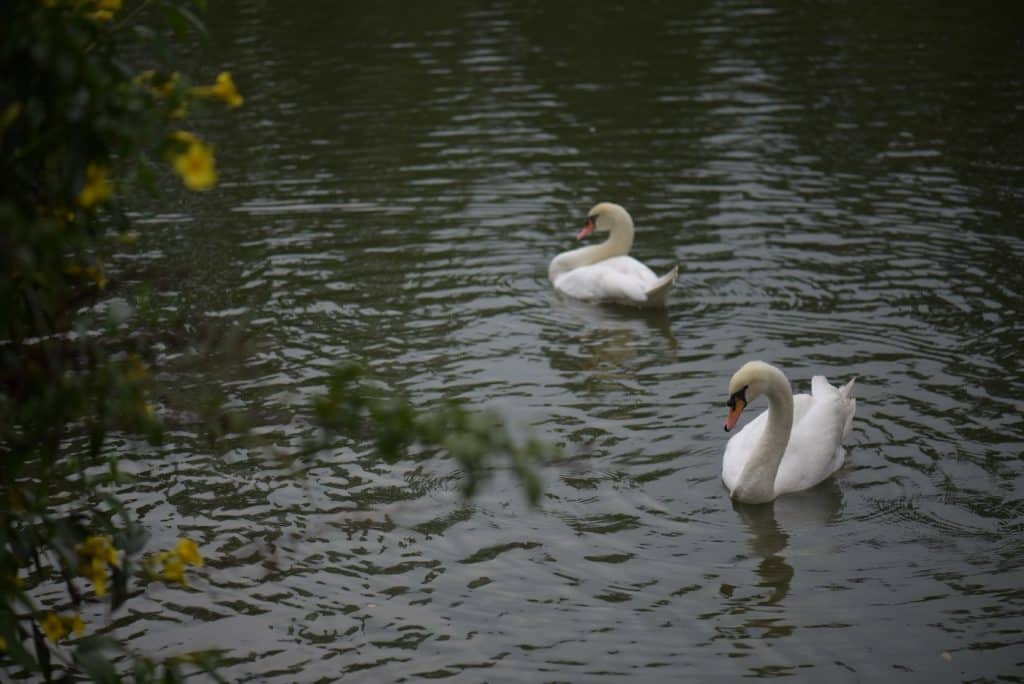 The Swan Lake is a lake that is used to present swans from all around the world. Visitors will be able to see black swans (Cygnus Atratus) from Australia and white swans(Cygnus Olor) from Europe. Aside from that, visitors will also be able to watch thousands of fish in different types.
ACTIVITIES TO DO THERE
Sightseeing at the Park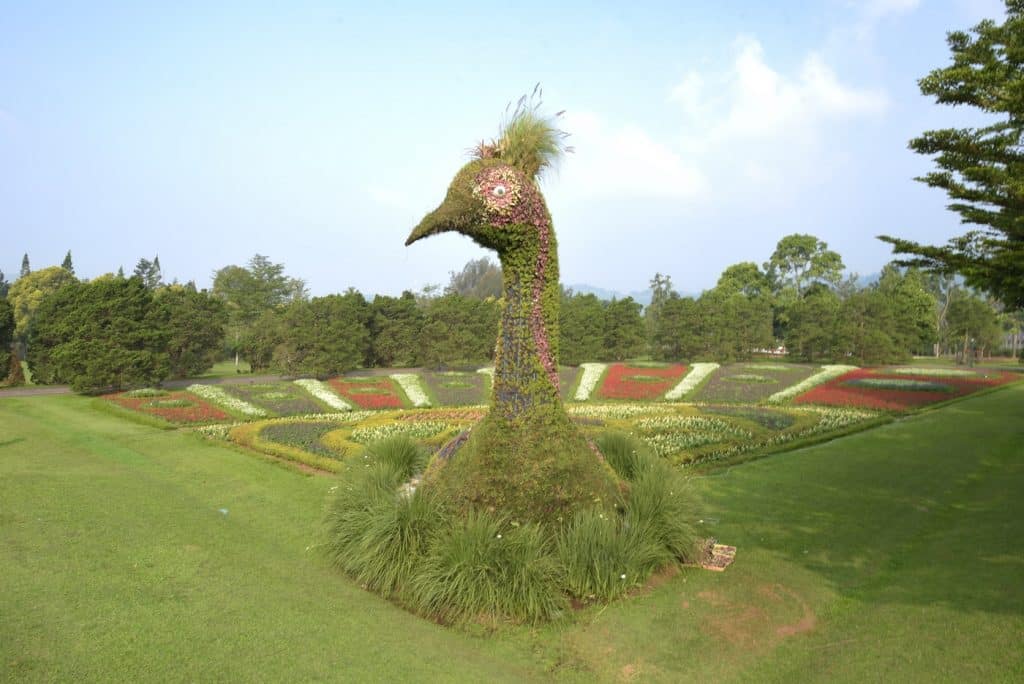 The first thing you can do when it comes to this park is to enjoy the beauty of various types of floras available at parks. Besides the joy of travelling, there are also a lot of new knowledge you can get about plants, starting from types of flowers, origins and how to care for it.
Have a Picnic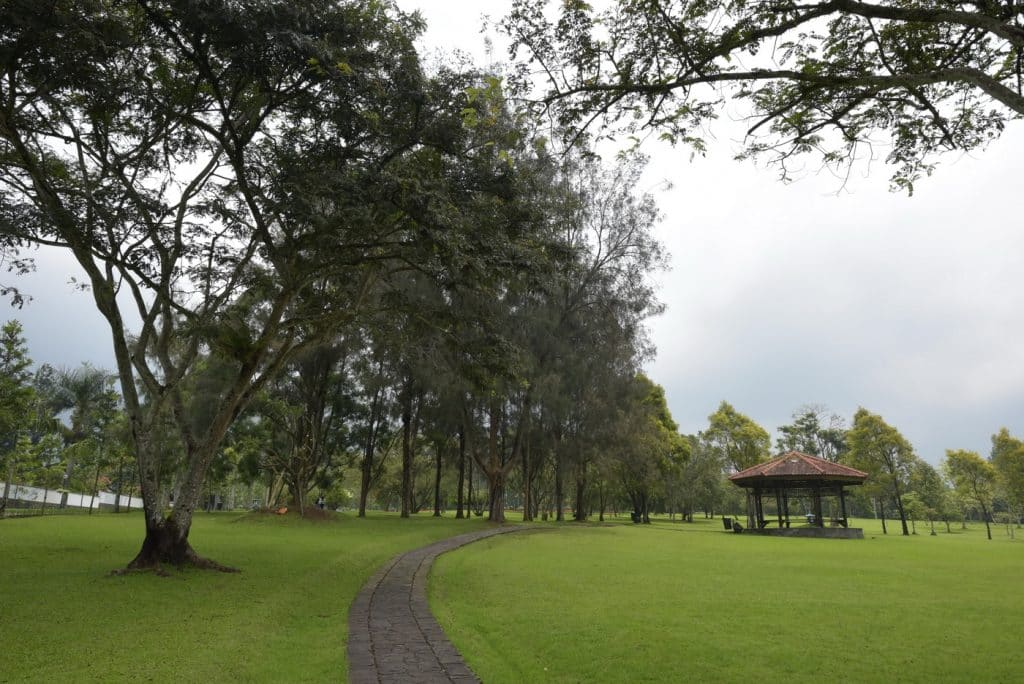 If you came with a big group, you don't need to worry as there are numerous places you can choose for a picnic destination. Destinations total up to 8, in which each area accommodates 500 to 3,500 people. So bring that picnic basket and enjoy yourself with your loved ones at the park!
Water Sports
In the Taman Bunga Nusantara, there is also a water play area where you can play arung apung (whitewater floating), water balls and fishing.
Mini Theater
This theater is an audiovisual facility specifically provided by the park manager to introduce to tourists a glimpse of the park, providing a few descriptions of the park itself.
Wara-Wiri Car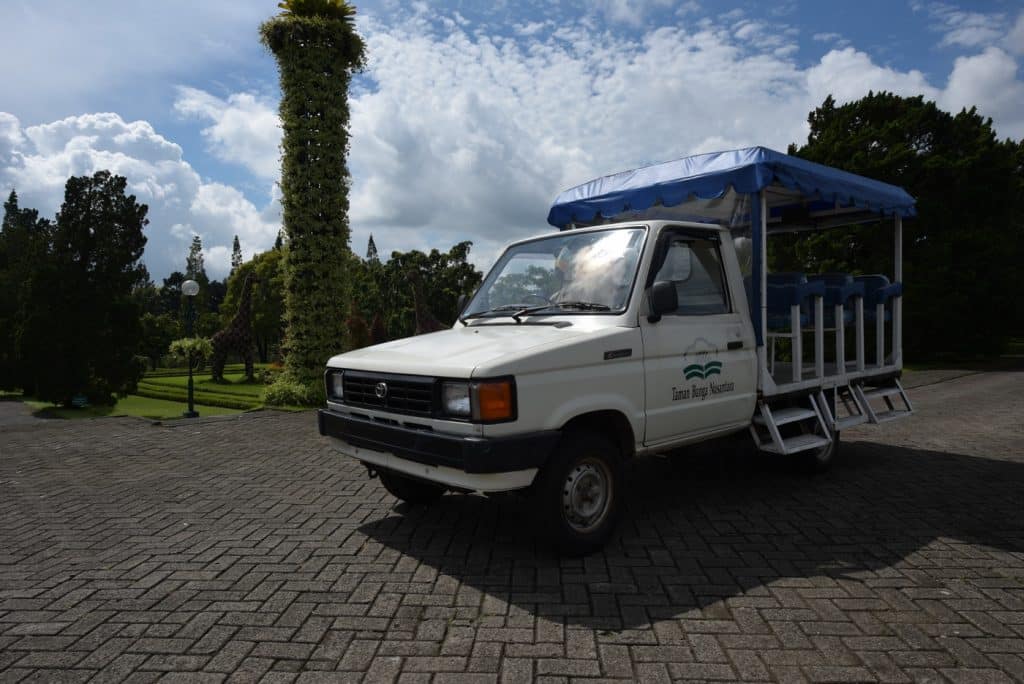 Wara-wiri car is a transportation you can use to get you around the flower garden. Able to accomodate 10 to 14 people, this car is especially suitable for those of you who travel with large families.
Dotto Train
Another transportation that you can use to travel around the flower garden is the Dotto Train. This white train will take you around the flower garden area so you don't need to spend a lot of energy to walk.
Wisma Saung Nini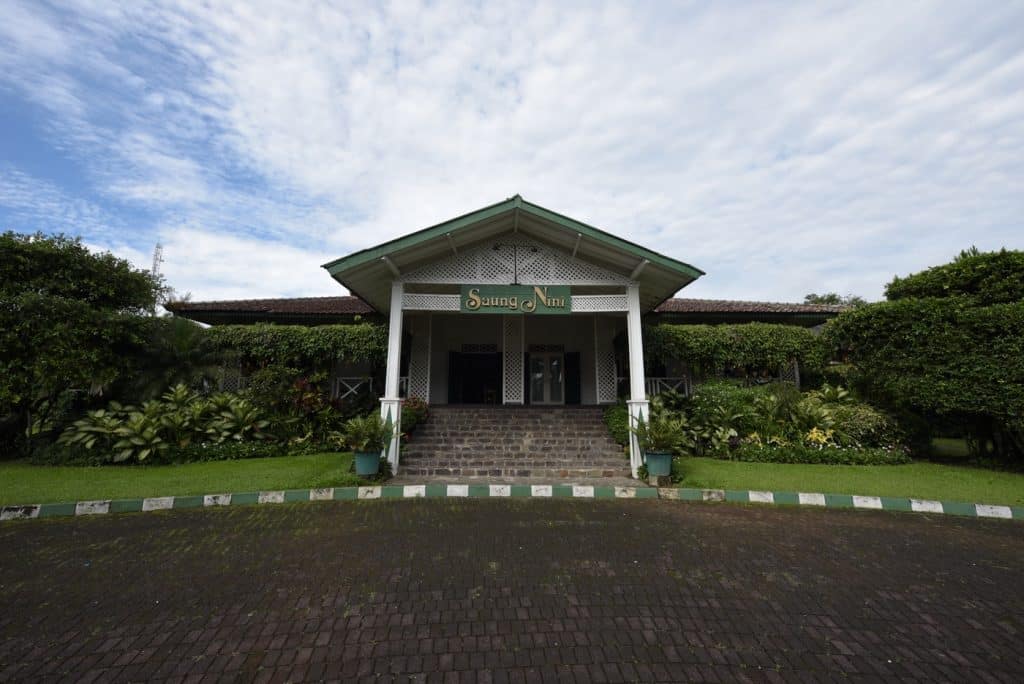 If walking around the garden for a day is not enough, then you can definitely stay at Wisma Saung Nini. This place was made for you who intend to spend more time in the flower garden. On the other hand, if you want to encourage children to play, you can visit the Natural Imagination ride which has an ATV, go-kart, water ball, floating water rafting, to mini Ferris wheel.
HOW TO GET THERE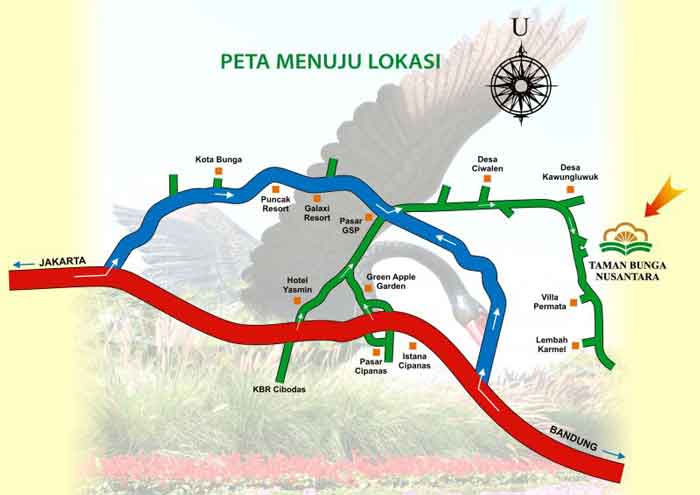 If you come from the JABODETABEK area, you can use the road from Jonggol from Cibubur toll to Taman bunga Nusantara with a distance of 80 km with a distance of 4 hours. It starts from the Jagorawi toll towards the Cibubur Toll, where you will pass Grand Wisata Cibubur, Wisata Mekarsari until you reach ke Cikalong Kulon. From Cikalong Kulon, you will head over to a three-way junction where you will see the billboard of Taman Bunga Nusantara. Take the right and go straight for 12 km passing palm oil plantation, in which you will sooner find the park.
For those of you who come from Bandung, Jawa Barat and around it, you can head to the park through Cipularang Toll coming out to the Padalarang Toll. The journey continues towards Cianjur, Cipanas and after reaching the sub-district of Pacet Cipanas, turn right in the three-way junction. There will be a sign that will lead you straight to Taman Bunga Nusantara.
TICKET PRICE
The ticket price to get into Taman Bunga Nusantara is about IDR 40K for people above 4 years old, while you can also enjoy the park area for free. Tickets to Wira-Wiri and Green House are priced at IDR 5K , while the Dotto Train ticket dan Garden Tram will be priced at IDR 50K. If you want to buy the map of the whole park, you can buy it for IDR 1K.
OPENING TIME
This park is opened for tourists for the whole week. On the weekdays, it opens from 8 am until 5 pm. In the meantime, the park opens at the weekend from 8am to 5.30 pm.