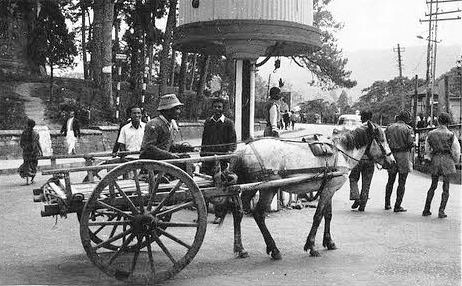 By: Yuliani Nursyahri
Shillong the capital of Meghalaya (abode of clouds) located at an altitude of 1496 m is one of the largest hill stations in India. This romantic city is one of the important tourist destinations in the Northeast often referred to as the 'Scotland of the East' due to its striking similarity with the Scottish highlands. Shillong the capital of Meghalaya lies in the cradle of tall pine coniters and pineapple shrubs. The undulating terrains are constant sources of attraction for tourists from home and abroad. The local tribal people like Khasi, Jaintia and Garo add colour to this hilly city and the pervading western culture is what makes Shillong so desirable for tourists.
Shillong derives its name from the Shillong Peak. The city got its name from a mythical youth, 'U SHYLLONG' a supernatural youth born out of immaculate conception of a virgin mother named Lir. Lir gave birth to a beautiful still born child whom she buried in her garden. Many years later she was awakened at midnight by the noise of a large crowd.
As she opened the door a tall handsome youth stepped forward and said 'Mother,I am the little boy you buried in the garden. Don't be afraid you are my earthly mother and l have come so that all our people can prosper and live happily. Call your uncles kith and kin so that I may instruct them on how to perform ceremonies'. U Shyllong ( the one who grows naturally) was in fact the presiding deity of Shillong and the phrase "Khot Shillong" ( called Shillong) is still used as a prayer and supplication to bring succor in times of catastrophe, peril or even personal mistortune.