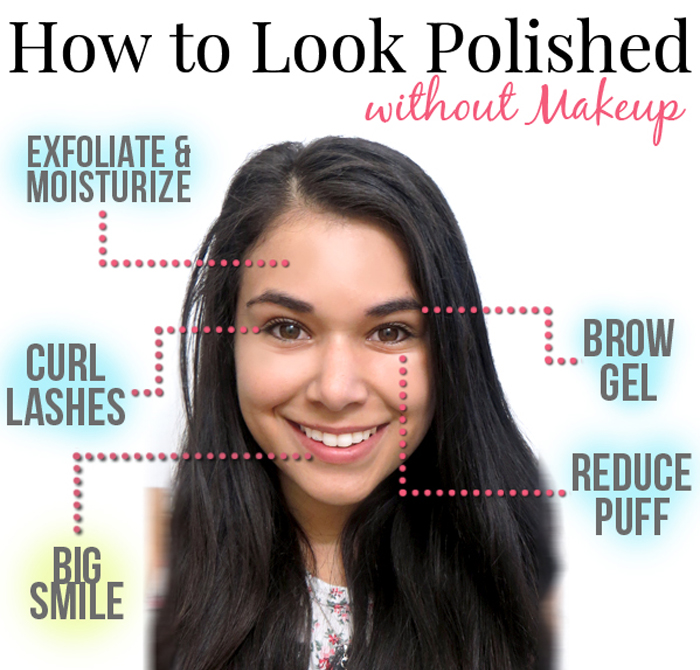 Every day even if you don't have a lot of time to spend on your makeup.
From the day I began doing makeup professionally, it seemed that even the most devout makeup lover wanted to accomplish her full "made up" face as quickly and effectively as possible. So, by popular demand, I came up with my two-minute makeover.
---
The basis of this quickie makeover is that you perfect your complexion, then bring out your eyes and lips in the simplest, fastest way possible. So feel free to follow it closely or customize it to suit your needs. It has four steps:
Moisturize where needed. Apply concealer or foundation where needed around the eyes and face. Set with powder.
Line the upper lash line with neutral, mahogany liner and follow up with black mascara on the top lashes only. Mahogany liner and black mascara are a classic, safe bet, but you can experiment with different color if you like. Navy, burgundy, plum and chocolate in any combination are all beautiful options.
Apply warm-toned blush from the apples of the cheek up to the hairline, along the hairline on the forehead, and, still using the blush brush, over the eyes.
Apply lipstick.
You're done! This is the full two-minute makeover.
You will look finished, polished and natural. If there are steps you can skip, by all means do so. For example, if you are one of the lucky few who don't need concealer or foundation, then proceed without it. If you want to shave off even more "mirror time," try a multiple product for eyes, cheeks and lips.
What's the best way to wear red  lipstick?
If you're not used to wearing bold lip color start with a sheer red lipstick or a red lipgloss. To tone it down, apply a nude lipliner first (a matching red lipliner will add more impact), or apply it over your favorite lipstick. This way, you are able to wear red but will manage to keep it within your comfort zone.
For all-out red — a lipstick in a cream or matte formula — remember to keep the rest of your face pared down. One simple look that is striking with red lips: a bit of eyeliner on the upper lashline, mascara and a well-shaped brow.
Which shade of red is right for you? That depends on taste, age, lip shape — there are millions of shades and formulas to choose from and (here's the fun part!), it's all about trial and error. If your lips are thin, opt for lighter reds and, conversely, choose deeper, darker reds for full lips.