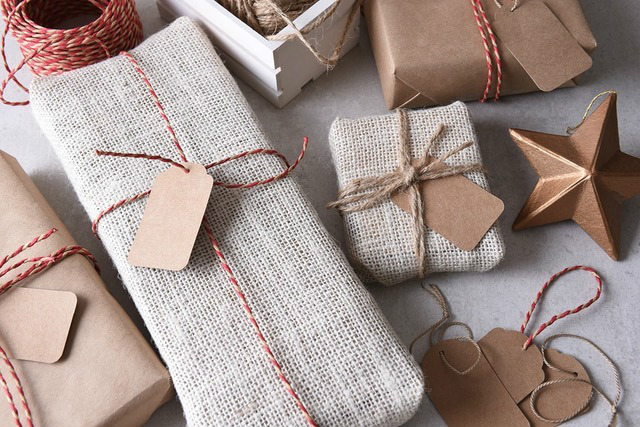 Giving gifts has always been a tradition all year around. Whether it's on someone's birthday, festivals or even a simple food offering to the neighbors, a gift will always be in hand. For those who are environmentally-conscious, why don't you consider an eco-friendly gift? Not only will it still be a pleasant experience, but it will also help the environment. Here are a few ideas and suggestions on how to have a wonderful, gift-giving holiday season and still be earth friendly:
1. Gift Certificates
Rather than buying someone a gift, why don't you get them a gift certificate? Giving an item has always been risky, since people might not like the item that you are gifting them. Instead, if you are giving them a gift certificate, they will be able to choose what they like and therefore they will be more likely to keep their gift.
2. Make gifts.
If getting a gift is not an option, why don't you consider making them? You can make a home-cooked meal or bake their favorite sweets. The gift will be considered heart-warming and special while you will still be environmentally friendly.
3. Nonmaterial Gifts
Gift-giving does not always have to be an item. Experience could also be considered a gift. Several examples of wonderful gifts include tickets to a sporting event, movie, play, or concert. Other than experience, you could also give something meaningful to the person, such as making a charitable donation in someone's name.
4. Consider Durability of the Item
Think durable! Consider how long an item will last before you make a purchase. Even with the beautiful design, a cheaper item will wear out long before its more durable equivalent. In effect, that would create more waste as it will be easy to throw.
5. Items with recycled content
Even if you wanted to buy a gift for a loved one, there is another way to make it eco-friendly. Some items would have a 'recycled content' label on it, which means that said item contains recycled materials. Not only will you be limiting waste by buying an item with 'recycled content', but you will also be getting a gift that your loved one will be happy to receive.
Gifts are always a pleasant experience for those who receive it or those who give it. Even with your intention of being eco-friendly, it will be a shame if the person who receives their gift is not completely satisfied with it. We recommend these items that will surely create a satisfactory gift for your loved one!
What else do you consider giving that is eco-friendly? Tell us in the comments below!