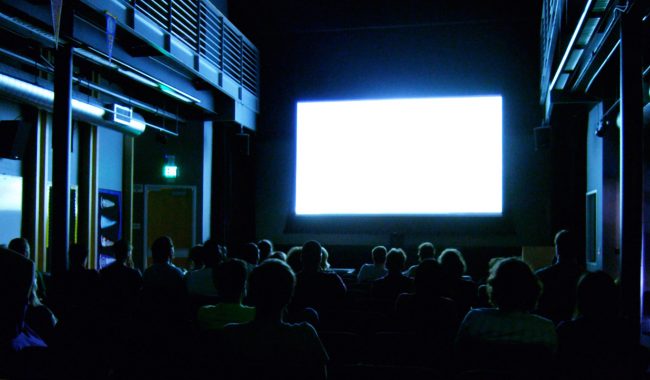 While watching a movie, you can experience a different range of emotions such as sadness, anger or even happiness. Movies can be very entertaining and even serve as a source of relaxation for you. Here are the top 7 popular movies in Indonesia that garnered the most attention nationally. This is also a great way to learn more about your host country and who knows? You might tremendously enjoy some of these movies since they are proven to be crowdpleasers.
1. Surat Cinta Untuk Starla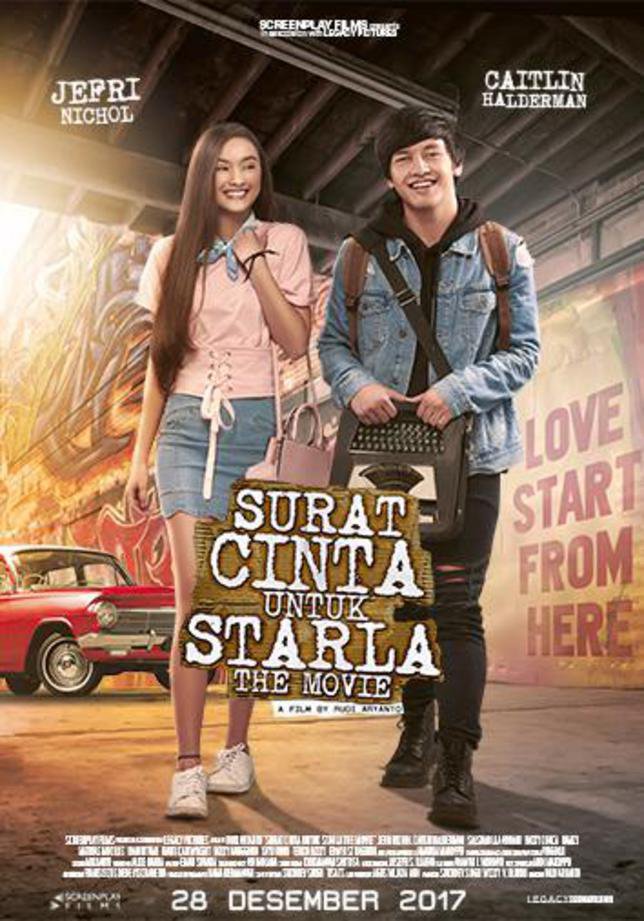 This movie tells of a love story between Starla and Hema. Hema is a teenage boy obsessed with love for nature. Using the typewriter that his grandfather left him, he draws murals to show how much he loves nature. However, it all changed when he met the independent and beautiful Starla. Within 6 hours, the pair grew closer until Starla suddenly began to act cold. Not knowing the cause of her anger, he seeks to find the truth only to uncover a secret past his family has tried to hide.
This movie is for having Caitlin Halderman and Jefri Nichol as the cast. Not only is their chemistry onpoint, but they are also rising stars in the film industry. Many fans have been left star-struck by their chemistry on screen.
2. Danur: I Can See Ghosts
This movie is based on the interesting real life tale of Risa Saraswati and based off her book 'Gerbang Dialog Danur'. Danur tells the story of friendship between a young girl named Risa and her best friends who are ghosts. Born an indigo, she was able to befriend 5 ghosts at her home. However problem arises when her sister went missing and an evil spirit appear to disturb them.
Danur, in particular is famous for showing the real-life friendship of Risa and her ghost friends. They met through odd circumstances since Risa is an indigo, however they have been the best of friends and her 5 ghost friends have always been in her side until now.
3. Dilan 1990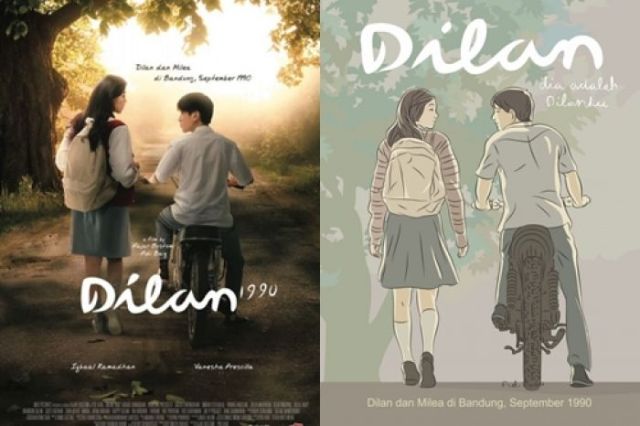 Dilan is a love story set in the year 1990 and tells the story of Dilan and Milea, teens who fell in love during their high school. The story began with Dilan professing his love for Milea. As the story progresses, Dilan seems to be the perfect boyfriend: smart, kind and romantic. Despite their love for each other, their journey is also filled with obstacles as Dilan is a member of a local biker gang in Bandung.
If you are a hopeless romantic or someone who enjoys romance and nostalgia, you will definitely enjoy this movie. Many have confessed to feeling pangs of nostalgia while watching it while this movie became a hit to youngsters who relate to the movie.
4. Surga Yang Tak Dirindukan 2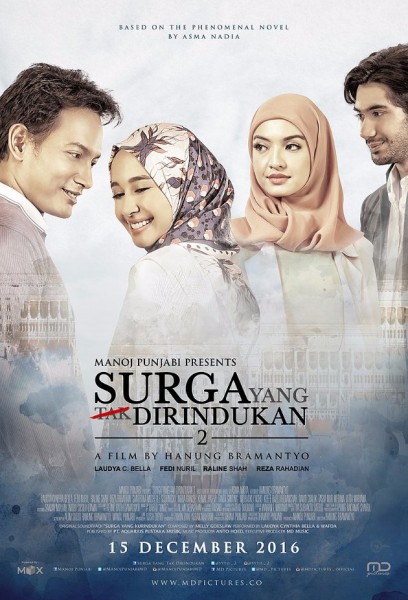 Surga Yang Tak Dirindukan 2 is the follow-up sequel that tells the story of polygamy in Indonesia. Arini, a famous and successful book author lived happily with her husband Pras and her daughter. On the event of promoting her book, she went to Budapest with her manager and daughter. There, she finally met Meirose who is married to Pras as his second wife. Despite that, she has rebuilt her life and intends to divorce him in order to move on. Pras also arrives in Budapest only to be begged by Arini not to divorce Meirose. Unknown to him, Arini and those closest to her has been keeping a secret that prompted her to change her decision of removing Meirose from their lives.
Polygamy has always been a controversial topic in Indonesia and this movie has proved its popularity. It became famous for showing both sides of polygamy, most notably the suffering of the first and second wife. The popularity also shows that polygamy is still a widely criticised and is a controversial topic.
5. Critical Eleven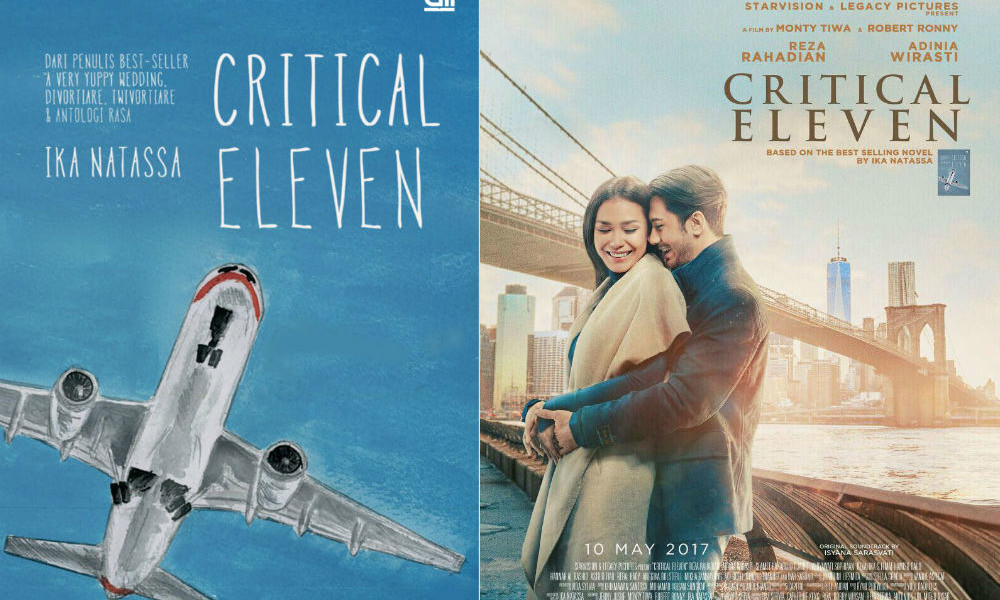 This film is built on the premise that an airplane's most vulnerable moments are the 11 minutes during take-off and landing. Similarly, it takes 11 minutes to make a good impression and decide if you would like to meet someone again. Ale and Anya met in a similar way during a Jakarta-Sydney Flight. It was those 11 minutes that prompted their love story and their decision to finally get married. The issue came when Anya became pregnant while Ale was too busy working as a Petroleum Engineer overseas. This created a wedge between their relationship. Will they choose to end it all out of anger, or will they surrender their ego to save their marriage?
This film was also famous for giving a story that seemed realistic. Many have fallen for the couple as the actors show immense compatibility and are able to face their issues realistically. This movie aims to show the tribunals that a married couple will have to face during marriage and how they were able to conquer the obstacles.
6. Pengabdi Setan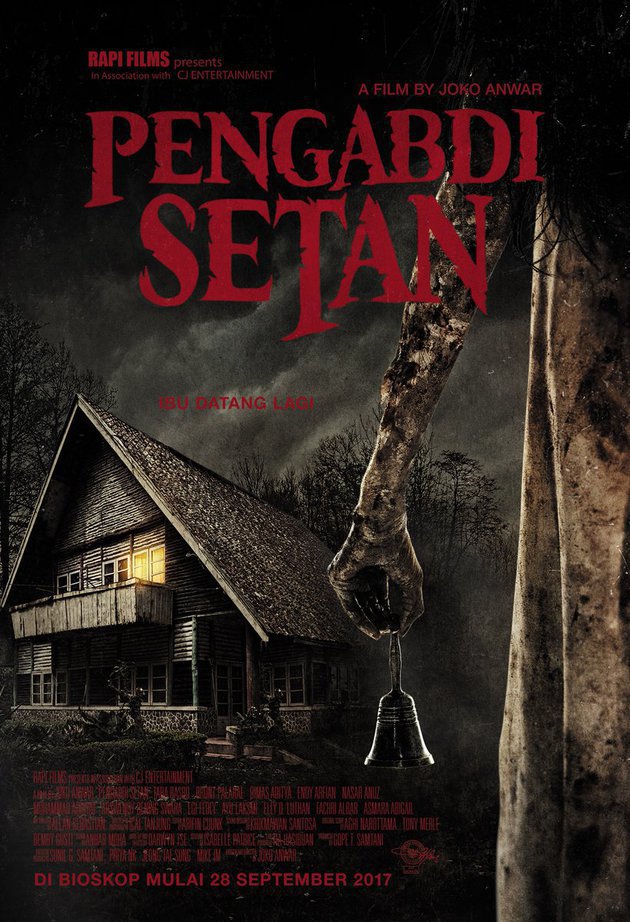 Pengabdi Setan is known to be one of the most famous and successful movies recently. The story tells about a family of five children who care for their sick mother. After being mysteriously ill for three years, Mawarni finally succumbed to her illness and passed away. With the father away from work, Rini was tasked to take care of her four siblings. As time went by, the children could feel their mother's presence. The situation worsened as they discovered that their mother did not just come to visit, but also to take them away.
Pengabdi Setan is the remake of its vintage counterpart made in 1980. This film's setting was made to be in the 80s with a fresh perspective of one of Indonesia's most accomplished Film Directors, Joko Anwar.
7. Posesif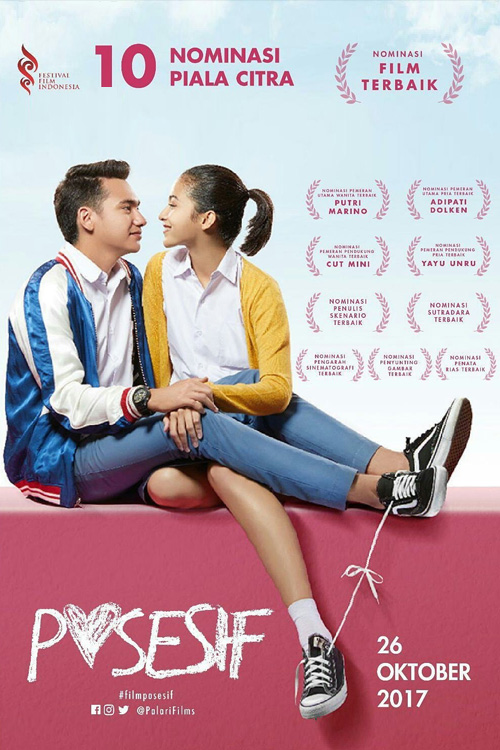 Lala was an overachiever who competes in diving and has a strict father as a coach. That all changed when she met Yudhis. This story begins with the typical beginning of a teen love story. Lala and Yudhis met at school, and through a series of events fell in love. It was sweet and romantic in the beginning and Lala was convinced Yudhis will always be there for her and protect her. However, their love story took a turn for the worst when Yudhis begins to show signs of overprotectiveness and possessiveness. What decision will Lala take? Will she give up or will she give love a second chance?
Unlike the regular teen story where a couple meets and falls in love, this movie delves much deeper into that. It brings forth the issues of abusive relationships in teen romance and can even give the inspiration to its young viewers of its dangers.
Movies always manage to entertain us and make us feel attached to the actors. Whether they make us happy, sad, anxious or even fearful, movies are always enjoyable for us to watch. The 7 movies presented in this list are some of the most popular movies in Indonesia, so be sure to look them up and experience the wide variety of emotions they can give you.