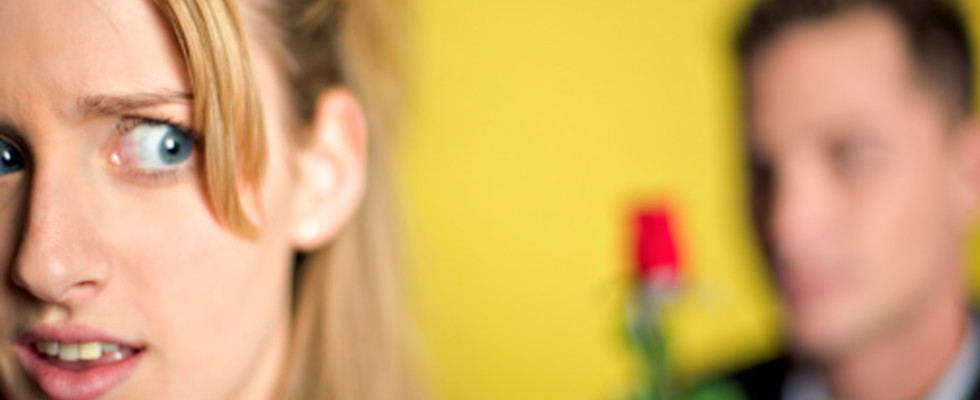 Have you ever wondered what becomes of the gift that you have taken the trouble to select and purchase for your girl? Does she really like it or does it lie unnoticed in some corner of her room or closet? if these questions seem difficult to answer, then it is time you figure out the gifts women never ever want to receive from you.
Here, we give you a list of top eight gifts you must never present to your ladylove:
Balloons:
Even though she might behave like a kid at times, please don't gift her balloons – unless of course the idea is to annoy her. "I remember once my boyfriend tried to surprise me with a bunch of heart shaped balloons and I was shocked…" says a 21 year girl.
Slimming products
Okay, there are cooler ways to let he know she needs to lose those extra pounds than presenting her slimming products.
Deodorants
The idea is to make them feel special, not put them off. No matter how useful they might seem – deodorants do not make ideal presents from a guy to his gal. You might actually send the ron message across to them by gifting them what you presume to be a useful gift.
Showpieces:
Apart from antiques, please avoid gifting a showpiece to your girlfriend, wife or sister. they are clever enough to figure out that not much thought went into its selection.
Synthetic flowers:
The last thing a girl wants from her guy is a bunch of synthetic flowers. Nothing can replace the fragrance and feel of real flowers.
Fake jewelry
If you really want to pamper her, then go for the real stuff. They don't call diamond's a girls best friend for nothing. If you cannot afford them, abstain from presenting cheap fake jewelry items to your woman.
Wall hangings
Wall hangings can be good gifts when given to other people. They lack that personal touch. So if you are contemplating this gift for your girlfriend, then drop the idea as it will not be an item for her personal use and so will not be appreciated at all.
There you have it guys. Happy shopping and here's wishing you many happy rewards for your efforts.