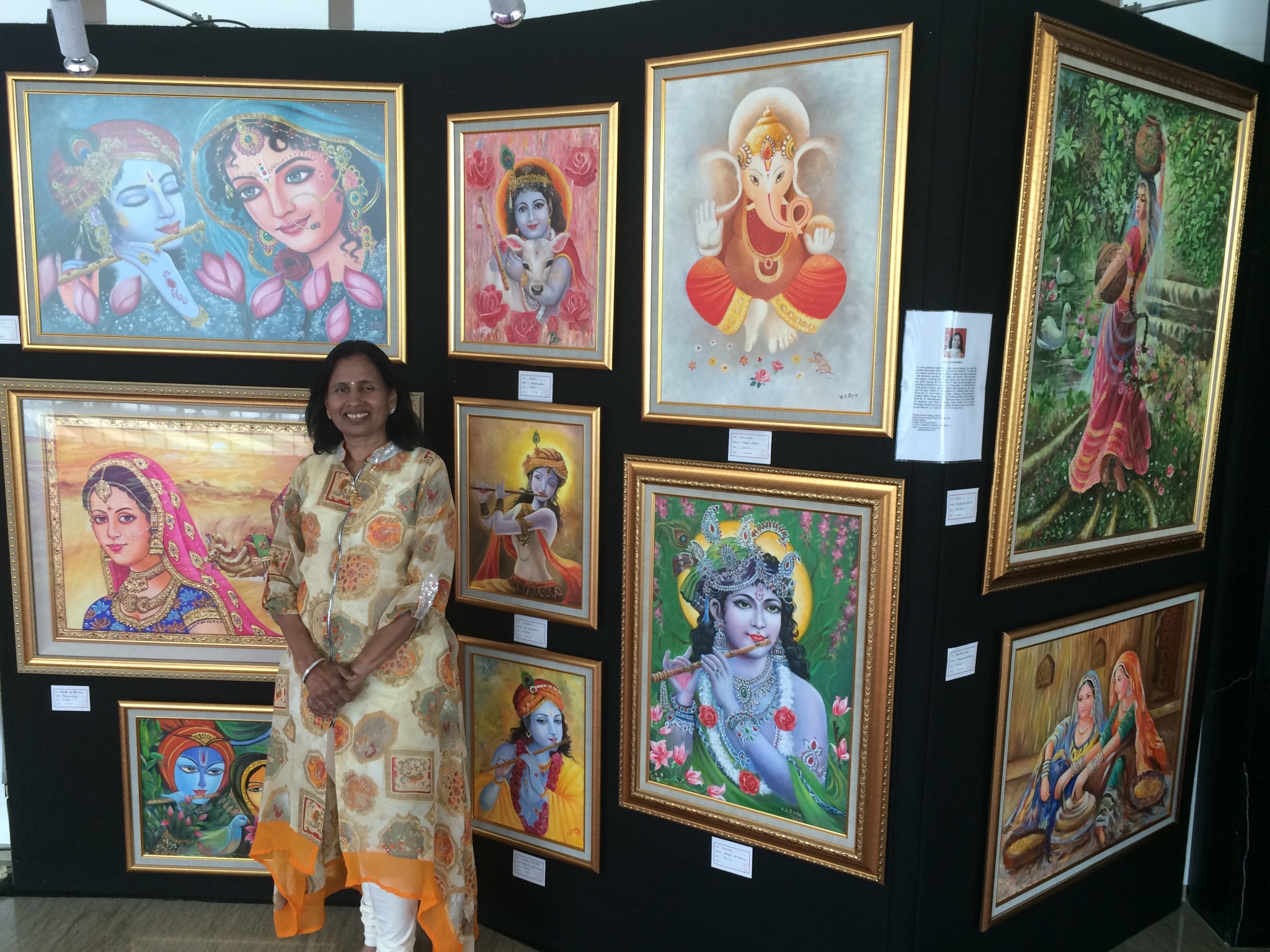 Vijaya Laxmi Birla, an arts graduate from Bhopal University, an avid painter likes to explore themes and subjects in a special way so as to bring to life the essence and ethos of her subjects, which have been very diverse as can be seen from her paintings.
Majoring in drawing and painting, Vijaya Laxmi became fascinated with art ever since her childhood. Her artistic journey covers sketches, landscapes, portraits, Tanjore and textures. She enjoys working with any surface or medium like pencils & charcoal, water colors and especially acrylic and oil.
"There was a wealth of learning from different civilizations and thus started my journey of exploring the roots of other cultures. I always enjoyed the company at these various medium of expressions which made my journey easier, pleasurable and peaceful. The cultural boundaries that encompass must be conveyed, I thought, so I invented them on my canvas."
Love for nature influenced and still continues to influence her artistic ventures. Living in Indonesia for almost three decades, she has participated in several painting exhibitions in Jakarta (Rang Barse I, II, III, Indian Artists Network, Jambore Seni Rupa National, Indo Indians, Art Beat, JNICC) and New Delhi (Lalit Kala Academy Gallery) and widened her horizon as her paths crossed with people of different nationalities.
View and Buy her Artworks here >>