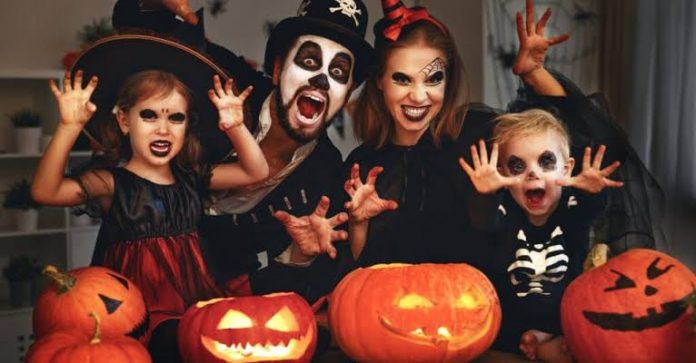 Halloween is here once again! It's the time of the year to enjoy spookiness and put on a costume for fun. While your whole family is in a Halloween mood, why not also enjoy the family-friendly promotions that many places are offering? Halloween is not only the occasion to trick or treat and dress up, but it is also the perfect occasion to create family memories.
Here is the list of family-friendly Halloween promotions for 2019: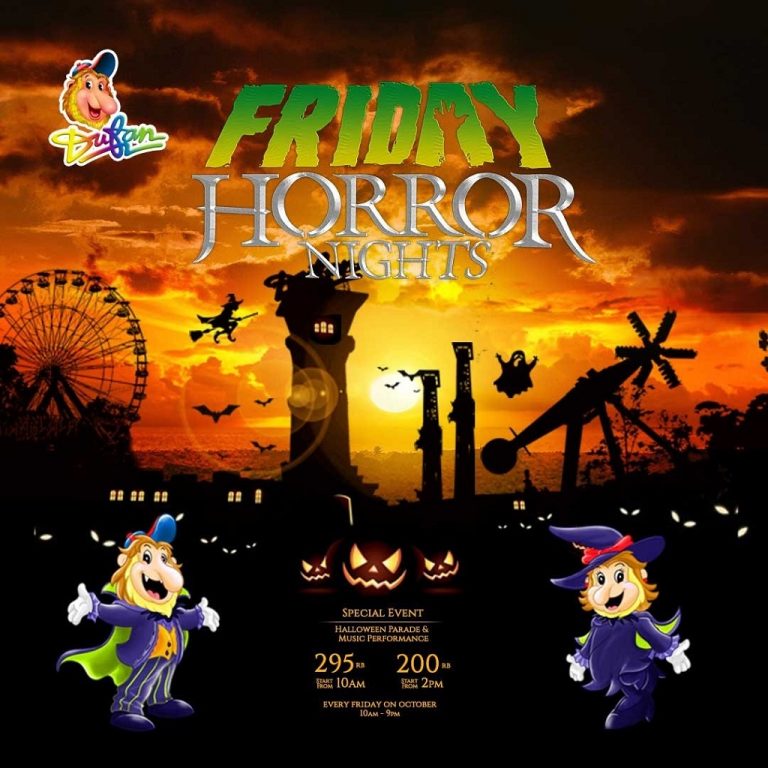 Especially for Halloween, Dufan have organized a new event called Friday Horror Night. Here, visitors can enjoy special performances such as the Carnival Parade. Visitors will be treated with people in scary carnival costumes and musical performances throughout the whole month of October. This event will be held every Friday in October, 10am-9pm.
Price: Rp200,000 to Rp295,000
Address: Jl. Lodan Timur No.7, Ancol, Jakarta Utara
Phone: +62-2129222222
E-Mail: customercare@ancol.com
Website: https://www.ancol.com/id/destination/dunia-fantasi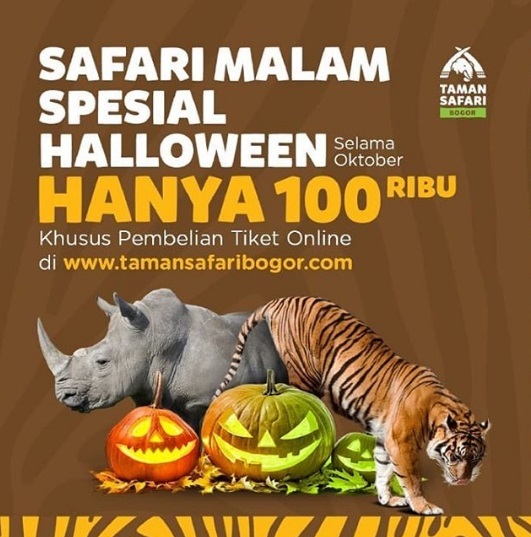 This Halloween, Taman Safari invites visitors to roam on a special night safari. It will be a completely different experience than before, with spooky atmospheres and officers donning ghost costumes while handing out sweets and masks to visitors. This Halloween special event is going to be held every Saturday in October, 6:30pm.
Price: via tamansafaribogor.com only Rp100,000 but on the spot purchase is Rp160,000-180,000 (Indonesians) and Rp300,000-350,000 (expats)
Address: Jl. Kapten Harun Kabir No. 724, Bogor, Jawa Barat.
Phone: +62-3436743000
Website: https://safariprigen.com/
Sugar & Spice Restaurant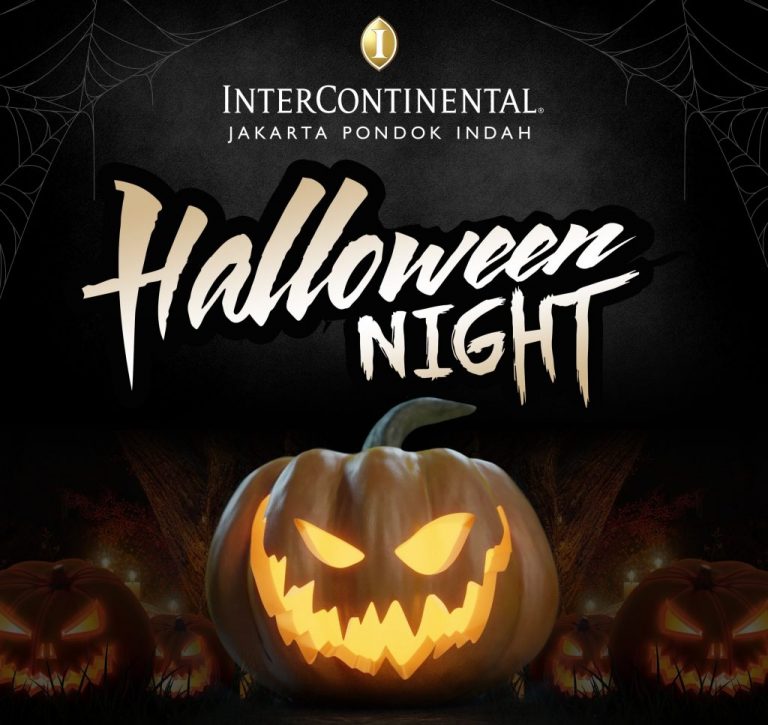 The Sugar & Spice Restaurant at the Intercontinental hotel offers the Spooktacular buffet of delicious meals for 5 different continents. Other than that, guests are welcomed with a Halloween-inspired drink. Children can particularly enjoy free face painting into anything their heart desires by a professional face painter. As this is Halloween, the restaurant will be decorated with Jack O' Lanterns and spider webs while the staff will be welcoming you dressed in costumes. Interested? Visit the intercontinental hotel at Thursday 31st October 2019 at 6-10pm.
Price: Rp388,000++/person
Address: Jl. Metro Pondok Indah KAV. IV, Kebayoran Lama, Jakarta Selatan.
Phone: +62-2139507355/+62-8111037355
E-mail: RSVN.Intercontinentaljakartapondokindah@ihg.com
Website: www.jakartapondokindah.intercontinental.com
ARTOTEL Group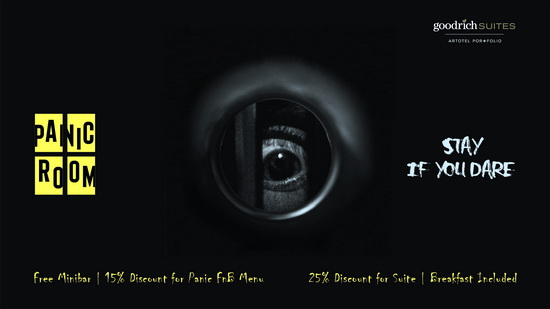 Fancy sleeping at an artistic hotel on Halloween? Then Artotel is somewhere you should definitely try to stay in. With a discount of 25%, you will be able to stay at their Halloween-themed room dubbed 'panic room'. Visitors will be astounded with the décor of the room, for it truly suits the theme along with spiderwebs, writings in the mirror, dolls in the jar and many more. Unfortunately, the theme is only available from 25 to 31 Oktober 2019.  You will also be able to get a 15% discount on food and drinks at their restaurants and bars, along with complimentary free minimal for any guest taking the 'panic room' promotion. To apply for the discount, go to www.artotelgroup.com with promo code "Panic Room".
Address:
Artotel Surabaya, Jl. Dr. Soetomo No.79-81, Surabaya
Phone: +62-31568 9000/+62-8113117981
E-Mail: happening.sub@artotelindonesia.com
Artotel Jakarta, Jl. Sunda no. 3 Central Jakarta
Phone: +62-2131925888/+62-8161610555
E-Mail: happening.thamrin@artotelindonesia.com
Artotel Sanur Bali, Jl. Kusuma Sari No.1, Sanur – Bali
Phone: +62-3614721000/+62-82340240215
E-Mail: happening.sanur@artotelindonesia.com
Artotel Yogyakarta, Jl. Kaliurang KM 5.6 no. 14, Daerah Istimewa Yogyakarta
Phone: +62-2746000333/+62-81572889333
E-Mail: happening.jogja@artotelindonesia.com
Artotel Haniman Bali,  Jl. Jatayu Ubud, Bali
Phone: +62-3619083470
E-Mail: happening.haniman@artotelindonesia.com
Artotel Wahid Hasyim Jakarta, Jl. K.H. Wahid Hasyim No.135-137 Central Jakarta
Phone: +62-2139899022
E-Mail: happening.wahidhasyim@artotelindonesia.com
Artotel Gajah Mada Semarang, Jl. Gajahmada No.101, Semarang
Phone: +62-2486005777
E-Mail: happening.semarang@artotelindonesia.com
HARRIS Hotel & Conventions Kelapa Gading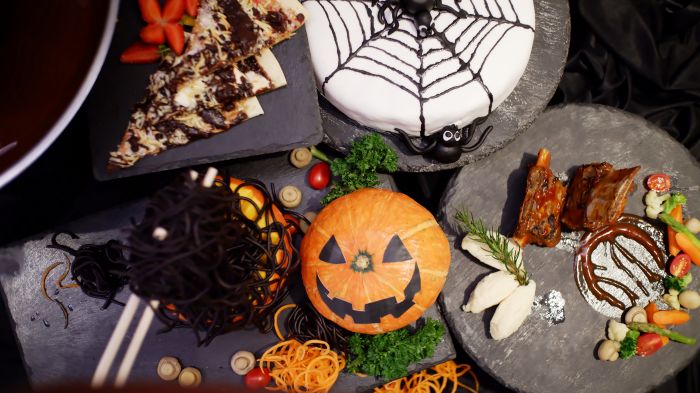 For this Halloween, Executive Chef of HARRIS Hotel & Conventions Kelapa Gading, Anton Sujarwo and his team have prepared appetizing stall dishes, including Bloody Spare Ribs, Scary Sushi Sashimi with a refreshing dessert, including Black Cake, Spider Cake, Pumpkin Cake and more. The Halloween Buffet Dinner at HARRIS Café is on Thursday, October 31, 2019, starting at 18:00 – 22:00 WIB.
Price: Rp. 235,000, – net / person and Rp. 117,500, – net / person for children aged 6-12 years.
Address: Jl. Boulevard Bar. Raya, Kelapa Gading Timur, Jakarta Utara
Phone: +62-2145878200/+62-8119592220
The American Club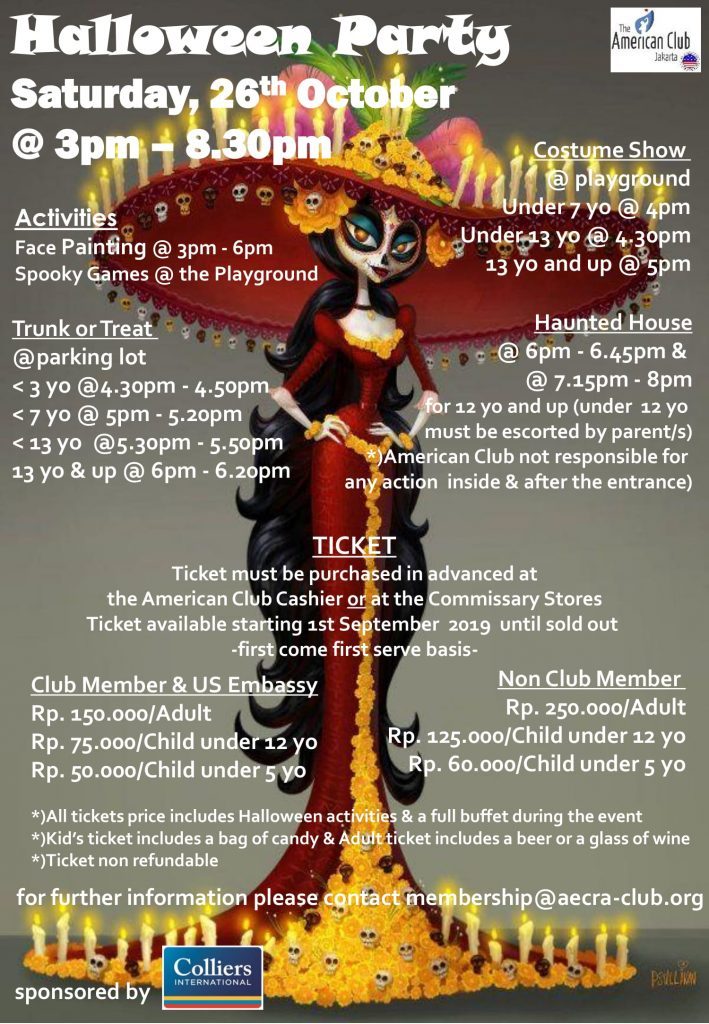 Halloween Party held at Saturday, 26th October will be a party that especially caters to your little ones. there are numerous activities and promos that your children can enjoy. For activities, there will be face painting at 3pm-6pm and spooky games at the playground. Other than that, your children can also join in for trunk or treating, costume show or haunted house. This special occasion will be held on Saturday, 26th October, 2019 from 15:00 – 20:30.
Price: The entry fee varies from members and non-members. AmCham members will be charged with IDR 150,000 / adult, IDR 75,000 / child under 12 yo, and IDR 50,000 / child under 5 yo. Non-members will be charged with IDR 250,000 / adult, IDR 125,000 / child under 12 yo and IDR 60,000 / child under 5 yo.
All tickets include Halloween activities and a full buffet during the event, which also includes Kid's bag of candies & a beer or a glass of wine for adults. The ticket must also be purchased in advance at the American Club
E-mail: membership@aecra-club.org
What are your planning this halloween? Tell us your plans in the comment section below!