List of Recommended Tattoo Parlors in Indonesia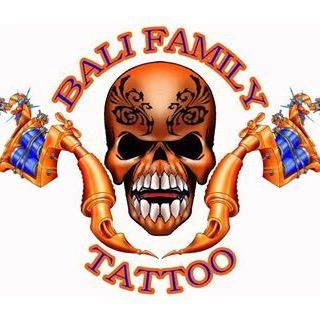 Tattoos are an expression of body art. Whether it is for art, or it carries a deep meaning that represents a loved one or something special. Which is why, tattoos are considered something extremely personal. Moreover, tattoos are a painful process in which ink is permanently injected on your skin. The dangers of this could happen with low quality equipment or bad tattoo artists. It is most important to find tattoo parlors that serve high quality tattoos that look exactly how you envisioned them and would not fade with time.
Here are the recommended tattoo salons in Indonesia:
Two Guns Tattoo Bali, Bali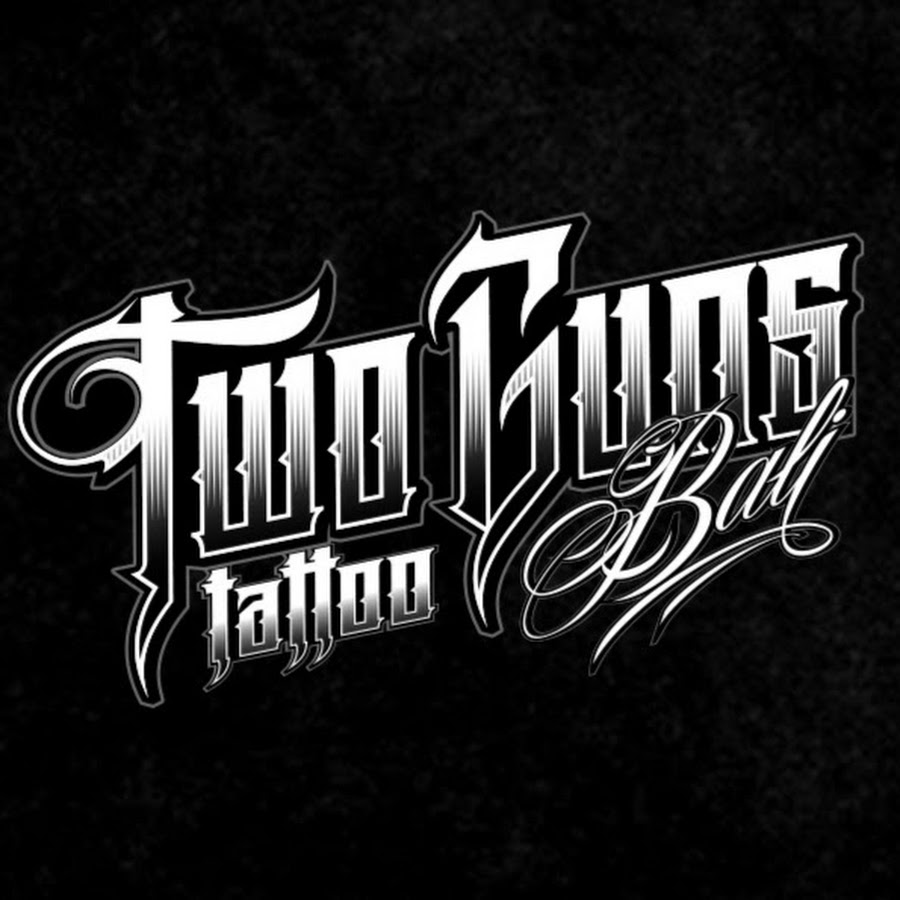 Although established from 2010, this tattoo studio is particularly well-known among tattoo enthusiasts. The tattooist they employ are international award winners' artist, in which they are glad to apply all styles of tattoo, fix bad tattoos, restore faded tattoos and do services like cover-ups. They also use important American inks and guns for their freehand work. This tattoo studio has the same health standards, rules, and regulations that Australia still practices. Two Guns is recognised by the Professional Tattoo Association of Australia and have advanced medical sterilizing equipment in house. Price of tattoo starts from IDR 1,200,000.
Address : Jalan Patih Jelantik No. 204 X, Kuta, Bali
Phone: +62-81337429868
Website: https://www.twogunstattoobali.com/
Mason's Ink, Bali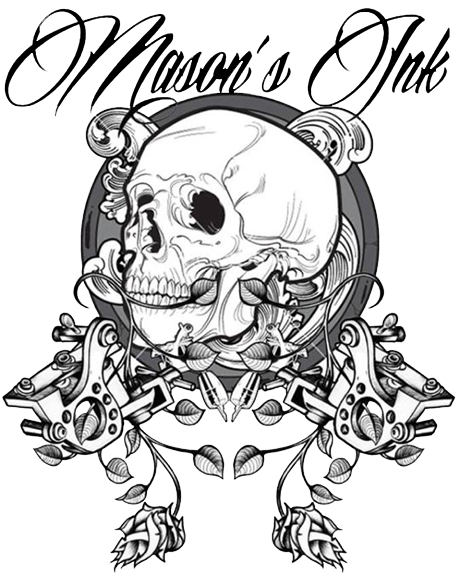 Located at both Kuta and Seminyak, this tattoo parlor has become a popular destination for tattoo enthusiasts and whoever wants a tattoo while in Bali. The studio at Seminyak is one with spotless environment with Australian hygiene standard, hospital level equipment and setup. They only use the finest product USA imported inks, sterile equipment, and premium needles that are opened in front of each customer. You can contact Ali Bastardos, Erwin, Made and Ipin to make a tattoo of your personal preference. Their designs include colourful ink works, which go very well into graded watercolour-style floral and feather patterns. While waiting, customers will also be entertained with sound systems and flat-screen TVs. Price starts from IDR 500,000.
Address: Jl. Raya Legian No.86, Kuta, Bali
Phone: +62-82247665666
Website: http://masonsink.com/
Bali Family Tattoo Studio, Bali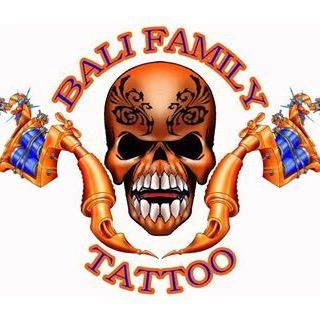 If you are looking for an established tattoo parlor in Bali, one of the locations you can visit are Bali Family Tattoo Studio. Established in 1973, it is the longest standing tattoo parlor in Bali. Many are delighted when they walk in the salon, from the clean tattoo studio, its sterile and single-use equipment, and its reasonable price. There are various tattoo designs you can find in their portfolio, range from Balinese mask and mythical beast, symbols, Viking, animal yet floral patterns in colorful shades to freehand styles. In addition to tattoos, they also do body piercings and dreadlocks as well. Prices can be bargained from IDR 1,000,000 for simple tattoos, once discussed with their friendly team.
Address: Jl. Raya Legian No.8, Kuta, Badung, Bali
Phone: +62-361757189
Suban Tattoo, Jakarta 

Amongst the tattoo parlors in Jakarta, Suban Tattoo is one of the most famed tattoo parlors in Jakarta. The reason to its fame is mostly due to the large number of celebrity clientele that it is known to have. From actors, singers to football players, many of them have come to his studio to get their tattoo done. This is studio is has also won numerous tattoo competitions held in numerous cities in Indonesia. Visitors can also do face painting and body painting at this studio. Price of tattooing starts from Rp 750.000, while the price for portrait realism and realism 3D is Rp 1.800.000 per hour.
Address: Mall Taman Palem, Jalan Kamal Raya Outer Ring Road Kelurahan Cengkareng Timur, Cengkareng West Jakarta – lantai : Lower Ground Blok A 117-118
Phone: +62-8111778118, +62-85221420020, +62-2129038695
BBM PIN: 5D8C373F
Whatsapp: +62-8111778118
E-Mail: [email protected]
Website: www.subantattoo.com
Alink Kootaishi Tattoo Studio, Bekasi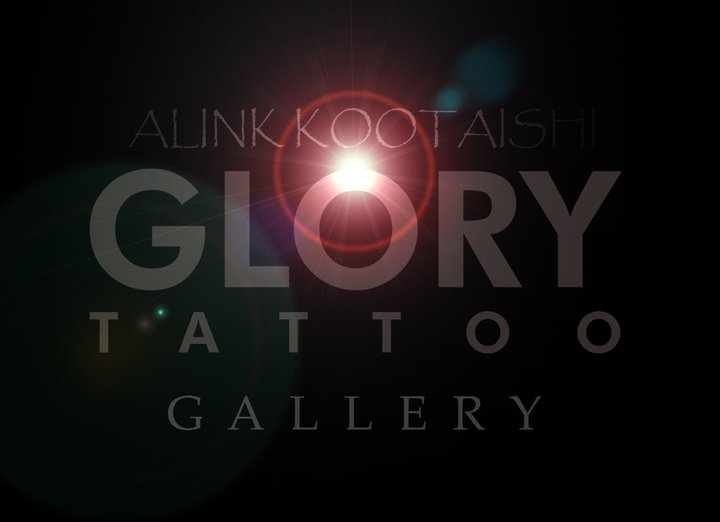 Another famous figure in the Indonesian tattooing industry is Alink Koostaishi, who has been tattooing for over 15 years. Not only does he receive awards within Indonesia, but he has also numerous international awards. He mostly does called appointments which you can take by going to his website or contacting the number on his personal website.
Where: Jl. Raya Patriot, Mangkunegaran No. 1, Jaka Sampurna, Bekasi
Phone: +62-2188850970, +62-81381180878
Website: alinkkootaishi.com
Redskin Bali Tattoo, Bali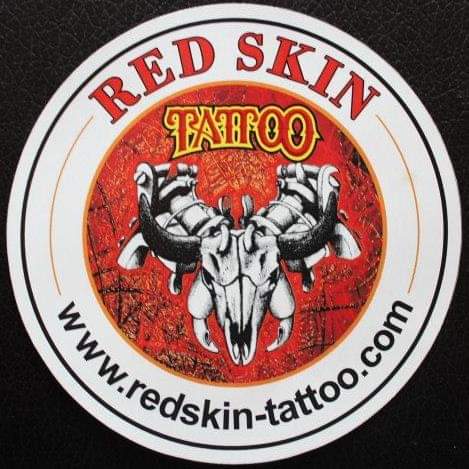 Otherwise, you can visit the Redskin Bali Tattoo that has been in business since 1998. Now, modern and further upgraded and with an extensively grown portfolio, Agusto (tattoo artist and owner) is much more experienced in accepting different types of orders. The studio boasts a minimalistic design complete with a waiting room that is equipped with air-conditioning, cable TV and internet connectivity. The tattooing equipment are also international standard, with needles and quality ink imported from America. His specialties include tattooing tribal art, simple wordings, calligraphy and portraits. Agusto also does artistic renderings of Balinese motifs such as the Barong and other mythical figures, both in black and white and full colour shades. Palm-sized designs start from IDR 1 million (USD 74).
Address: Jalan Kartika Plaza No.69, Kuta
Phone: +62-08179782879
Kent Kent Tattoo Studio, Bandung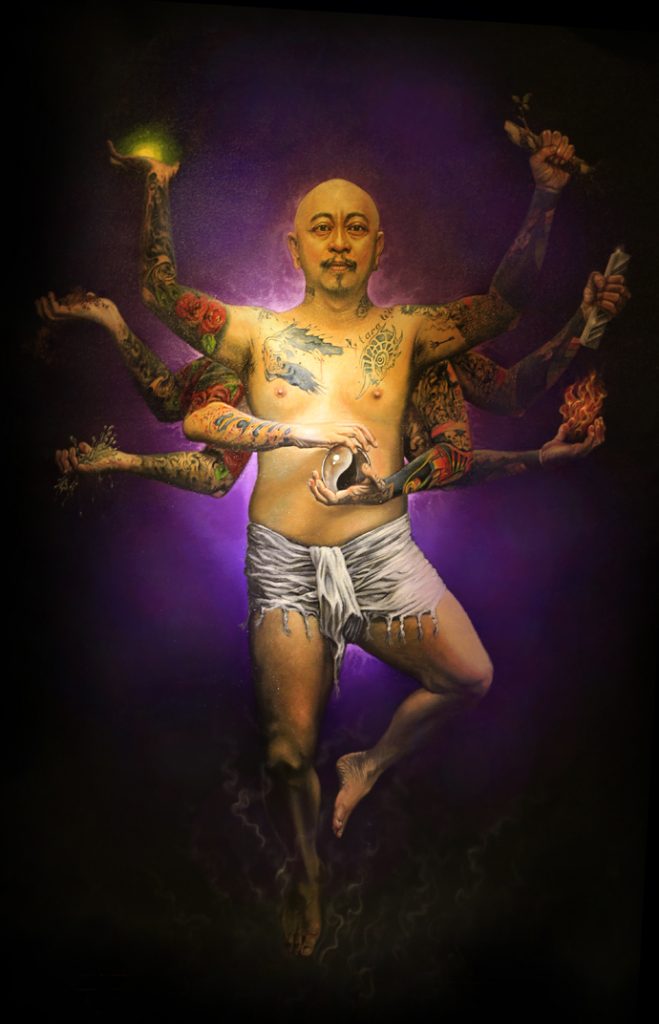 Tatoo
Owner of this studio, Yusepthia Soewardy or more known as "Kent" is one of the most famous tattoo artists in Indonesia. Not only does he have numerous prizes and certificates for his accomplishments, but his large circle of celebrity clientele also adds to his accomplishment. His works are a masterpiece, as those who got inked by him get a certificate from the Indonesian Museum of Records and a tattoo certificate. Tattoo designs can be ordered straight up from the website itself, and those who want  a tattoo from Kent himself have to have an appointment 1 week in advance. Those who want to be tattooed in another area rather than the studio will have to pay 3.000.000 within Bandung and 5.500.000 outside.
Address: Apartement Gateway gf.A.05, Jl. Jend. A. Yani No.669, Padasuka, Cibeunying Kidul, Bandung
Phone: +62-82216630321, +62-8112250572
Email: [email protected]
Honorable Mentions:
Balinesia Tattoo Studio, Bali
Address: Jalan Pantai Kuta 27A, Kuta
Phone: +62-0361767394
Bali Tattoo Studio – Gods of Ink, Bali
Address: Jl. Raya Legian No.398, Legian, Kuta, Badung, Bali
Phone: +62-81999485959
Website: www.balitattoo-studio.com/
Artful Ink Bali, Bali
Address : Jl. Petitenget No.1, Seminyak, Badung, Bali
Phone: +62-87860511033
Website: https://artfulinkbali.com/
Tattoo Hut Bali, Bali
Address: JL Benesari, Kuta, Bali (next door to Stakz Restaurant)
Phone: +62-82237071957
Website: https://www.tattoohutbali.com/
Luxury Ink Bali, Bali
Address: Jl. Camplung Tanduk No.4x, Seminyak, Kuta, Bali
Phone: +62-81999586844, +62-3619342971
E-Mail: [email protected]
Website: https://luxuryinkbali.com/
Altar Tattoo, Bali
Address: Jl. Raya Semat No.30, Tibubeneng, Kuta Utara, Bali
Whatsapp: +62-81238816699
Website: http://altartattoobali.com/
Tattoo Hut, Bali
Address: JL Benesari, Kuta, Bali (next door to Stakz Restaurant)
Phone: +62-82237071957
E-Mail: [email protected]
Website: https://www.tattoohutbali.com/
Get Inked, Bali
Address: Jl. Kartika Plaza #21, Kuta, Bali
Phone: +62-361767754
Website: http://www.getinkedatbaliink.com
Shotonk Tattoo, Bali
Address: Jl. Benesari (Next to Four Points by Sheraton) Kuta, Badung, Bali
Whatsapp: +62-85953773988
E-Mail: [email protected]
Website: http://shotonktattoos.com/
Mex Tattoos, Bali
Address:  Jl. Legian Kelod No. 390, Kuta, Bali
Phone: +62-085238301158
E-Mail: [email protected]
Website: http://mextattoos.com/
Suku Suku Tatau, Bali
Address: Jalan Nakula 99X, Seminyak
Phone: +62-08159691475
E-Mail: [email protected]
Website: http://sukusukutatau.com/
Toby Myer Tattoo Bali, Bali
Address: Jl. Kunti 2 No. 25B Seminyak, Kuta – Badung, Bali 80361
Whatsapp: +62-82217775857
E-Mail: [email protected]
Webiste: https://tobymyer.com/
Sekala 369, Bali
Address: Jl. Dukuh Indah, Kerobokan Kelod, Kuta Utara, Denpasar, Bali
E-Mail: [email protected]
Website: http://www.adeitameda.com/, http://www.thisis369.com/blog/
Eagles and Dagger Tattoo Studio, Depok
Address: Jalan Margonda Raya No. 519, Depok
Phone: +62-2122710244
E-Mail: [email protected]
Website: http://eaglesndagger.wixsite.com/eaglesndagger/home
BucksBuks Tattoo, Jakarta
Address: Jl. Kemang 1A No.29B, Bangka, Jakarta Selatan
Phone: +62-81315324159
Website: bucksbukstattoo.com
Black Jack Tattoo, Jakarta
Address: Mall Artha Gading Lt.1 (Millennium) Blok B3 No.10 North Jakarta
Phone:  +62-818782521
E-Mail: [email protected]
Website: www.blackjack-tattoo.com
Circle Tattoo Studio, Jakarta
Address: MANGGA DUA SQUARE, Floor GF Blok B No.5-6, North Jakarta
Phone: +62-85624645099
E-Mail: [email protected]
Website: www.circletattoostudio.com
INTTATTOO, Jakarta
Address: STC Senayan 1st Floor #1080, Jakarta
Phone: +62-81283559492, +62-81318826632
Whatsapp : +62-82261796999
Website: www.inttattoo.id
THEEYE TATTOO STUDIO, Jakarta
Address: Jl Kemang Raya 16A, South Jakarta
Phone: +62-8159893322
E-Mail: [email protected]
Website : www.theeyemerch.com
Black Dragon Tattoo, Jakarta
Address: Mangga 2 Square Lantai"UG,Block C no.169/174/168, North Jakarta
Phone: +62-2191266136, +62-81210102996, +62-81280919054
E-Mail: [email protected]
Website: http://www.blackdragrontattoojakarta.com
Sonnee Tattoo, Jakarta 
Address: STC Senayan Lantai G No. 54, JL. Asia Afrika Pintu 9, Gelora, Tanah, RT.1/RW.3, Gelora, RT.1/RW.3, Gelora, Kota Jakarta Pusat, Daerah Khusus Ibukota Jakarta
Phone: +62-2157931782
Circle Tattoo Studio, Jakarta
Address: Jalan Gunung Sahari, Mangga 2 Square, Lantai GF blok B 5-6, Ancol, Jakarta Utara
Phone: +62-85624645099
E-Mail: [email protected] 
Website: circletattoostudio.com
LUCKY LAMZ TATTOO STUDIO, Jakarta
Address: Mangga Dua Square, Ground Floor, Block A no 109/ 112, Jl. Gunung Sahari, Jakarta Utara
Phone: +62-89506097205
E-Mail: [email protected]
Websites: http://www.luckylamztattoo.com/
TOXIC TATTOO, Yogyakarta
Address: Jl. Sukonandi II No. 9 F, Semaki, Yogyakarta
Phone: +62-2747441431
E-Mail: [email protected]
Website: http://www.toxictattooindonesia.com/
ETERNITY TATTOO PARLOR, Yogyakarta
Address: Jl. Hortensia CT X/01, Selokan Mataram, Gejayan, Yogyakarta
Phone: +62-81915517155, +62-8179422968
E-Mail: [email protected]
HITAM SKIN DEEP ART, Yogyakarta
Address: Jl. RE Martadinata 114, Wirobrajan, Yogyakarta
Phone: +62-2747820666
E-Mail: [email protected]
Website: http://www.hitam.net
Jolly Roger, Yogyakarta
Address: Jl. Kusbini No.4, Klitren, Gondokusuman, Yogyakartaa
Phone: +62-82221221913
Toxic Tattoo Park, Yogyakarta
Address: Studio 1 : JL. Sukonandi II no.9F, Semaki Yogyakarta
Phone: +62-2747441431
E-Mail: [email protected]
Website: http://toxictattooindonesia.com/about.html