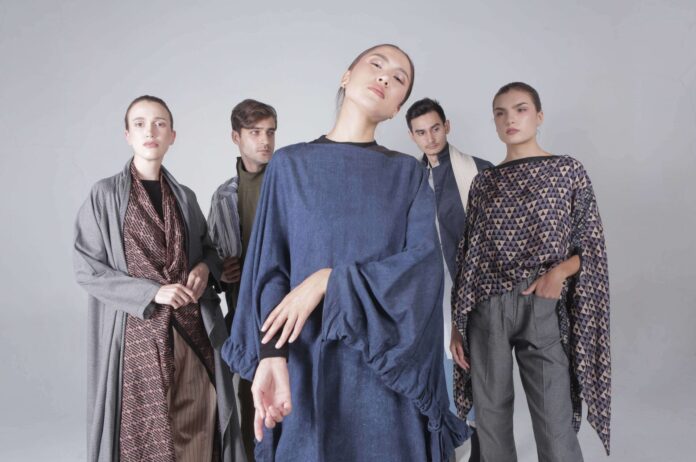 Fashion is meant to make you look better and feel your best at any possible time. But unfortunately, it can come at a price. Whether it is toxic waste, excess non-biodegradable material and large consumption of water, fast fashion has negative effects on the earth and the environment. Many fashion brands are beginning to realize this. Which is why sustainable and environmentally-conscious local brands are beginning to crop up in Indonesia.
Here are the eco-friendly fashion brands in Indonesia:
Sejauh Mata Memandang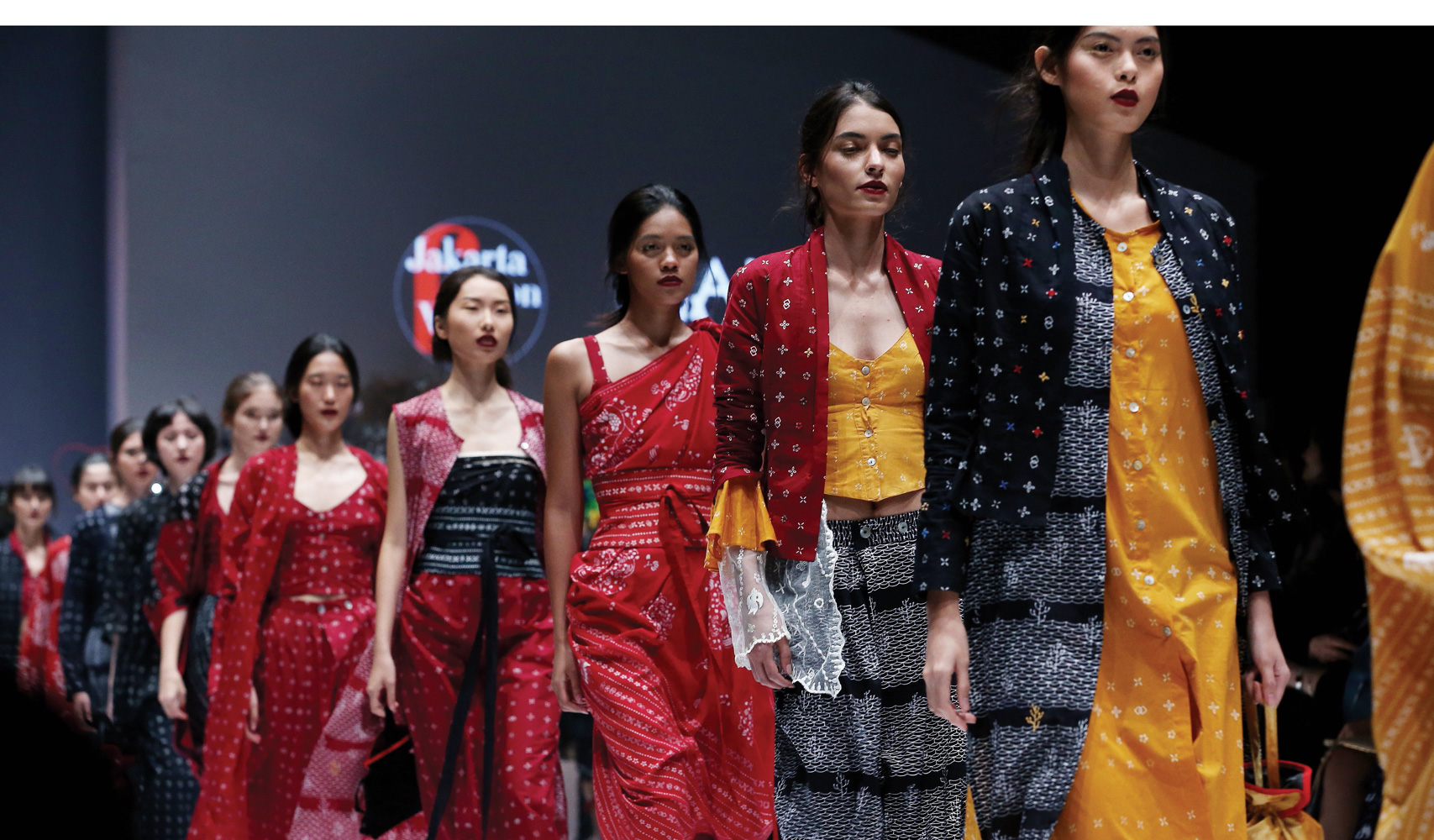 Sejauh Mata Memandang, or 'as far as the eye can see', is a local fashion brand that uses traditional Indonesian clothing and technique with motifs from all over the archipelago. They offer batiks and kebayas, Javanese traditional blouse sets, which are given a more contemporary and casual twist.
Moreover, Sejauh Mata Memandang exclusively uses recycled materials and environmentally friendly fabrics such as lyocell in their clothing. To ensure textile workers are also given a fair treatment, they work closely with local artisans from Java, Bali, and the island of Sumba in the East Nusa Tenggara province.
Whatsapp/Text us at +62 812 1287 0072
Email: cs@sejauh.com / webstore@sejauh.com
Website: https://sejauh.com/
2. Pijakbumi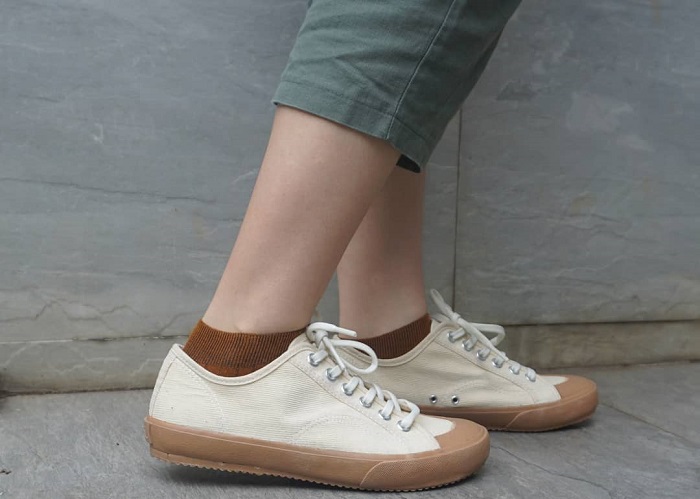 Sneakers are one of the hottest fashion trends right now. With sneakers appearing in high fashion, Indonesian local brands are also coming out with new sneakers concepts. Pijakbumi is one of the local sneakers fashion house that offers something different. It offers sustainable made kicks with designs that uses warm, natural earthy tones.
Not only using designs that reflect their philosophy, the materials used are organic and recycled from weaves made of eceng gondok (water hyacinth) and rubbers from used tires. The sneakers are also made almost entirely by hand in Pijakbumi's workshop in Bandung which is known as the centerpiece of Indonesia's shoemaking industry.
Pijakbumi has also enjoyed international status on the global stage as they were selected as one of the Emerging Designers at MICAM Milano, a biannual international footwear fair held in Italy.
Address: Jalan Gudang Utara 40B. Merdeka, Sumur Bandung
Phone: +6282115234155
Email: hello@pijakbumi.com
Website: https://pijakbumi.com/
3. Kana Goods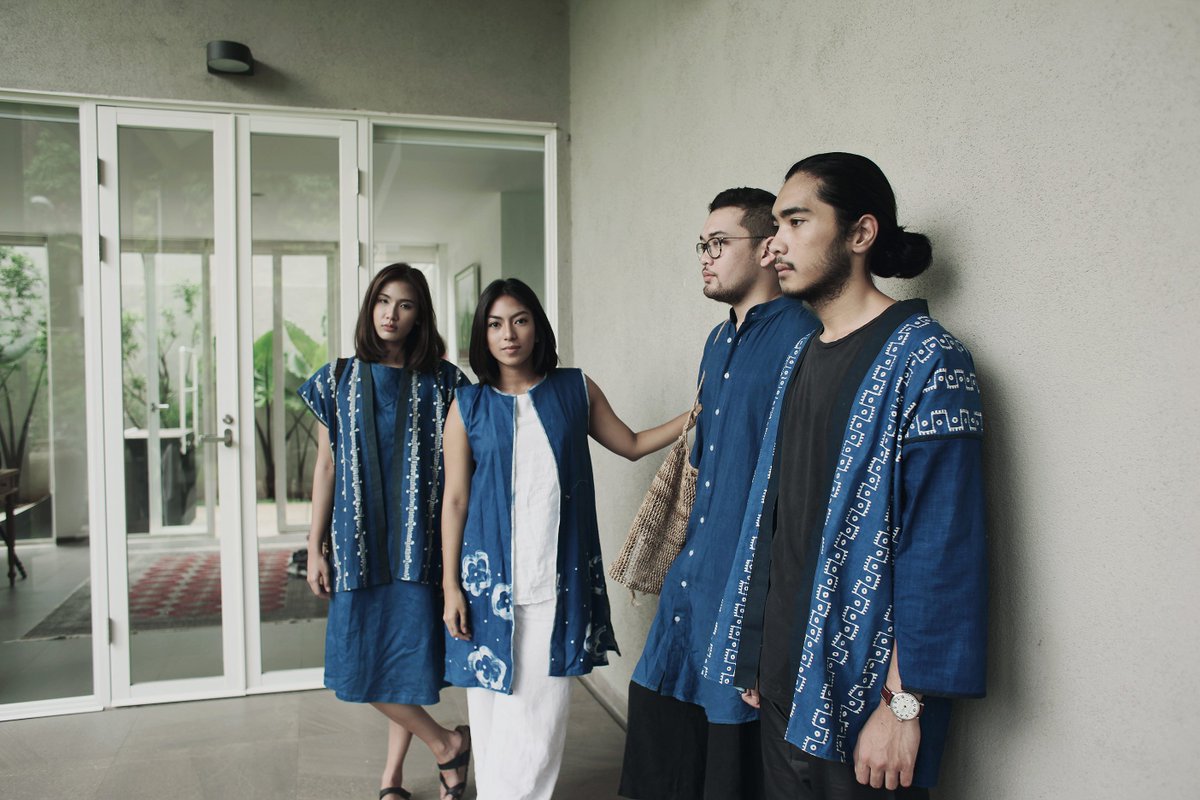 Kana Goods uses the philosophy of Japanese-inspired minimalist with natural-dyed apparel. This is because they are concerned with synthetic dyes used in mass textile production which can be harmful to workers and while waste is negatively affects the environment.
Because of that, Kana's products are dyed with natural indigo extracted from the Indigofera tinctoria plant. They also make the effort of reducing waste and simplify production by making all their clothing one-size-fits-all and dyed in the same indigo hue.
While indigo dyeing itself is a part of Japanese fashion, Kana homage to it with their kimono-like outerwears. Tambal (Indonesian for patches) are also designs akin to Japanese sashiko. Kana Goods still have their Indonesian touch with batik-inspired patterns adorning their shirts and outers.
Instagram: @kanagoods
Tokopedia: kanagoods
4. Sukkha Citta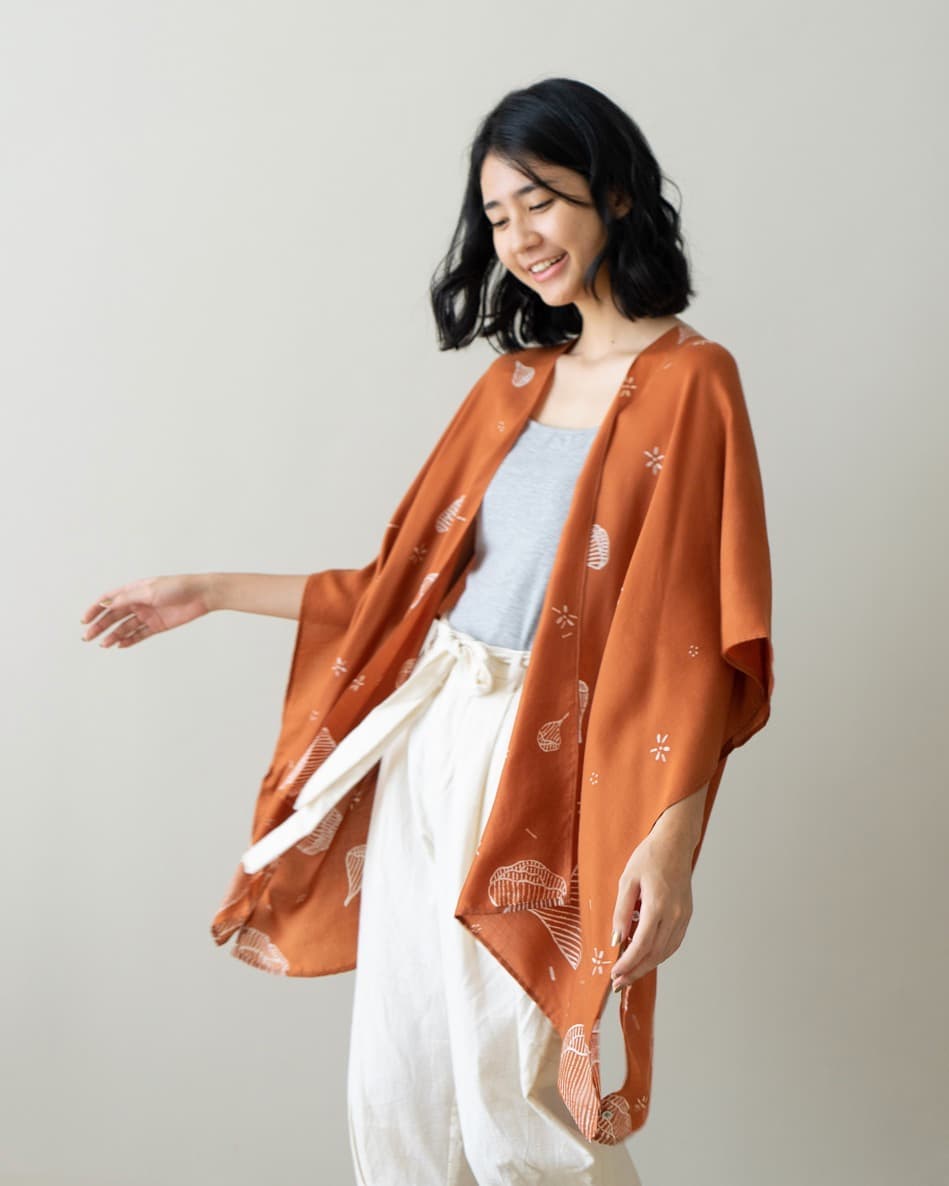 The inspiration for Sukkha Citta comes from the founder Denica Flesch who discovered the amount of inequality in the world of fast fashion while working as a consultant for World Bank's social development program. Sukkha Citta then became a brand that offers timeless, sophisticated apparel which also empowers local artisans by using sustainable business practices.
Sukkha Citta dresses are both chic and versatile, as it can be worn whether it's for a grocery run or as evening wear. They use organic materials and natural dyes which are used as much as possible. In order to minimize waste, leftover fabrics are turned into small accessories or packaging. Sukkha Citta's concern is not only in the environment, but also the wellbeing of villagers. Using the philosophy of 'villages, not factories', Sukkha Citta works closely with local artisans to ensure that proceeds from sold products go directly to them.
E-mail: hello@sukkhacitta.com
Whatsapp: +62 821-4102-1688
Website: https://www.sukkhacitta.com/
5. Imaji Studio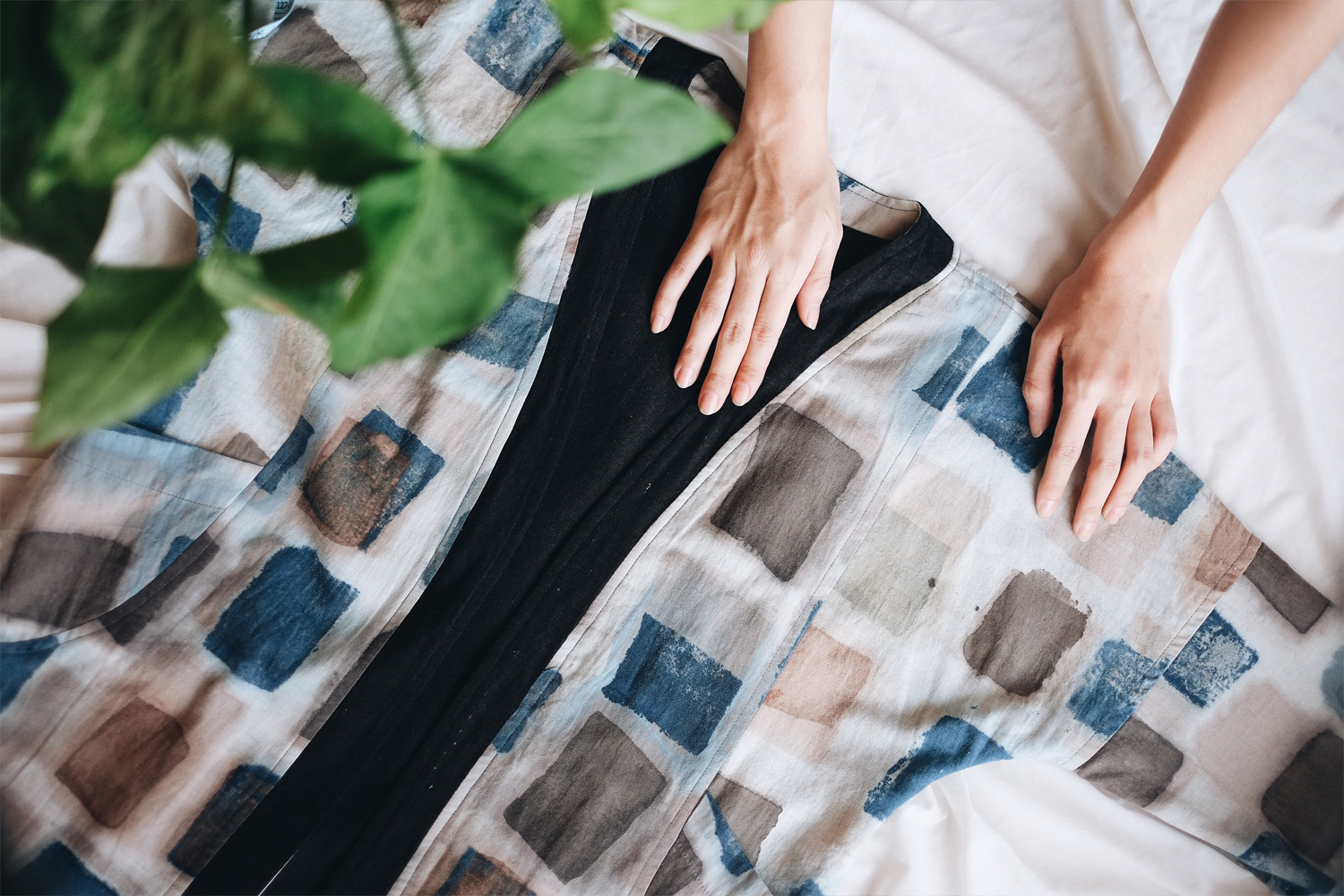 The core philosophy of Imagi Studio is wabi-sabi, which states that beauty lies in the imperfection. Interpreted by Imagi Studio, their clothes are made with rough, asymmetrical patterns running through their designs.
Their motifs are the most interesting part, in which they use various methods to achieve it using eco-printing, airbrush, to even hand brushing. Since sustainability is also one of their goals, they exclusively use natural dyes sourced from indigo plants, mangoes, bungur trees, and sappan woods sourced from Bali.
Studio (Appointment Only): Apartmen Istana Sahid, Jl. Jendral Sudirman No.Kav.86 Jakarta Pusat 10220
Whatsapp: +628111656521
Email: info@imajistudio.co
Website: https://imajistudio.co/
6. Cinta Bumi Artisans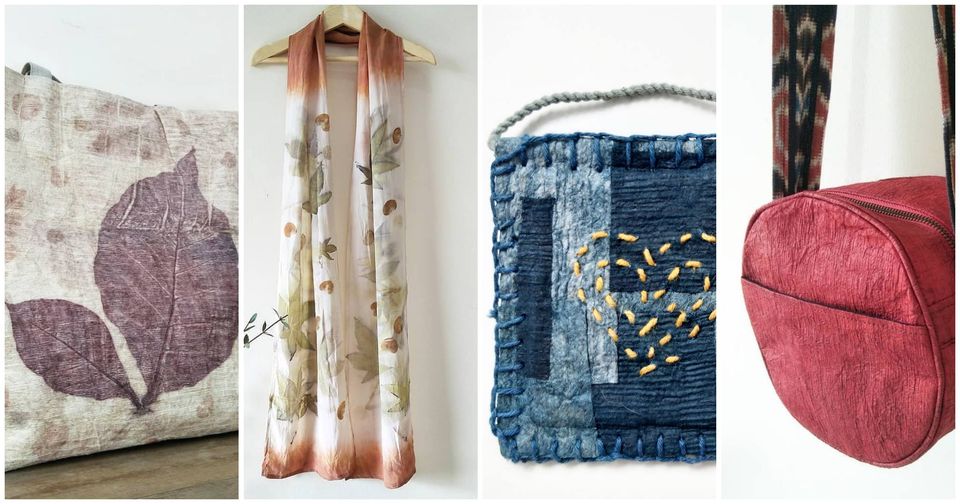 Cinta Bumi, or 'to love the Earth', puts the brand's sustainable philosophy front and center. Their accessories ranging from tote bags, scarves, and necklaces are all designed with sustainability and environmentally friendly in mind, while it uses warm, earthy tones and nature-inspired motifs.
The material and dyes used are organic with the most notable one being barkcloth. Known as fuya in Indonesia, barkcloth is a fabric made of tree barks from Poso, Sulawesi where the fuya-making tradition is slowly becoming a dying art form.
Email: info@cintabumiartisans.com
WhatsApp: +62 878 5842 2100
Instagram: @cintabumiartisans
Website: https://cintabumiartisans.com/
7. Lanivatti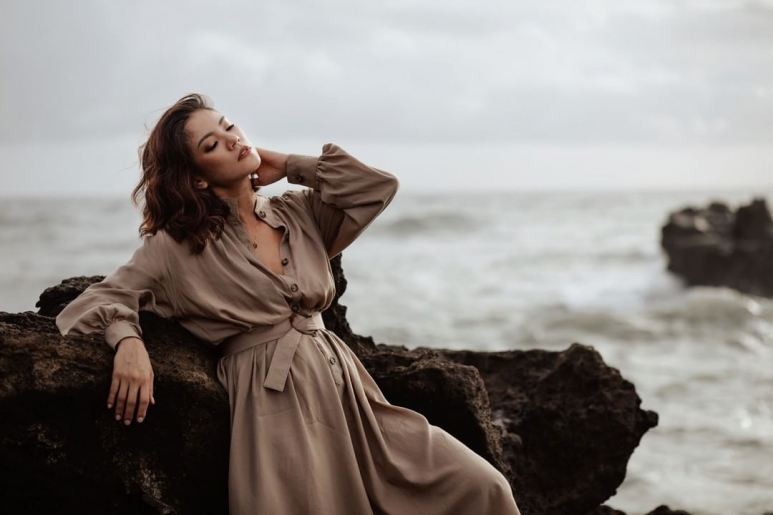 Lanivatti is a clothing brand that offers sustainable travel wear. They have a lineup of versatile and roomy tops, dresses, and jumpsuits which comes in neutral colors with plenty of pockets, blending both comfort and functionality into one.
Not only that, but it also comes with runway-worthy looks, which means you'll be photo-ready whether it's for a night out in town or a safari. It's also environmentally friendly, with 90% of the materials used are natural, biodegradable fibers such as viscose rayon fibers and lyocell.
Lanivatti still offloads their clothing production to other suppliers, but they are careful who they work with as they make sure these suppliers conform with Lanivatti's ethical standards. Fabrics come from Tokoencit, a certified sustainable fabric maker in Bandung. Meanwhile, production is handled by The Yarn & Co in Surakarta, a garment manufacturer with pay above the legal minimum wage, fair working hours, and zero child labour.
Email: info@lanivatti.com
Tokopedia: Lannivati
Whatsapp: +62 812-8922-1982
Instagram: @lanivatti_official
Website: https://lanivatti.com/
8. Canaan Studio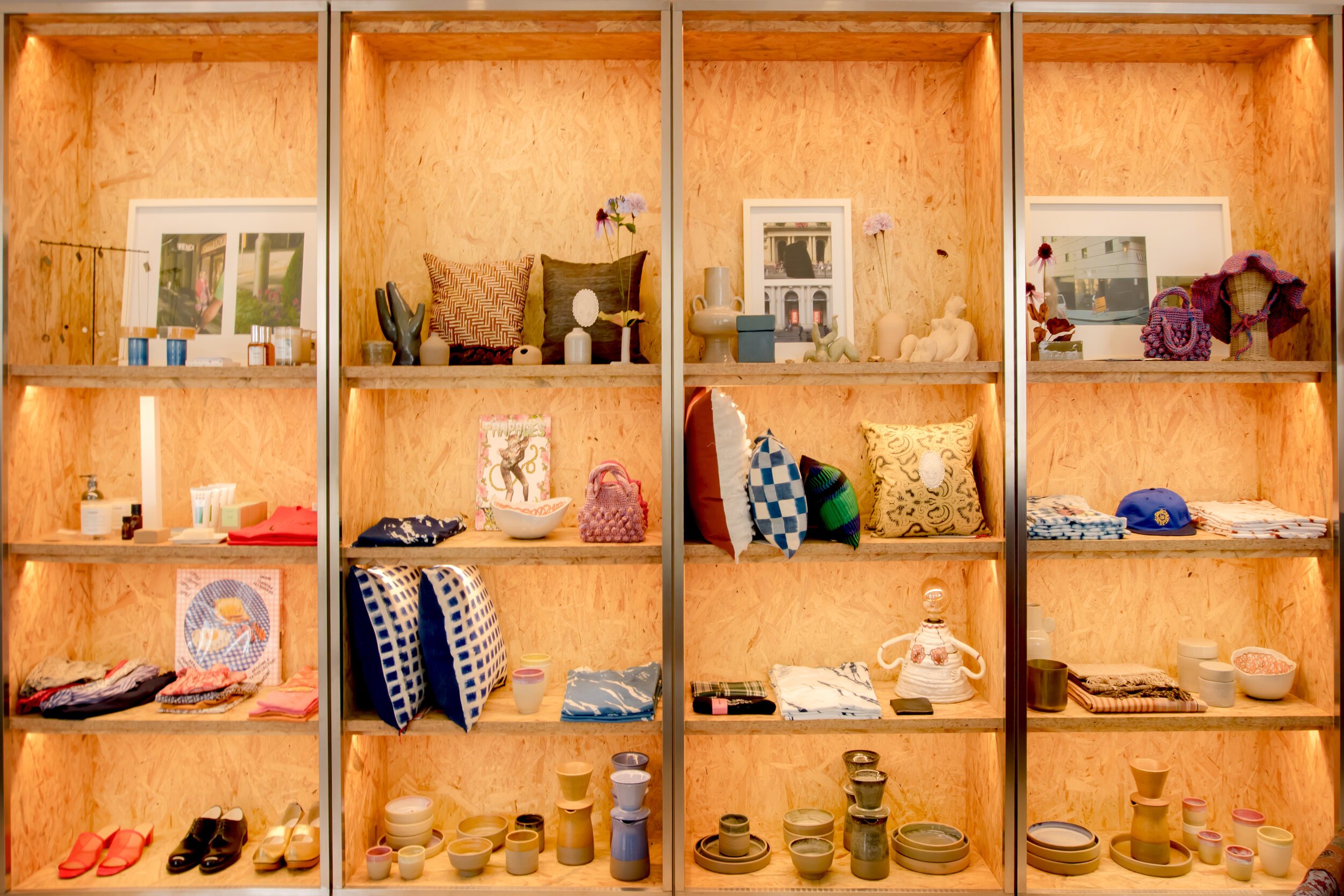 Canaan Studio is already a famous retail shop that sells everything from fashion to homeware shop which could reduce your carbon footprint. It was once featured in Condé Nast Traveler magazine as one of the island's best retail spaces. We highly recommend that you check out this space as this Bali-based retail boutique is a gathering spot for like-minded businesses, all abiding by the same sustainable philosophies and practices.
Other than Canaan's clothing collections, the shop carries goods from other Indonesian sustainable fashion brands, such as handmade ceramics from Ayu Larasati and Rabbit Habit's beauty products. Those living in the capital can drop by Canaan's experimental space Niniveh in South Jakarta, where they regularly host art exhibitions and lifestyle workshops while also carrying a selection of the boutique's sustainable goods.
Address:
Niniveh Space, Jl. Cikajang No.63, RW.5, Petogogan, Kec. Kby. Baru, Kota Jakarta Selatan, Daerah Khusus Ibukota Jakarta
Canaan x Rou, Jl. Drupadi 1 No.11B, Seminyak, Kuta, Kabupaten Badung, Bali
Escalier, Jalan Petitenget No.51B Kerobokan Kelod, Seminyak, Kec. Kuta Utara, Kabupaten Badung, Bali
Instagram: @canaan_bali/@canaanstudio_/@niniveh_space
Email: niniveh.space@gmail.com
Whatsapp: +62852-1566-6995
Website: https://canaan-studio.com/
9. heySTARTIC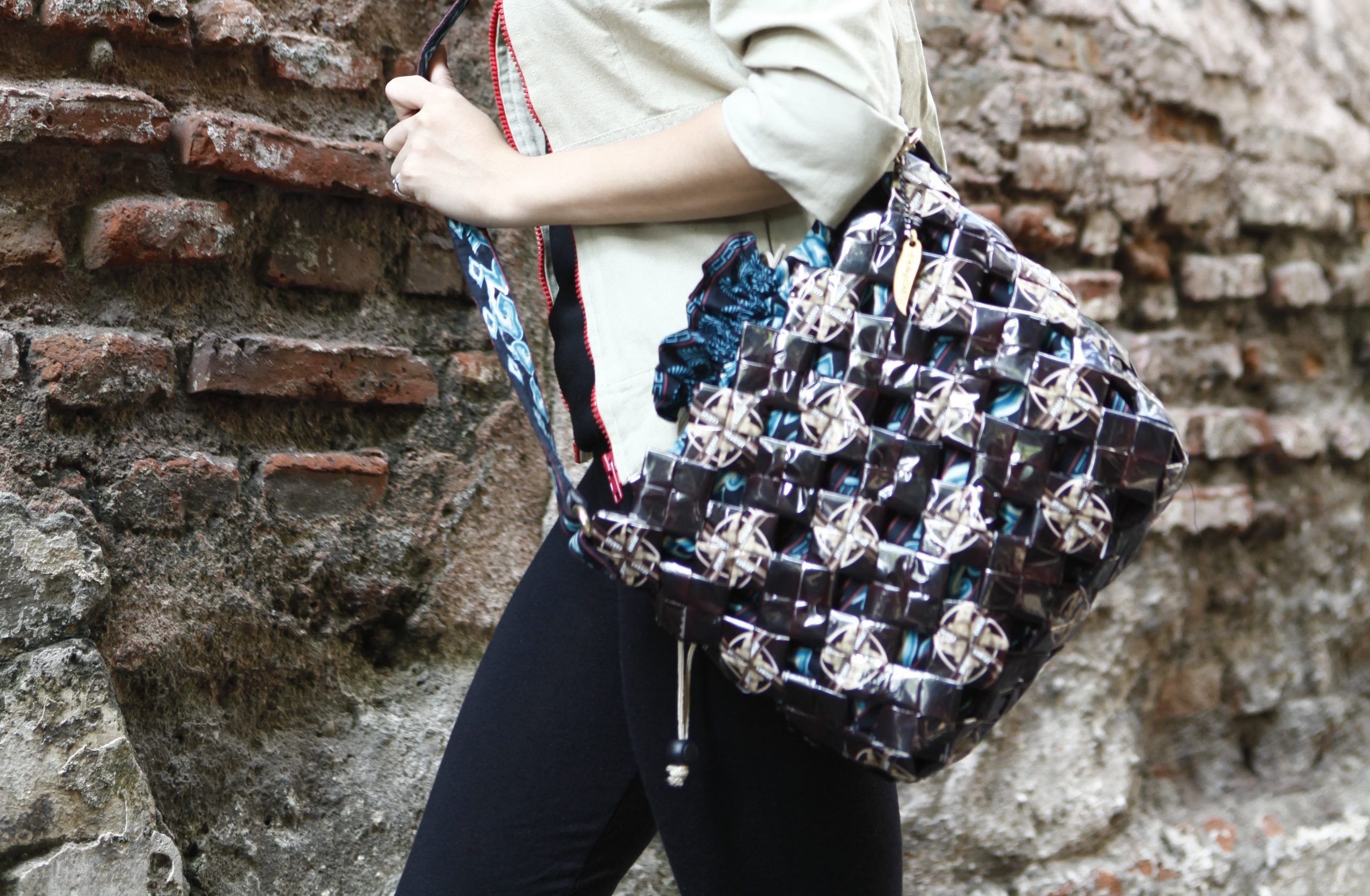 This brand puts forward the concept of sustainable with community empowerment and recycled paper products. Wallets, bags, and sandals are produced from the processing of used paper waste.
Starting from milk cartons to cement paper, it's used as fashion products with beautiful and unique designs. It's been proven that to more than 100 designs that have been produced. Additionally, a number of local craftsmen were invited to work together in order to get economic benefits. Not only that, this brand seeks to apply ethical principles by holding various trainings and education.
Email: hey@startic.co
Shopee: heystartic
Tokopedia: heystartic
Instagram: @heystartic
Website: https://startic.co/
10. Osem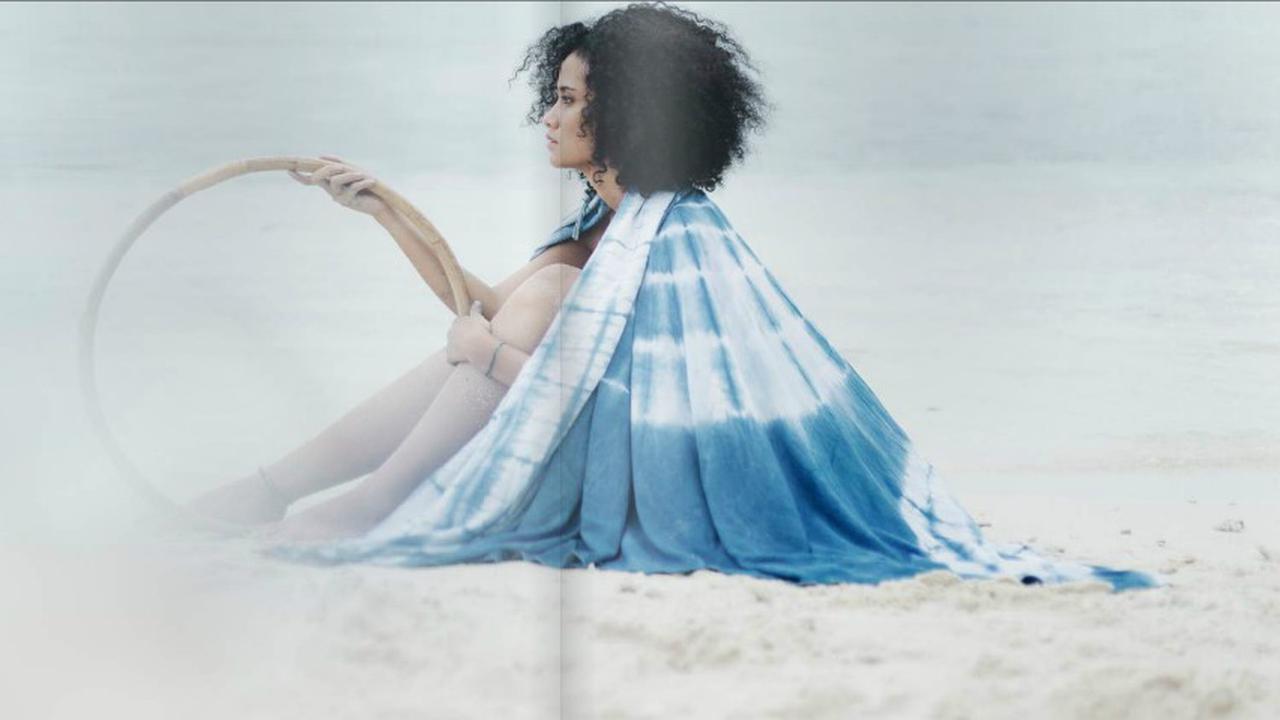 Another local product that is committed to upholding the principles of sustainability is Osem. The result is clothes made of cloth processed with the jumputan technique through folding, tying and coloring techniques.
Its various products are known for its blue color as a result of the natural coloring process of various Indonesian plants. Osem also developed themselves and remained consistent with their principles by using fabrics from natural fibers such as linen and hemp. With zero-waste philosophy, this brand maximizes the remaining materials available and avoids using zippers and buttons made of plastic.
Instagram:@_osem
Lazada: OSEM
11. Hlaii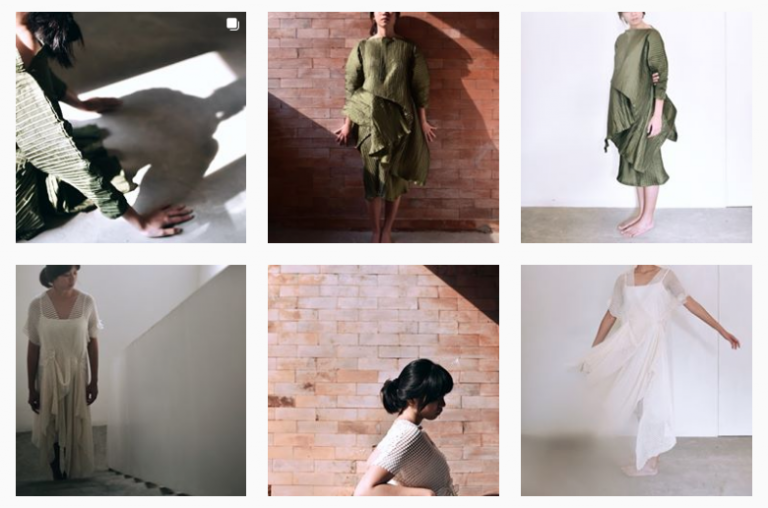 The core principle of Hlaii is to reduce textile waste to zero or up to a maximum of 15 percent. To prevent that, one of the way the label does this is by involving no cutting of material, so the entire length of the fabric is made into a continuous design using self-developed techniques. Another way is all the clothes are all made to order, which means it can take up to two weeks for their final pieces to be ready. Despite the label being relatively new to the industry, many Indonesian celebrities like Dian Sastrowardoyo, Yura Yunita, and Gita Gutawa are just some of their famous clientele.
Instagram: @_hlaii
12. Seratus Kapas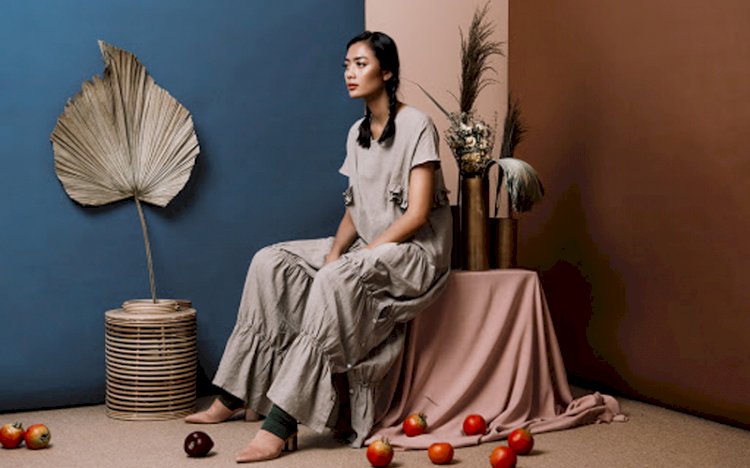 What Seratus Kapas or translated as 100 Cotton offers is simple clothing for urban women. The material used are made from raw cotton or linen which is either pre-washed or dyed. Only natural dyes are use, which makes it safer for the environment and their workers. The delicate fabric is especially cared for by the label so that it is fully used in the right manner and does not get ruined during their sustainable manufacturing process.
Phone: +62 856 9700 8080
Instagram: @seratuskapas/@seratuskapas_store
Line : @seratuskapas
Email: info@seratuskapas.com
Website: http://www.seratuskapas.com/
13. Biasa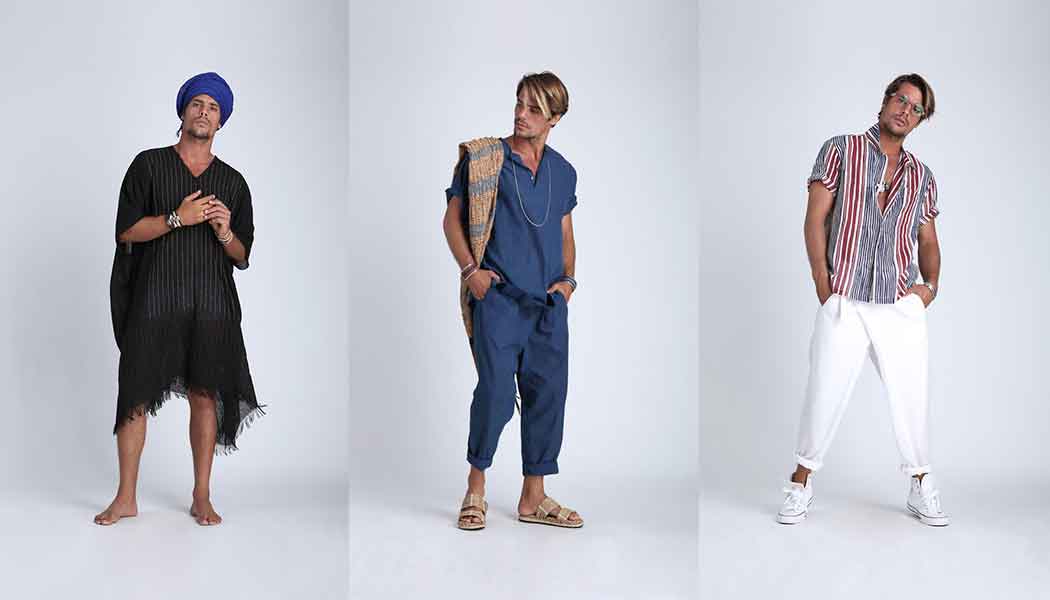 Biasa is a fashion boutique that features sophisticated pieces for men and women. It is an upscale yet sustainable brand which incorporates creative cuts, artisanal details, and natural materials to create their elegant products. The products offered includes free-flowing oversized shirts, kaftans, dresses to jewelry, footwear, and accessories. What makes their clothing special is that their garments are handmade, hand-stitched and uses hand-loomed fabrics. Currently, the fashion items are housed in two locations in Seminyak, Bali and in Kemang, Jakarta.
Email: online@biasagroup.com
Instagram: @biasaofficial
Whatsapp: +62-82145081288
Website: https://www.biasagroup.com/
14. Rupahaus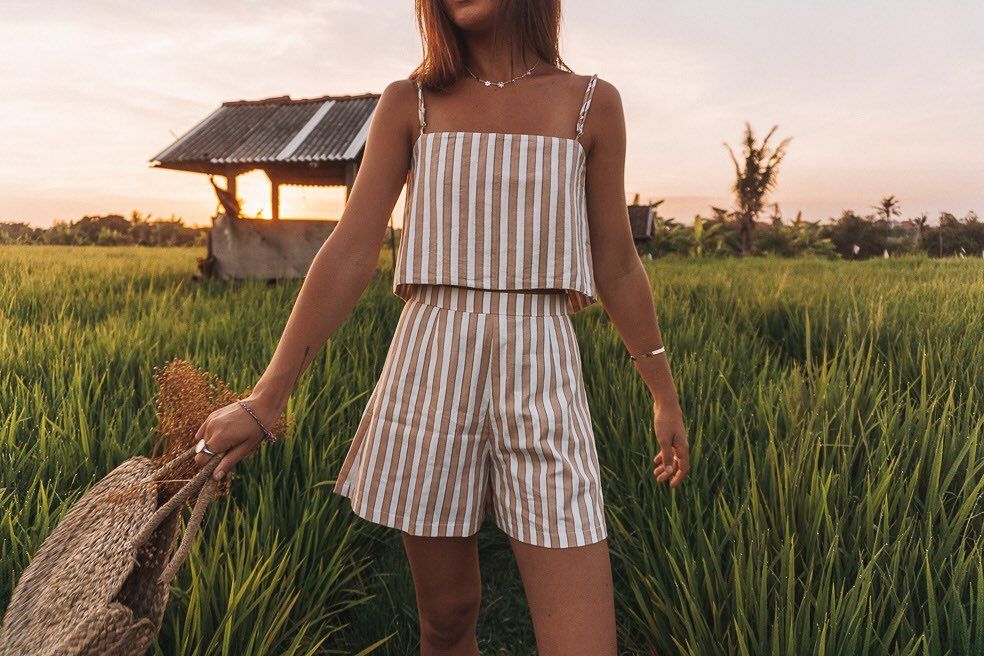 Rupahaus is built on the concern of the Founder & Creative Director, Stephanie Chandra, for the lost art of Indonesian textiles because traditional production processes are replaced by machines that are harmful to the environment. Not only that, the growth of fast fashion has also influenced textile craftsmen who have turned into industrial workers. For that reason, Rupahaus as a brand is presents itself as a sustainable fashion house to protect the environment and maintain its traditional heritage.
Rupahaus also made a collaboration between an Australia-based design team, and textile craftsmen in small Indonesian villages to create chic leisure wear designs that mix traditions with handmade processes, and natural materials that don't damage the environment. Uniquely, some of the profits earned from selling Rupahaus are also reinvested in the craftsmen community in the village.
Instagram: rupahaus
Website: https://www.rupahaus.com/
15. MORAN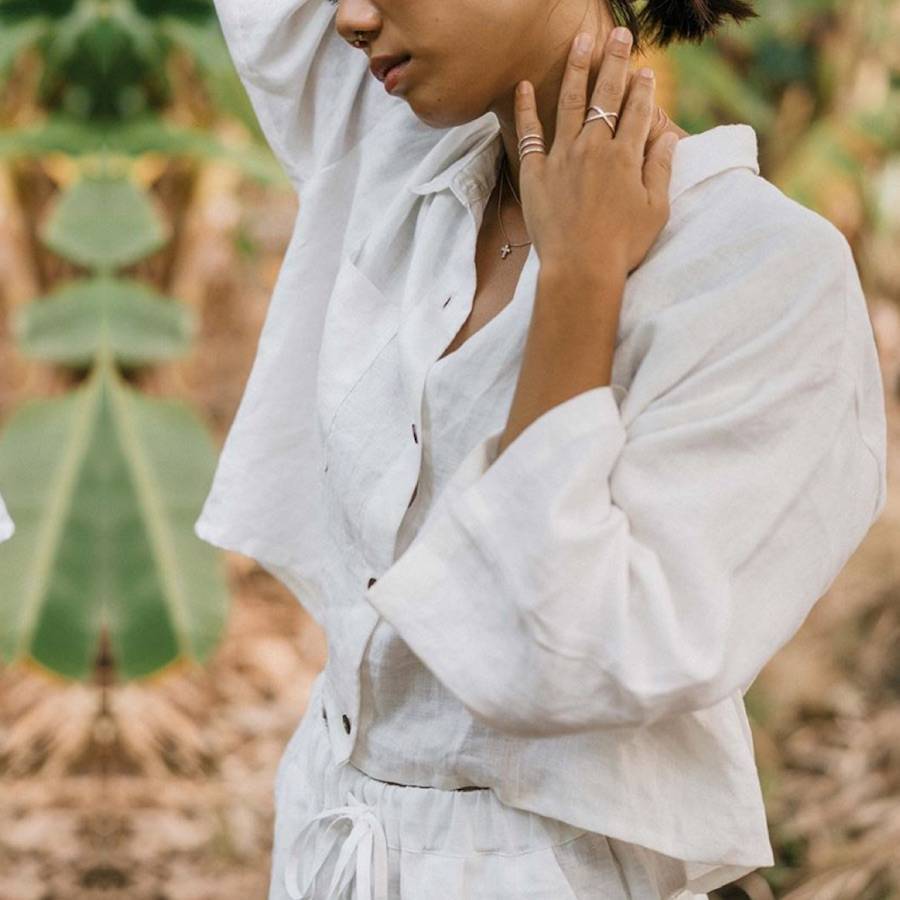 The main goal of MORAN fashion is timeless and trans-seasonal fashion. Its creation is based off the fashion designer Jin Park's childhood spent living in Korea and the coastal lifestyle she enjoyed during her 20s living in Australia. With that in mind, she aims to lessen the impacts fashion has on the earth by using plant-based natural fibre. They are also pushing for zero plastic with the use of cotton bags for packing and paper craft bags for the delivery.
To minimize excess material waste, their process is slow with limited numbers of ranges being showcased, rather than the typical two ranges a year model. All the garments are handmade by a Balinese family, Gusti and wife Made in their home studio near Canggu, Bali. This creation process ensures that each piece is carefully produced one by one rather than mass production.
Website: https://www.urbankissed.com/moran/
Have you tried any of these fashion brands? Tell us your opinion in the comment section below!