Every woman is beautiful. But it doesn't mean that we no need to take care of our beauty. Treat yourself a good beauty treatment and be ready to shine your beauty to the world.
These best beauty salons in Jakarta offer you an extensive range of beauty treatments, from your head to your toe. If you don't have your favorite salon (yet), you shall try to indulge yourself at these salons!
T2 Hairdressing Talents by Johny Mallato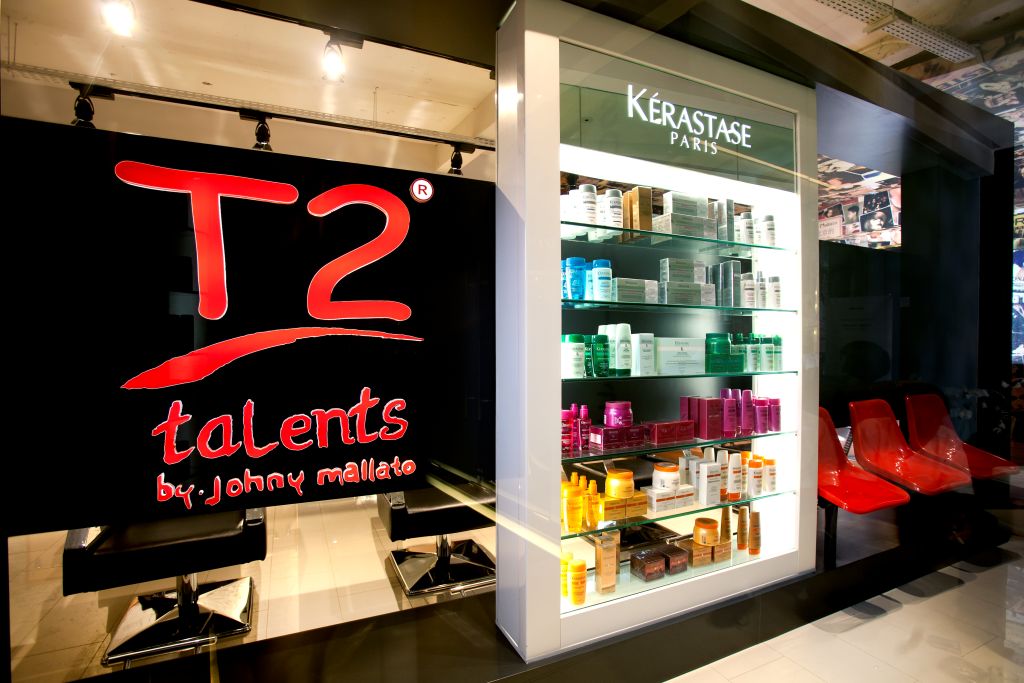 Who doesn't love a nice, neat hair especially on the special occasion? If you do, then you have to try the blow-dry service at this salon. Starts from IDR50,000 to IDR120,000, you can pick your favorite shampoo to give you the best blow-dry result. According to owner of T2 Hairdressing, Johny Mallato, healthy hair will make the hairstyle stays longer, so it's important to pick the right shampoo for your beautiful hair.
Address and contact:
Jalan Gunawarman No 30 Kebayoran Baru, South Jakarta
Phone 021-72792593
ILOA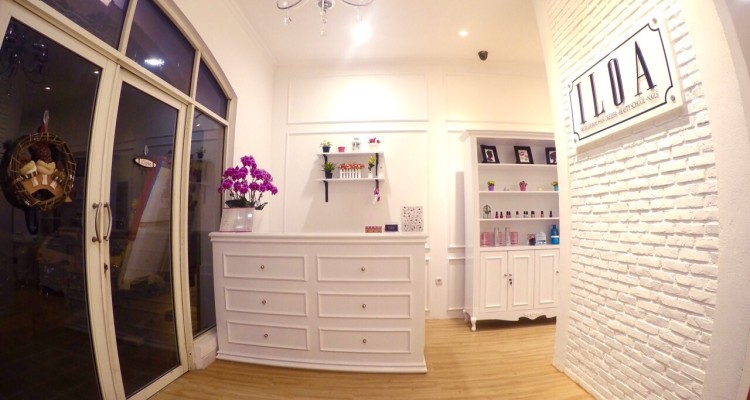 This salon serves a variety of beauty treatments, such as hair mask, cream bath, waxing, make up, and eyelash extension. Supported by experienced stylists, you can expect a very good service and maximum treatment at this salon. Don't worry, with affordable prices, the stylists will help you to get your desired look for your best occasion. Want to master make-up tricks? This salon also opens make-up classes for you!
Address:
Rukan Exclusive Block G No 69, Pantai Indah Kapuk, North Jakarta
Phone 021-56945928
Nobu Hair Salon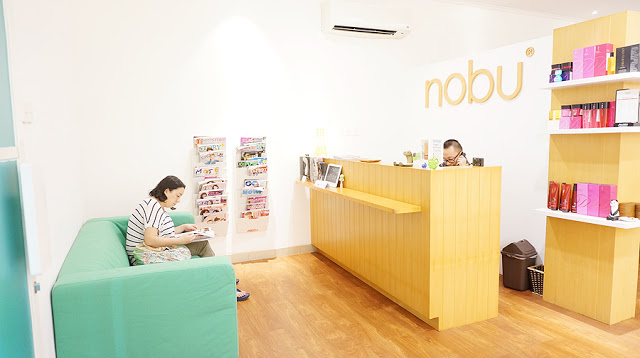 If you're a fan or just want to try Japanese hairstyles, this salon is the perfect place for you. You can have a hair consultation with the hairstylists (who are all from Japan), and expect for the consistency of best service. They would make sure that you can't find the same level of service everywhere. This salon is also famous for its perfect hair coloring and ombre treatment.  Starts from IDR600K, you'll get the best treatment from their stylists using high-quality products from Shiseido and Goldwell.
Address:
Dharmawangsa Square, 2-3 floor #57, Jalan Dharmawangsa VI Melawai, Kebayoran Baru, South Jakarta
Phone 021-91214528
Citywalk Sudirman, 2nd floor #23, Jalan KH Mas Mansyur No 121 Central Jakarta
Phone 021-97227377
Pondok Indah Golf Apartment, Jalan Metro Pondok Indah Block III BB
Phone 021-90653523
Relax Living, the City Spa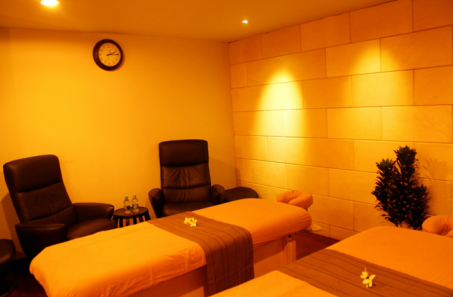 Need an escape and relaxation? This place may be a perfect place for you. Start from IDR100K to IDR300K, you can have body treatment from facial, manicure, pedicure, hair spa, to body scrub treatment at this place. On top of the good treatment from their friendly staffs, you'll also fascinated by the coziness of this place and its warm ambience.
Address:
Jalan Kemang Raya No 2 (in front of Kemang Icon Hotel), Kemang, South Jakarta
Phone 021-7194051
Jalan Wahid Hasyim No 59 Menteng, Central Jakarta
Phone 021-31923708
Pondok Indah Plaza II BA-46, Jalan Metro Duta Niaga Pondok Indah, South Jakarta
Phone 021-7654606
Gorjes Hair Studio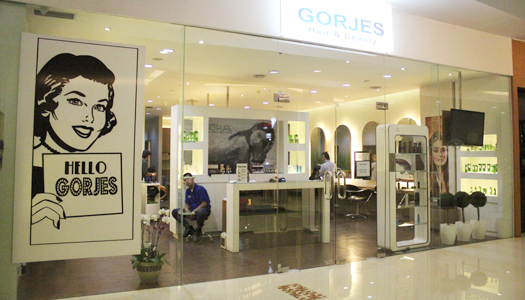 Just like its name, this salon will help you to look gorgeous ("gorjes" is how gorgeous pronounced in Indonesian). Gorjes Hair Studio offers you with extensive range of hair and beauty services, from wash and blow to face acupressure. It also has many branches so you don't need to worry because you can find this salon near you.
Branches:
Jalan Senopati No 53, South Jakarta
Phone 021-5273992
Bona Indah Business Center No 8, Jalan Karang Tengah Raya, South Jakarta
Phone 021-29237047
Pacific Place, Unit B1-11, Jalan Jend. Sudirman No 52-53 South Jakarta
Phone 021-57973145
Bintaro Entertainment Center 1st floor Unit LT-07, CBD Bintaro Jaya Sektor 7 Tangerang
Phone 021-29519619
One Bellpark Mall Unit LG-22, Jalan RS Fatmawati No 1 South Jakarta
Phone 021-27653446
Beauty Bar Dharmawangsa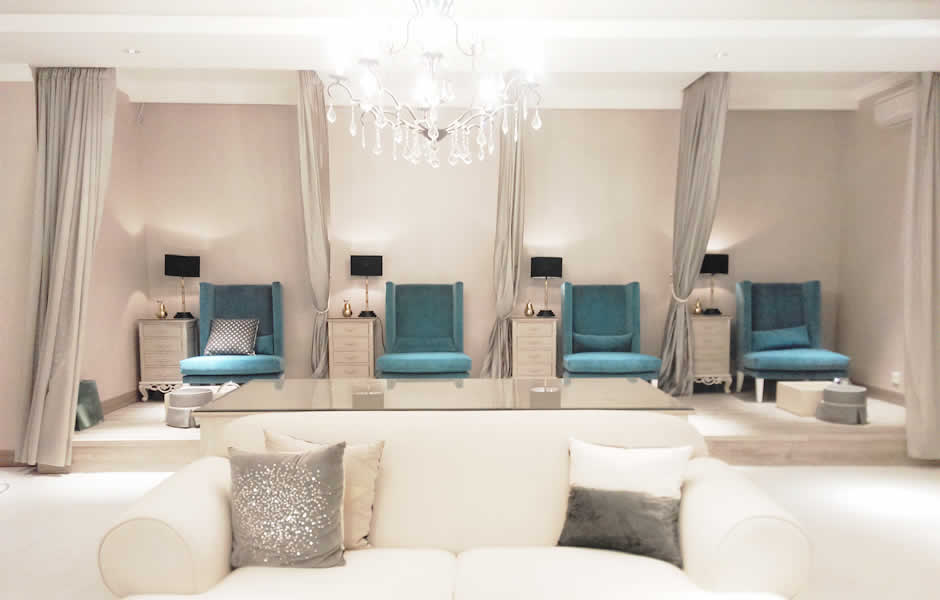 When you visit this salon, you will feel like a princess. The good services are enhanced with the good ambience. The interior is girly with bluish furniture. This salon focuses on hair and nail treatments, which all are handled by experienced stylist and therapists. There are also other treatments such as massage and reflexology.
Branches:
Jalan Wijaya 2 No 46, South Jakarta
Phone 021-7208141
Jalan Bintaro Utama JB 1, No 8 Sector 9 Bintaro, Tangerang
Phone 021-7455650
Every woman needs to maintain their beauty. These salons guarantee you to get your desired beautiful appearance every time you need. So, take your time and visit these best beauty salons in Jakarta.
compiled by Fauziah Listyo Ayunani