#Beauty101: Types of Makeup Applicators and Its Function (Part One) here>>
One key of the flawless and clean makeup applications is the applicators we use to do our makeup. While there are many kinds of makeup applicators with different functions out there, one of the 'magical' makeup applicator is the ones made of sponges.
Before we move to the shapes, textures and functions of makeup sponges, let's explore two main materials of makeup sponges:
Natural Sponges
A natural sponge is the one made from all natural materials and fibers. They are designed to be used over and over again. Given their reliability and reusability, natural sponges typically cost more than synthetic sponges, and must be cleaned and disinfected to ensure they are safe for continual use. Unfortunately, natural sponges by nature can have an uneven surface that may make it more difficult to get an even appearance when using them to apply and blend makeup.
Synthetic Sponges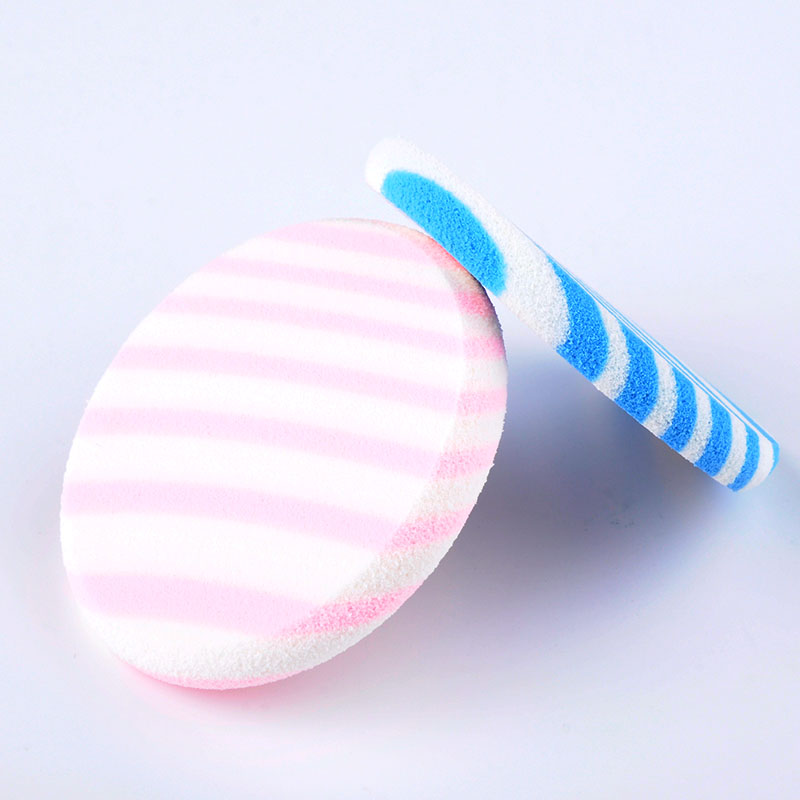 Synthetic sponges come in a variety of shapes and sizes and are often sold in bulk, because they are intended to be disposable. A synthetic sponge should be discarded after use, because these sponges are prone to bacteria. These sponges may be more expensive than traditional cosmetic sponges, and they may require ongoing maintenance to keep them clean and effective. Avoid sponges made from latex, which has adverse effects on a great number of skin types.
Now that we have explored the material of the sponges, let's move to the type of makeup sponges that you need to know for flawless and smooth makeup applications:
Cotton Powder Puffs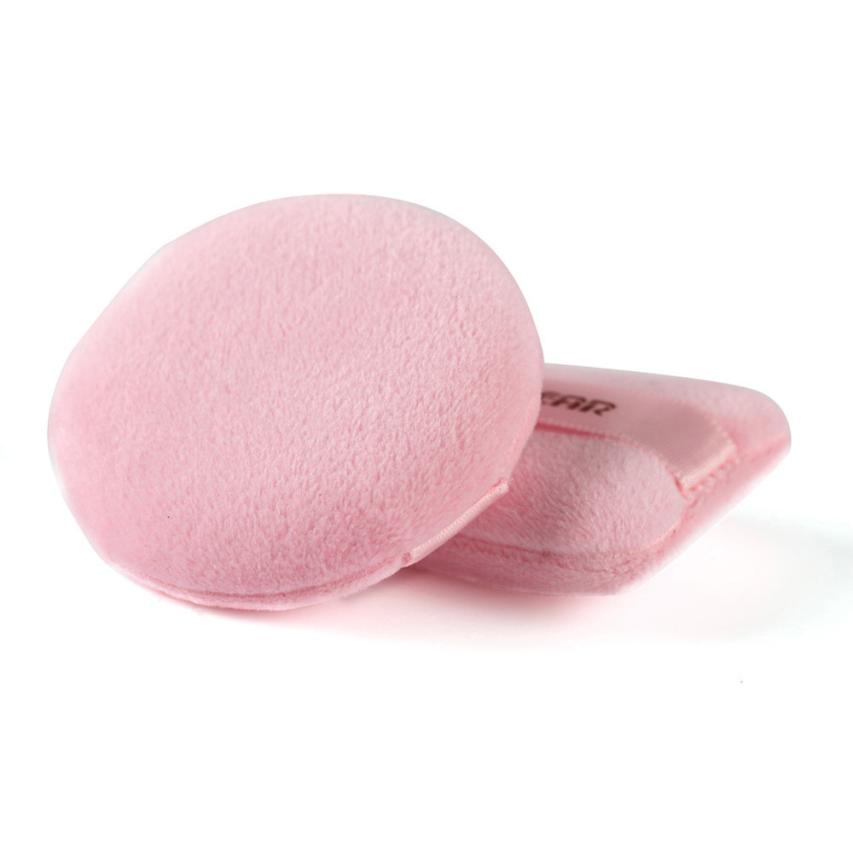 This is the most common makeup sponges that we usually get when we buy compact or loose powders. They cover large areas of the skin and have soft and fluffy texture. If you have sensitive skin, cotton powder puffs are your ultimate powder-mate.
Round Disc Sponges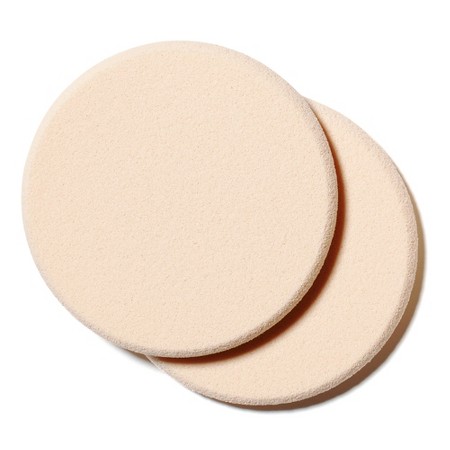 This is also one of the most common makeup sponges, which you usually get when you buy your two-way cake or cream foundation. They can transfer the product to your skin smoothly. However, because it absorbs the products easily, it is highly recommended to wash the sponges regularly to keep the hygiene and the quality of the sponges.
Contouring Sponge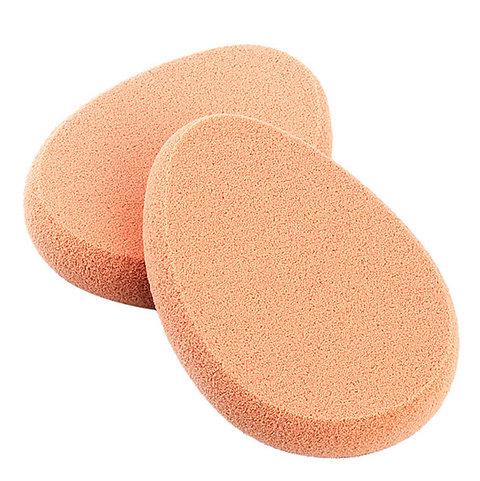 These oval and thick sponges are ideal for contouring and highlighting, as they make reaching 'hard to reach' ridges very easy. You can use these sponges to apply both liquid and cream highlighter and bronzers. The texture of the sponges can be used to soften the color of bronzers and make your contouring job smoother.
Cosmetic Wedges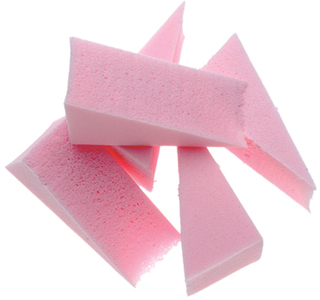 One of the best qualities of makeup wedges is that they do not absorb the product. The shapes and textures of the wedges give you the chance to apply right amount of makeup in every application. Their triangle cut is good to reach out hard and smaller areas like the corner of your nose. Cosmetic wedges do wonder to apply liquid foundation, concealers and illuminators.
Teardrop shaped sponges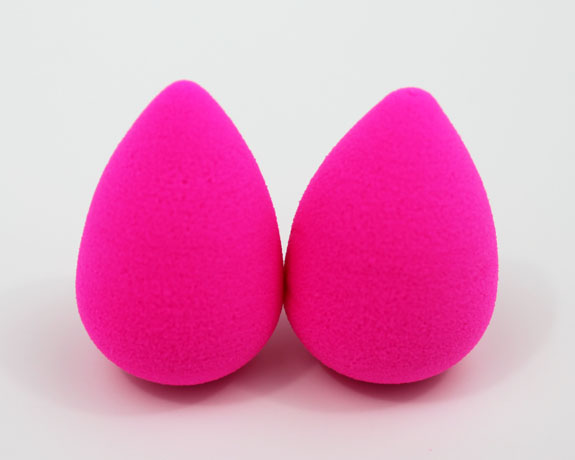 Many women have gone crazy to use this kind of sponges, mainly the ones from BeautyBlender brand. It is said that once you've experienced the power held by a damp BeautyBlender sponge, it is very difficult to look back. The round end of the sponge can be used to smooth over foundation, while the tapered point is perfect for blending concealer; especially to areas like the corner of your eyes. These sponges can work well with cream, liquid, and powdery products.
Tips on taking care your makeup sponges
To make makeup sponges last a little longer, always make sure to wash them on regular basis, especially after use. Run water over the sponge until it runs clear and leave in a dust-free location to dry. You can also rub the sponges with mild soap (i.e. baby soap) to wash them.
Makeup sponges should be stored in a dry area that is free from other makeup. Put your makeup sponges in single plastic or envelope to protect them from other things.