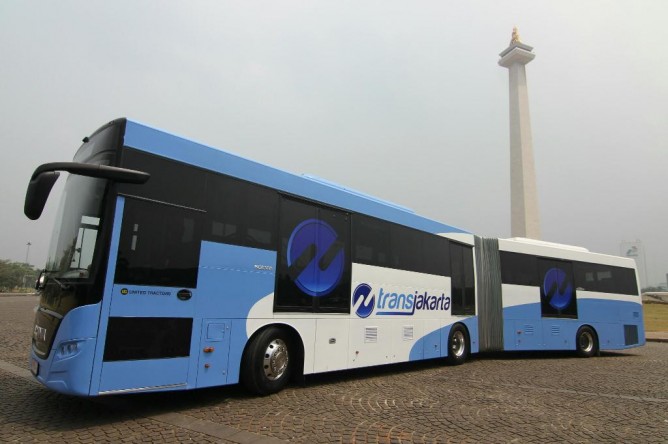 Traffic has become a characteristic of Jakarta. If you are coming to Jakarta for the first time (or even Jakartans who have been living here for some time), to make your way around the city can be a tiresome task. Driving private vehicles seem to waste more time on the road due regular traffic jams. Walking on the footpaths is also not a brilliant idea because roadsides in Jakarta aren't safe for pedestrians (maybe some roadsides are, but most of the roadsides are packed with street hawkers or even motorcycles!).
As a capital city, Jakarta also provides many public transportation options that connect almost all areas at affordable prices. Yes, some are packed but using public transportation is more efficient than riding or driving your own vehicles.
TransJakarta/Busway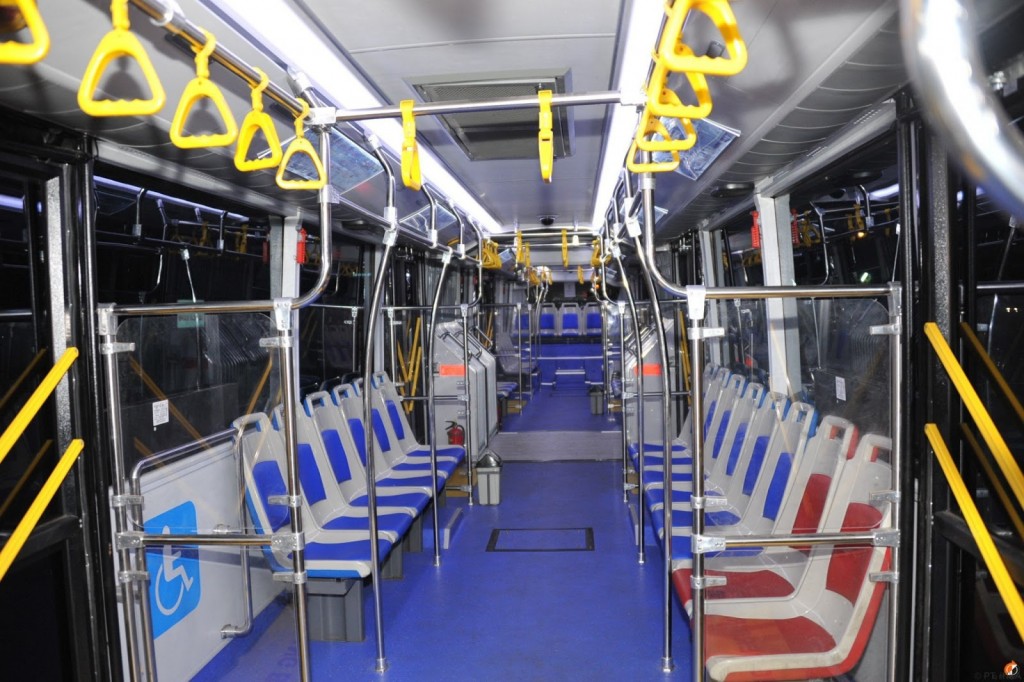 TransJakarta is a Bus Rapid Transit (BRT) system in Jakarta. The buses run in dedicated lanes so it is free from traffic jam most of the time (unless on several corridors where lanes are also used by private vehicles). It is also very cheap, only Rp2.000 (from 5am to 7am) and Rp3.500 for single trip on regular hours. TransJakarta system has e-tickets issued by several local banks. You can get these e-tickets at every TransJakarta shelters, banks (Mandiri, BCA, BRI, BNI, Bank DKI), and merchants such as minimarkets, supermarkets, and gas stations. The price of each card is around Rp40.000, including Rp20.000 balance. These cards also can be used for Commuter Line and toll road (only Mandiri e-money).
Since the first commencement in 2014, 15 corridors have been planned with 12 corridors currently operating. Here is the route map of TransJakarta:
KAI Commuter Jabodetabek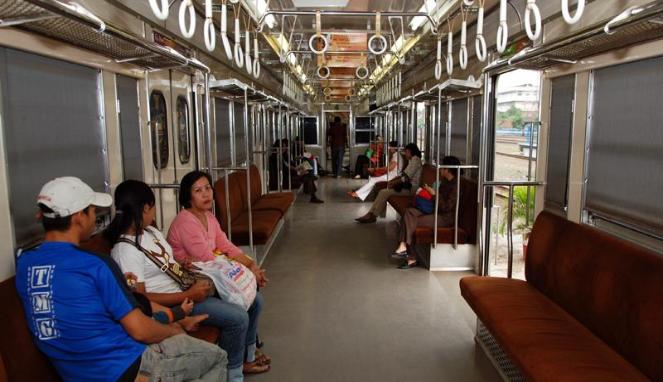 KA Commuter Jabodetabek (or more commonly known as Commuterline) is a commuter rail system within Jakarta. KA (Kereta Api or train) Commuter serves commuters in Jakarta, Bogor, Depok, Tangerang, South Tangerang, and Bekasi. The trains used for Commuterline are all air-conditioned, clean, and some have female-only carriages as well. The ticket price for the first 25 kilometers is Rp2.000 and Rp1.000 for the next 10 kilometers. You can deposit Rp10.000 to the counter and you will get an electronic card that you can return on the same day to get your balance back. For simpler use, it is recommended to have e-ticket cards (same card for TransJakarta).
Since the modernization project in 2011, the system has 7 integrated commuter lines which serve Greater Jakarta.
| Line | Route | Station Served |
| --- | --- | --- |
|  Jakarta – Bogor | Jakarta Kota to Depok/Bogor |  25 |
|  Jakarta Loopline | Jatinegara to Depok/Bogor |  30 |
| | Duri to Nambo |  20 |
| Jakarta – South Tangerang | Tanah Abang to Serpong/Parung Panjang/Maja |  19 |
|  Jakarta – Bekasi |  Jakarta Kota to Bekasi |  18 |
|  Jakarta – Tangerang | Duri to Tangerang |  9 |
|  Tanjung Priok line | Jakarta Kota to Tanjung Priok |  3 |
Complete route and stations served :
Buses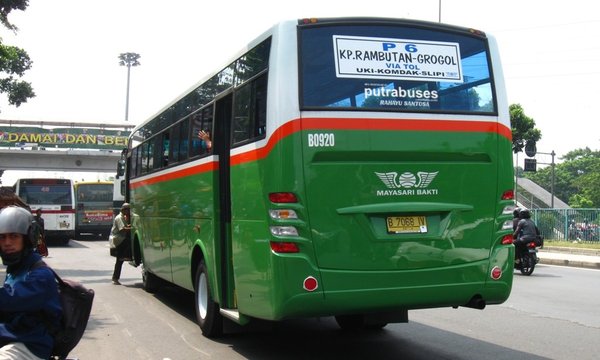 There are a number of private operators such as Mayasari Bakti, Jasa Utama, Kopaja, Metromini, etc. Information for these is harder to get and there is no timetable either. Buses with "AC" sticker on it indicate that the buses are air-conditioned, but some are not. Each bus has number on it that indicates the route it serves. These buses do not always stop at bus stops, they stop practically everywhere they find people stop them.
Numbers and routes served by these buses can be found on here and here.
Taxis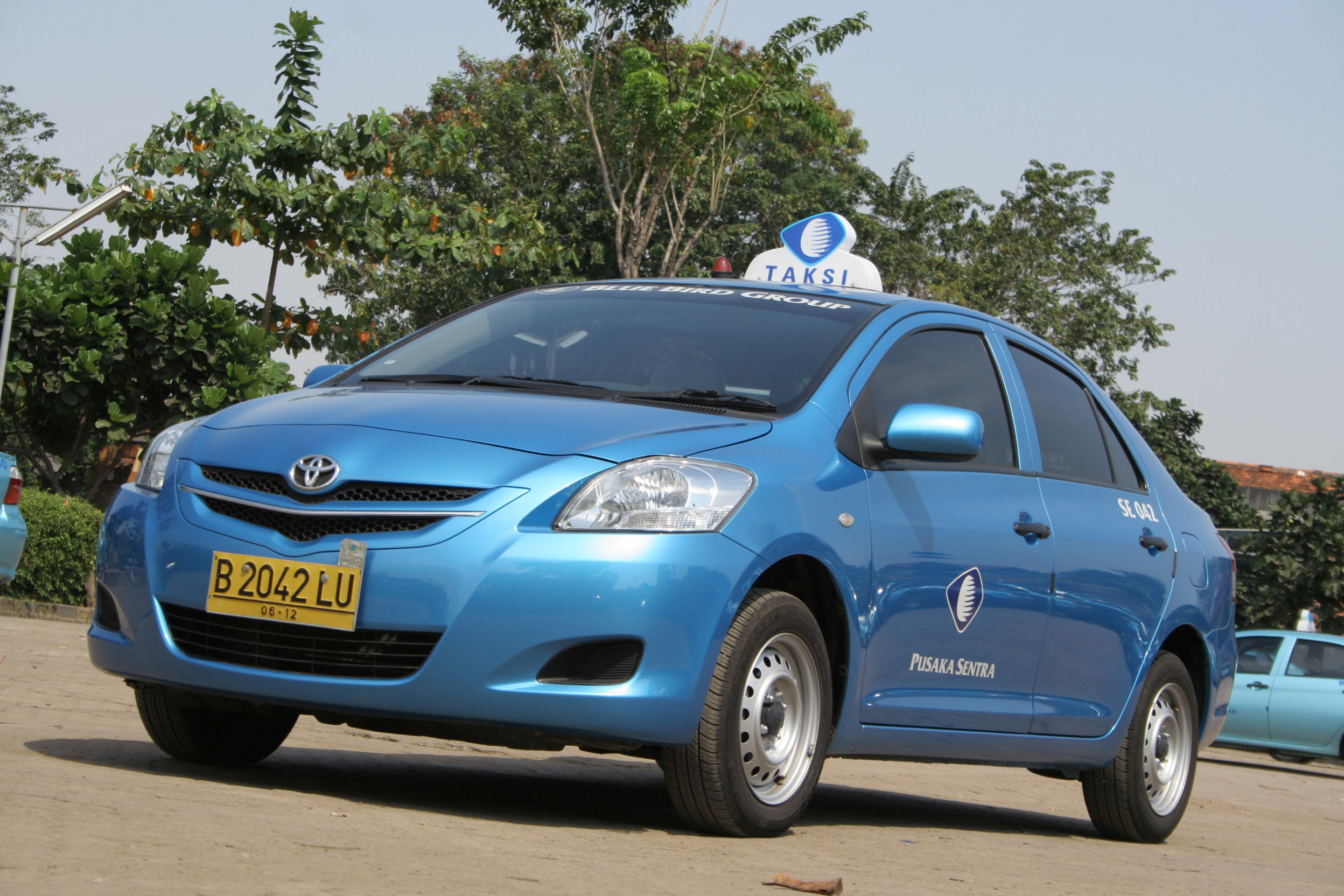 Taxis are cheap, plentiful and provide good service. It has been expatriates and foreign tourists' favorite public transportation for commuting in Jakarta. It is relatively more expensive than other modes, but is more comfortable and safe. However, using a taxi may not save you from traffic jams. The basic fare is Rp7.500 and Rp4.000 per kilometer.
There are many taxi companies operating in Jakarta. Blue Bird Group (Blue Bird, Pusaka, Silver Bird) has the best reputation so far. Other trusted taxi companies are Express Group, Taxiku, Gamya, Trans Cab, and White Horse. To order these taxis you can simply hail the taxi on the street, order by phone, or install taxi reservation mobile apps on your phone.
| Taxi company | Phone number |
| --- | --- |
| Blue Bird, Pusaka | 021-79171234/7941234 |
| Silver Bird | 021-7981234 |
| Express | 021-1500122 |
| Gamya | 021-87795555 |
| Taxiku | 021-47862121/30032121 |
| Trans Cab | 021-29855000 |
| White Horse | 021-29675555 |
Ojek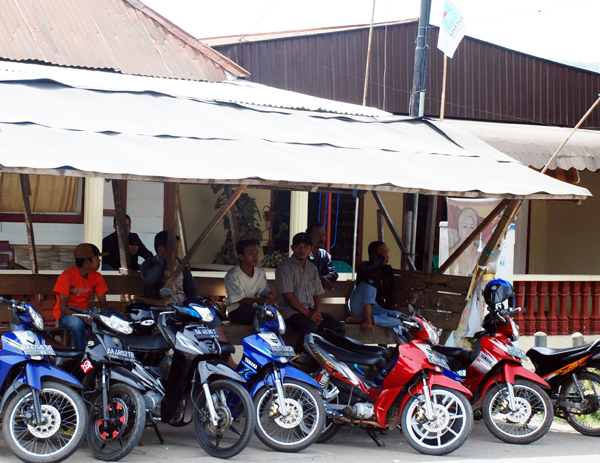 Ojek or motorcycle taxi is one of the most common public transportation in Indonesia. It is privately operated so the license plate color is black (private owned, while public transportation is yellow). You can find Ojek at Pangkalan Ojek (Ojek bases). It has no basic fare, so before you want to use Ojek you need to ask the driver how much it will cost to get to your destination. Haggling is acceptable if you find that it costs too high (they usually charges foreigners higher). Quick tip: learn Bahasa Indonesia for it will help you to win the haggle.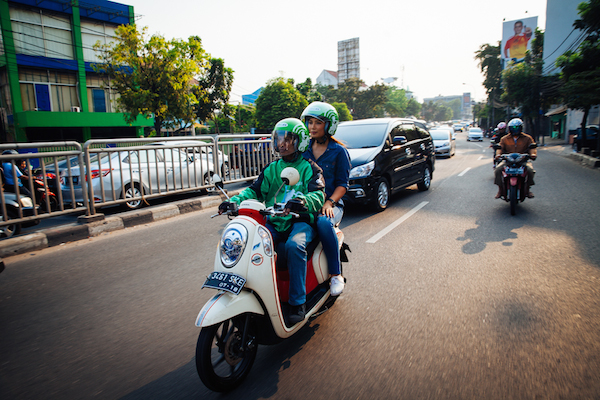 With the advent of GoJek, GrabBike and BlueJek mobile applications (for Android, iOS, BlackBerry) finding an Ojek is much easier. These apps provide information about the driver, fares, and how long your driver will arrive to pick you up. Since Ojek uses motorcycle, it moves faster in traffic, and sometimes the drivers also know the shortcuts to reach your destination.
Shuttle Bus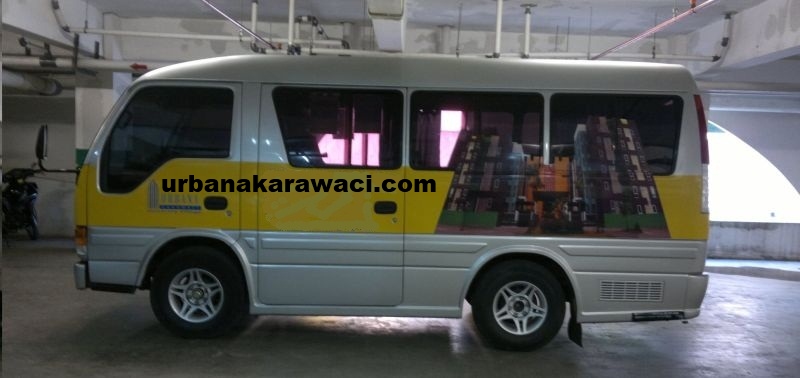 Many developments in Jakarta have their own shuttle bus network. Some are cheap; some needs ticket to ride the buses. Lippo Malls, Summarecon, Sinarmas Trans-BSD usually provide the information about the shuttle bus in the malls themselves. If you live in that area and need to get to or from Jakarta, these shuttle services are good options.
Epicentrum Complex at Kuningan, South Jakarta also provides shuttle buses that can drop you at several spots at Epicentrum area such as Epicentrum Mall, ANTV Complex, Plaza Festival, and several towers of Rasuna Apartment. There is no timetable but normally the bus arrives every 15-20 minutes.
Mikrolet/Angkot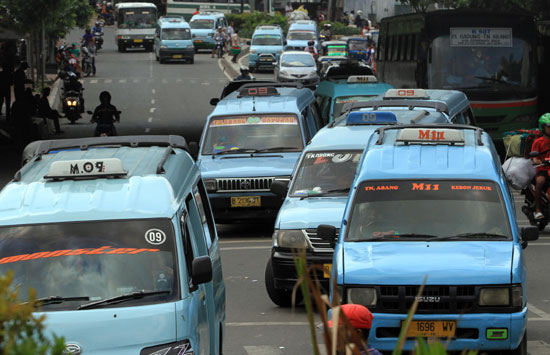 Mikrolet or Angkot are just like bus—with numbers and routes, but use minivan that can accommodate up to 10 passengers. These minivans also have different colors to indicate the routes. Sadly, just like buses, there is no timetable. These minivans have no air conditioned, and they will ngetem or wait for a very long time until the vans are full to start the trip.
Fare info is usually stuck to the door (which is always opened during the trip) and usually won't cost more than Rp7.000 for single trip. Some information about number and routes can be found here.
Car-booking Apps
Uber has been operating in Jakarta since 2014. On its early commencement, Uber only received credit card as payment method. But since early 2016 Uber allows Bank Mandiri's debit card holder to use Uber services. Passenger also can choose to pay by cash. This service is considered friendlier to Jakartans, as it has lower cost than taxi and the cars operating are good in quality. UberX or regular Uber use regular cars, while UberBlack is the luxurious option provided by Uber. The fare for Uber varies, depends on the distance, but the basic rental fee is Rp3.000. It works like regular taxi which tariffs are depends on the kilometers, traffic, discounts, or promotions.
Similar mode as Uber is GrabCar. It is provided by GrabTaxi which is also operating GrabBike. Not like Uber whose tariffs work like regular taxi, GrabCar charges the passengers with flat rate. It means that how bad the traffic jam may be, you only need to pay the amount displayed on the apps when you ordered the car. The basic fare is Rp10.000, and I personally tested that it is way more efficient than taxis.