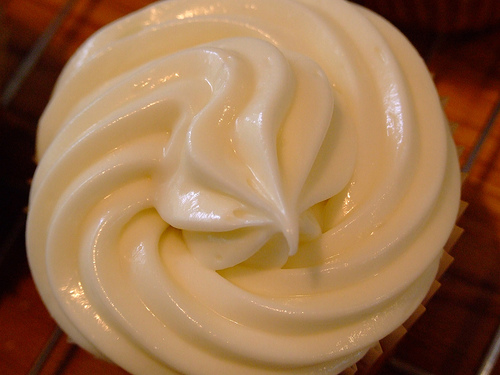 Bored of regular cake icing?
Why not try this cream cheese icing recipe?
Not only is it delicious, but it's also easy to make. Swap your regular icing with cream cheese icing for your scrumptious red velvet, cinnamon rolls or even lemon cake! Try it out and you will be pleasantly surprised at the wonderful combination.
Basic Recipe :
1 (3 oz.) pkg. Philadelphia cream cheese
1 tbsp. milk
2 1/2 c. confectioners sugar, sifted
Direction :
Blend cream cheese with 1-tablespoons milk. Gradually blend in confectioner's sugar.
PEPPERMINT FROSTING :
Make basic recipe and add a tablespoon of crushed peppermint stick candy.
Mix thoroughly.
CHOCOLATE PHILLY FROSTING :
Make basic recipe. After sugar is blended in add 1 square unsweetened
Chocolate, melted and slightly cooled, 1-teaspoon vanilla, dash of salt. Mix until well blended.
LEMON "PHILLY" FROSTING :
Make basic recipe, but replace milk with 1 tablespoon lemon juice. Add 1-teaspoon grated lemon rind. Mix well.