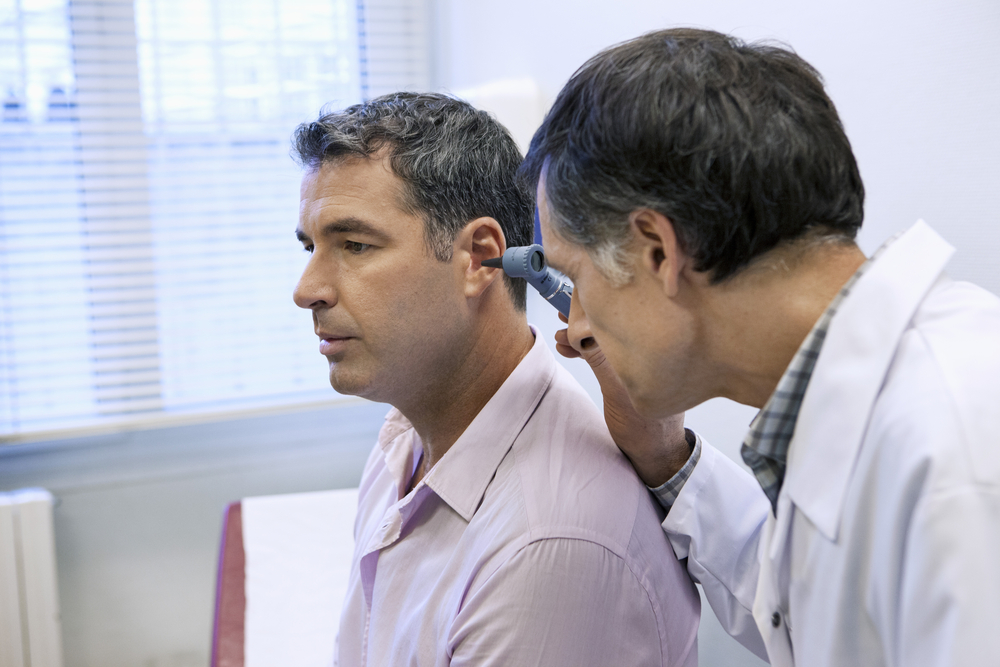 If you have problem that is related to your ear, nose, or throat, you may need to see an ENT (ear, nose and throat) specialist. In Indonesia, ENT specialists are called dokter THT, as THT is an abbreviation of telinga, hidung dan tenggorokan. An ENT specialist also can help with conditions related to head and neck, such as tumors, trauma, and deformities of the head, neck, and face.
As our ear, nose, and throat are such vital parts of our body, whenever you feel that their conditions are affecting your daily life, you need to see a good ENT specialist as soon as possible. In Jakarta, there are many ENT specialists practicing in hospitals and clinics. Below are the recommended ENT specialists in Jakarta:
Prof. Dr. Hendarto Hendarmin, Sp. THT-KL (K)
Dr. Hendarto is one of the professors in University of Indonesia. He was a senior ENT doctor at RS Cipto Mangunkusumo and the head of bronchoesophagology and endoscopy division. He is one of the senior ENT specialists in Indonesia and many people claimed that he provides effective treatments and consultation for ear, nose and throat disorders.
Location:
RS MH Thamrin Internasional, Jalan Salemba Tengah No 24 Senen, Central Jakarta
Phone 021-3904422
Dr. Hendarto practices every Tuesday and Thursday at 10am-1.30pm, and Saturday at 8am-11am.
Prof. Dr. Masrin Munir, Sp. THT-KL (K)
Dr. Masrin currently practices at RS THT Ciranjang, South Jakarta. He is also one of the senior ENT doctors in Jakarta. Many people run to Dr Masrin for earwax cleaning and sinuses problems.
Location:
RS THT Ciranjang, Jalan Ciranjang No 20-22, Kebayoran Baru, South Jakarta
Call 021-7243366 for appointment.
Dr. Billy Massie, Sp. THT-KL
Dr. Billy is an otolaryngologist, head and neck surgeon who practices in Siloam Hospital Lippo Karawaci, Tangerang. He is known for his thorough and careful examination of his patients' problem.
Address:
Siloam Hospitals Lippo Village, Jalan Siloam No 6, Lippo Karawaci, Tangerang
Phone 021-5460055
Dr. Trimartani, Sp.THT-KL (K)
Dr. Trimartanti is an ENT doctor who practices at RS Cipto Mangunkusumo (RSCM), RS Mayapada, and RS Gading Pluit Jakarta. She is also a member of Ikatan Dokter Indonesia. She specializes in minimally invasive ENT surgery and other consultations and treatments regarding ear, nose and throat.
Locations:
RS Cipto Mangunkusumo, Jalan Diponegoro No 71 Central Jakarta
Phone 021-3918470
RS Mayapada, Jalan Lebak Bulus 1 Kav 29 Lebak Bulus, South Jakarta
Phone 021-29217777
RS Gading Pluit, Jalan Boulevard Timur Raya Kelapa Gading, North Jakarta
Phone 021-4521001
Dr. Nuty Wahyudi Nizar, Sp.THT-KL
She is one of the ENT specialists in Jakarta that people trust the most, so don't be surprised if you see a long queue of patients in her clinic. She is the daughter of the late Prof. Nizar, another well-known ENT specialist in Jakarta. If you need Dr. Nuty for consultation or treatment, make sure you book the appointment two days in advance.
Location:
Rumah Sakit THT Bedah Prof. Nizar, Jalan Kesehatan No 09, Petojo Selatan, Gambir, North Jakarta
Phone 021-3843596