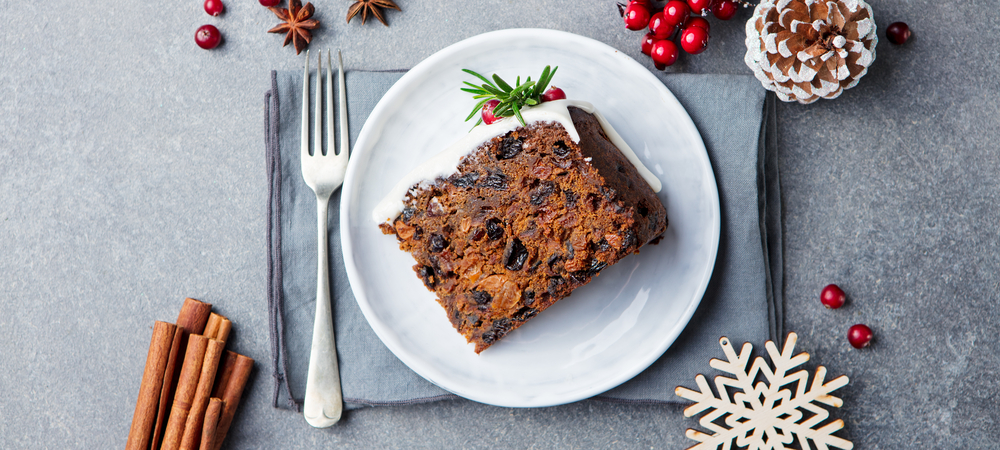 Christmas is not complete without a Christmas cake, rich and spicy; bursting with boozy fruit.  Here is an easy recipe for you to try.
Ingredients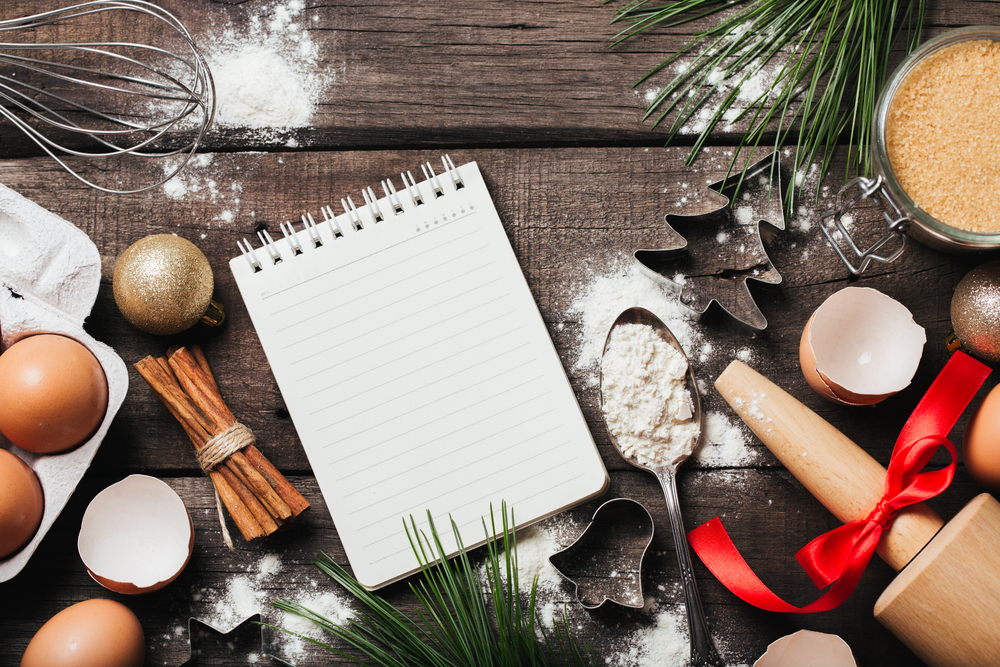 * 400gms Currants
* 250gms Sultanas
* 120 gms Raisins
* 60gms Glacé Cherries
* 60gms Cut Mixed Peel
* 50gms oz Ground Almonds
* 1/4 tsp Orange Rind
* 1/4 tsp Lemon Rind
4 Tblsp Brandy or Whisky
300gms Self Raising Flour
Pinch of Salt
1 tsp Mixed Spice
250gms Butter
250gms Soft Brown Sugar
6 Eggs
1 tbsp Black Treacle
Required Tins
2 x 15cm round
Cooking times
1 hr 160 c then approx 40 mins at 120 c
Method
Place all the ingredients marked with *  in a bowl, pour over the Brandy or Whisky and mix well. Cover and leave overnight.
Mix flour, salt and spice and rub in the butter.
Mix in all the dried fruit. Then add the black Treacle, eggs, sugar and mix well.
Fully line the baking tins with parchment paper.
Baking Test
At the end of the baking times, insert a skewer into the centre of the cake. If the skewer comes out clean then the cake is done. If the skewer still has mixture left on it, continue cooking at the same temperature and test again every 10 mins until the skewer comes out clean.
While the cake is still warm. Pierce the top of the cake and pour a few tablespoons of brandy/whisky over the top.  This can be repeated at regular weekly/monthly intervals.
Storage.
This cake should be made 3 months before use. When completely cool, wrap in greaseproof paper, and further wrap in foil. Store in a tin to mature.
Happy Christmas!
Here are our tips for a super moist and flavorful cake >>