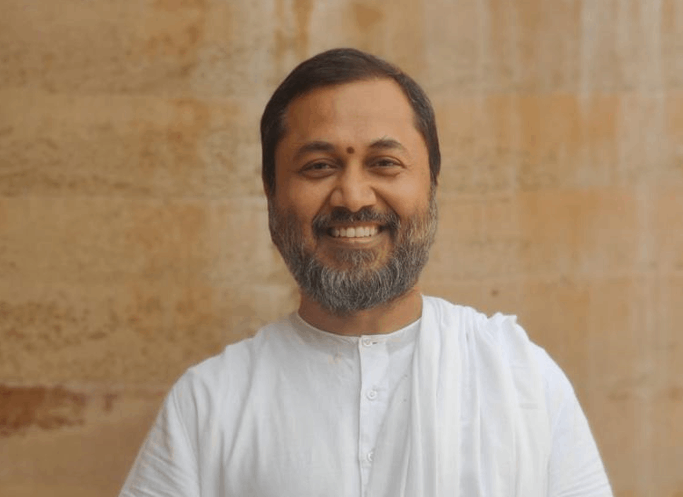 Meet Swami Atmmananda in conversation with host Poonam Sagar.
When: Thursday, 31st March at 3pm Jakarta
Swami Atmmananda, reflects a unique blend of scintillating energy and profound calmness of his master Sri Sri Ravi Shankar.
He is a charismatic speaker, who has traveled extensively across the length and breadth of the globe, leaving impressions on the audience.
He is actively serving the Art of Living Foundation from many years to show the Path to millions of souls.
Swami Atmmananda has conducted Yoga and Meditation workshops, youth leadership trainings, de addiction programs amongst many other, across the world to bring health and stress free life to every individual.
He has also represented Sri Sri at international Buddhist conference in Ladakh, shared stage with many international leaders.
We are blessed to have him in Indonesia.