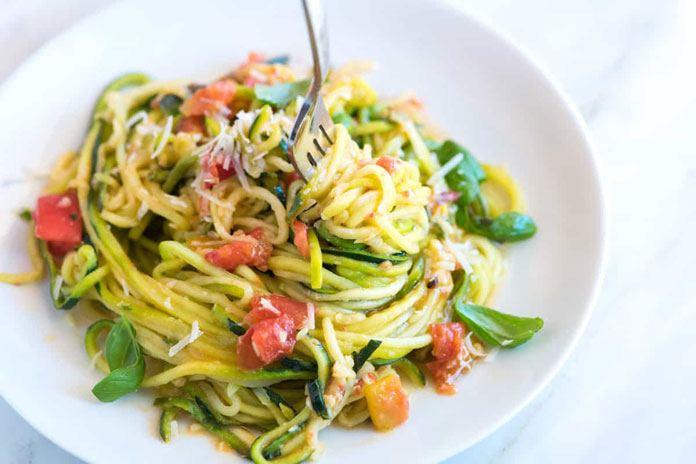 You may not know much about zoodles, but you will surely be addicted once you know how it tastes. This is an especially suitable dish for vegans and those who are on a diet. It's nutritious, low-cal and easy to make.
1. Make Curly "Spaghetti" Zucchini Noodles using a Spiralizer.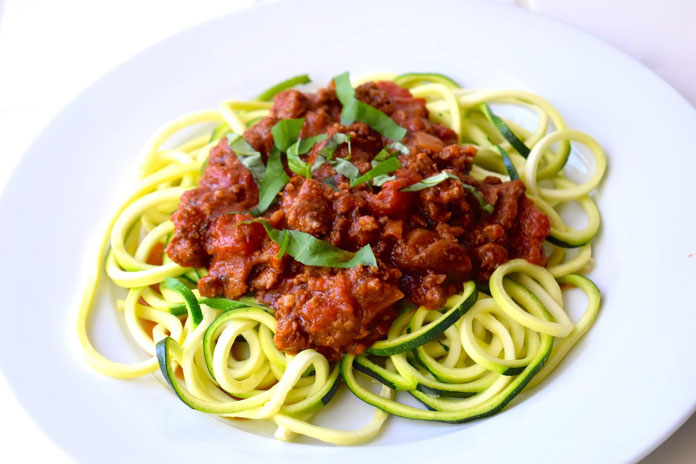 If you want to make the spaghetti version of the zoodles, then invest in a spiralizer. This item is required in order to make spirals in your batch of zucchini.
2. Make "Angel Hair" Zucchini Noodles using a Julienne peeler.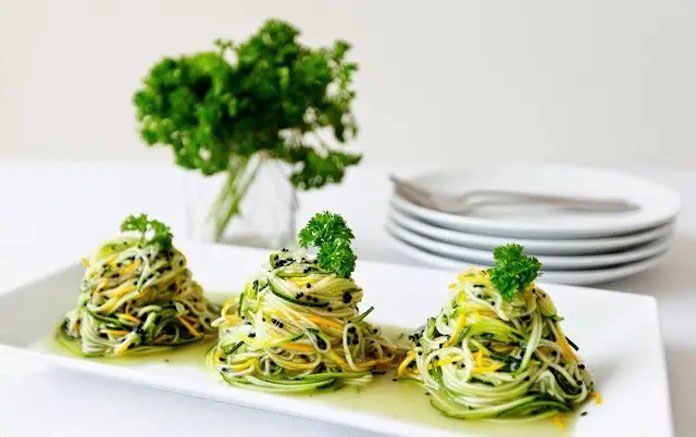 Julienned noodles are thinner and straighter in shape, but regardless taste the same. Another advantage to this peeler is that it's tiny, so it'll fit in any drawer. Luckily, it's also very cheap to acquire.
But using a julienne peeler also has cons to it. Compared to the spiralizer, it takes a little longer as it's a more manual process. The blades would also dull over time, so it's better to replace it every year or so depending on how much you use it.
3. Make "Fettucine" Zucchini Noodles using a Mandoline and a knife.
If you've got a mandoline on hand, then you can also use it to make fettucine-sized zoodles for your next dish!
First, slice thin zucchini planks with the mandoline, then use a sharp knife to cut those planks into strips. If you go this route, be careful when using it. It's easy to cut yourself on a mandoline.
4. Make "Pappardelle" Zucchini Noodles using a regular vegetable peeler.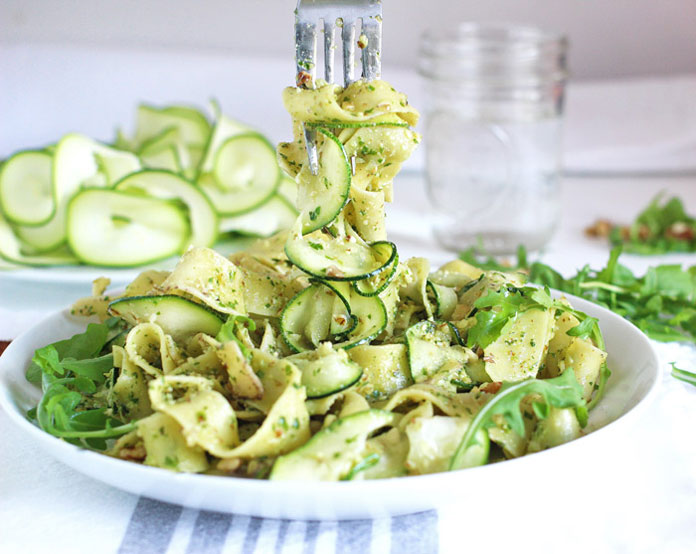 Using a regular vegetable peeler, you can also make pappardelle zucchini noodles. Wash your zucchini then peel it vertically into thin strips. You end up with yummy pappardelle-sized noodles!
5. Make Lasagna Zucchini "Noodles" with a sharp chef's knife.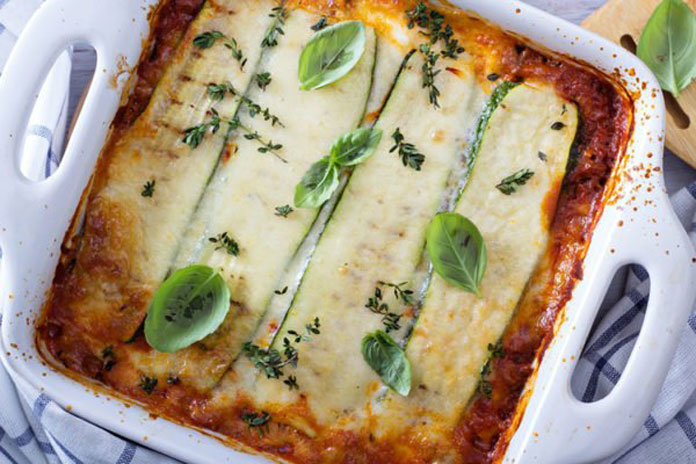 Finally, you can make zucchini noodles with the help of a chef's knife. Use a sharp knife to slice your zucchini vertically into thin planks, and layer them into your next lasagna in place of the pasta.
How to Make Zucchini Noodles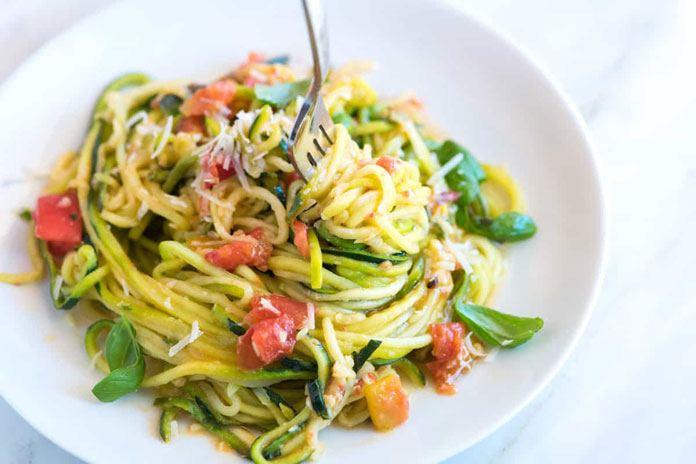 Ingredients:
simple serving suggestions:
with lemon, olive oil, sea salt & parmesan
with marinara sauce
with pesto
with roasted tomatoes
with grilled or roasted veggies
Method:
Choose the type of noodle you would like to make and follow the instructions for each option below.
For curly "spaghetti" noodles using a countertop spiralizer: Clamp the spiralizer to your countertop. Trim off the tip of the zucchini and secure it between the blade and the teeth of the spiralizer. Turn the handle to make the noodles.
For straight "angel hair' noodles using a julienne peeler: Simply hold the zucchini with one hand and pull the julienne peeler across the zucchini to make strips.
For "fettucine" noodles using a mandoline and a knife: Slice thin zucchini planks with the mandoline, and then cut those planks into fettuccine-sized strips.
For "pappardelle" noodles using a regular vegetable peeler: Use the peeler to simply peel thin strips of zucchini.
Serve the zucchini noodles raw with a warm sauce (the heat of the sauce will gently cook the noodles without making them mushy). Or heat a skillet to medium heat, brush with olive oil, add the noodles and heat 1 minute, or until just warmed through. Remove and serve with desired sauces and toppings.