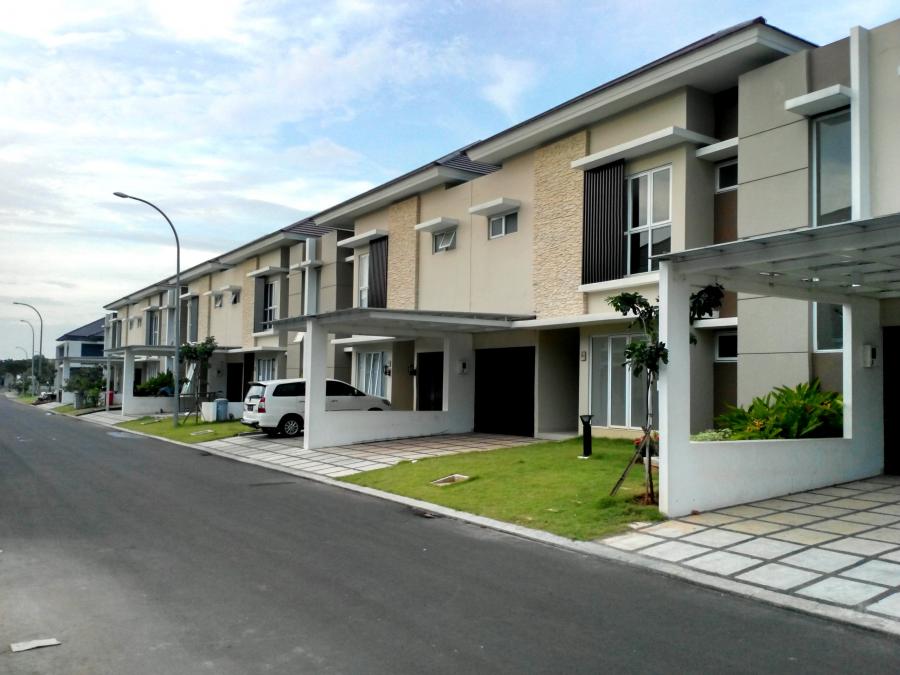 Upon your arrival to Jakarta, there are so many things you need to do. One of the most important is finding a place to live and call home. Finding a house or apartment in Jakarta will be easy, but, there are some points to be aware of.
You will be very pleased to find a wide range of both apartments and houses in Jakarta available for lease throughout the city. Choosing your home will be a matter of budget, personal preference, personal and family needs as well as length of stay. In trying to decide between an apartment and a house, you need to weigh the advantages and disadvantages of each.
If you live in an apartment, many of your amenities may already be available, such as cleaning and laundry, maintenance, and security. You also have access to facilities at the apartment building such as tennis court, swimming pool, and fitness center. Apartments are also clearly more compact than the houses found in Jakarta. See more advantages of living in an apartment here.
The advantages of a house, on the other hand, should also be considered. If you are staying for some time in Jakarta, living in your own house might give you more of a sense of neighborhood or community. Generally speaking, many of the houses that are suitable for expats are over 500 meter square and have at least 4 bedrooms. You would most likely have a garden or swimming pool. You would be able to furnish and decorate your own house to your own personal taste. If you will be bringing a lot of personal items from your home country, moving into a house might be a better option than choosing an apartment.
A unique feature in renting a house in Jakarta is that you have to sign and pay for a minimum of one to three year lease entirely up front before you move in. Leasing for a house or apartment in Jakarta is a very expensive and serious commitment, so most often taken care of by your company.
The easiest and first thing you may want to do is to Google it with keywords such as "sewa rumah" or "perumahan", followed by your preferred location. See here for the options of appropriate location for your new home. Websites like OLX, Lamudi, Rumah123, and Mitula can help you to find house to rent based on location, price, and property type.
The last and best way to a better deal is to walk around the streets in the area you want to move to. Lots of houses have a small notice in the window or gate, advertising the place is for rent and contact person. This way you can deal directly with the owner (no agent fees).
Now before you are signing those agreements, there are some checklists of important factors to consider before signing:
Make sure the location is strategic. Try to find a house which location is near to work, school, shopping centers, and leisure activities. Traffic in Jakarta is so unpredictable, so you may want to test drive this distance during peak hours to get an idea of the actual time involved.
Check also if the location can be accessed by public transportation (Transjakarta or train). It's true that you can go literally anywhere in Jakarta by car-hailing app like Grab, Uber, and Go-Jek but somehow public transportation is more efficient than those apps.
Check the neighborhood. Make sure it's calm, clean, and safe. If the house is located next to or near a mosque, you might want to consider it. The call to prayer is usually amplified, so the noise level can be high. Note that the first call to prayer is at about 4 am.
Check the electrical capacity of the house. There should be at least 23,000 VA for a normal household. If there is not enough VA, this will have to be negotiated with the landlord. Most of the time it is not too much of a problem to increase it, as long as it's done before you move in.
Jakarta is a humid city, so check if the house has enough air conditioners, especially in bedrooms.
Take a close look at the water supply. Check water clarity and pressure in the house.
You will need household staffs to take care of the domestic works in your house. Check if the staff quarter has enough rooms and space, and clean enough for your staffs.
Some areas in Jakarta are prone to flood. Make sure there is no problem with the drainage around your house.
Think also about security. Check the walls around the house, the gate, and the windows and doors. If the windows don't have security grilles, you might want to have them installed to prevent thefts.
After inspecting the house carefully, make sure that any and all improvements to be made are agreed upon and completed before signing the contract and moving in. After the landlord receives his or her payment, there is little leverage or initiative to change anything.