Yogyakarta is most known for its natural charm, with its mountains and beautiful views. Nowadays, it is a hotspot for the latest hangout areas where people can take pictures for Instagram. That does not lessen its charm, but adds to it as it is a fusion of both natural charm and modern entertainment centers. Either way, everyone will be able to choose a holiday destination depending on preference to refresh their minds.
Here are the latest hangout spots in Yogyakarta:
Heha SkyView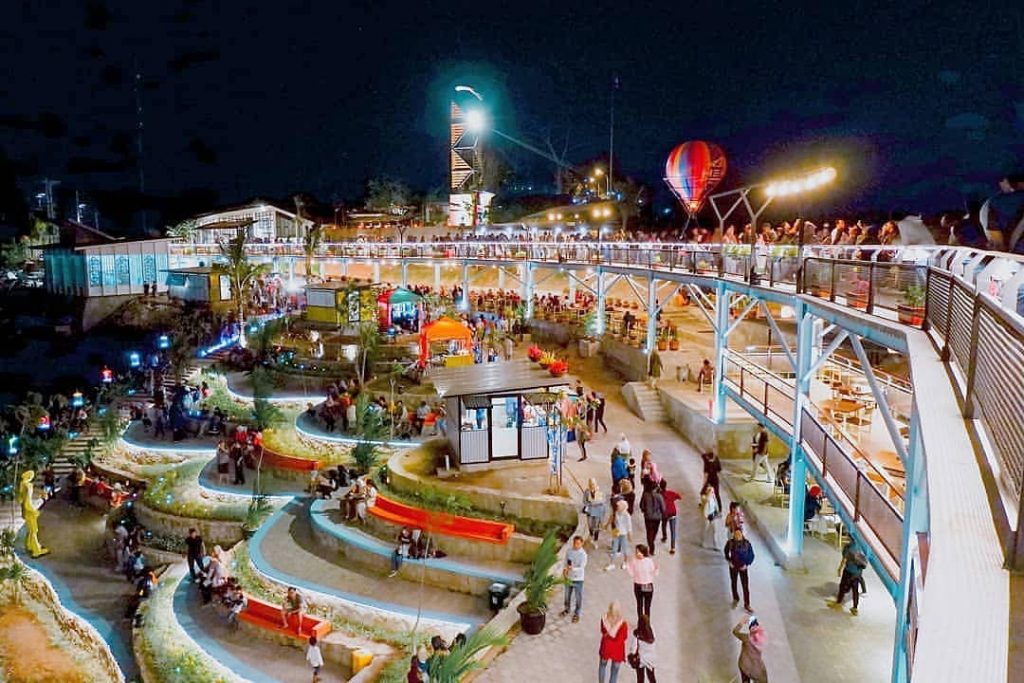 It is a selfie area as well as a cafe & restaurant that offers beautiful photo spots. Every corner of Heha SkyView is very attractively decorated so you can be content to take fun photos, from the indoor dining room, balcony, pool, to the stairs even though it can be a good spot for photos. This latest Yogyakarta tourist spot also presents a city view of Yogyakarta and its surroundings from a height.
Price: Food starting from IDR 20K
Address: Jl. Dlingo-Patuk No.2, Desa Patuk, Kec. Patuk, Kabupaten Gunung Kidul, Yogyakarta
Open:
Monday – Thursday 11:00 – 23:00
Friday – Sunday 10:00 – 00:00
Alamanda Jogja Flower Garden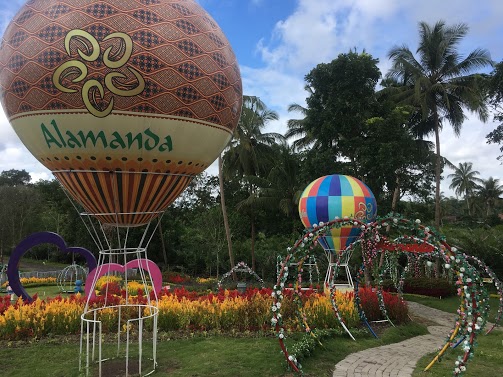 This Yogyakarta tourist spot offers beautiful photo spots, ranging from flowers to hot air balloons in the middle of the park. It's very fitting to unwind from the daily grind as it gives a different atmosphere than what we see in the city. The beautiful scenery will charm you into staying and taking pictures for the moment.
Price: IDR 15K/ Person
Address: Jl. Tempel – Turi, Ngentak, Bangun Kerto, Kec. Turi, Kabupaten Sleman, Yogyakarta
Open: 08 :00 – 17:00 (Everyday)
Bukit Wisata Pulepayung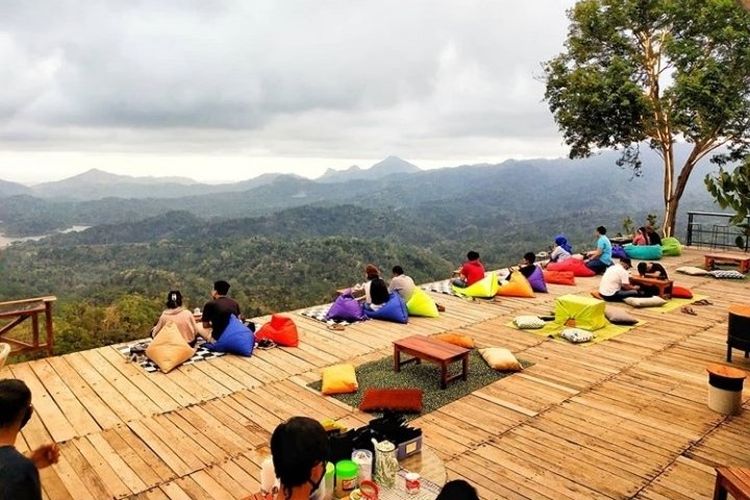 It is located in a remote area in the Menoreh hills facing south. The view of the wildlife sanctuary and Sermo reservoir from above will spoil your eyes. Besides presenting a cool atmosphere, the wooden bridge itself is also instagenic. There is also a "heavenly bridge" made right above the cliff, which presents a very beautiful panorama.
Recreational facilities at Bukit Wisata Pulepayung are also very diverse, ranging from photo spots such as space spots, lollipop spots, wolu spots, heaven bridge spots, to sky bike outbound, flying fox, sky swing, and kursi gantung (hanging chair in the sky).
Price: IDR 15K/ Ride
Address: Soropati, Hargotirto, Kokap, Kabupaten Kulon Progo, Yogyakarta
Open: 08:00 – 18:00 (Everyday)
Lava Bantal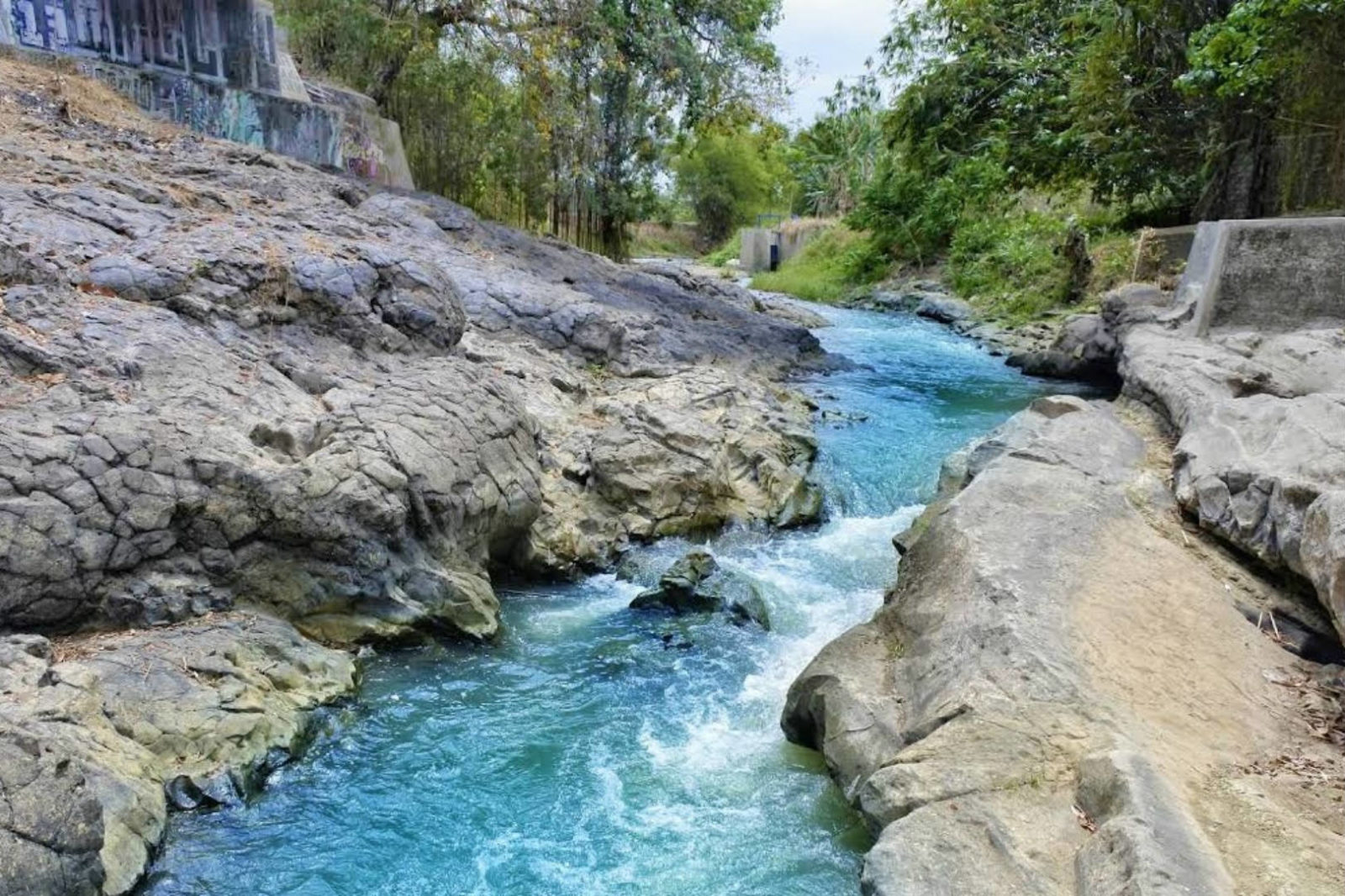 The remnants of mountain lava that settle on the mainland harden and create unique contours that make the riverbank an attractive tourist destination. For that, it earned its name Lava Bantal (Pillow Lava) by locals. The area that has become a geo heritage has an area of two thousand hectares and has been opened to the public as a nature tourism. One of the fun activities that you can try is geo tubing, where you will feel the rush of water in the Lava Pillows.
Price: Free (Except for parking and geo tubing)
Address: Jl. Berbah – Prambanan, Jragung, Kalitirto, Kec. Berbah, Kabupaten Sleman, Yogyakarta
Open: 11:00 – 20:00 (Everyday)
Which hangout spot seems to be most interesting to visit? Tell us what you think in the comments section below!