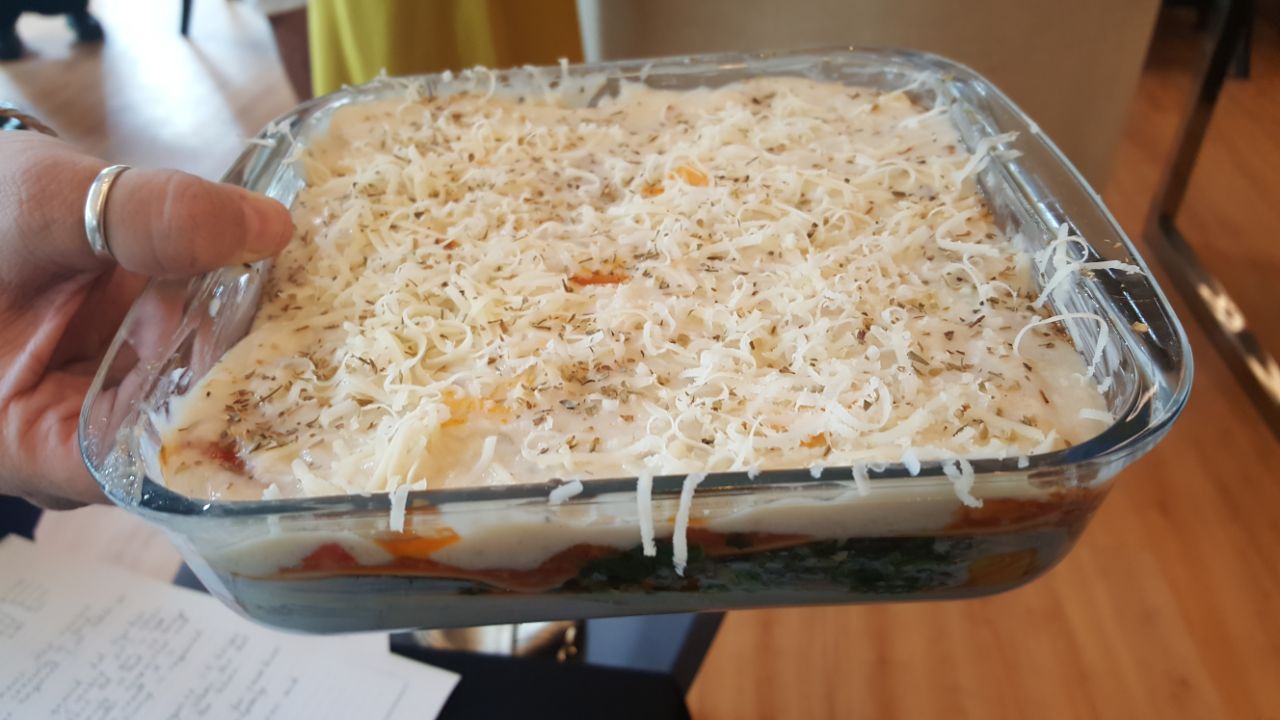 Lasagna is a popular Italian dish and usually made with non-vegetarian ingredients. This is a completely vegetarian version by Aparna Narang, very flavorful and healthy. She made this recipe from scratch at her recent cookery demonstration and it was a super duper hit. Try out this crowd pleaser for your next party.
Ingredients:
Oil to cook
Salt
Pepper
Chilly powder
Green chilly paste
300 grams  Spinach
3  Garlic Cloves crushed
8 Tomatoes
7 Lasagna strips
¾ Cup boiled Corn kernels
1½Tablespoon  Butter
½ Tablespoon Oregano
1 Cup Fresh milk
½ Cup Water
1 Tablespoon Grated Cheese
½ Tablespoon Tabasco sauce
2 ½ Tablespoon White flour – Maida
1 Medum Onion Chopped
Tomato Sauce for Lasagna:
Boil Tomatoes till half cooked, remove skin, remove the seeds and chop fine.
Heat oil, add garlic crushed, oregano, chopped tomato and cook till. Fully done. Add salt and chilly powder.
Spinach and Corn:
Chop the spinach fine. Steam it. Heat oil, add garlic chopped, Onion chopped, green chillies chopped, spinach, boiled corn, salt.
Cook till water is absorbed.
White Sauce:
Take butter, 2½ tablespoon plain flour (Maida), oregano, and cook till there is fragrances.
Add 1 cup milk and ½ cup water, salt, pepper, greated cheese and tobacco.
Method:
Grease a glass baking dish with butter
Layer the lasagna strips
Spread cooked tomato sauce
Again lasagna strips
Spread cooked spinach and corn
Again lasagna strips
Spread cooked tomato sauce
Spread white sauce
Layer with greated cheese and oregano
Put in preheated oven for 20 minutes on lower flame and 5 minutes on top flame at 180 degrees centigrade.
Note:
Boil the Lasagna strips for 15 minutes with some salt and water.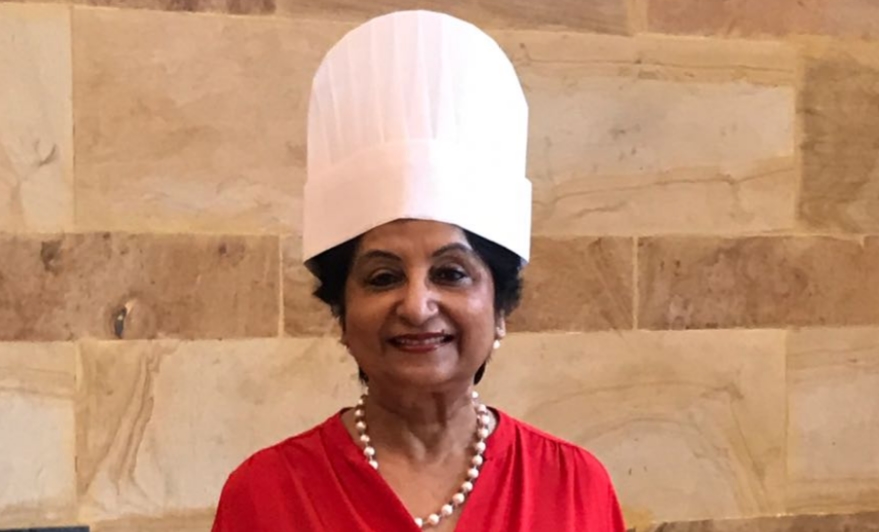 If you have tried this recipe, please do post your feedback in the comments below…