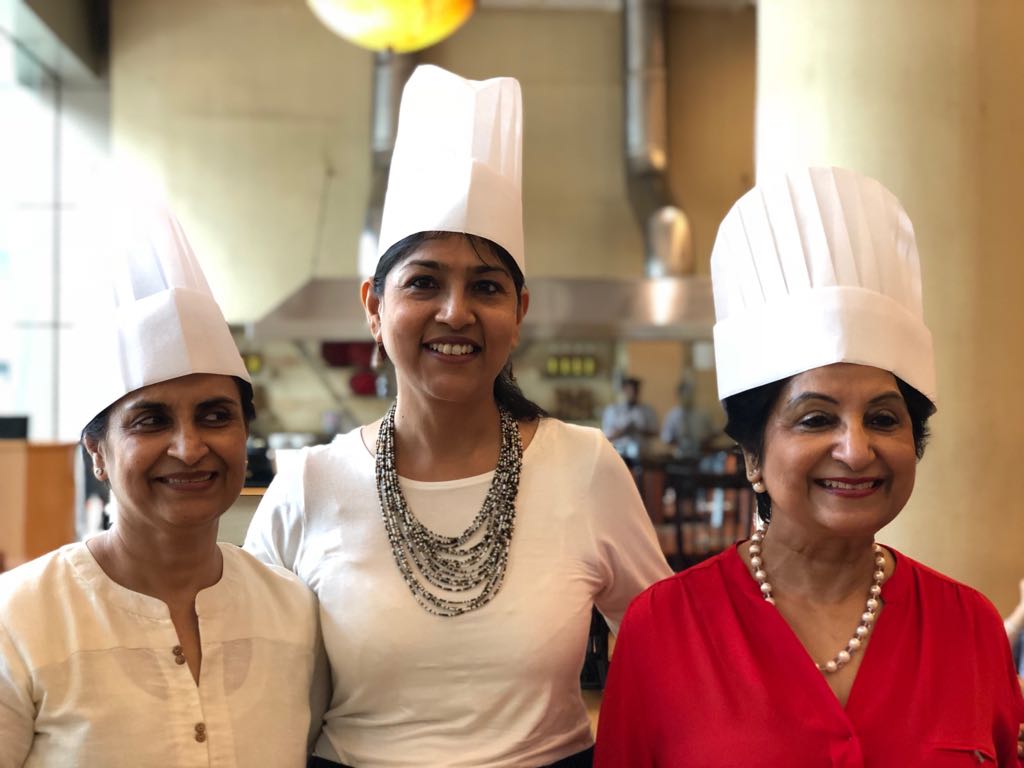 It was a celebration of friendship and a generous sharing of personal recipes with a wide circle of friends, both Indian and Indonesia, by Aparna Narang a long time resident of Jakarta.  It was a long awaited cooking demonstration, initially planned to be a small affair at home. It just grew like a rolling snowball and ended up at J.W. Marriott Hotel, Mega Kuningan, with approximately 50 participants, including the chefs.
The three amazing chefs were Aparna Naran, Sarita Pansari and Ruchi Goyal, with the cooking demonstration of the following:
1. Salad- Ruchi Goyal
2. Daal halwa- Sarita Pansari
3. Sindhi karhi-Aparna Narang
4. Aloo Tuuk-Aparna Narang
5. Gulab jamun-Aparna Narang
6. Veg.Lasagna-Aparna Narang
A comfortable seating area was setup at the Sailendra Restaurant, JW Marriot with a large cooking table. The three ladies demonstrated their dishes to the enthusiastic audience in an interactive manner. They also shared tips and techniques.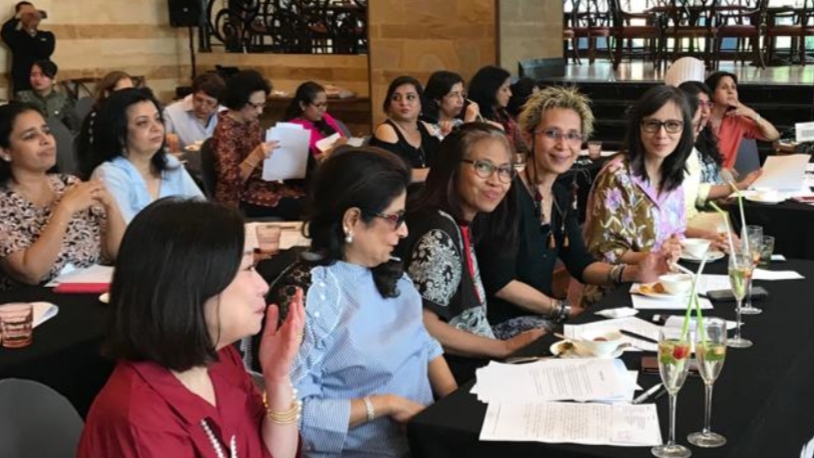 The dishes were then shared for all the participants to taste. It was a fun morning and and there was a unanimous request to have more such events.