Have you ever visited Puncak, Bogor? It is a magnet for Jakarta citizens for a short family holiday and easy toll road access from Jakarta.  Fresh air and beautiful scenery is the main reason why Jakartans flock to Puncak. There are other interesting tourist attractions in Bogor as well. Here are the lists of places you can visit for short family holiday.
Taman Bunga Nusantara (Flower Garden)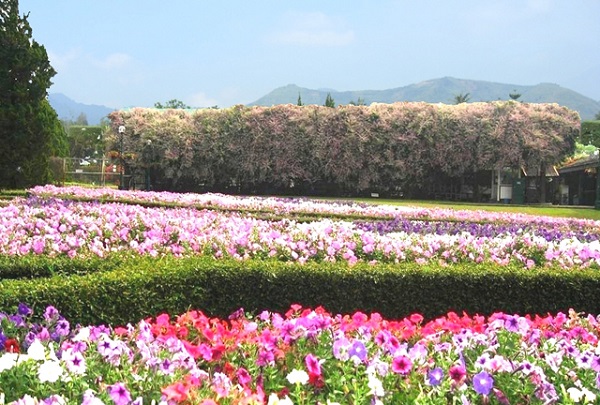 Taman Bunga Nusantara is one of the biggest flower gardens in Indonesia. You will be pampered by colourful flowers, around 45 millions flowers. As far as the eye you can see, will be fascinated with the beauty of this flower garden. This Flower Garden is managed interestingly, such as Taman Perancis (France Garden), Taman Bali (Bali Garden), Taman Labirin (Labyrinth Garden), Taman Mawar (Rose Flower), Taman Air (Water Garden), and Rumah Kaca (Green House with additional fee IDR20,000).
Entry Ticket: IDR40,000 (age above 4 years old)
Dotto Trains Ticket: IDR50,000
Garden Tram Ticket: IDR50,000
Read also: Kampung Warna-Warni Katulampa, a New Tourist Attraction in Bogor
Agro Wisata Gunung Mas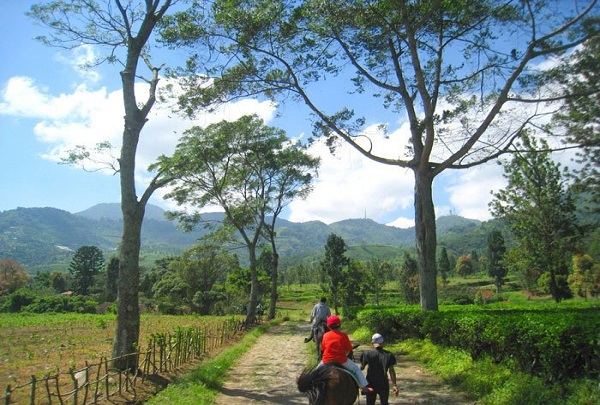 Escape from routine activities and relax by backing to nature are so interesting. Agro Wisata Gunung Mas is the right place to spend your holiday with family. Tea plantation stretch and fresh air of mountains becomes the magnet to visit Agro Wisata Gunung Mas, Puncak Bogor. Not only will your eyes be pampered in Agro Wisata Gunung Mas, but it also you will be pampered by riding horse while having beautiful scenery. In addition, Agro Wisata Gunung Mas provides tracking path to explore this beauty of tea plantation with ease access. It is the right choice to introduce the nature for children. In addition, Agro Wisata Gunung Mas offers the lodge facing tee plantation.
Entry Ticket: IDR15,000 (additional fee to enjoy other facilities)
Tea Walk with tourist guide: IDR20,000 – IDR35,000
Horse riding: IDR50,000 (for 30 minutes)
Read also:  10 Exciting Things to Do in Bogor
Little Venice Puncak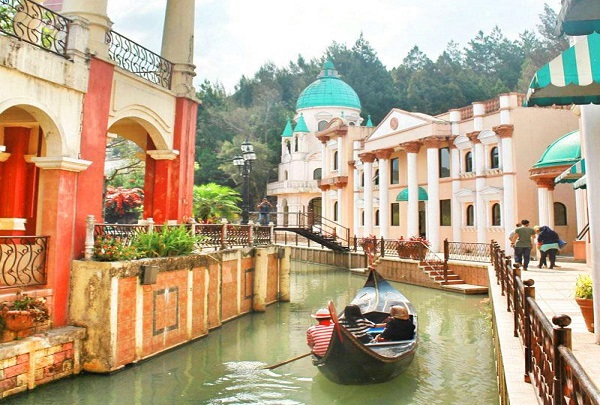 Here is a unique place to relax with your family. You can explore this place by Gondola. Situated in Kota Bunga, Little Venice Puncak provides villa you can rent for your family. You can pamper by fresh air and beautiful scenery here. Little is an artificial lake designed with the architecture similar to Venesia City in Italy. In this place you can try numerous games provided by Little Venice, starting to bicycle for children until gondola you can puddle by yourself or asking an officer to puddle it.
Entry Ticket for workday: IDR25,000 for adult, IDR 20,000 for children
Entry Ticket for weekend: IDR40,000 for adult, IDR30,000 for children
Taman Safari Indonesia (Safari Park)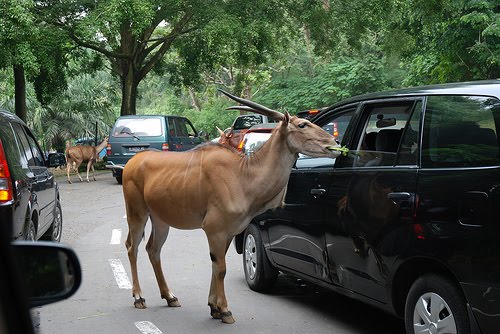 Another place to relaxed holiday with family in Puncak Bogor is Taman Safari Indonesia. Not only situated in mountains area with beautiful panorama, but equipped with game facilities, animal attractions and any kind of animals. Your children can not only look at animals, but also feed animals, interesting right? Taman Safari Indonesia with 170 hectares and around 2,500 animals offers attractions, like Tiger Show, Elephant Show, Various Animals Show, Birds of Prey, and Dolphin Show.  For you who live in Jakarta, Taman Safari Indonesia can be accessed easily, about 80 km or 1-2 hour drive-away, unless traffic jam.
For the ticket, it is worth it because you can use this ticket for having other games offered in Taman Safari Indonesia.
Local Visitor Ticket:
Taman Safari Day Ticket: IDR150,000 (adult or age above 6 years old), IDR140,000 (age 1 to 5 years old)
International Visitor:
Taman Safari Day Ticket: IDR300,000 (adult or age above 6 years old), IDR250,000 (age 1 to 5 years old)
Read also: Paragliding in Puncak
Kebun Raya Cibodas (Cibodas Botanical Garden)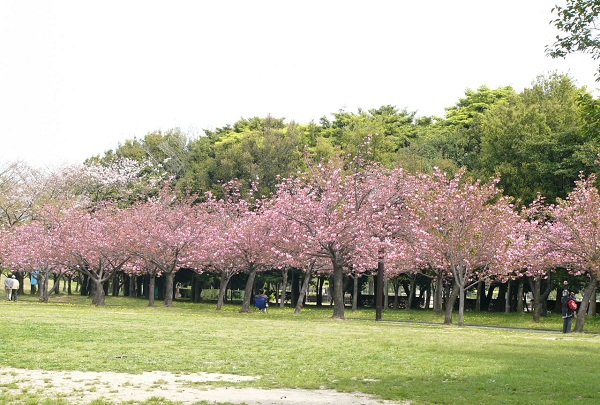 Bogor Botanical Garden known as one of tourist attractions boasts valuable historical value. This region is former of Dutch Colonial Heritage in 1850's. To access this place, you can go through Puncak, Bogor. Situated around 95 km from Jakarta with 1-2 hours drive-away, Cibodas Botanical Garden provides numerous facilities to ensure visitors' satisfaction. You can see Cibodas Sakura Park here as favourite of visitors. Furthermore, Sakura Flowers can flower as much as 2 until 3 times in a year.
The garden offers a new facility which is Wara-Wiri. Wara-Wiri is the facility like modified mini bus to explore Bogor Botanical Garden for visitors. You will be in charged IDR 10,000/ person for one round.
Fees at Bogor Botanical Garden 
Visitor Ticket: IDR 9500
Two-wheel vehicle: IDR5000
Four-wheel vehicle: IDR16,000
Those are tourist attractions you can visit in Puncak for a relaxed holiday with family. Do you have a plan to spend your holiday with family?