Batam is the largest city in Riau, Indonesia. For that reason, there are quite a lot of things that you can do to entertain yourself there whether alone or with your loved ones. It encompasses various entertainments from cuisine, outdoor sports, water sports to enjoying the local culture.
Here are the fun things you should do while in Batam:
Go Glamping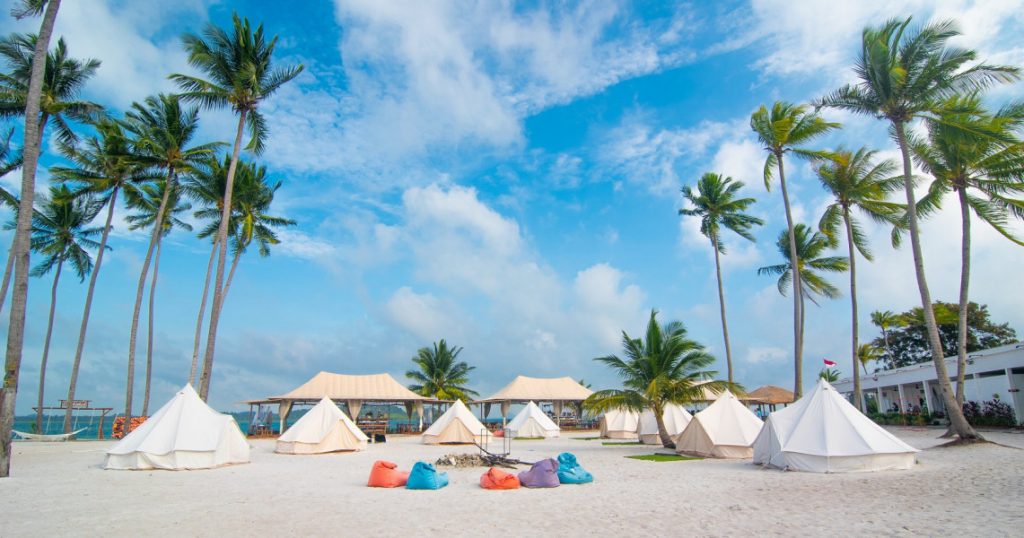 Glamping at Ranoh Island is a private experience, where you get to go camping without the difficulties, hardships and struggles of camping. Moreover, this is not just a glamping trip in which you sleep in a unique accommodation but done at a hidden pristine island?
Moreover, the island is located near Pulau Abang, a famed spot for water sports. Here, you can uncover a magical underwater world while snorkeling, kayaking, banana boating including a giant waterpark that is on the ocean itself.
Relax Your Mind, Body and Soul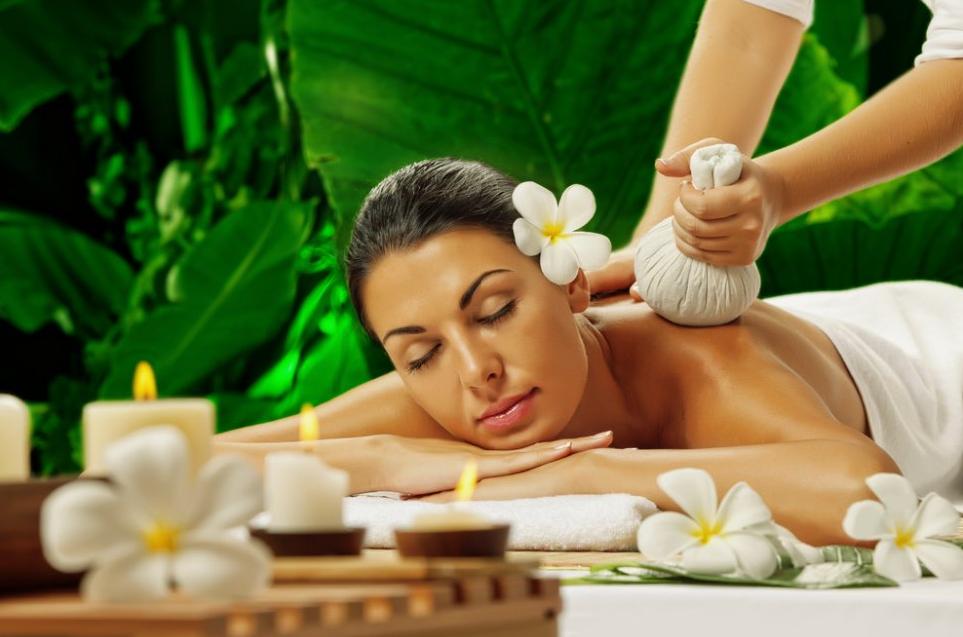 For a full day's worth of relaxation, Xoleil Spa Village is the place to be! Rather than just including a traditional spa where you get to rejuvenate your whole body, visitors will be able to refresh their whole spirit, mind and soul at this village.
There are a variety of activities you can involve yourself there from their cooking school, eat at their farm-to-table café, chill at their wine bar and lounge, stuff yourself at their pizza courtyard before taking a dip in their expansive swimming pool or salt-dipping pool or relax at their stone onsen. They even have a hydroponic garden, organic farm and tree house!
Drink Multi-coloured beers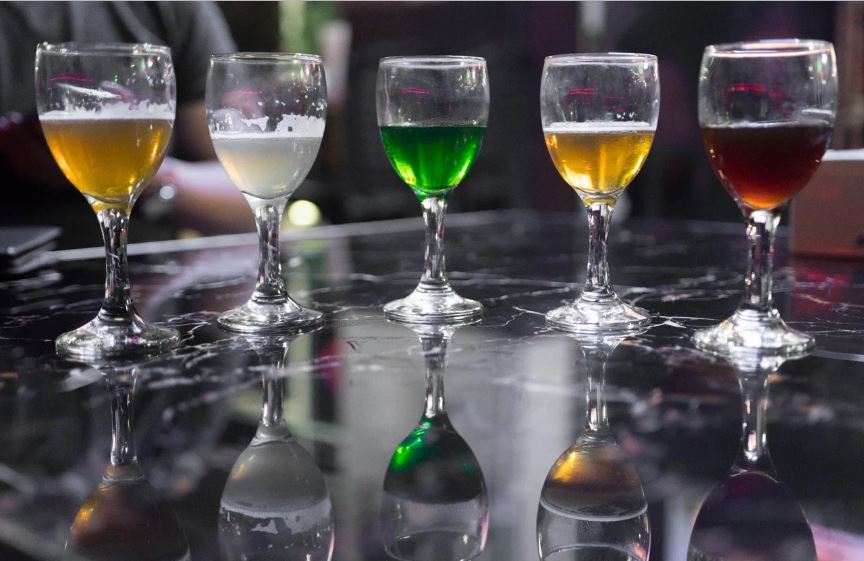 Freshbeer Batam is the island's first microbrewery. What's different and impressive about the beer made at Freshbeer Batam is the color and the taste of the beer. It comes in a variety of colors from pale golden hue, green, red to pitch black. Each of these colors also come in different tropical flavors like passion fruit or even seaweed-flavoured beer.
A pint of beer here priced at only Rp. 15,000 and you can even opt for their tasting portion to try out the different flavors! They even have a variety of snacks to go with the beer even though they tend to be quite exotic, ranging from reptiles like crocodiles to bats!
Enjoy Water sports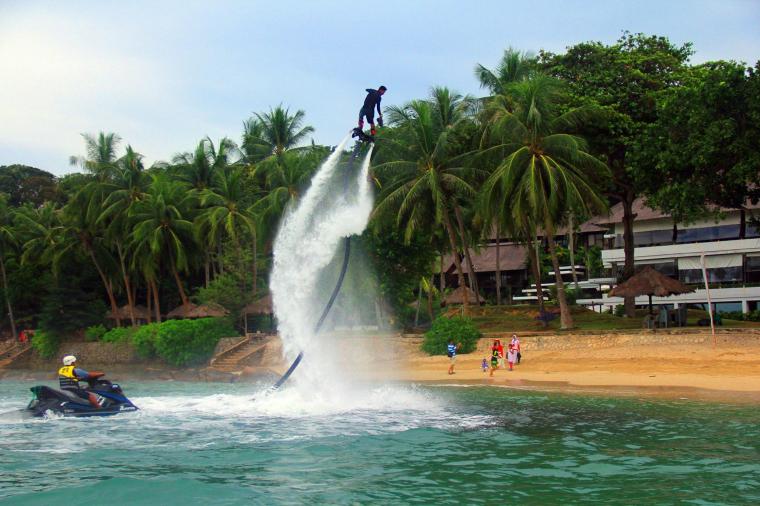 Fancy doing watersports? Then we can recommend you to do head over to Turi Beach in Batam. There are a variety of things that you can do from flyboarding, hoverboarding to jet skiing. Compared to Singapore or Bintan Island, water sports at Turi Beach as also said to be priced much less than the former. Water sports at Turi Beach is therefore a must try for those who are fans of it.
Visit the Lotus Park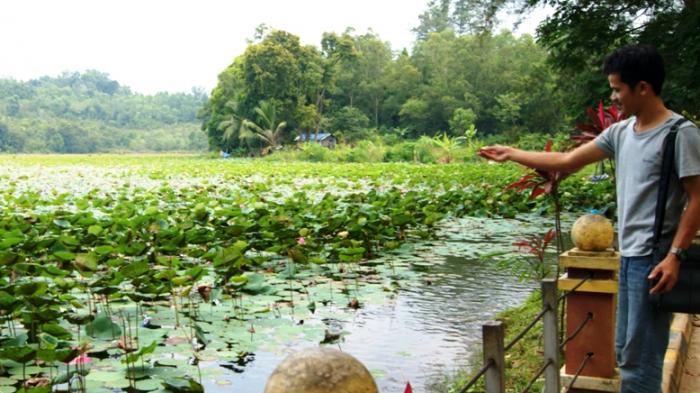 The first thing that you will see at Taman Kolam Sekupang is the vast area of the lake that is covered by lotus pads. But that is not all, as there are koi fish underneath the lotus pads. The fish here is not meant to be fished but rather just there for the purpose of entertaining visitors. Kids who are visiting this park can buy fish food and watch as the fish eat. Adults can also enjoy this park, for the park also provides cycling trails and jogging paths for sports aficionados looking for some exercise while basking in the beauty of it all.
Eat seafood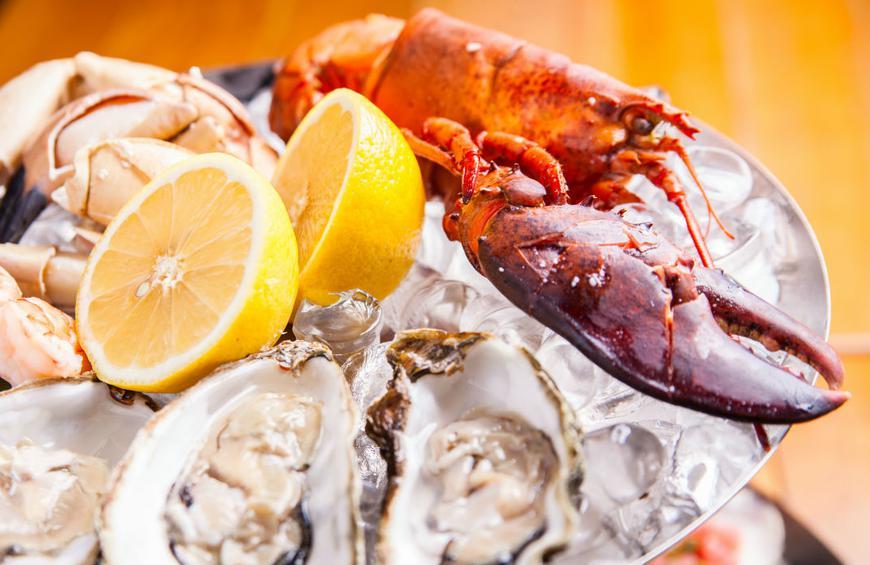 Other than its colorful beers, Batam is also known for its delicious and sinful seafood. Ranging from sweet and spicy mussels, black pepper crabs, steamed fish in Teochew style, fried golden calamari, huge tasty prawns and oysters, you will be able to enjoy every each one of these dishes at an affordable price. That is also one of the reasons why people who come to Batam head over to the seafood restaurants for meals that are fresh and delicious at the same time.
Travel to Bintan Island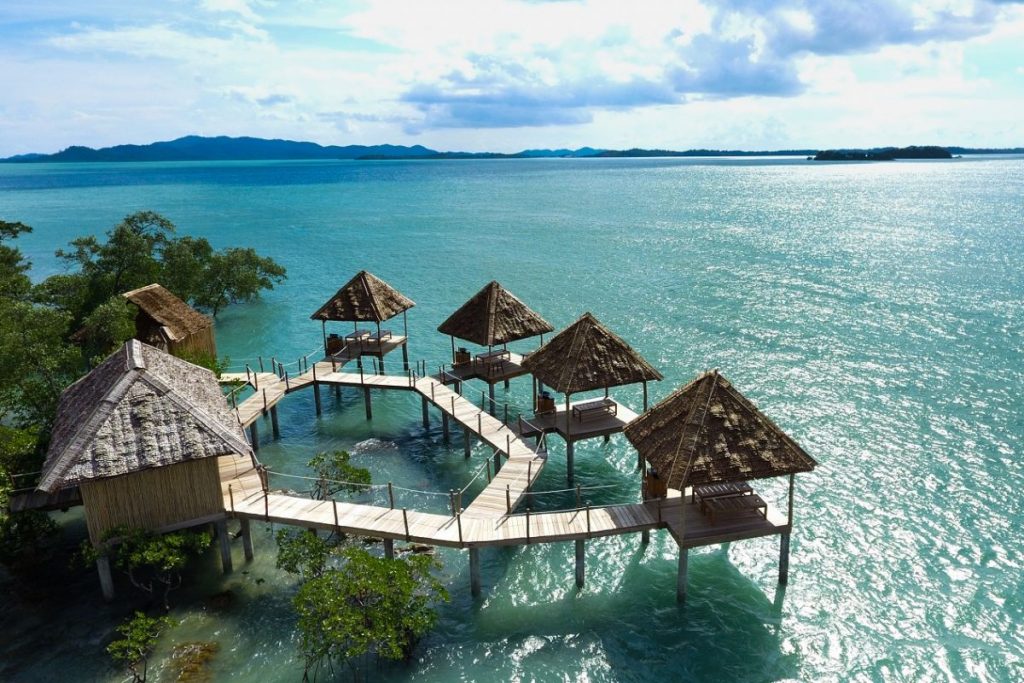 Bintan is a beautiful island close to Batam. Some of the things that Bintan is most famous for is its sand dunes in desert areas, stunning blue crystal lagoon and the tranquil mangrove park. You and your partner will be spoilt for choice by a complete range of activities both on land and in the water especially from the top resorts that Bintan is also famous for.  Otherwise, you can also visit Bintan's cultural village at Panglong village.
Visit Stilt houses at Uma Beach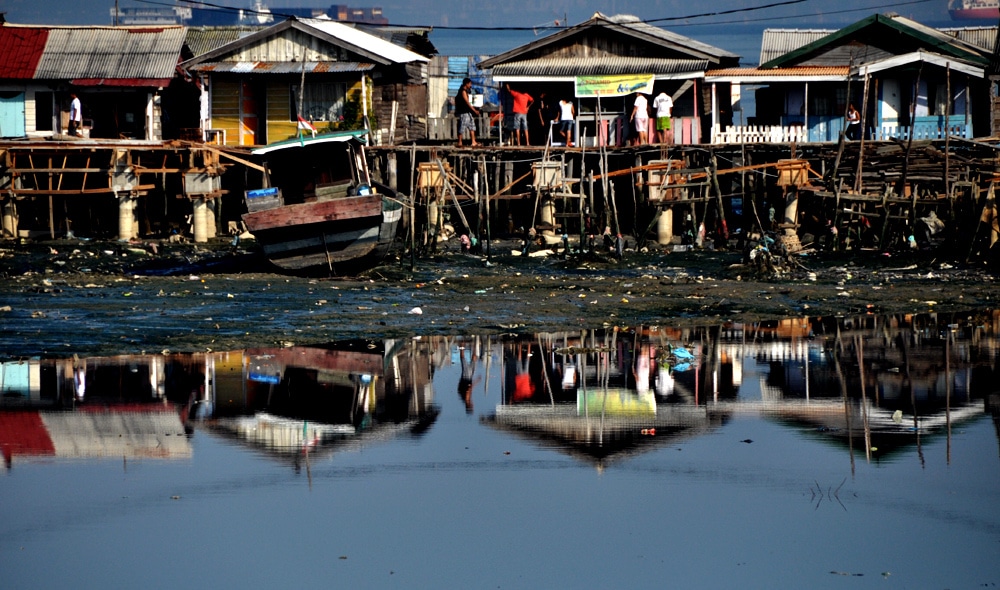 Tanjung Uma is one of the areas that are still untouched by the modernity in Batam. In here, you will be able to see the old villages carrying a wealth of historical relics for you to enjoy. The main attraction to see here is the stilt houses which are built over the water. If you are interested in local architecture and culture then this is not to be missed and shows a completely different side of this city.
Batam may be an underrated travel destination, but it does not mean that it does not have places to entertain you and your loved ones. In fact, there are plenty of activities that you can do only in Batam that you cannot find anywhere else. Visit Batam and witness the magic yourself!
Which activity seems to be the most interesting thing to do in Batam? Tell us your opinion in the comments section below!