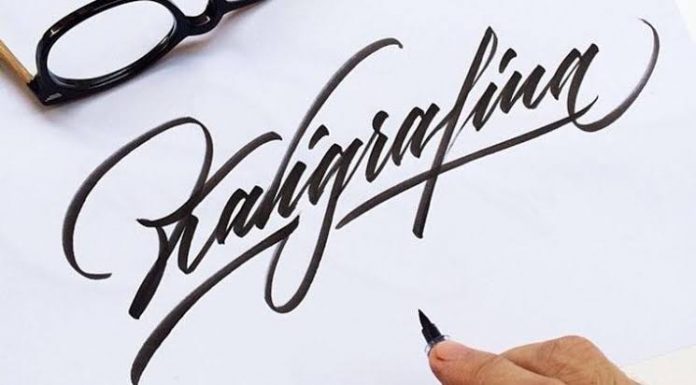 Jakarta is  one of the metropolitan cities that never sleeps. There are so much to do, from going to clubs, visiting malls and many more. But that is not all, as you can also learn new skills that can enrich your heart and mind. Take this opportunity, unleash your creativity and you will find yourself happy and fulfilled.
Here are the skills you can learn while in Jakarta:
Making Ondel Ondel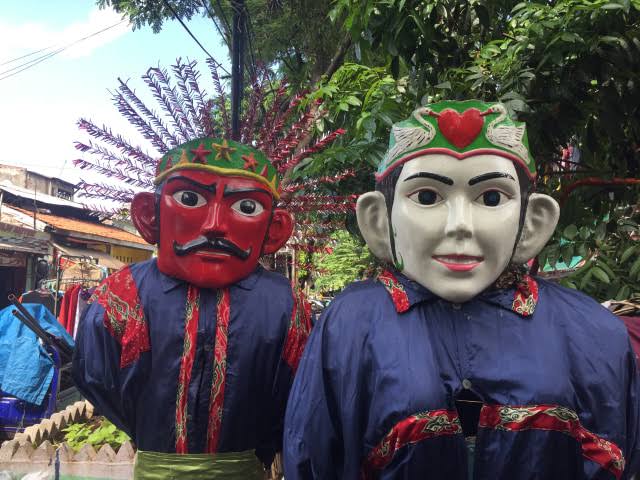 Jakarta does not only contain nightclubs and malls, but it also has rich culture that is preserved in cultural centers. One of the centers is at the Kampung Budaya Betawi in Setu Babakan, South Jakarta. Here, you will be able to learn about Betawi culture that is already very rare and needs to be preserved. This learning experience will be one of a kind, rather than just enjoying the urban lifestyle presented at Jakarta. Some of the things that you can learn is how to make the local beer called Bir Pletok, how to make Ondel – Ondel and learning the traditional dance of Tarian Selamat Datang.
Address: Kampung Budaya Betawi, Jl. Moch Kahfi II, RT.13/RW.8, Srengseng Sawah, Kec. Jagakarsa, Kota Jakarta Selatan, Jakarta
Phone: (021) 78893258
Paint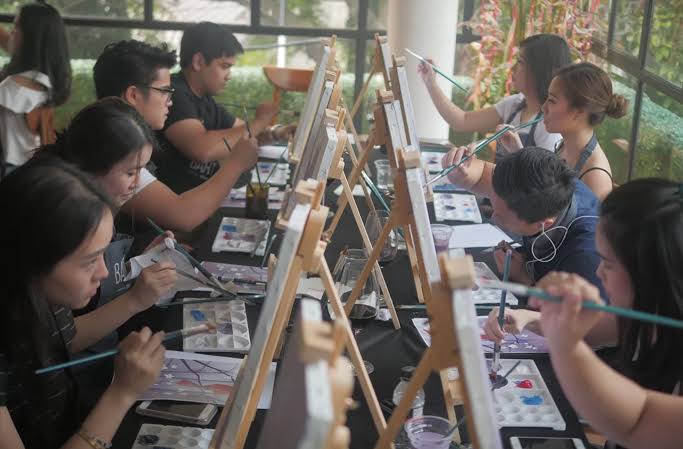 Painting can mean a lot of things for a lot of people. It can awaken your creativity, or even give you a sense of calm when your day went hectic. Bartega studio wants to do both of that, in which people can both paint and sip wine to unwind. Other than to create serenity amongst art lovers, the studio also intends to inspire and influence the community of artists and individual alike to come together during the sessions and share their love of the arts. You can easily join this fun and stress-relieving painting workshops at any time!
Address: Bartega Studio, Scbd, Jl. Jend. Sudirman No.52-53, Senayan, Jakarta, Kota Jakarta Selatan, Daerah Khusus Ibukota Jakarta 12190
Phone: +62 8119 941 964/ +62813 1000 0994
Website: www.bartega.com
Learn Printmaking

Founded in spring of 2017, Bartega wanted to change the way people spend their day by bringing both the calmness of painting and the excitement a glass of wine can do. They are dedicated to inspire and influence the community of artists and individual alike to come together in the form of art and unleash their inner artists in a common space. This art-space cherish and value the experience of painting on an empty canvas, using colors as an idea, stroking it in a motion shaped by your hands. And you can easily join this fun and stress-relieving painting workshops at any time!
Address: Ganara Art Space, Jl. Kemang Raya, No.8B, Bangka, Kota Jakarta Selatan, Daerah Khusus Ibukota Jakarta 12730
Phone: 0822-1101-1050
Website: http://ganara.art/
Cooking Classes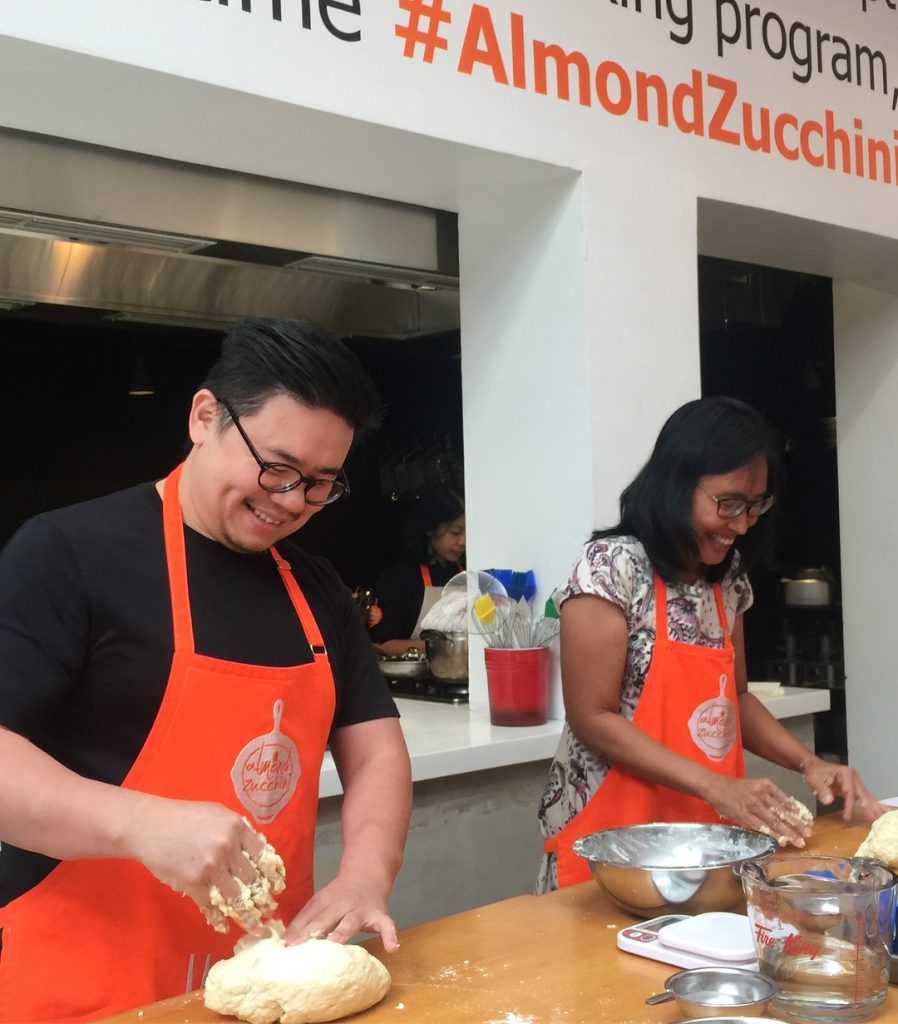 Foodies all around will be pleased to know that the cooking workshops offered in Almond Zucchini are innovative and follows the trend that is happening in the culinary industry. Hands-on cooking programs will run for 1-2 full days, although some take a shorter duration. Whether you are dipping your toes into the world of culinary or want to improve your current level of skills, Almond Zucchini's workshops will fulfill your cooking dreams with delight!
Address: Almond Zucchini Cooking Studio, Jl. Brawijaya VIII No. 6A, Pulo Kebayoran Baru Jakarta Selatan
Phone: +6221 739 9303 / +6281 90534 5888
Email: info@almondzucchini.com
Website: https://www.almondzucchini.com/
Jewelry-Making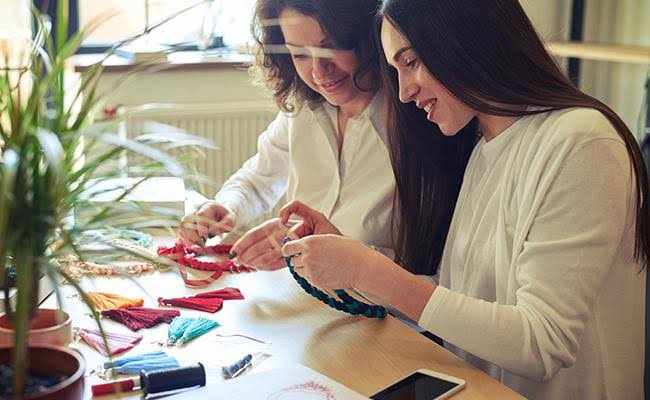 Here at Indoestri Makerspace, professionals in their fields will teach you a variety of skills from leatherworks, metal, woodworking, jewellery-making and more! Whichever you wish for, your ideas can be realized by choosing among the variety of classes that Industry Makerspace provides.
Address: Indoestri Makerspace, Jalan Lingkar Luar Barat No. 36, Jakarta Barat
Phone: +62 215415510
E-Mail: info@indoestri.com
Website: http://workshop.indoestri.com/
Make Your Signature Latte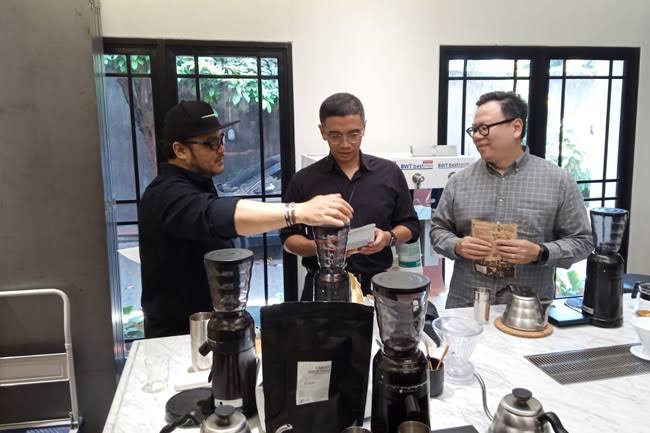 A coffee aficionado? Then taking classes at the ABCD School of Coffee is something that will definitely thrill you. Coffee-lovers will be able to learn about coffee origins and history, to its agriculture, brewing cupping, and definitive espresso. Experts are not the only ones admitted to this class, but those who have no experience in the coffee industry can definitely join their beginner class. Classes are particularly popular among those who plan to be in the coffee business and for students who wish to work as baristas while studying abroad.
Address: ABCD School of Coffee, Jl. RP. Soeroso No.22, Cikini, Kec. Menteng, Kota Jakarta Pusat, Daerah Khusus Ibukota Jakarta
Website: https://abcd.coffee
Art of Calligraphy
Although everything is digital nowadays, calligraphy will always remain an art that many struggle to capture. If you are one that appreciates the art of calligraphy but is a beginner, then you can definitely join these classes to improve your penmanship skills. Follow Kaligrafina on Instagram for more information on upcoming calligraphy workshops led by renowned calligraphers like C for Calligraphy, Veronica Halim, Erwin Indrawan, and more.
Kaligrafina
IG: @kaligrafina
Website: https://www.kaligrafina.com/
Which skill seems the most interesting for you to learn? Have you joined any of these skills? Share with your opinion in the comment section below!