Compared to Jakarta, Semarang may be lacking in shopping or entertainment places. But, Semarang is a wonderful city with lots places and experiences to offer.
If we have tickled your curiosity, then here is why you should visit Semarang at least once in your lifetime. (Warning: you may want to book a train ticket as soon as you are done reading this article!)
You can visit Semarang's most haunted place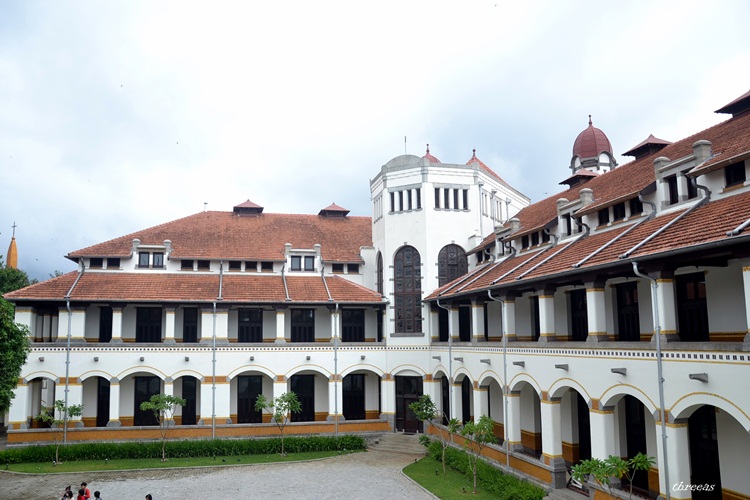 It is dubbed as the haunted place because this place often appears in Indonesian horror-themed reality shows. But, that is the appeal of Lawang Sewu. Many tourists visit the place to see the ghosts. But, aside from that, Lawang Sewu is rich with historical values. It was an office for Nederlandsch Indishe Spoorwed Naatschappij (NIS) or train manufacturer company of Netherlands. After renovation in 2011, Lawang Sewu has become an icon of Semarang.
Address: Jalan Soegiyopranoto, Semarang
See the beautiful Chinese temple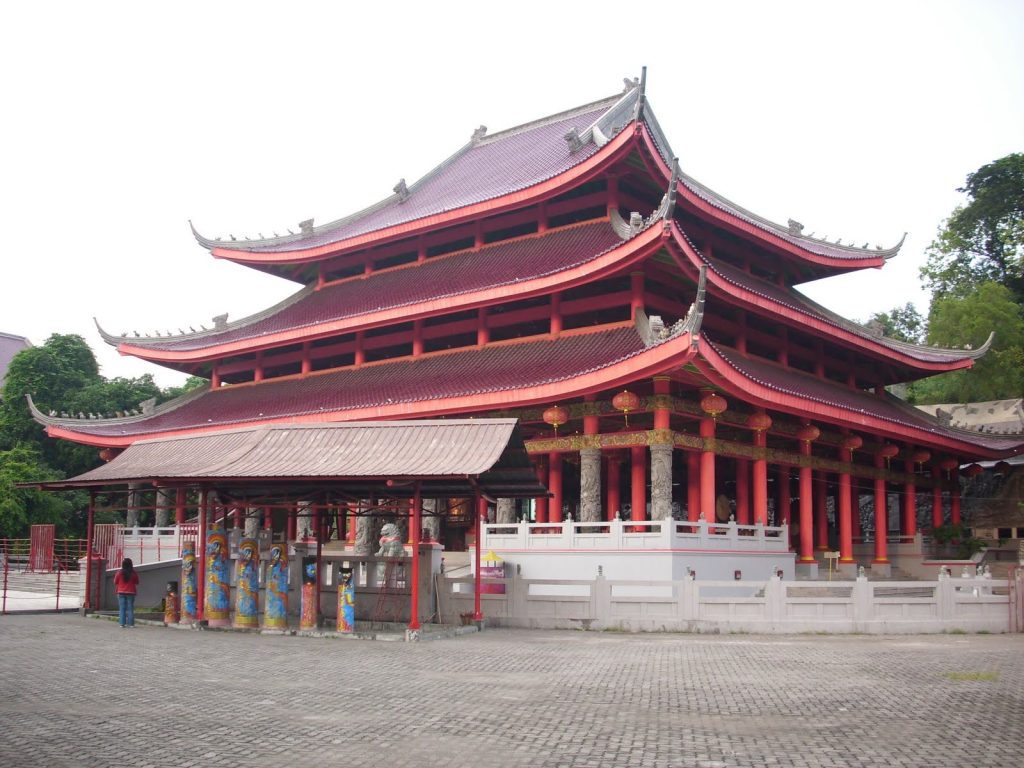 Semarang is home to several different Chinese temples, but the one of most famous is the Gedung Batu (Sam Poo Kong) temple. This temple bears no allegiance to any religion, and has been functioning as a place of worship for Buddhists, Taoists and Muslims. It was build to honour Admiral Cheng Ho for his contributions to the community.
Address: Jalan Simongan Raya 129, Semarang
Savour the famous lumpia Semarang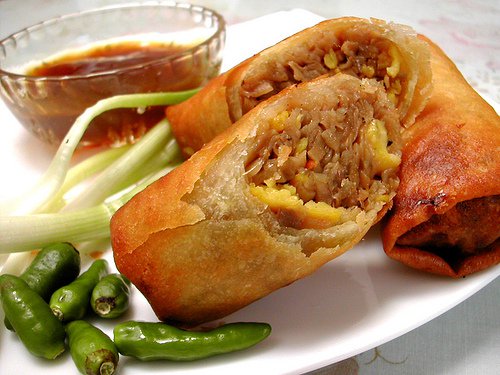 Semarang is often associated to lumpia, a Semarang-style fried dumpling. It was brought to its shores by Chinese settlers. A thin pastry crust is filled with bamboo shoots, egg, fresh vegetables and meat. It has the unique blended taste of Chinese and Indonesian cuisine.
Address: Lumpia Gang Lombok, Gang Lombok No 11 Kranggan, Central Semarang, Semarang
Take a boat ride at Rawa Pening lake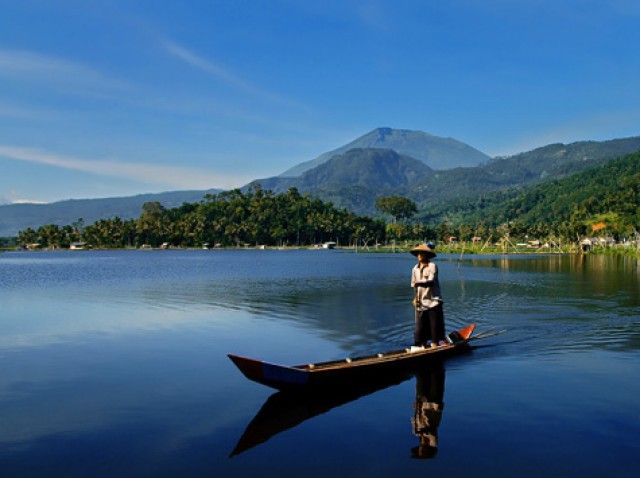 Rawa Pening is a lake in the Ambarawa Basin in Central Java. It does not only serve as a source of power, irrigation and food control, but also as tourism object. Aside from its popular beauty and peace, it is also famous with locals and tourists because it's steeped in myth. The legend said that a little boy named Baru Klinting was mocked by his peers because of his ugly face. Only a widow accepted him in the village. One day, Baru asked the widow to board onto a mortar when the gong rang. Then, Baru Klinting went to the yard and made a quiz for the villagers to pull out a stick that he previously stuck on the ground. Everybody failed, and when Baru Klinting pulled out the stick, there was a massive outburst of water from the place where he stuck the stick. After he did that, he ran while ringing the gong and the village disappeared under the water.
Address: Jalan Lingkar Selatan Kilometer 03 Ambarawa, Semarang
Relaxing in an infinity pool of spring water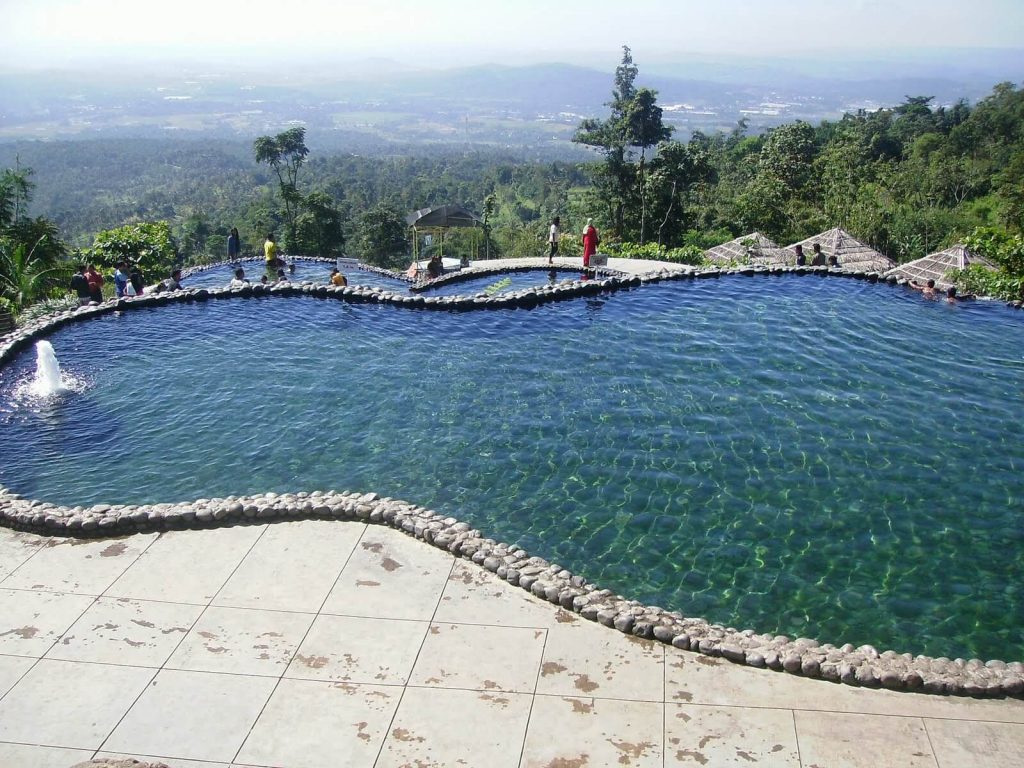 This spring water pool perched on the edge of Umbul Sidomukti is said to have therapeutic and anti-aging properties. Here you can relax at the infinity pool of fresh spring water while enjoying the breathtaking view around it. Other facilities are also available in this area, including lodges, restaurants, flying fox arena, ATV, Highest Triangle ride and Marine Bridge where you can challenge your adrenaline.
Address: Sidomukti Village, Bandungan, Semarang
Dine in the nostalgic Toko Oen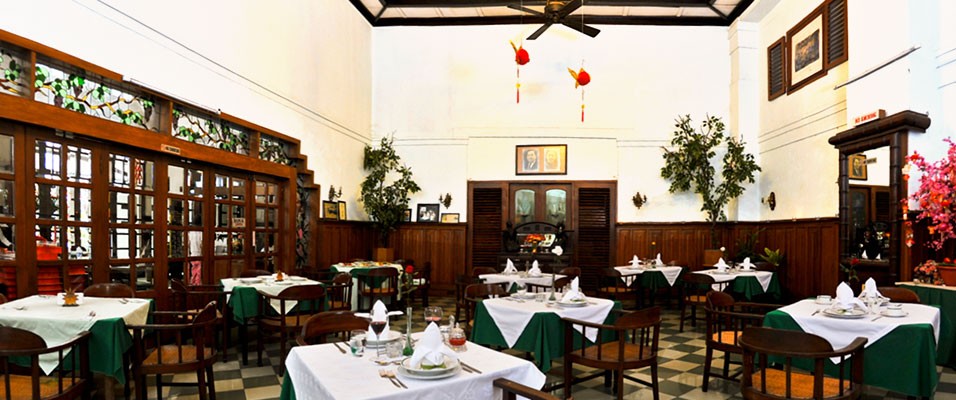 Toko Oen keeps the Dutch ambience and character in the restaurant. It is not only about the high ceilings and full-length glass windows, but also its fusion Dutch-Chinese- Indonesian menus. One of the recommended menus of Toko Oen is its Oen's Symphony Ice Cream—scoops of vanilla, chocolate, mocha, coconut, and rum raisin flavors ice cream.
Address: Jalan Pemuda 52, Semarang
Swim with the Sharks at Karimunjawa National Park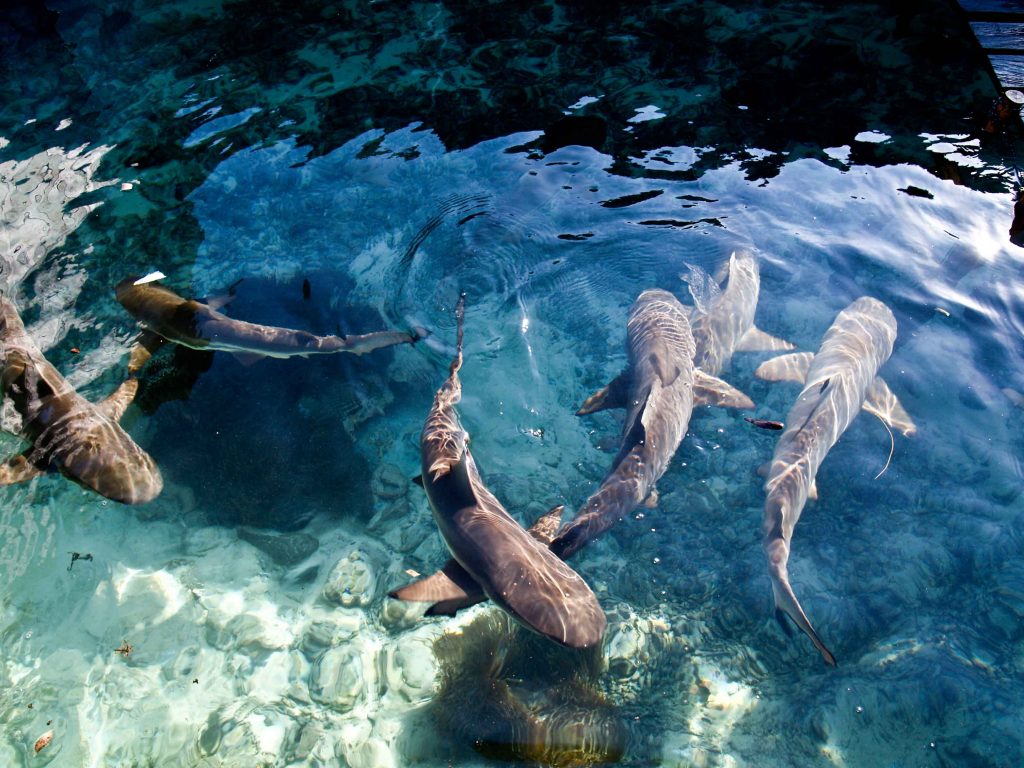 Karimunjawa National Park is a national park that offers many attractions to visitors. With white sandy beaches, the stay is marvellous with home-cooked seafood dishes. Diving is a particularly special occasion with its wide collection of flora and fauna, numerous variety of tropical fish and coral reefs. What is even more special is the sensation of swimming with baby sharks at Menjangan Besar Island, which cannot be found just anywhere.
And before you end your vacation, buy Semarang's specialties to take back home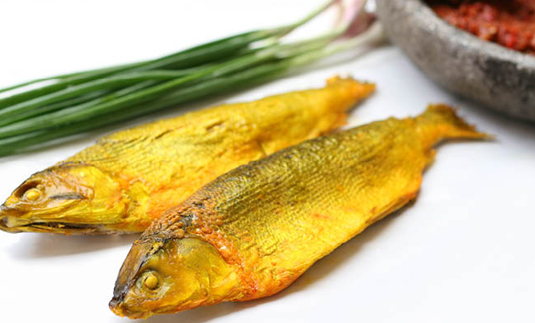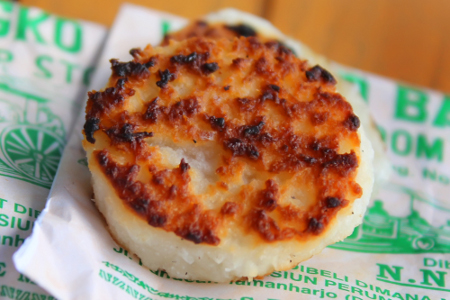 Of course, you want to bring frozen Lumpia back home. Besides Lumpia, you also must try Bandeng Presto (pressure cooked milkfish), Wingko Babat (coconut and glutinous rice cake), and Brilian Super Cake (sponge cake with various flavor).
Address: Godhong Asem Oleh Oleh Center, Jalan Raya Kaligawe Km 1 No 96 Semarang
And if you are seeking Indian food options in Semarang, look here>>