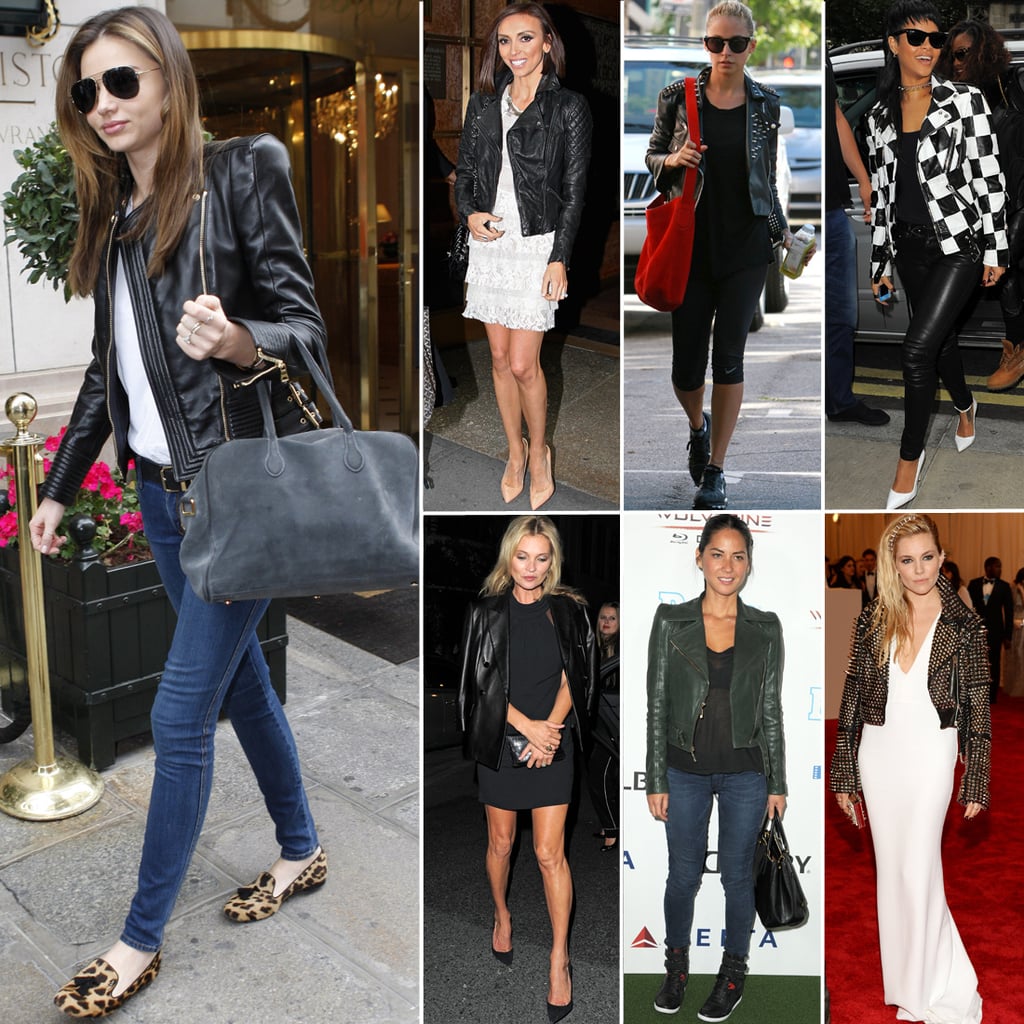 Stylish and comfortable, leather jackets make the perfect outer for anyone looking to effortlessly add a dose of 'cool' into their outfit. Not only that, it can be added to numerous outfit combinations in various styles and for various occasions. Keeping one in your closet is therefore very worthwhile-quite versatile to be worn with any outfit combination that you wish.
Find out the different ways you can mix and match the wear-all versatile leather jacket!
Dress it up for Brunch
Casual, comfortable clothes are reserved for weekend brunches with your friends. Although worn for the purpose of style, the leather jacket is also suitable to protect your body from feeling the cool air in the morning. When wearing bright colors for the occasion, neutral or monochromatic leather jackets can be used to tone down the rest of your outfit. Otherwise, a leather jacket adds more texture and interest for that all-black outfit that you love so much.
Tip: Don't be afraid to wear bright feminine florals either-leather jackets will add a touch of chicness and stylishness to your outfit.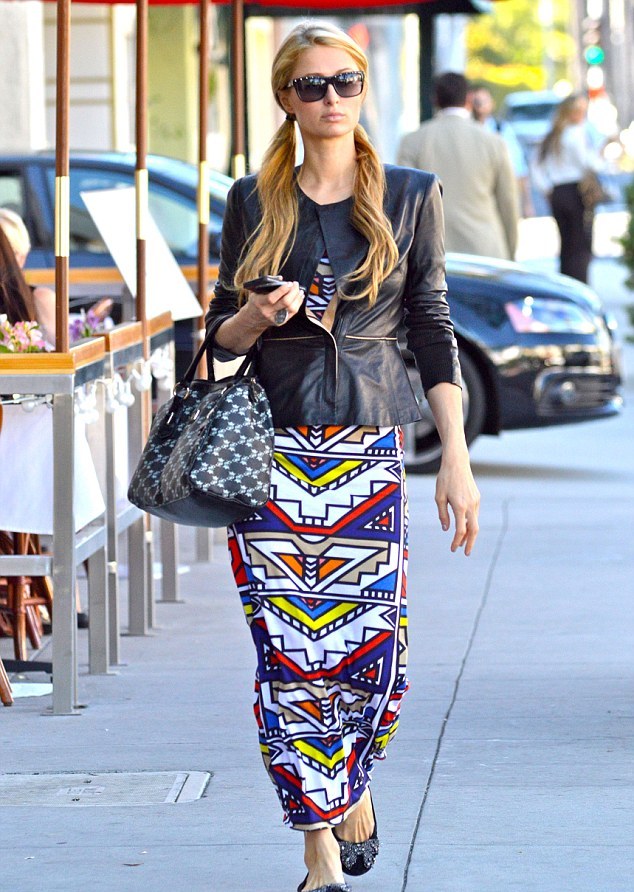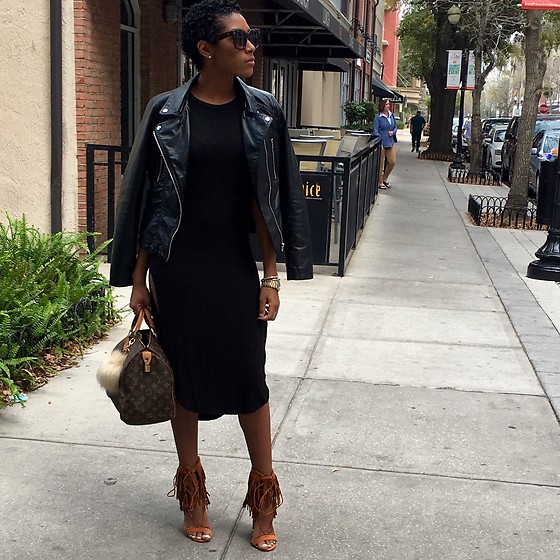 Get ready for the Perfect Date Night Outfit
Interested in making an interesting statement while on a date night? Wearing a leather jacket will elevate your aura to 'cool' and 'chic'. You can wear a variety of styles in your date from tomboyish by wearing it with simple tee and jeans; classier by wearing monochromatic or romantic with softer materials such as chiffon.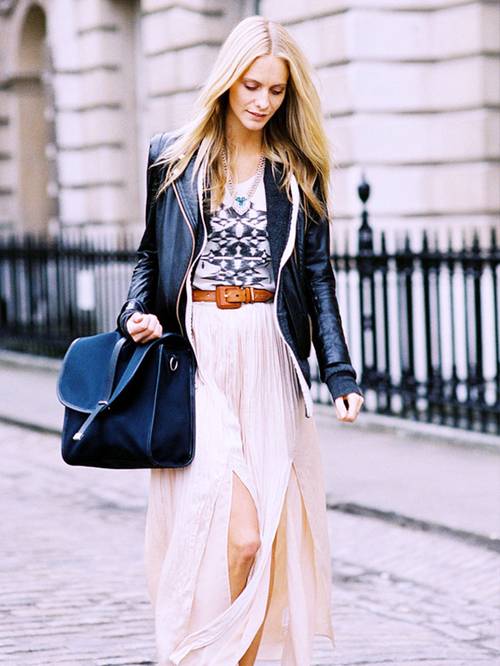 Cool Professional
It may not seem like it, but a leather jacket can be worn during office hours. It'd be wise to watch out for the office culture before you attempt this, but it is still possible. Wear light-weight, slim cut leather jackets to replace your blazer and pair with white button down with either pencil skirt or pants for a professional look that is both cool and unique.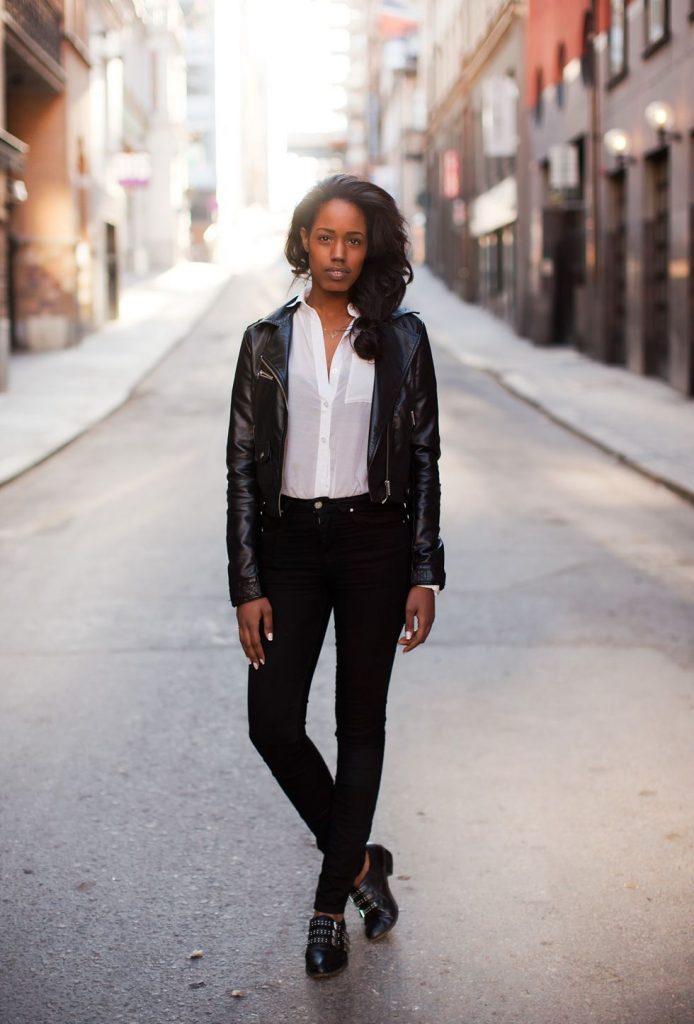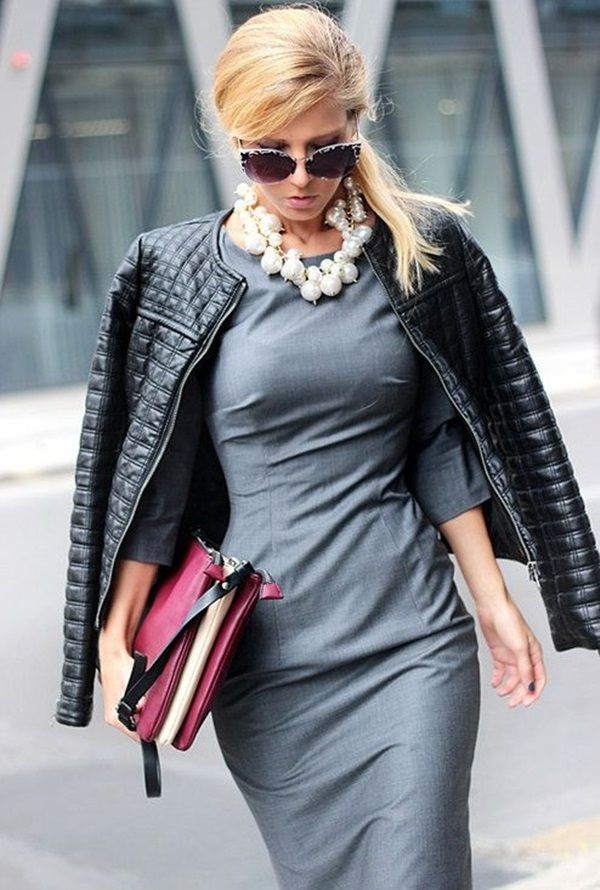 Casual
Casual clothes are great to wear for the weekend. Comfortable and stylish, you will be able to do chores and errands while still looking stylish in the process. Add in jeans, t-shirt, sneakers and grab your favorite bag to go with the combination. In fact, this is one of the most easiest ways to wear leather jacket.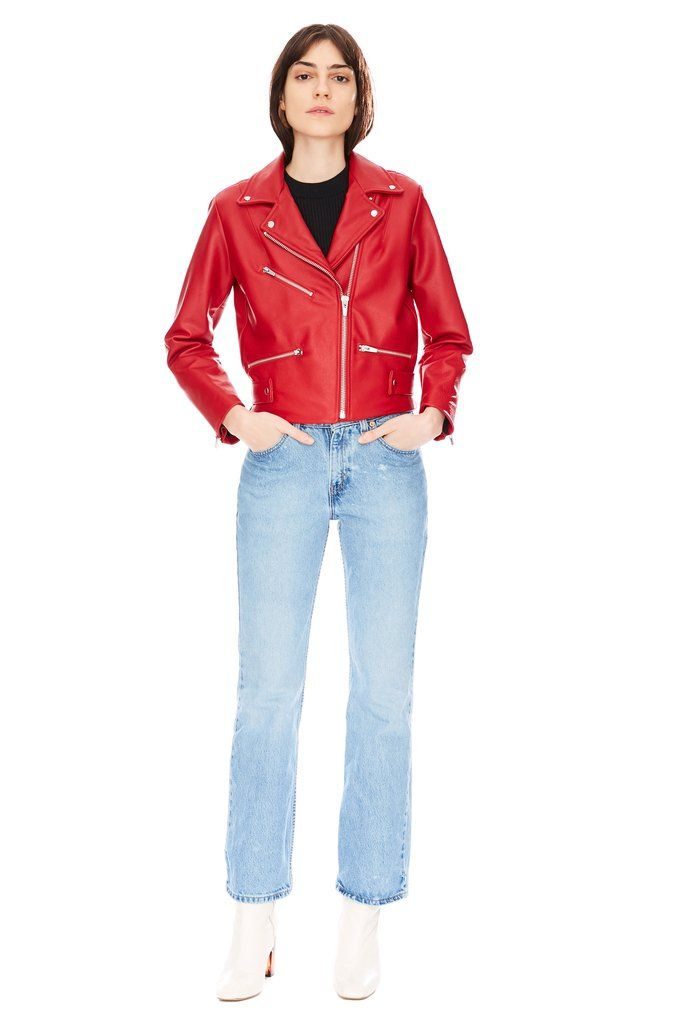 Formal
Formal-wear can feel a bit intimidating and much to some people. Create your own fun twist in your formalwear by wearing a leather jacket. Preferably, grab a cropped leather jacket so as not to overwhelm your dress. Even better to get a leather jacket in the same color as your dress-it will not overwhelm your dress but gives your outfit a different texture and interesting twist.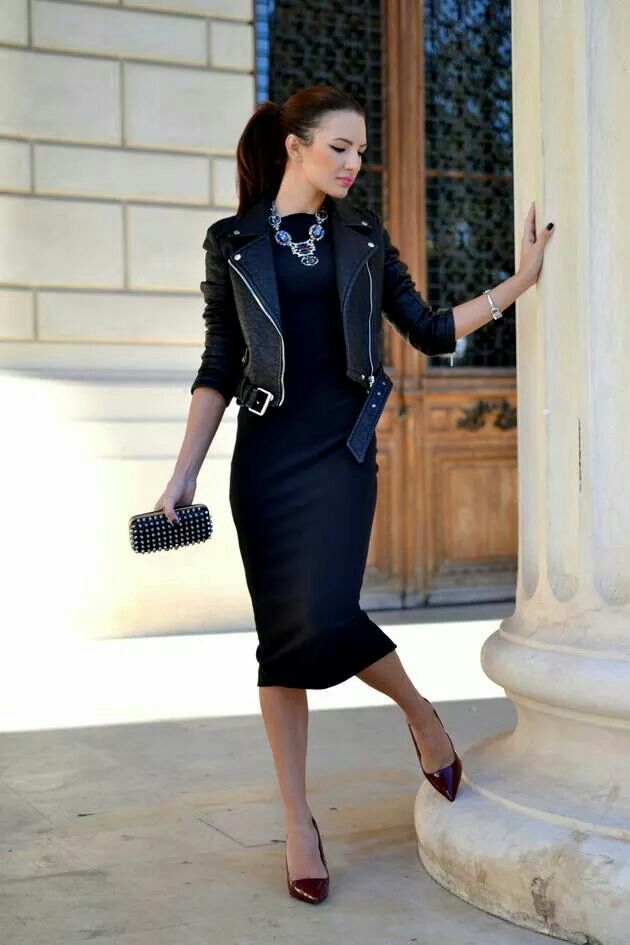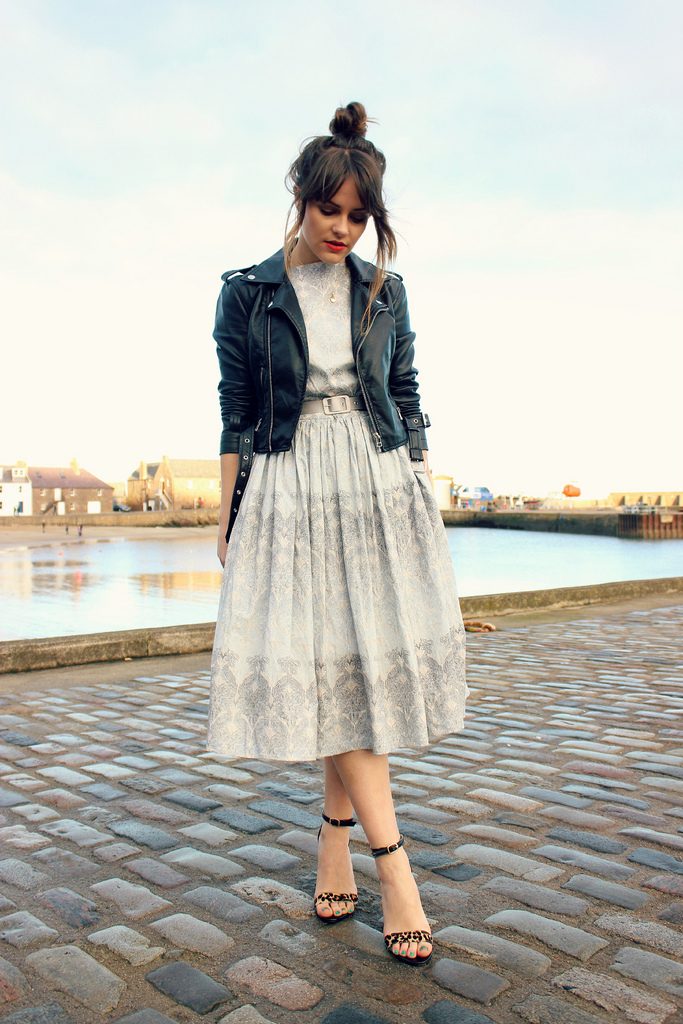 Athleisure
The Athleisure style is one of the most trending styles as of late. Create an athleisure combo by combining your go-to sneakers, joggers and leather jacket. You just have rolled out of your bed in the weekend, but the leather jacket will definitely add a touch of coolness and sleekness to your outfit (no one will know!).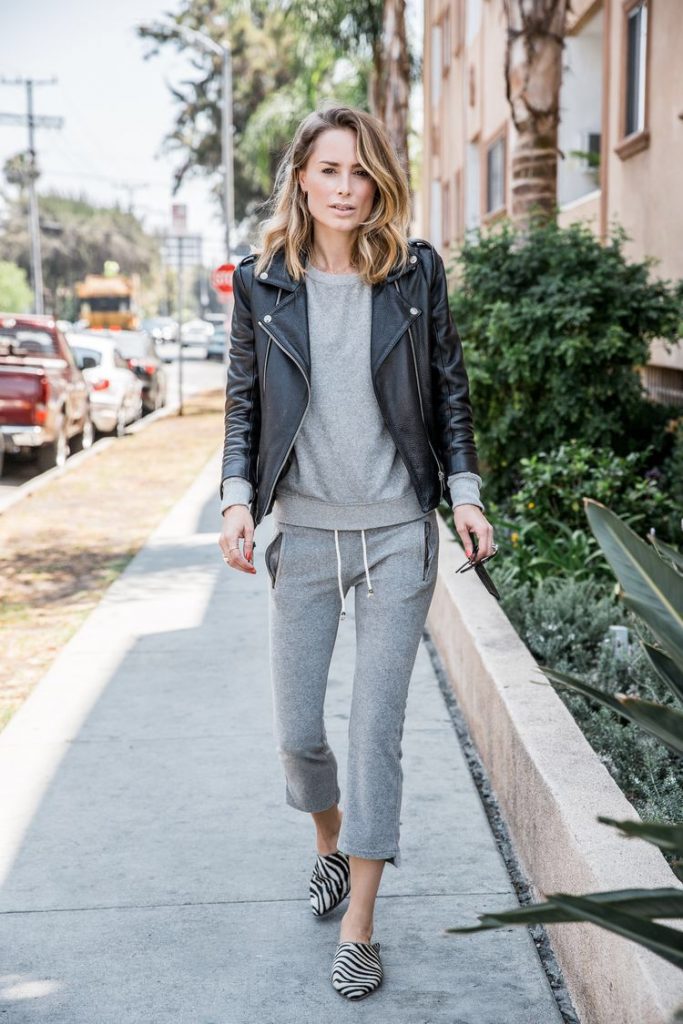 A leather jacket is a great addition to your wardrobe. Whatever occasion or style you wish to wear, it will add the perfect addition while keeping you warm at the same time. Feminine, chic, formal or casual-leather jackets can be added to any of these styles. Create the perfect outfit!
What is your favorite outfit for a leather jacket? Tell us your answer in the comments section below.