It's almost time for the New Year, which means there will be New Year's Eve parties for you to attend. If you are still confused on what to wear for the new year, then you should definitely check out what is trending. There are a multitude of trends for 2020, and you can simply add it into your NYE look for a festive and fashionable look to your outfit.
Here are the latest trends you can wear for New Year's Eve 2020:
90s Fashion is Back!
Since a few years back, fashion from the 90s have been experiencing a revival. That is no different from 2020, where the 90s fashion items are still trending. Two particular fashion statements are particularly trending, which is voluminous sleeves and small floral prints. It is not particularly puffy sleeves in itself, but a lot of volume, pleats and ruffles that extend from the shoulders down will be what's in.
Other than puffed sleeves, small floral prints is also another 90s fashion option that you can try for this New Year's Eve. As spring comes, florals-the small variety-will be back in season to dominate the spring trends of 2020.
Bold patterns and Fun textures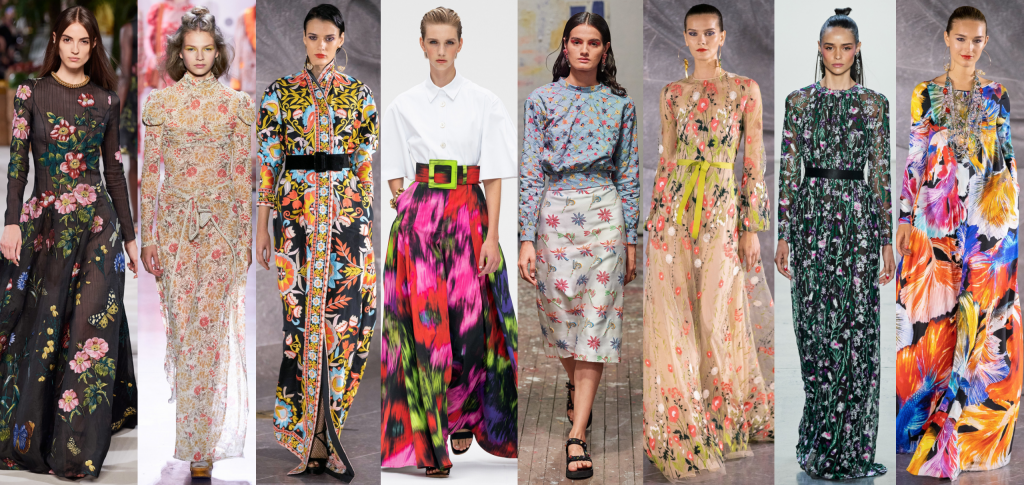 Patterns are also another trend that is coming in for 2020, so fashionistas be prepared. You can have fun by playing with bold patterns or fun textures. For textures, crochet and raffia will be coming in hot this season. For patterns, polka dots have been all the rage in fashion shows all over the world. Long dresses, short dresses to jumpsuits, polka dots are something you can play around this New Year's Eve particularly in vibrant colors for party dresses.
Jumpsuits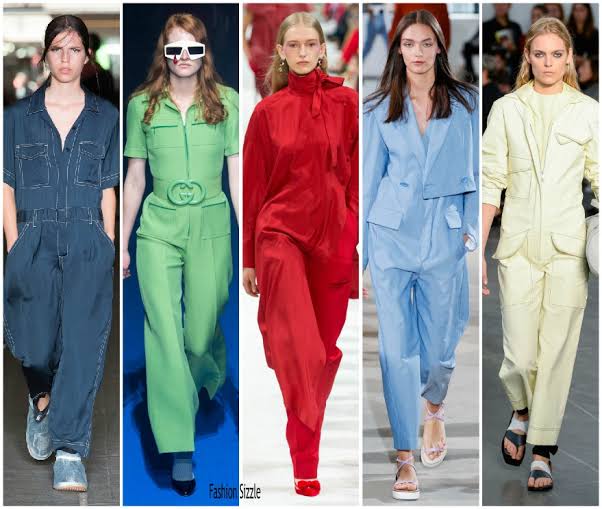 Source: FashionSizzle
Jumpsuits, overalls, coveralls and rompers have been on the rise for a while, and its popularity will not dwindle anytime soon during 2020. Due to its versatility from work wear, everyday wear and even during the red carpet. Other than that, there will be variety of styles, fabrics, and all in different colors for 2020. Not only is this look fashionable, but it provides comfort as well. As the night wears on, you will be getting tired-jumpsuits may therefore be the perfect outfit for your night out on New Year's Eve.
Saturated colors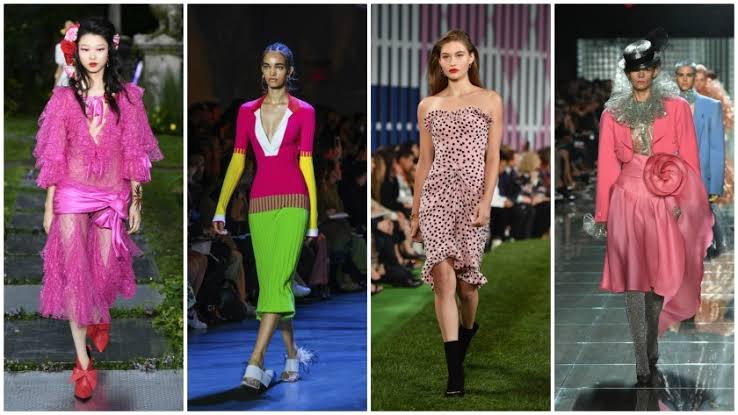 Aside from prints and fun textures, saturated colors are also becoming a trend for this year. There are a variety of colors that you can choose, from postal blue and persimmon, to lime and lilac. Wear these colors and you will look stunning on the New Year's Eve party! If you would like to start small, you can add in more colors via small accessories, like a handbag or a bracelet.
Fine Jewelry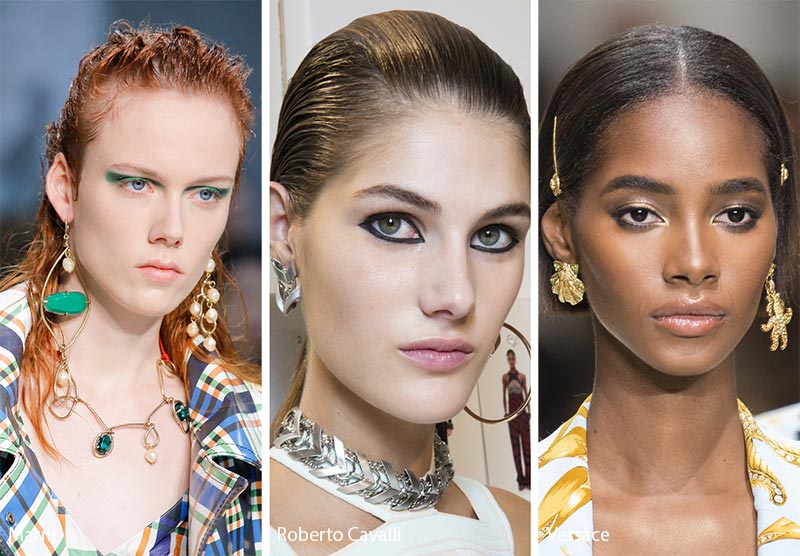 Although street styles have incorporated heavy jewelry into their casual looks, fine jewelry is beginning to gain track in the fashion industry. Whatever it may be, jewelry is considered to be a must considering how much it completes a look. Especially for those wearing cocktail dresses, even minimalistic addition of jewelry can totally complete or change your look.
Which trend do you like the most? Share your answer in the comment section below!