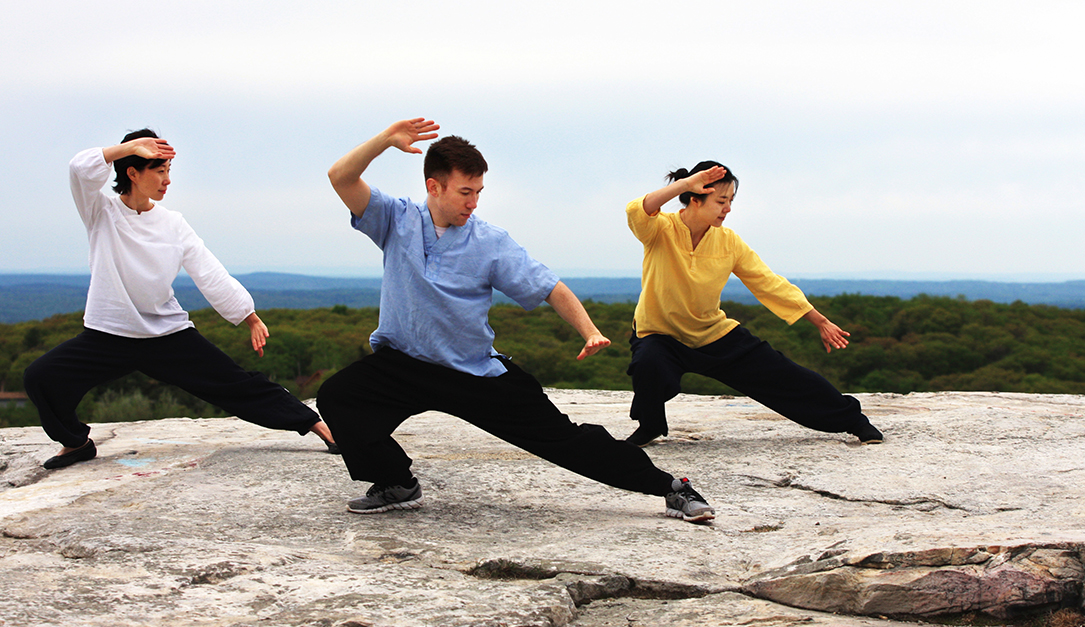 Tai Chi is an ancient martial arts inspired by healing art of Qigong. Benefits of Qigong includes muscle strength, flexibility, balance, endurance and aerobic capacity. Symptoms of illnesses such as asthma, joint pain, fibromyalgia and many more are said to reduce with the regular practice of Tai Chi. The young will benefit from Tai chi by becoming healthy and learn self-defense at the same time; elders are able to reap both the mental and physical energy from this exercise.
Here are some of the places you can learn Tai Chi in Indonesia:
Perguruan Energi Alam Semesta, Jakarta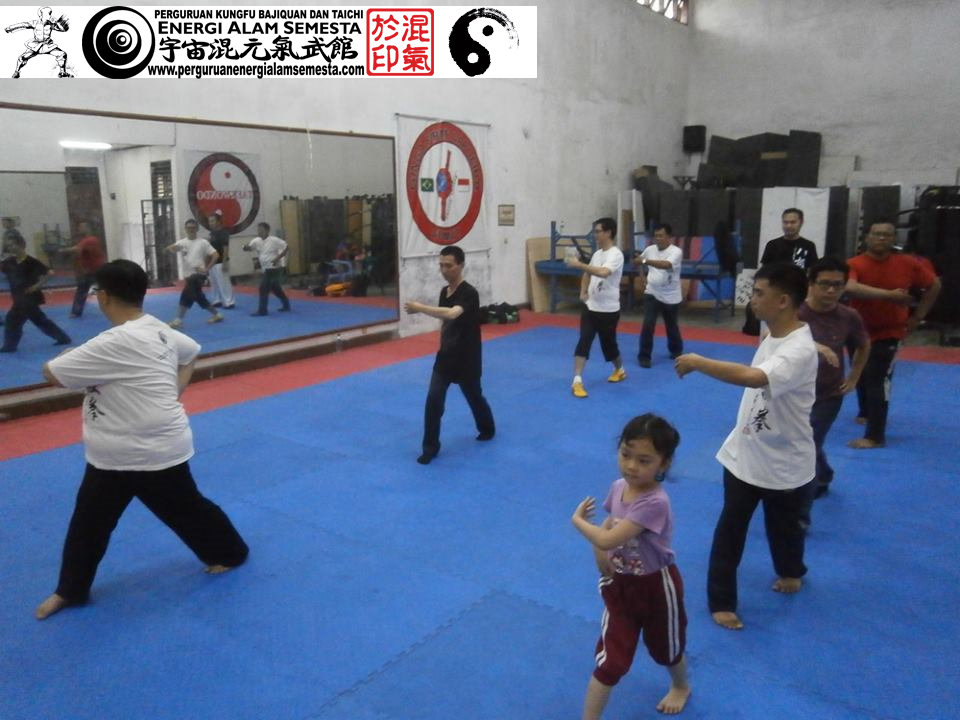 Since 1998, this Taichi school has been one of the most established in Indonesia. It still follows through with the traditional way of learning Tai Chi, however with a modern touch. One of the distinctive aspects about this school is that everyone gets special treatments as they believe that 'every individual is unique.'
School branches are located in Kelapa Gading, Palembang Jetset, GOR Bekasi and Palembang Sukabangun, where interested students get training. There are also several other locations that provide training classes for children. Plenty of classes are provided for learning martial arts and for increasing health.  Apart from that, their Medan Lapangan Merdeka is specially saved for group studies.
Address:
Jakarta Kelapa Gading
GOR Judo, Jalan Kelapa Puan Raya Blok EF 1 No.1, Kelapa Gading, Klp. Gading Tim., Jakarta Utara, Kota Jkt Utara, Daerah Khusus Ibukota Jakarta
Phone: +62-8159396122 (Martin)
GOR Bekasi
GOR Judo, Jalan Kelapa Puan Raya Blok EF 1 No.1, Kelapa Gading, Klp. Gading Tim., Jakarta Utara, Kota Jkt Utara, Daerah Khusus Ibukota Jakarta
Phone: +62-8159396122
E-mail: martin@indonesiabajitaichi.com
Medan Lapangan
Merdeka Lapangan Merdeka, Jl. Karya Jaya, Pangkalan Masyhur, Medan Johor, Kota Medan, Sumatera Utara
Phone: +62-8126001772 (Mustafa), +62-8126075584 (Taufik)
Palembang Jetset
Jetset Fitness, Jl. Mayor Santoso No.3138 B, Ilir Timur 1, 20 Ilir III, Palembang, Kota Palembang Ilir Tim. I, Sumatera Selatan
Phone: +62-8159396122 (Martin)
Palembang Sukabandung
Jln. Sukabangun I No.1224, Palembang, Sumatera Selatan (Depan Sekolah Sumpah Pemuda)
Phone: +62-815-9396-122 (Martin Wong)
Website: http://www.indonesiabajitaichi.com/
Shaolin Xiu Cultural Center, Jakarta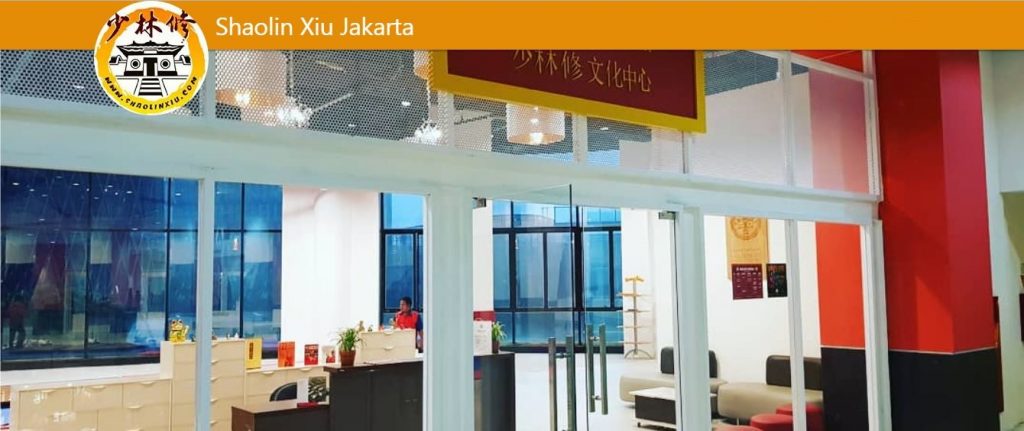 Liu Zeng Hao, formerly known as Shi Yan Hao is one of the world class winners in Wushu. Previously one of the apprentices for the Shaolin temple, he has many specialties and even won 1st place Shaolin Quan in the 2nd World Traditional Wushu Festival in Zhen Zhou and won 2nd place in the National Defense Tournament in Henan (2002). Although he is one if the best in Wushu, his school also provides various other classes (Tai Chi, Qi Gong, Barong Sai, Kung Fu and Sanda) for children, adults and elders. Interestingly, this school also provide self-defense classes for women.
Address:
Epicentrum Jalan Haji Cokong, Karet, Setiabudi, Karet Kuningan, Setia Budi, Kota Jakarta Selatan, Daerah Khusus Ibukota Jakarta
Phone:  +62-81224854794
E-mail:  shaolinxiu.id@gmail.com
Fitness First, Jakarta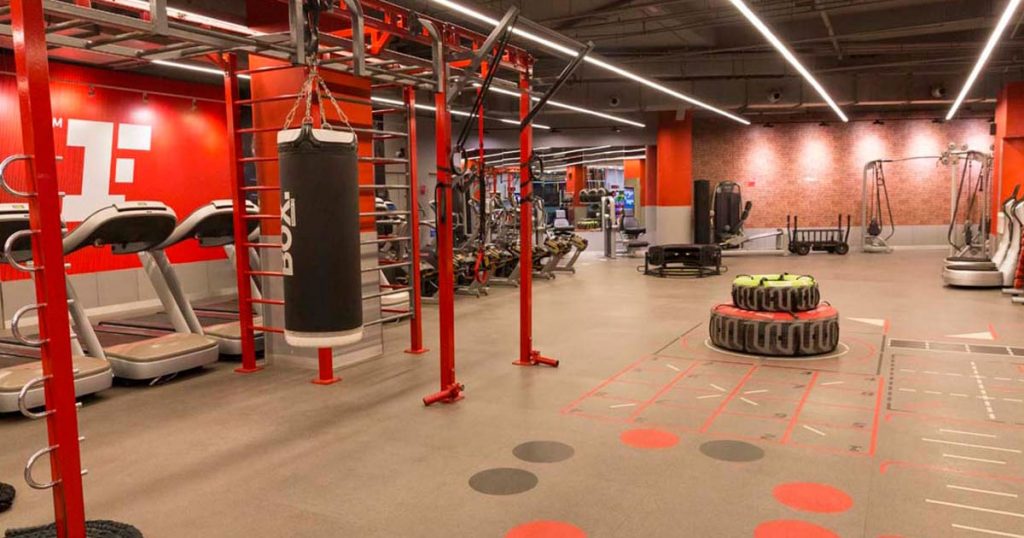 Tai Chi is one of the art martial art that would also give many health benefits to those who practice it regularly. The health benefits are numerous, which is why Fitness First would also create a special class dedicated to Tai Chi. However it's important to note that Tai Chi classes are only available in several Fitness First locations. If you are unsure, you can simply try the first class for free.
Address:
Grand Indonesia
Menara BCA Lantai 11, Jl. MH Thamrin No. 1, Menteng, Central Jakarta City, Jakarta
Phone: +62-2123586090
Senayan City
Jalan Asia Afrika, Gelora, Gelora, Kota Jakarta Selatan, Daerah Khusus Ibukota Jakarta
Phone: 

 

+62-2172781333

St. Moritz
St. Moritz Level 2, Mall 1, Jl. Puri Indah Raya Blok U1, Puri Indah CBD, Kembangan Sel., Kembangan, Kota Jakarta Barat, Daerah Khusus Ibukota Jakarta
Phone: 

 +62-

2129111300

Taman Anggrek
Mall Taman Anggrek, Jl. Letjen S. Parman No.Kav. 21, Tj. Duren Sel., Grogol petamburan, Kota Jakarta Barat, Daerah Khusus Ibukota Jakarta
Phone: +62-215609700
Chi in Harmony, Bali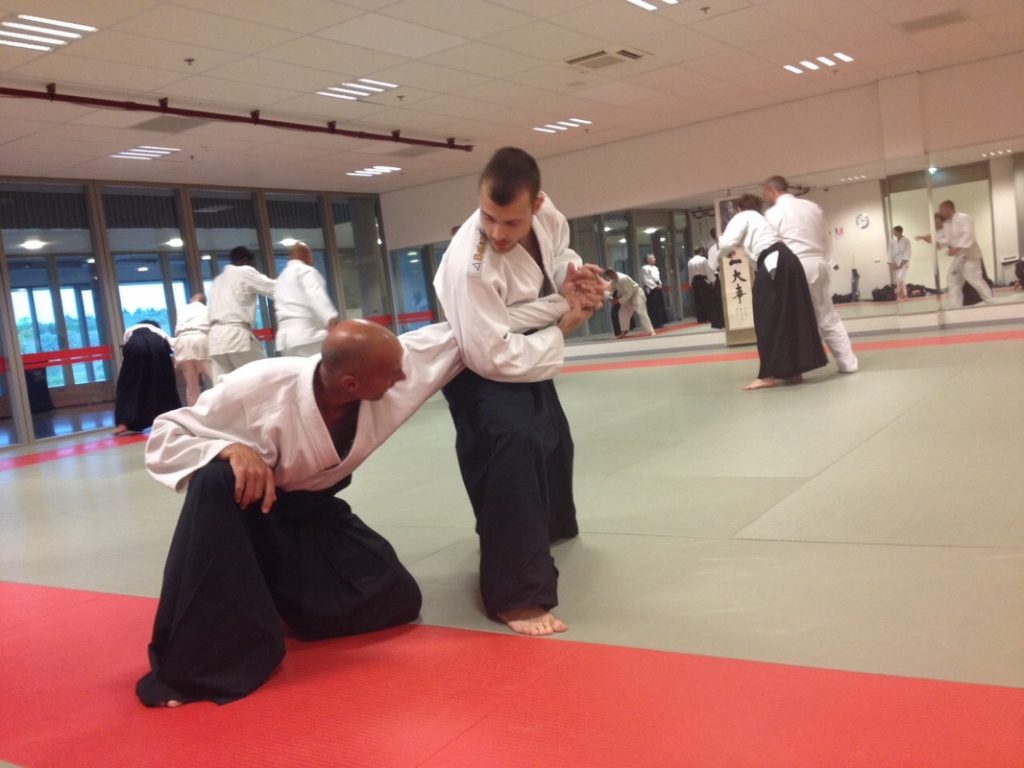 Other than Tai Chi, this martial arts school teaches fighting styles such as Aikido, Karate and Judo. Practitioners who are interested can join their self-defense classes as well as Qigong classes. Tai Chi is the preferred martial arts of the instructor, as the subtle, gracious and disciplined movements were particularly attractive to him. Karate is also one of the arts in which he is skilled at, as the instructor was trained by the great 6th Dan master Ruud van Ginkel with over 45 years of experience.
Address:
Jl. Wisata Alam No.550, Senggigi, Batu Layar, Kabupaten Lombok Barat, Nusa Tenggara Bar.
Phone: +62-85624291145
E-mail: chiinharmony@outlook.com
Website: https://www.chiinharmony.com/
Taichi Bali, Bali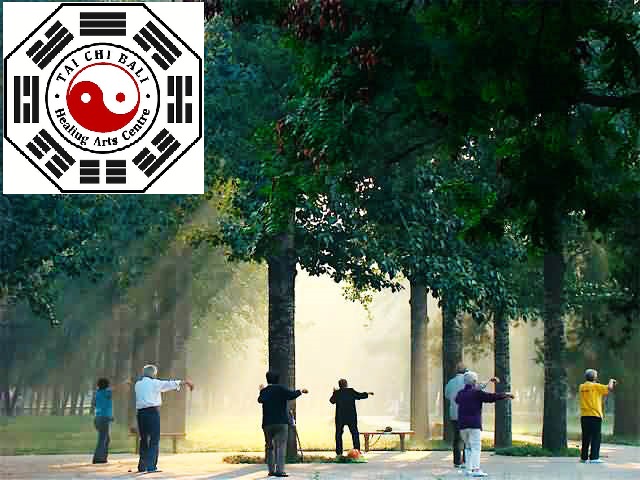 People who are interested in Tai Chi must visit this Tai Chi school, simply because it is one of the schools that offers various classes from branches in Tai Chi. You can choose from a variety of classes from Yoga, Tai Chi, Qigong and Reiki. All in all, this center aims to become a center of healing for beginners, the sick and elderly. Advanced students are also welcome to attend classes for Barehand, Sword and Nei Gong (Internal Energy).
Address:
Tabanan, South Bali, Indonesia
Phone: +62-81236467324
E-mail:  info@taichibali.com
Website: www.taichibali.com
Bandung Tai Chi Sport / Bandung Taiji Sport, Bandung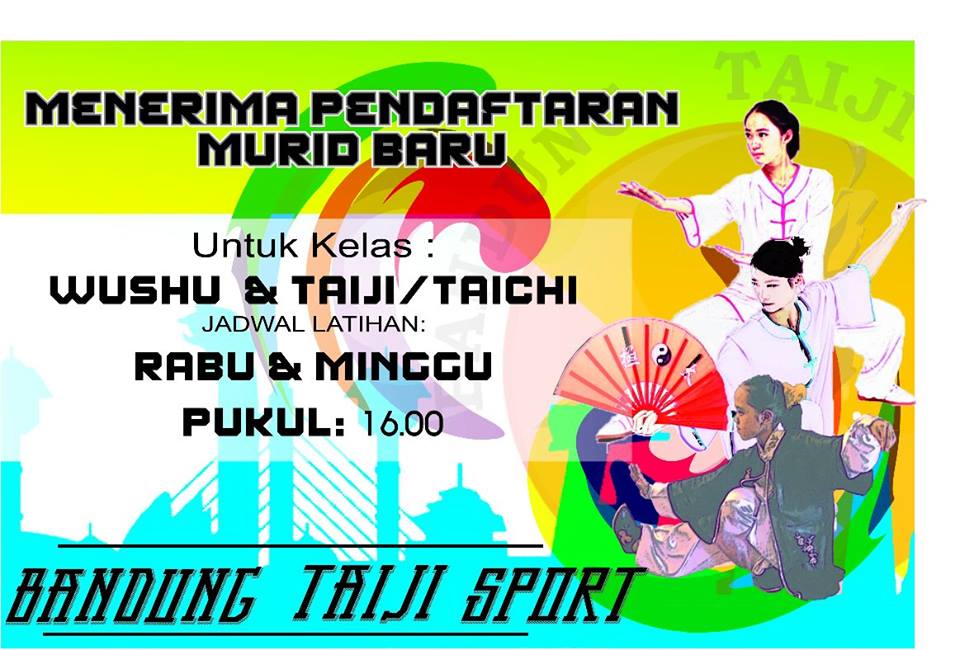 In Bandung, the Bandung Taiji sport or also known as the Bandung Tai Chi Sport is one of the places that Tai Chi enthusiasts will visit to practice their skills. This community aims to explore potentials of each student and to produce talented athletes during competitions in Indonesia. If you are interested in joining them, you can contact or visit their Facebook page for announcements.
Address:
Jl. Gunung Batu, Cimindi, Indonesia
Phone: +62-8562282246
Facebook group: Bandung Tai Chi Sport / Bandung Taiji Sport
Tai Chi may be an ancient martial art that is not popularly practiced in Indonesia, but even so it has so much benefits for your mind and body. The only setback to  this sport is the difficulty in finding schools and instructors. But all of the hard work of finding and practicing this art is all worth it, as this is one of the sports that will give your benefits without the heavy intensity and hard work necessary.
Have you tried Tai Chi? What do you think about this sport? Share your comments down below!