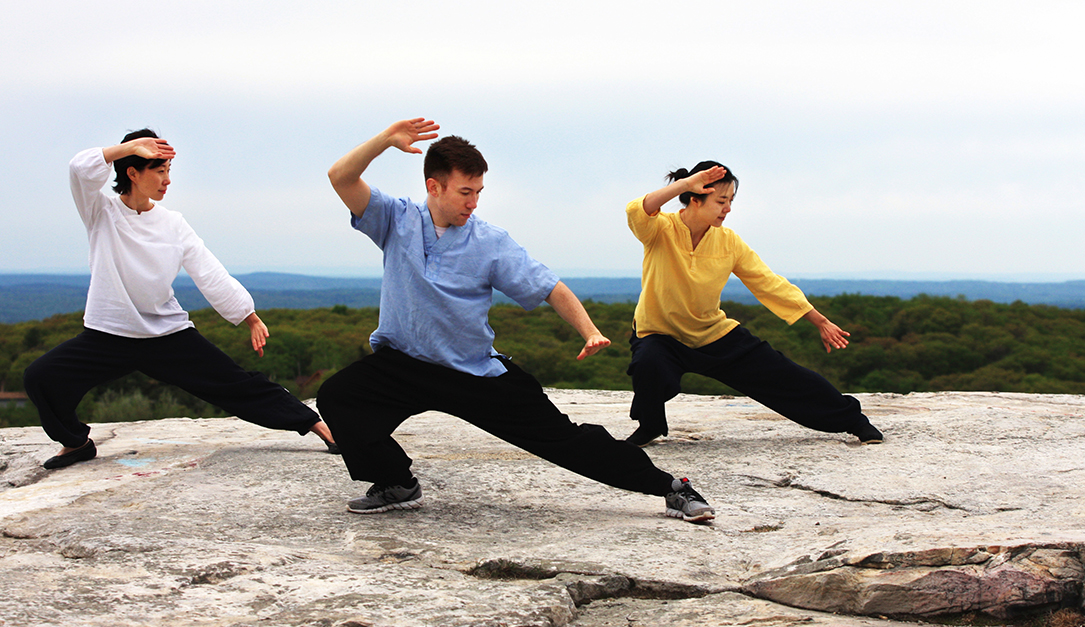 Tai Chi is an ancient martial arts inspired by healing art of Qigong. Benefits of Qigong includes muscle strength, flexibility, balance, endurance and aerobic capacity. Symptoms of illnesses such as asthma, joint pain, fibromyalgia and many more are said to reduce with the regular practice of Tai Chi. The young will benefit from Tai chi by becoming healthy and learn self-defense at the same time; elders are able to reap both the mental and physical energy from this exercise.
Here are some of the places you can learn Tai Chi in Indonesia:
Perguruan Energi Alam Semesta, Jakarta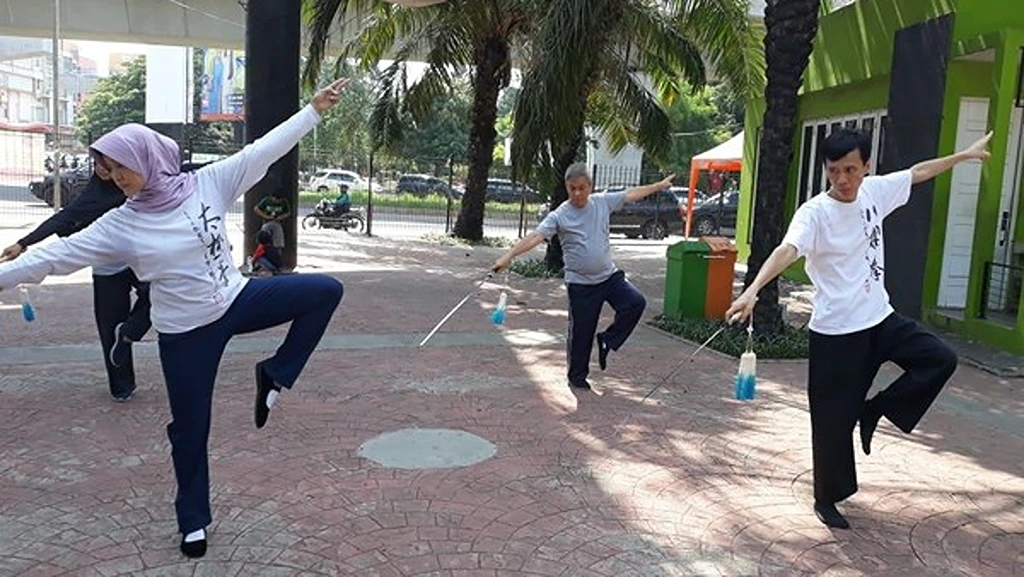 Since 1998, Perguruan Energi Alam Semesta has been one of the most established in Indonesia. This Indonesian Kung Fu school that Baji Kung Fu exercises and Taichi moves for all ages. The place for practice is comfortable, the atmosphere is intimate and family-like, the teaching method is structured and easy to understand.
Bajiquan Kung Fu is a kung fu that has tremendous impact power, in one attack and has a strategy to immobilize the opponent as quickly as possible. This Kung Fu became known in the 90s through Kenji Comics, a Japanese boy who learned Kung Fu from his grandfather.
Supported by Martin Wong, as the main coach of the school and practitioners who have practiced for more than a dozen years, with a method that is unique, simple and easy for anyone to understand. Currently the Alam Semesta Energy College has hundreds of members spread throughout Indonesia, and dozens in Jakarta.
Address:
Mall Klp. Gading, Jl. Boulevard Raya, RT.13/RW.18, Klp. Gading Tim., Kec. Klp. Gading, Jkt Utara, Daerah Khusus Ibukota Jakarta 14240
Phone:
+628159396122
Website: http://www.indonesiabajitaichi.com/
Jl. Dr. Cipto No.4, 30 Ilir, Kec. Ilir Bar. II, Kota Palembang, Sumatera Selatan 30121
Phone: 08159396122
Website: http://www.indonesiataichikungfu.com/
Jl. Sukabangun II, Sukajaya, Kec. Sukarami, Kota Palembang, Sumatera Selatan 30961
Phone: 08159396122
Open:
Thursday 7:00pm—9:00pm
Sat 08:00—16:00
Website: 
http://www.indonesiabajitaichi.com/
Fitness First, Jakarta
Fitness First offers many classes, whatever type of of workout you're looking for, such as Advanced Flow Yoga, Aerial Flow Yoga, Animal Flow, Aqua Fit, Aqua Zumba, Bodyattack, Boom, Bosu, Burn, Core, Core Flow Yoga, Dynamic Flow Yoga, Fitball Core, Gentle Flow Yoga, Groove Dance, Hardcore Overload, Hiit X, Hip Hop, Hook, Hot Flow Yoga, Latin Dance, Muay Thai, Pilates, Pro Cycling, Sports Performance Run, Step Up, Step With It, Surge, Yoga 90, and Zumba.
Fitness First would also create a special class dedicated to Tai Chi. However it's important to note that Tai Chi classes are only available in several Fitness First locations. If you are unsure, you can simply try the first class for free.
Address:
Ciputra World Jakarta, Jl. Prof. DR. Satrio No.3-5, RT.18/RW.4, Kuningan, Karet Kuningan, Kecamatan Setiabudi, Kota Jakarta Selatan, Daerah Khusus Ibukota Jakarta 12940
Open:
Monday-Friday 08.00-21.00 WIB
Saturday 06.00–21.00 WIB
Sunday 08.00-20.00
Phone:
(021) 29889333
Address:
Grand Indonesia
Menara BCA Lantai 11, Jl. MH Thamrin No. 1, Menteng, Central Jakarta City, Jakarta
Phone: +62-2123586090
Senayan City
Senayan City, Senayan City 6th floor, Jl. Asia Afrika Lot 19, Jakarta Selatan, 10270 Daerah Khusus Ibukota Jakarta, Indonesia
Phone: +62 21 30514233
St. Moritz
St. Moritz Level 2, Mall 2, Jl. Puri Indah Raya Blok U 1, 11610 Puri Indah CBD, Jakarta, Indonesia
Phone: +62 21 30514233
Taman Anggrek
Mall Taman Anggrek, Mall Taman Anggrek 5th & 6th Floor, Jl. S Parman Kav. 21, 11470 Daerah Khusus Ibukota Jakarta , Indonesia
Phone: +62 21 30514233
Chi in Harmony, Lombok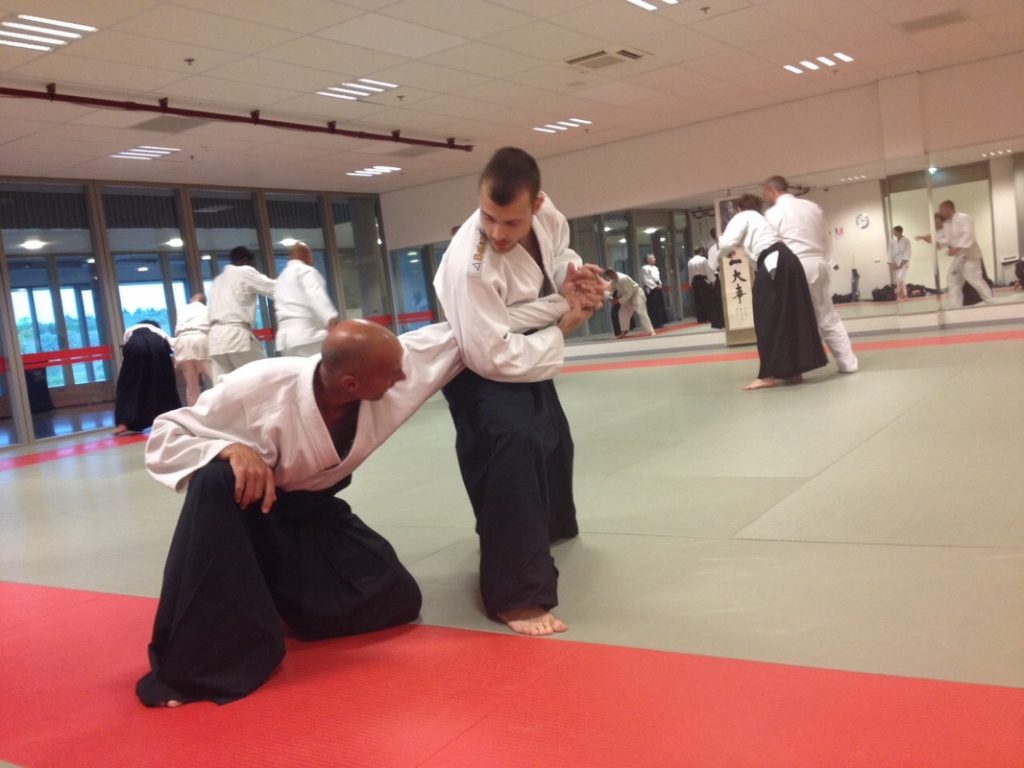 Other than Tai Chi, this martial arts school teaches fighting styles such as Aikido, Karate and Judo. Practitioners who are interested can join their self-defense classes as well as Qigong classes. Tai Chi is the preferred martial arts of the instructor, as the subtle, gracious and disciplined movements were particularly attractive to him. Karate is also one of the arts in which he is skilled at, as the instructor was trained by the great 6th Dan master Ruud van Ginkel with over 45 years of experience.
Address:
Jl. Wisata Alam Gg. Villa Jedset no. 7, Senggigi, Lombok 83355 Indonesia
Phone:
+62 856-2429-1145
Email:
chiinharmony@outlook.com
Website:
Taichi Bali, Bali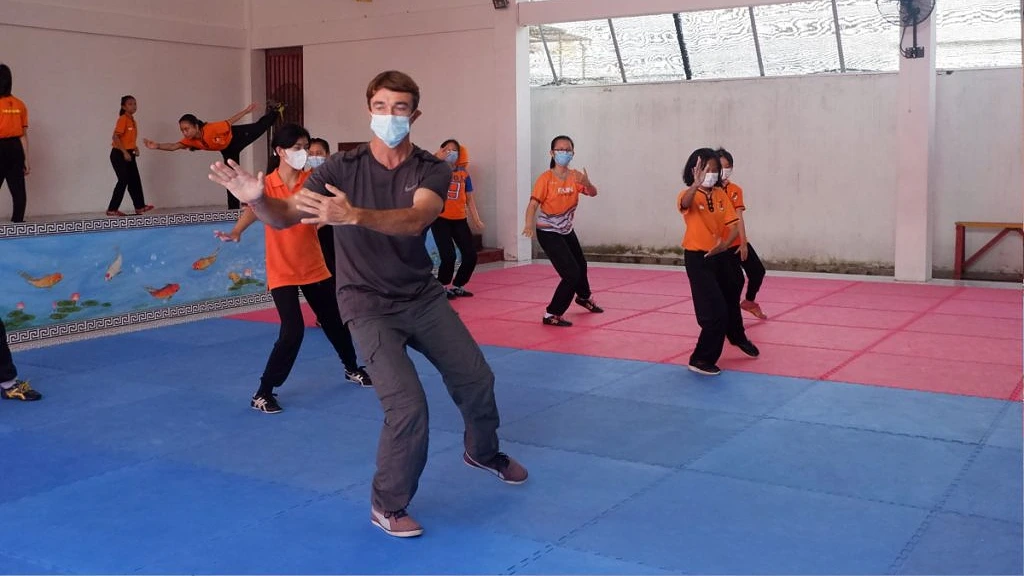 Beginners usually do not have even the slightest concept of qi. Their courses gradually give you an understanding of qi through feeling and experience. This kind of knowledge is necessary for any kind of advancement in Qi Gong and Tai Chi Chuan. For this reason, beginners are usually taught some of the many simple Wai Dan forms. Kinds of courses they provide are Mountain Retreat, Private Course, Teacher Training, Beach Retreat / Surf Retreat.
Address:
Tabanan, South Bali, Indonesia
Instructor:
DAVE WEST
WhatsApp:
+6281236467324
Website:
Email:
info@taichibali.com
Bandung Tai Chi Sport / Bandung Taiji Sport, Bandung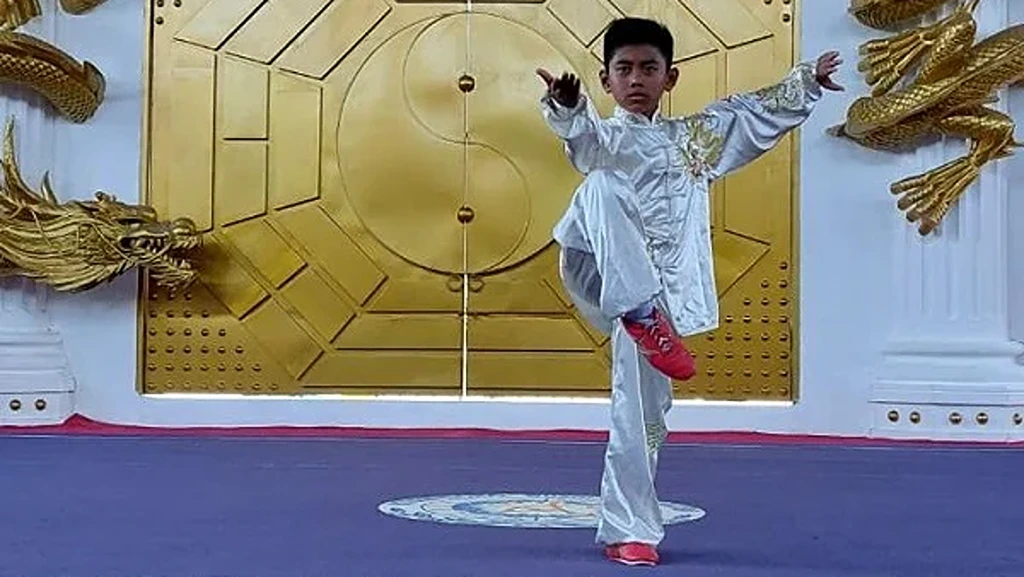 In Bandung, the Bandung Taiji sport or also known as the Bandung Tai Chi Sport is one of the places that Tai Chi enthusiasts will visit to practice their skills. This community aims to explore potentials of each student and to produce talented athletes during competitions in Indonesia. If you are interested in joining them, you can contact or visit their Facebook page for announcements.
Address:
Klinik Lineation, Jl. Lemahnendeut No.10, Sukawarna, Kec. Sukajadi, Kota Bandung, Jawa Barat 40164
Open:
Friday-Sunday 16.00–19.00
Wednesday 16.00–19.00
Phone:
0856-2282-246
Facebook group:
Bandung Tai Chi Sport / Bandung Taiji Sport
Tai Chi may be an ancient martial art that is not popularly practiced in Indonesia, but even so it has so many benefits for your mind and body. The only setback to this sport is the difficulty in finding schools and instructors. But all of the hard work of finding and practicing this art is all worth it, as this is one of the sports that will give your benefits without the heavy intensity and hard work necessary.
Have you tried Tai Chi? What do you think about this sport? Share your comments down below!