As a country blessed with a rich marine life, it is easy for anglers to choose the perfect spot to fish in Indonesia. It looks like that you can angle anywhere as long as the wave is not too dangerous and the weather is not extreme.
However we know that there is always the best among the many options. Here is our recommendation of best places to go angling in Indonesia:
Kepulauan Seribu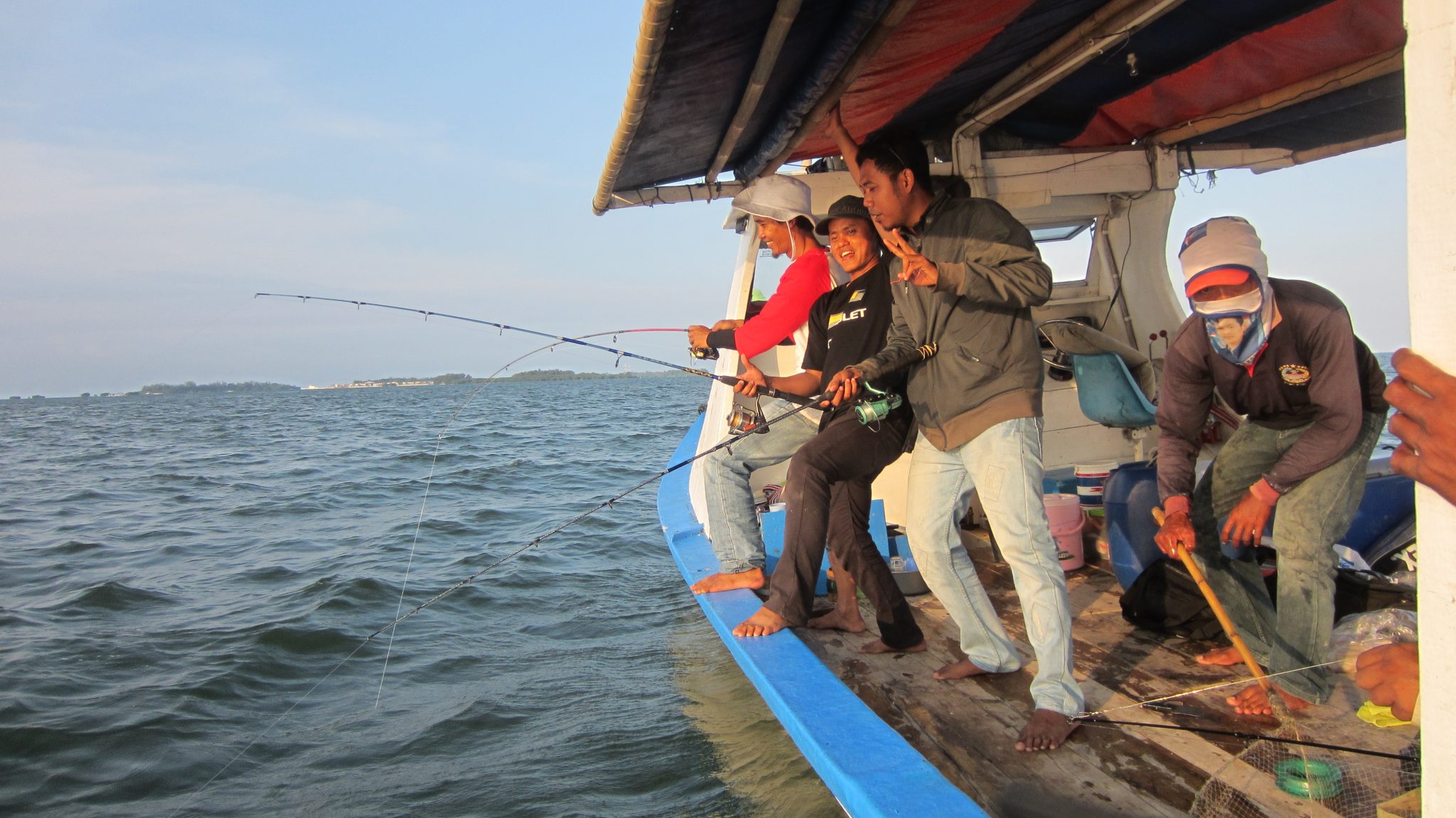 This is the nearest option for you who are residing in Jakarta. There are many islands and islets (though there aren't exactly 1,000 islands) in the area of Kepulauan Seribu, so you will have so many options to anchor your boat. Some of the recommended spots include the Pulau Macan (Tiger Island), Pulau Bokor (Bokor Island), and Pulau Pari (Pari Island). You can also stay on one of the islands, and rent a boat to go angling.
Fish to catch: bandeng (milkfish), yellowtail, etc
Pulau Weh, Aceh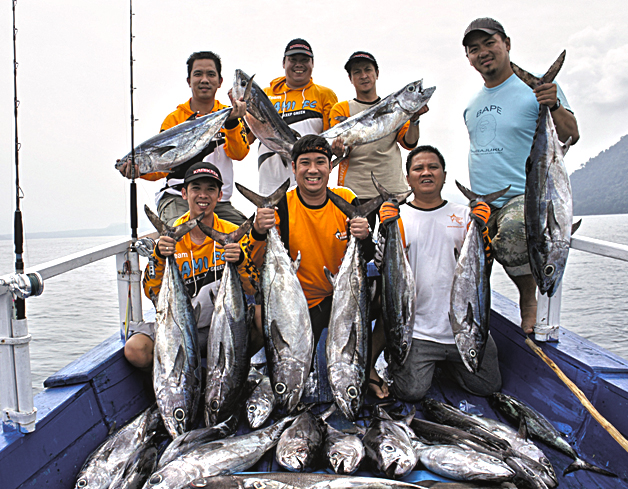 Pulau Weh is an island located on the far west of Indonesia. Other than being famous for diving, Pulau Weh is also popular among many anglers. It is easily accessible from Banda Aceh; you will need approximately one hour to reach the island by boat. Actually, there is no specific location where you can fish since most locations available around the island offer various types of fish. You also do not need to worry about facilities around the island; there is a wide variation of accommodations you can pick. Some also offer fishing packages for the small or large group.
Fish to catch: groupers and tuna. Also, expect to catch an extremely rare Megamouth Shark in the water of Pulau Weh. Do not forget to release them back to the sea!
Alor Islands, East Nusa Tenggara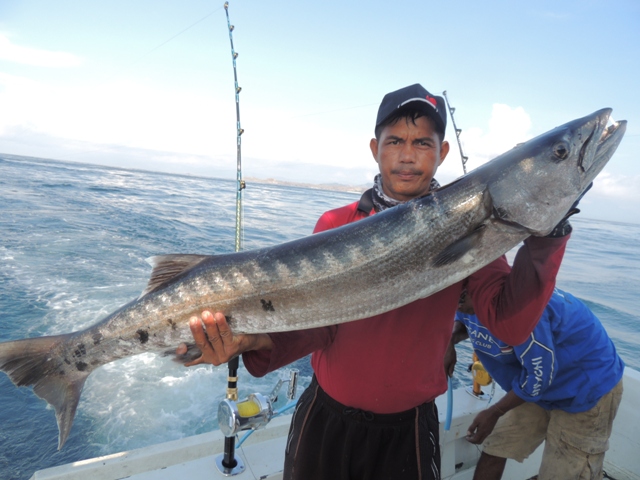 To get Alor Island, you can fly with chartered planes from Kupang—or if you prefer the slower pace, you can hop on a boat. There are many recommended fishing spots near Alor Islands, mainly offshore. However, the waves and currents in this particular sea are very high, so make sure that you travel with a local guide or book a travel agent that offers fishing tours.
Fish to catch: dogtooth tuna.
Along the shore of Gunungkidul, Yogyakarta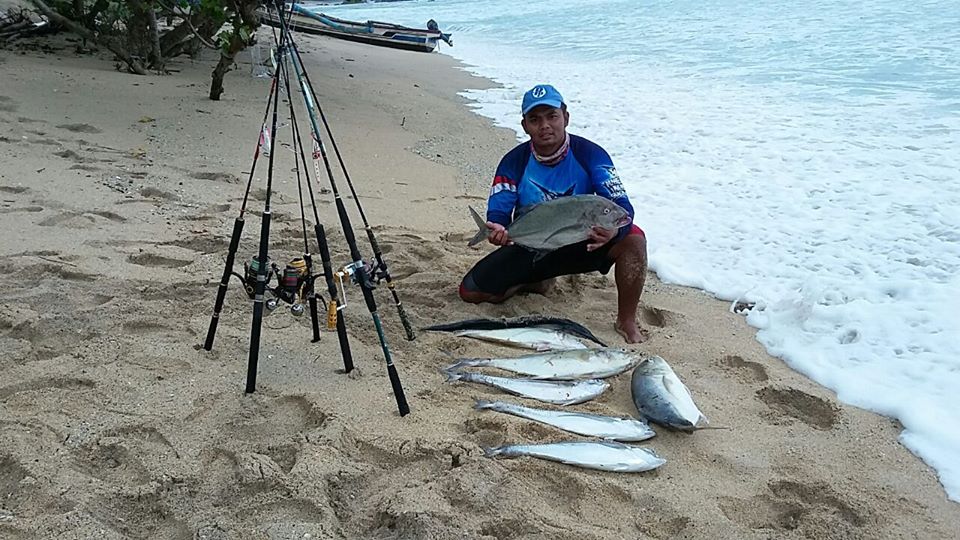 The water near Gunungkidul, Yogyakarta has wide variations of fishes. The shores at this area are characterized by the reefs and hills near the coastline. One of the most favorite spots is Pantai Wedi Ombo, which is perfect for rock fishing. Be careful because the wave is quite high here. Regardless of that, this beach is also a great place to see exotic sunsets.
Fish to catch: swordfish, Giant Trevally, etc.
Biak Island, Papua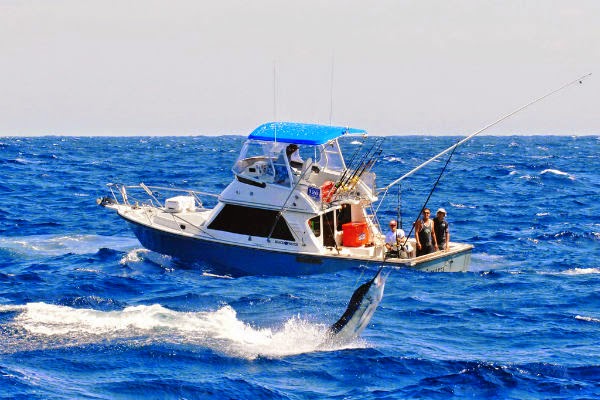 We need to admit that the beaches on the eastern part of Indonesia are among the best in the world; and one of them is the beaches of Biak Island. For anglers, the island is highly recommended. The sea is usually calm so it's perfect to anchor in certain spots and wait for the fish to catch your bait.
Fish to catch: ruby snapper, etc
Teluk Awang, Central Lombok, West Nusa Tenggara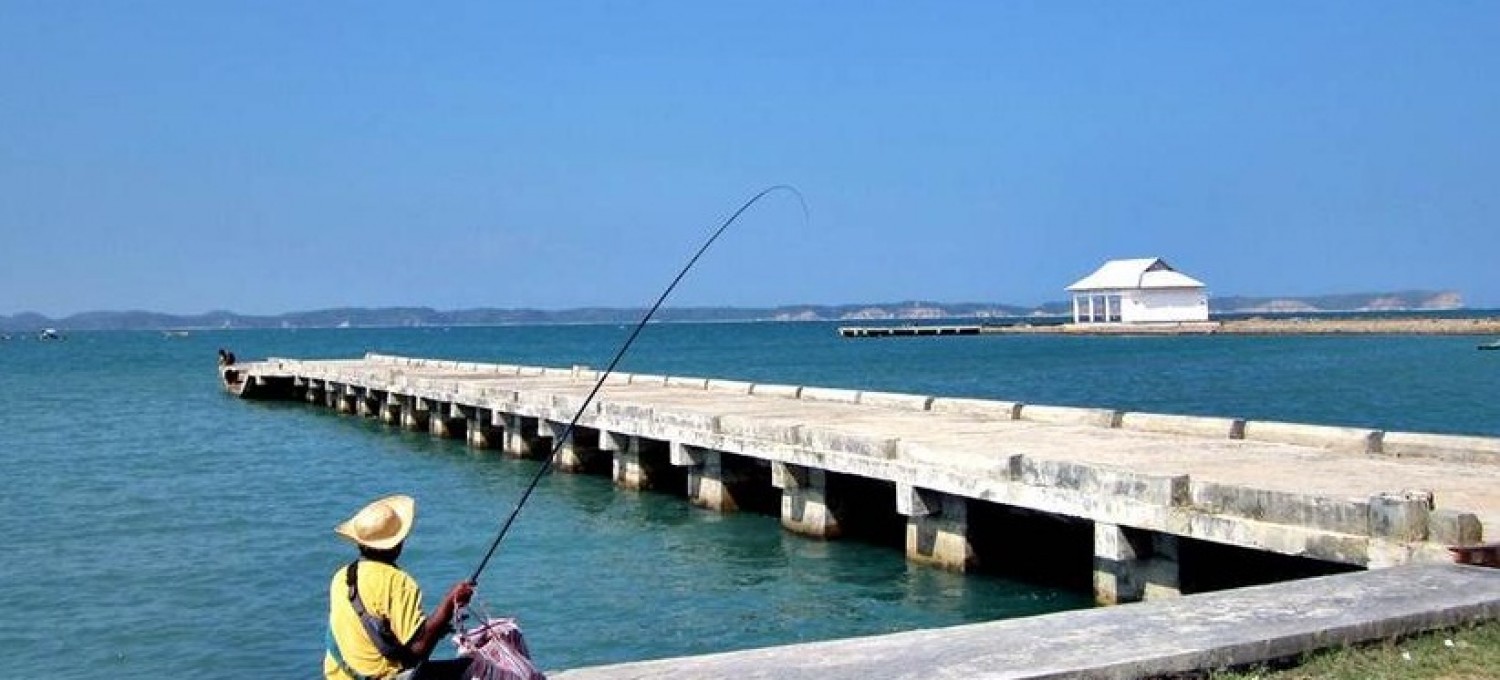 Teluk Awang is located near Teluk Ekas, which is the biggest gulf in the waters of Lombok. This area is known for its rich fishery products, so it is not surprising that the people around the gulf are mostly fishermen. In the morning there are many people sitting on the port and fishing there. If you want to strike some bigger fishes and challenge yourself, you can rent a boat here.
Fish to catch: swordfish, tuna, and lobster are only some of the kinds that anglers usually catch.
Mentawai, West Sumatera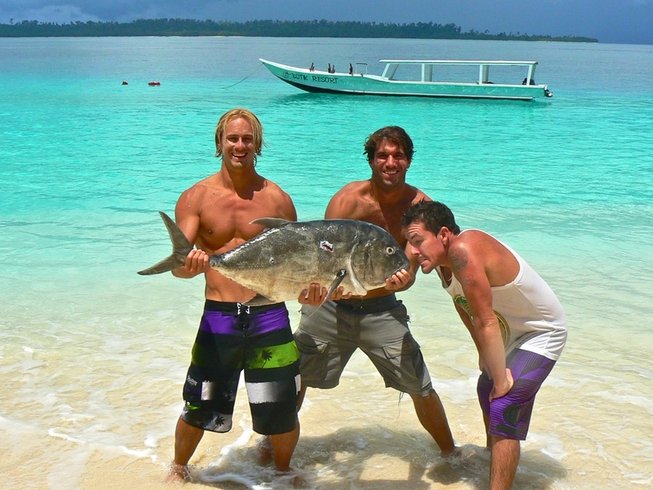 Kepulauan Mentawai or Mentawai Island is so familiar among anglers and surfers. A number of international angling events were also held in this location. It has at least 43 fishing points for you to try. It is recommended to rent a boat to reach those points to catch some good-quality fishes. Be careful with the strong wind if you are going to Mentawai during rainy season.
Fish to catch: predators like Giant Trevally (GT) and barracuda.