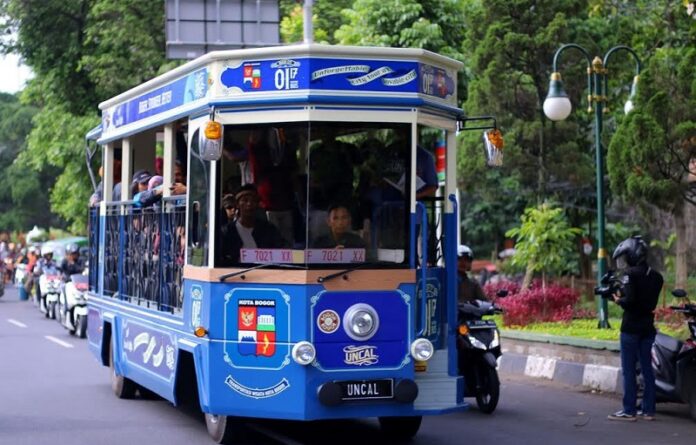 Tour buses are special buses intended for tourists to be able to get around the inner city area. If you wish to tour cities in Indonesia, there are at least seven cities in Indonesia with unique and cool tour buses. In fact, each tour bus has its own unique name. Find out which cities have these tour buses in the article below.
Here are the cities with tour buses: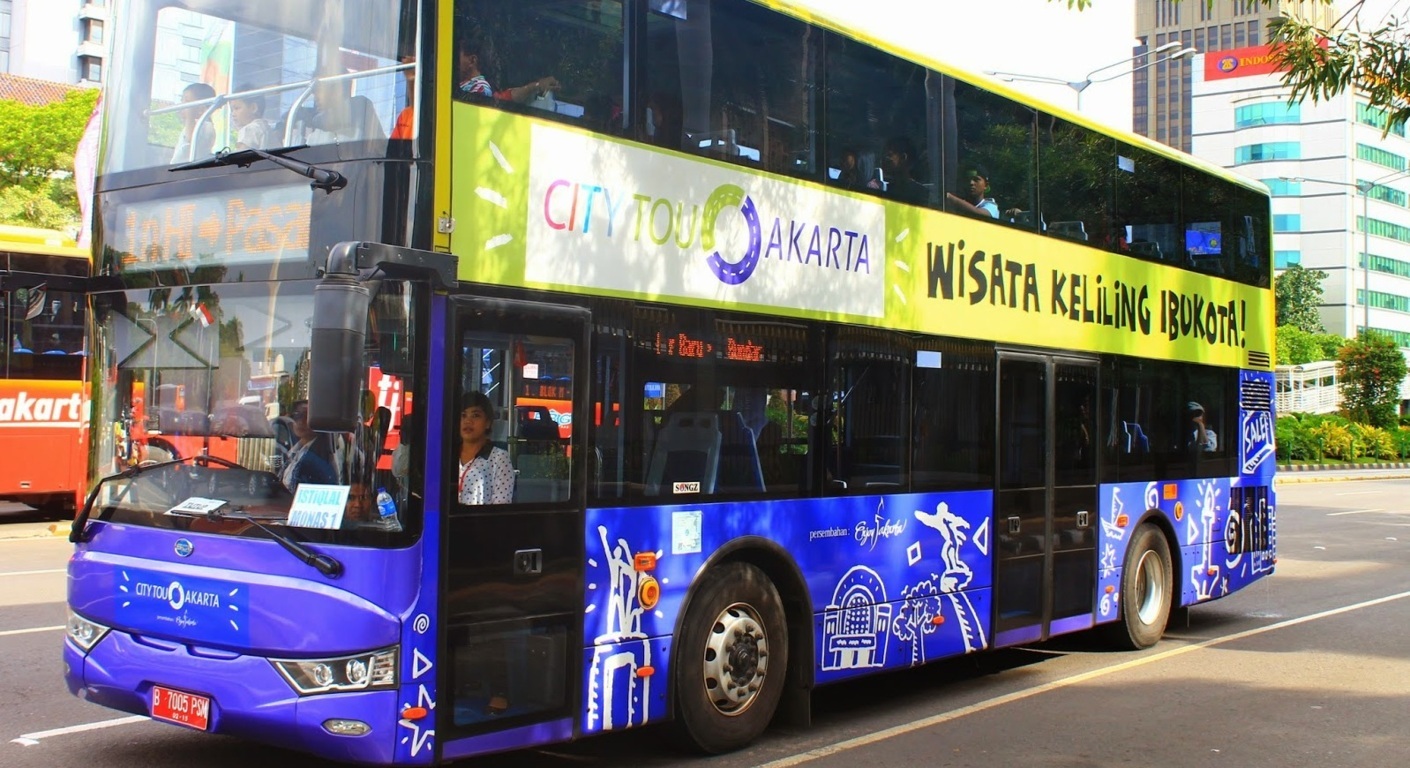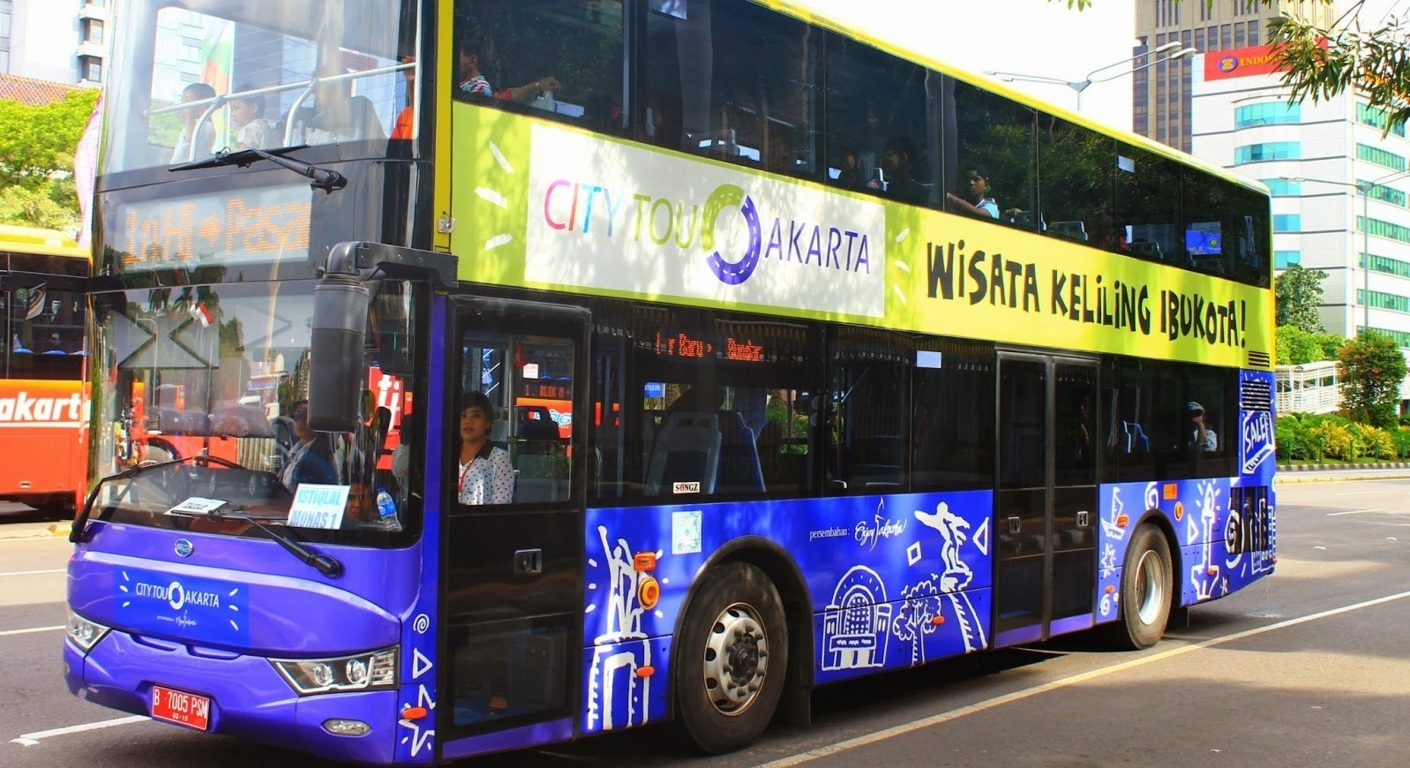 No need to bother registering let alone paying, you can directly ride Mpok Siti from bus stops with double-decker bus pictures scattered in various tourist attractions in Jakarta. Among them are the Hotel Indonesia Roundabout, Pecenongan, National Museum, Pasar Baru, Istiqlal Mosque, Monumen Nasional (Monas), Balai Kota (City Hall), and Sarinah. Mpok Siti operates every day from 09.00 to 19.00 WIB except Sundays from 12.00 to 19.00 WIB.
There are two routes taken by this bus, the first route is the route from Monday to Friday, namely the Hotel Indonesia Roundabout (HI), National Museum, Pecenongan, Pasar Baru, Istiqlal Mosque, Monas, City Hall, Sarinah. Meanwhile, on weekends the route becomes the Hotel Indonesia Roundabout (HI), the National Museum, GKJ Sarinah, Istiqlal Mosque and City Hall.
Bogor – Bus Uncal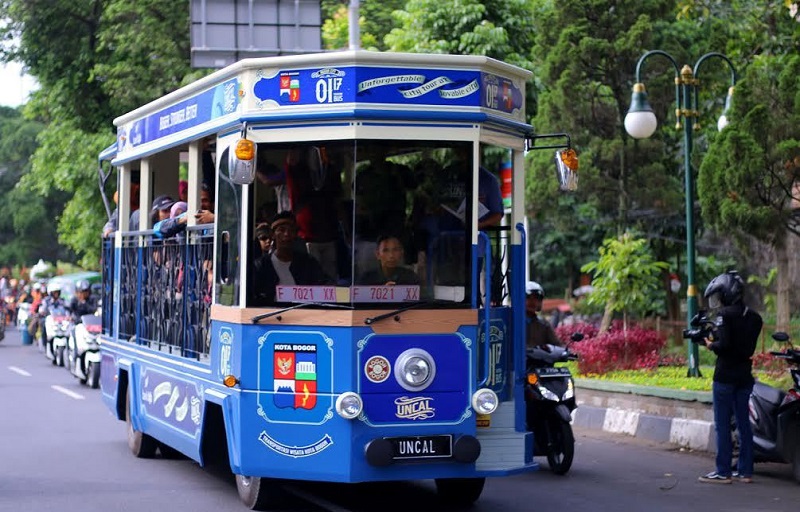 Even though it has the nickname Kota Sejuta Angkot (City of a Million Angkot), Bogor also has a unique city tour bus. Its name is Uncal Bus. Uncal stands for Unforgettable City Tour at Lovable City. Although it had not been operating for a long time, this unique tram-like bus finally started to run again on August 25.
Uncal buses can now even be borrowed for family recreational events. For its regular schedule, the Uncal Bus operates every Saturday and Sunday at certain times with the route to Balai Kota (City Hall), Heulang Park, Kencana Park, and back to Balai Kota. Those of you who are in Bogor, don't miss the opportunity to take the Uncal Bus.
Bandung – Bus Bandros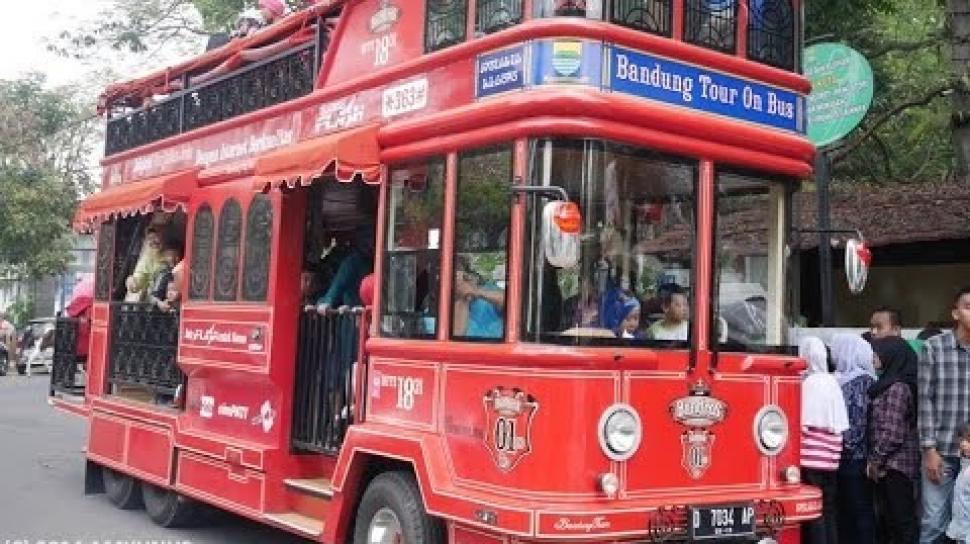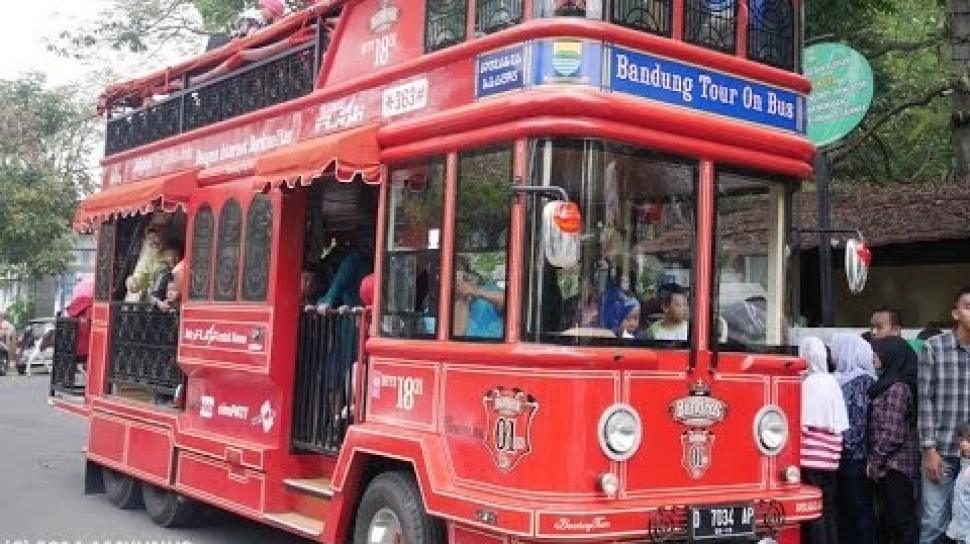 Bandung is also one of the cities making effort to pamper the tourists who come here. This two-decker bus with an open roof is ready to take you around the city of Bandung. Its name is Bus Bandros, which stands for Bandung Tour On Bus. The city of Bandung does not make a half-hearted effort, now there are 5 Bandros Bus routes with a total of 12 fleets that operate every day from 09.00 to 16.00 WIB.
Buses that are similar to the buses in the Harry Potter films are available at bus stops and special stopping points such as Bandung Square, Cibeunying Park, Gasibu Field, Dewi Sartika Park and Bandung City Hall. You can choose a single-trip ticket for 20,000 IDR or a multi-trip ticket for 40,000 IDR. It will be a joyful event when you take the Bandros Bus around Bandung.
Surabaya – Bus Suroboyo, SHT dan SSCT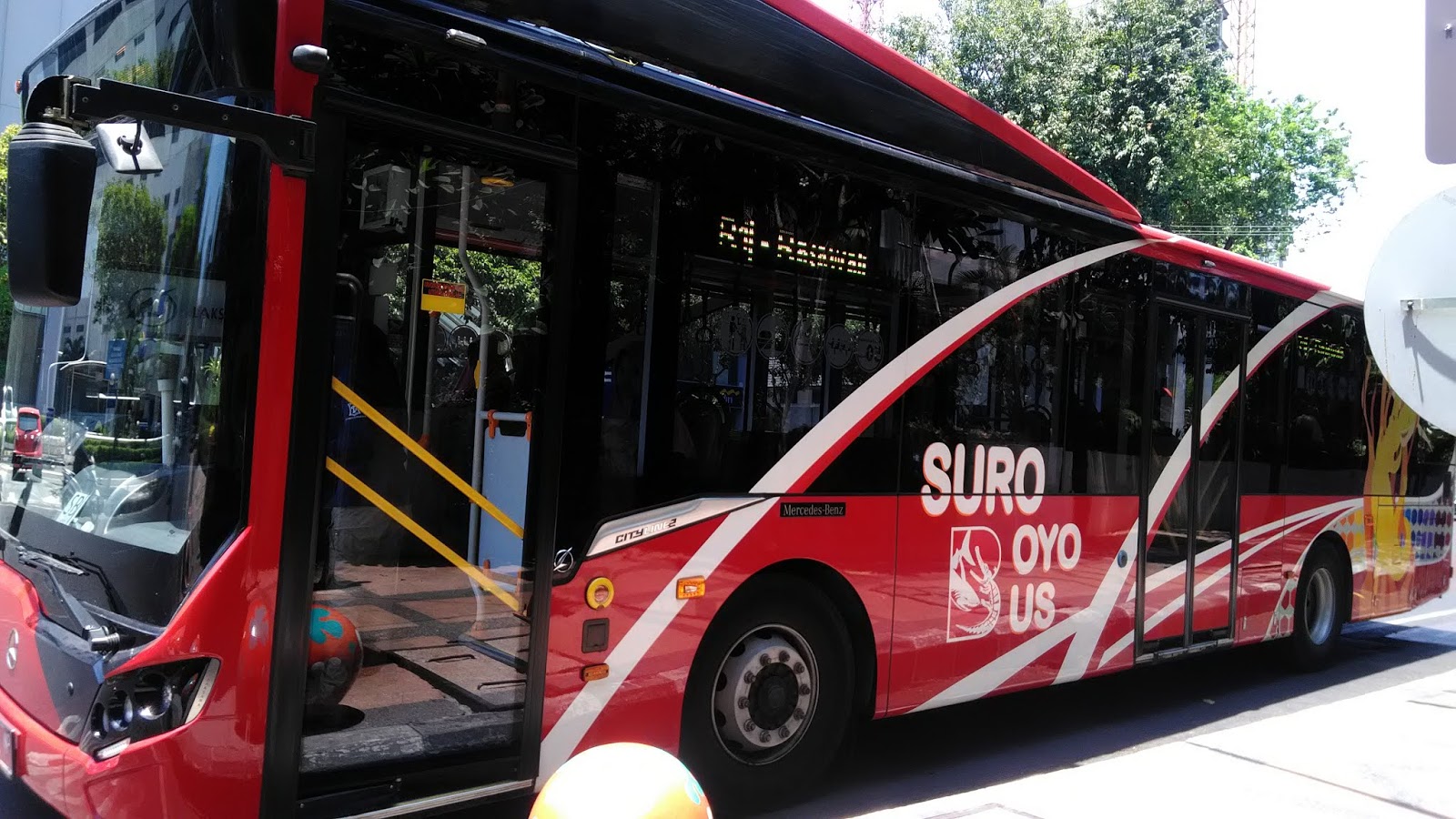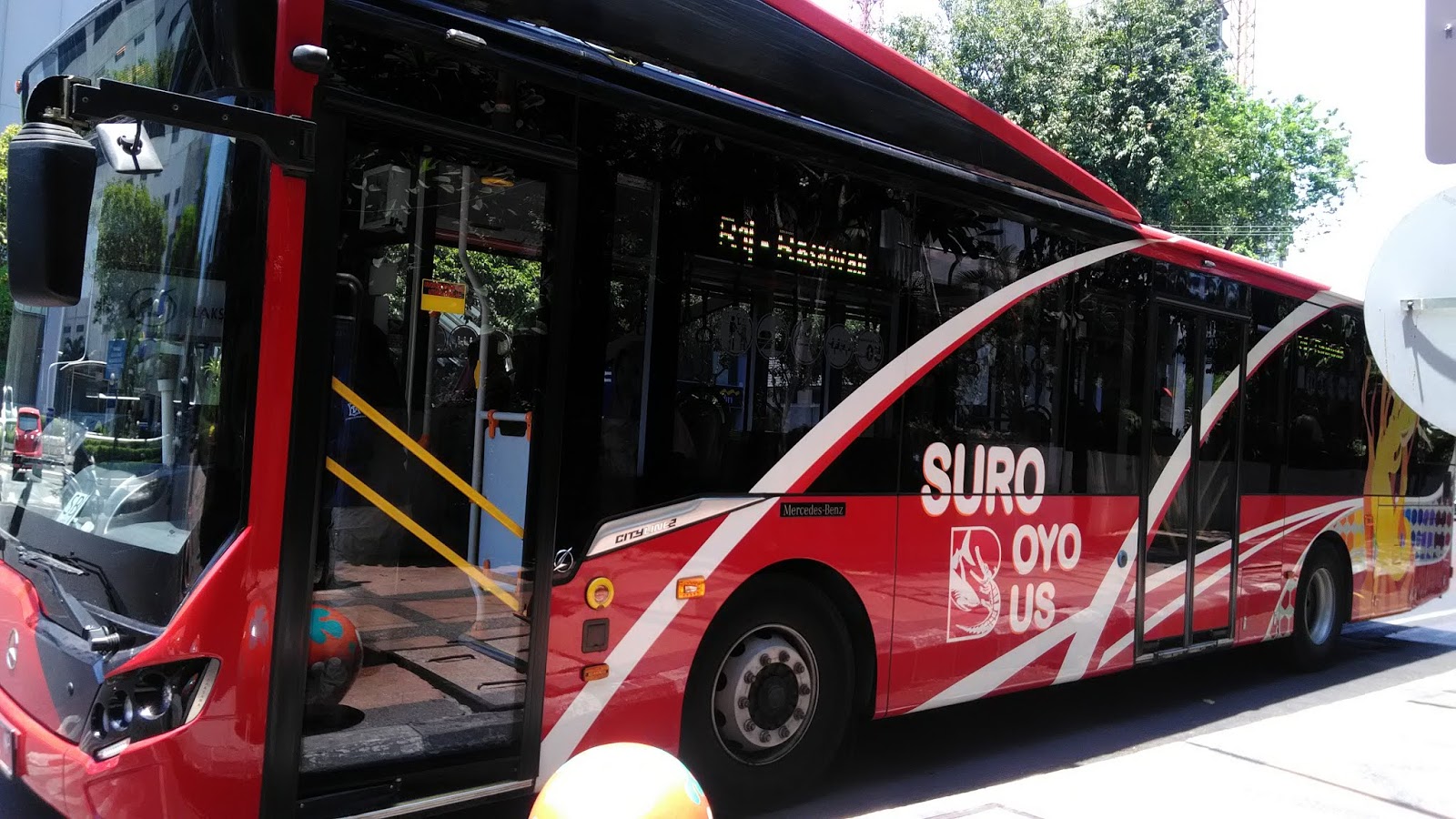 Not just one, but Surabaya has three types of tour buses that you can ride! The first bus is the Suroboyo Bus which only accepts payments in the form of plastic waste. At first glance, this Suroboyo bus will remind you of the red bus in the City of London. The Suroboyo bus starts operating at 06.00 WIB from Purabaya Terminal and from the Rajawali Bus Stop.
The second bus is a bus that was already present in the city of Surabaya, namely the Surabaya Heritage Track (SHT) Bus. This bus is part of the House of Sampoerna Museum. Every day, there is always a tour using this unique red bus to historical and interesting locations in Surabaya. You don't need to spend a dime to ride this bus for it's free.
Well, the last one is the SSCT Bus. SSCT is an acronym for Surabaya Shopping Culinary Track which will take tourists to marine tourism spots and museums. This yellow bus operates every Tuesday, Saturday, and Sunday from 09.00 to 14.00 WIB. You only need to spend 7,500 IDR to be able to try this bus. Tickets can be purchased at Balai Pemuda Surabaya. Try to buy tickets in advance, because these bus tickets run out very quickly.
Solo – Bus Werkudara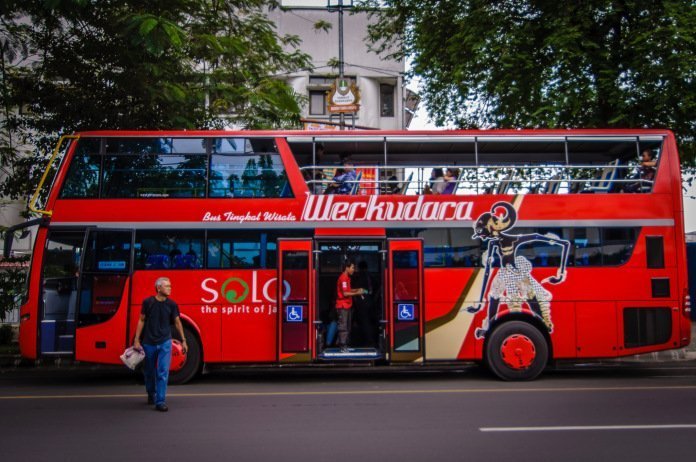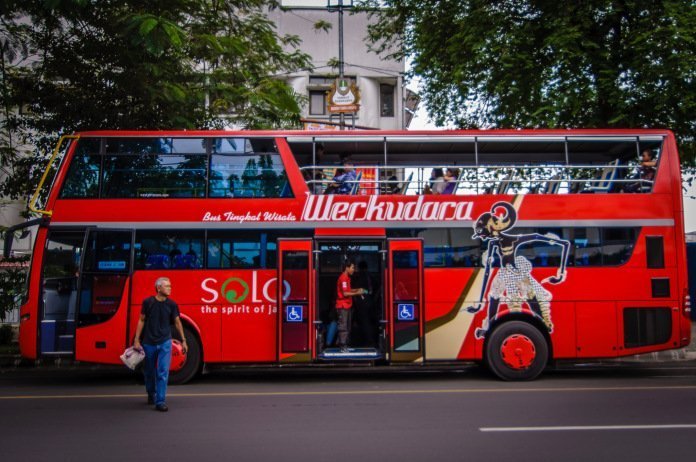 Werkudara is the name of one of the famous Javanese puppet character with the character of a knight. This bus has two levels with an open area at the top. With only 20,000 IDR you can have fun around the city of Solo with the Werkudara Bus. This bus operates only on Saturdays, Sundays and public holidays.
The bus journey starts from the Solo Dishubkominfo Office where you buy a ticket, then the Manahan intersection, Kerten T-junction, Sriwedari, Gladag, City Hall, Pasar Gede, Bank Indonesia, Panggung intersection, Cembengan Monument and stops at Taru Jurug Animal Park (TSTJ). Head over to Solo and try to ride the Werkudara Bus!
Malang – Bus Macito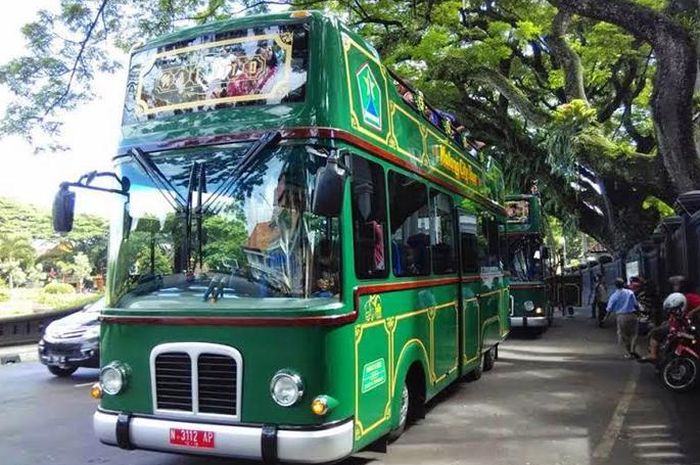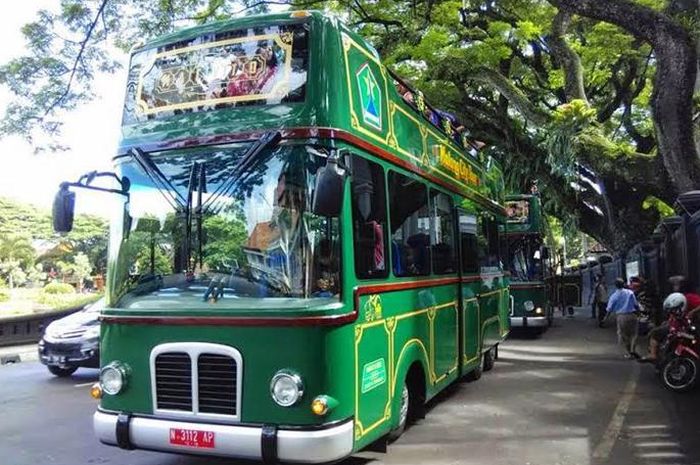 The Macito Bus is green in color, which makes it look calm while driving along the icons of Malang City. You can also join Macito's journey by registering at the Tawira counter behind the City Hall. Signing up is free! Every day the counter is opened starting at 07.00 WIB and the bus will start leaving at 09.00 to 12.00 WIB and then continue again at 14.00 to 15.30 WIB.
Within 90 minutes you will be invited to tour the enchanting city of Malang. To feel the sensation of different walks you can climb the second level which has an open roof. No less exciting than other city buses, right?
Semarang – Si Kenang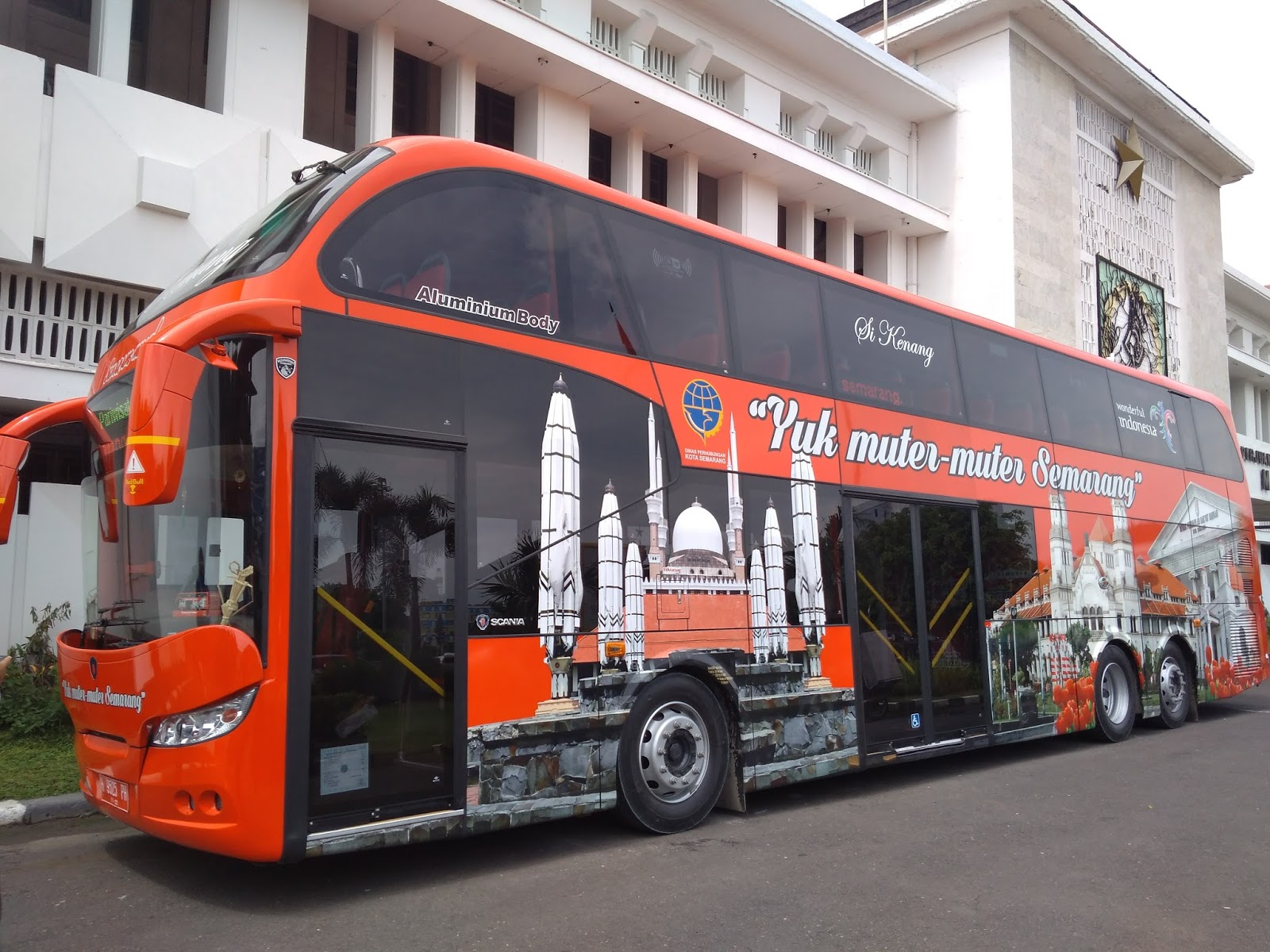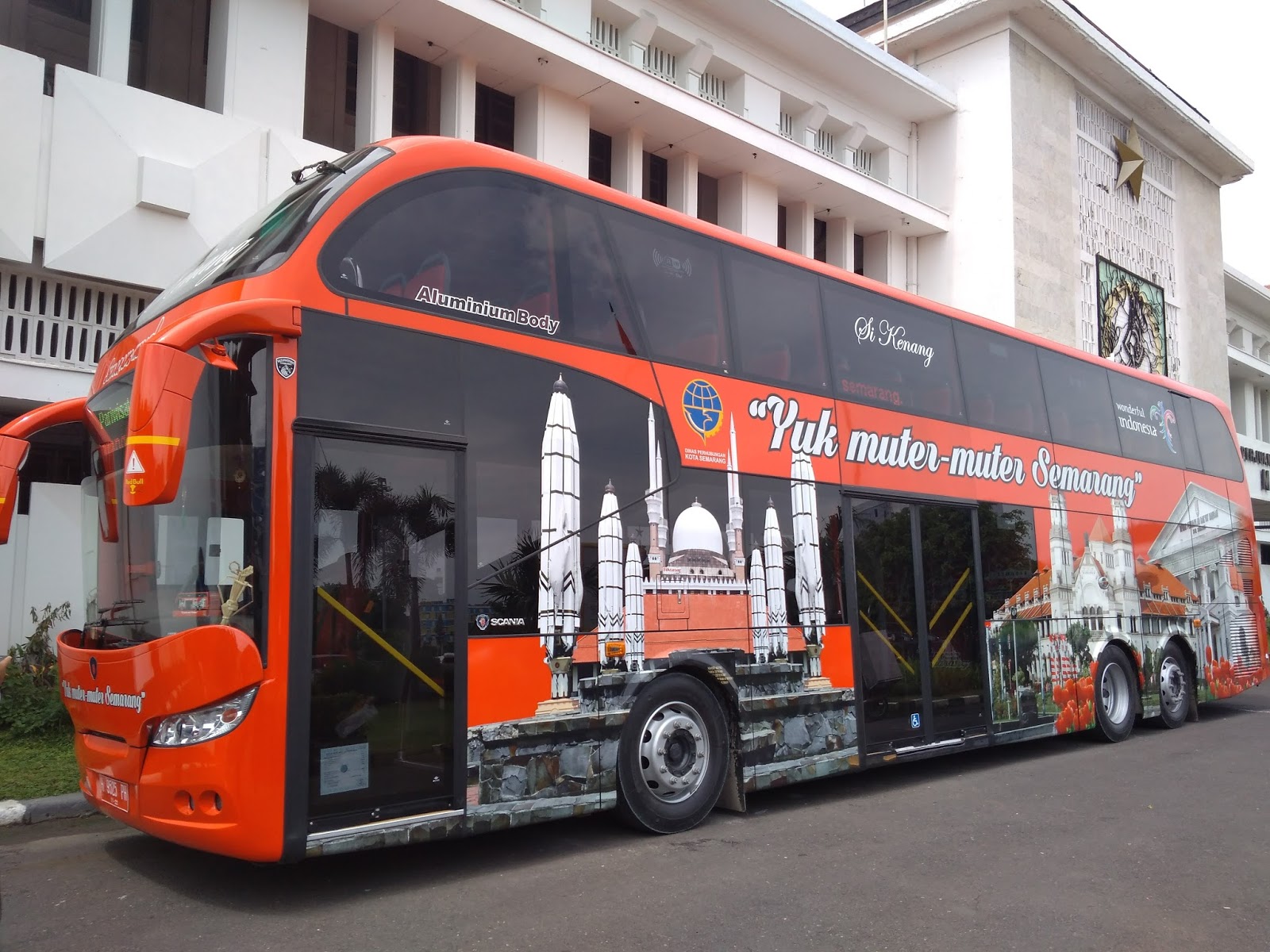 Semarang is one of the big cities in Indonesia which has the Kota Lama (Old City) area with various historical buildings in it. Touring the Kota Lama of Semarang will certainly be a more enjoyable activity with the Si Kenang double-decker tour bus. To start a tour with Si Kenang, you can register yourself at the Mandala Bhakti Museum by bringing an ID card which will later be exchanged for a bus ticket.
This bus route will pass through Tawang Station, Kota Lama, Lawang Sewu, Jalan Pandanaran, Simpang Lima, Sam Poo Kong Temple and then return to the Mandala Bhakti Museum. During the trip, the bus will stop at Kota Lama and Kampung Pelangi areas. So you don't have to worry about not being able to take pictures at these tourist spots. Come on, tour around Semarang City with Si Kenang!
Which tour bus are you most interested to visit? Tell us what you think in the comment section below!