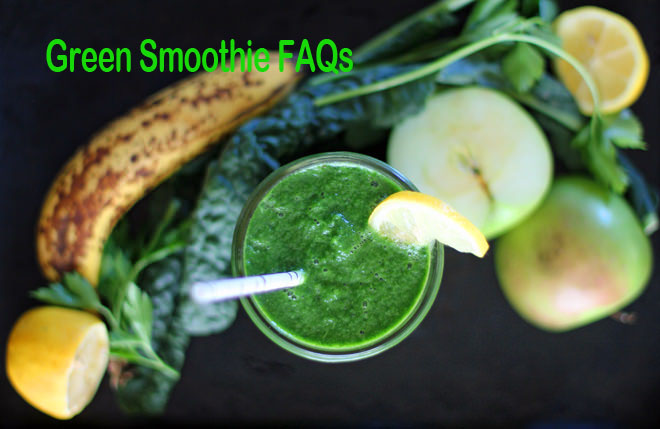 Commonly Asked Questions about the 7 Day Green Smoothie Challenge that might be helpful.
Q: How does the 7 Day Green Smoothie Challenge work?

A: a shopping list will be made available on Indoindians.com. We'll be posting all of our recipes on a daily basis on our fb page. You'll have a chance to boost your immune system, energize and even shed excess weight by having 1 green smoothie with us per day for 7 days.
Q: Is the shopping list for 1 person?
A: Yes. You may find the portion sizes would be enough to share two smaller smoothies, use your discretion or just double the shopping list.
Q: Am I supposed to use the smoothie of the day as a meal replacement, or can I still eat regularly?
A: No, the smoothies are not a meal replacement. We recommend you still eat regularly, hopefully you'll choose real, whole and organic foods as much as possible.
Q: If I'm currently on a diet plan, can I still do the 7 Day Green Smoothie Challenge?
A: Yes, absolutely! Participating in one of challenges while you're going through one your own diet plans is a great way to experience the community at its fullest. Be sure to post your questions, if any, related to 7 Day Green Smoothie Challenge.
Q: Can I do the 7 Day Green Smoothie Challenge while pregnant?
A: You should be able to do the challenge no problem, however we always suggest that with such sensitive situations you consult with your care provider. The best recommendation we have for you if you're pregnant and wanting to integrate green smoothies is to avoid potent herbs or superfoods that you're not sure about, and keep your calories up. Now is not the time to focus on weight loss, because you need extra nourishment to support you and your growing baby.
Q: How do I freeze bananas?

A: Great question! If you've frozen a banana with the peel on, don't feel so bad. It's happened to most of us at least once. For future reference, you don't have to freeze your bananas if you don't want, but we find it adds a nice cold and creamy texture, while breaking down some of the starches and preserving fruits that go bad quickly. You can simply peel your banana and toss it into the blender, or if you'd like to freeze it, just peel, place in a freezer bag or container for future use. In summary: peel your banana before freezing it.
Q: What blender do I use?
A: You can use any blender to make smoothies but a powerful blender will make a huge difference in ease and palatability.  If you don't have a powerful blender you will need to chop ingredients into smaller pieces, blend for longer periods and possibly put up with chunks in your smoothie.
Q: Where can I buy hemp or chia seeds in Indonesia?
A: You can order not only hemp and chia but a whole range of health foods from www.clubsehat.com for delivery in Indonesia.
General Tips:
For best digestion, enjoy your smoothies on an empty stomach.
Use fresh fruit in season, frozen when it's not.
Feel free to substitute different berries to your personal preference.
Keep frozen greens on hand for those times when you run out of fresh.
Freeze bananas for a "shake" like texture.
Frozen fruit creates a thicker, slushier texture but you may need to add water to help keep things moving in the blender.
Add ice if you would like a thicker, frostier smoothie.
Liquid in first, then fruit, then greens.  Again, add water as needed to get things moving.
You can assemble ingredients at night, store in a covered container or the blender container in the fridge and blend in the morning.
Aim for 60-70% fruit, 30-40% greens.  Spinach is a great starter green.
Smoothies can last a day in the fridge.
Save calories with unsweetened plant based milks.